Homemade Cocktail Sauce is a spicy sweet dip made with ketchup and horseradish that is typically served with shrimp cocktail. It's easy to make at home in just a few minutes and tastes so much better than bottled. It pairs perfectly with my Shrimp Cocktail Recipe.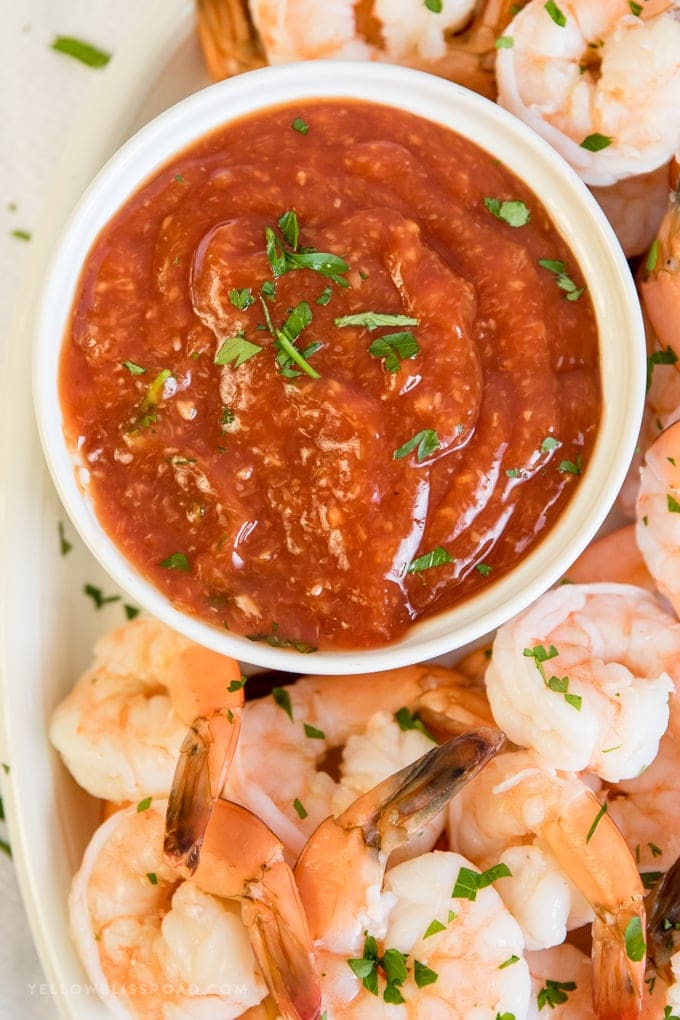 I have been enjoying shrimp cocktail for as long as I've been alive it seems. It was always the first thing on the list for any family party, and my dad was usually the first one to break into the platter. While my mom would usually buy the pre-cooked shrimp at the butcher , she always made her own sauce and it was always amazing.
HOW TO MAKE HOMEMADE COCKTAIL SAUCE
When I asked my new husband to pick up some shrimp from the grocery store for this recipe, he came home with the 2 pounds I'd asked for, and a bottle of cocktail sauce. When I asked him what in the world he was thinking buying a bottle, he simply stated that he was excited for the shrimp cocktail I was going to make. I shook my head and said, "No, no my dear. We make this stuff from scratch!" He was skeptical that there would be a difference, but I made a believer of him in a matter of minutes. The fresh pop of flavors in this homemade cocktail sauce cannot be denied, plus it's so easy you'll never buy bottled again!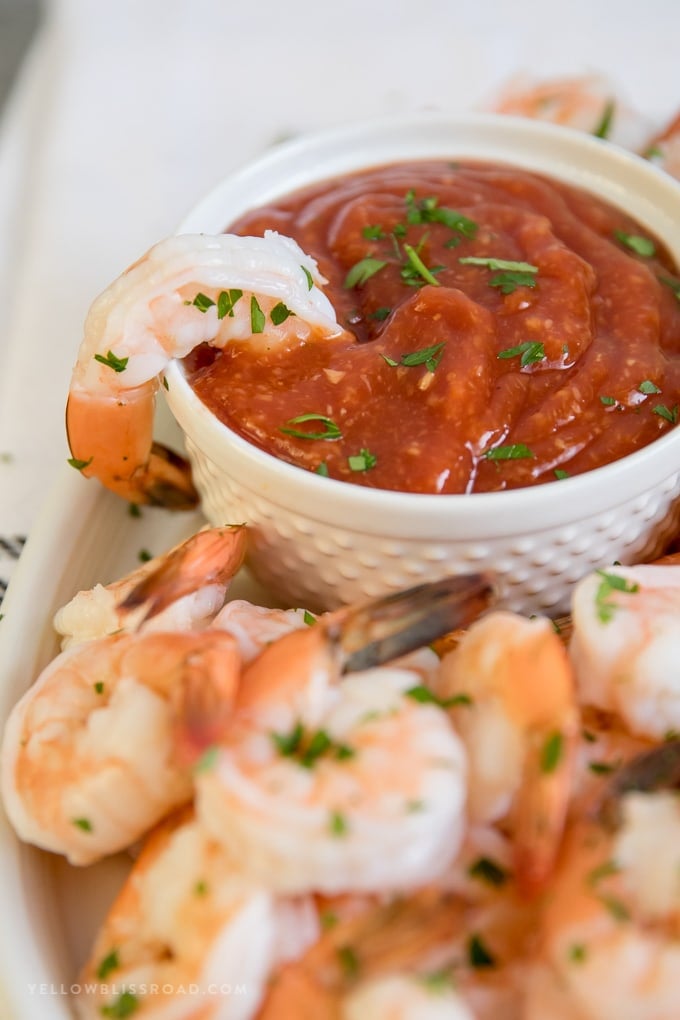 WHAT IS COCKTAIL SAUCE MADE OUT OF?
Here are the ingredients you will need to make this delicious homemade cocktail sauce recipe:
Ketchup
Lemon juice
Worcestershire sauce
Salt
Stir the ingredients together in a small bowl until they are well combined. Be sure to taste your sauce and adjust the flavors to your liking, because everyone's pallet is different! Store in a tightly sealed container in the fridge until ready to serve. Serve alongside some juicy shrimp for dipping.
WHAT TO SERVE WITH HOMEMADE COCKTAIL SAUCE
Cocktail Sauce is a delicious spicy ketchup based sauce that is traditionally served with shrimp cocktail. It fresh flavors and acidic pop make it an excellent choice as a pairing with a variety of seafood, like crab, oysters and calamari.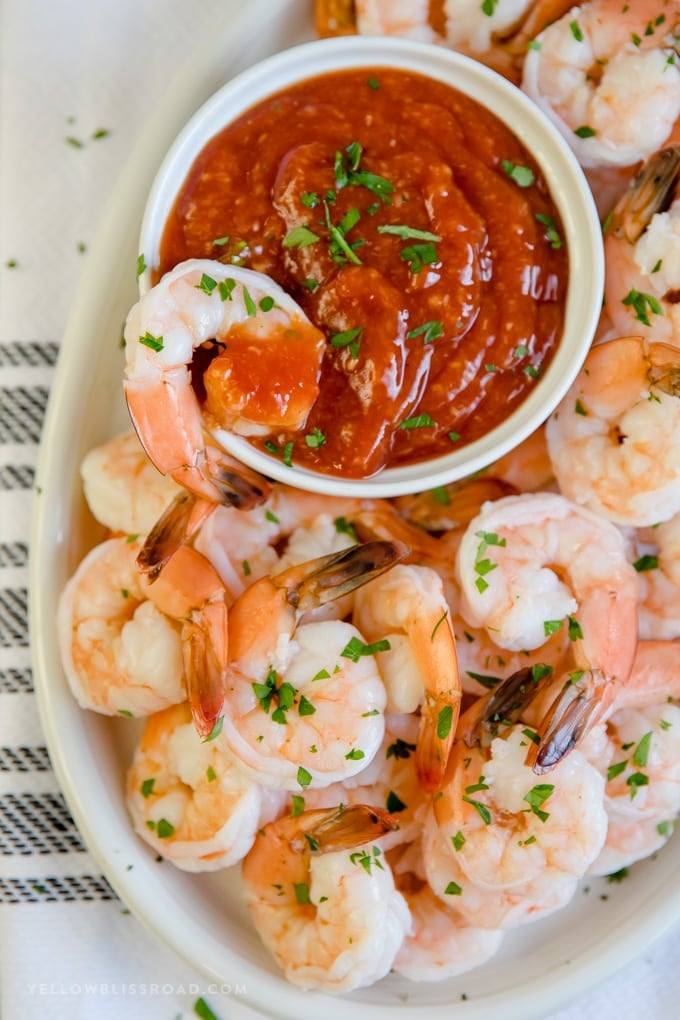 Here are some more seafood recipes to try: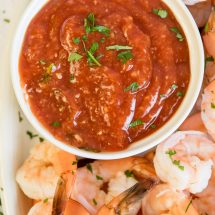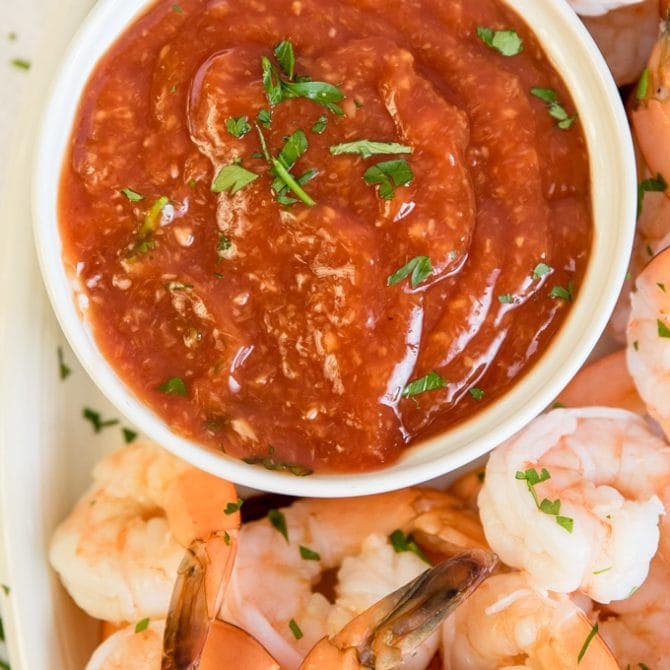 Ingredients
1 cup Ketchup
1/4 cup Prepared horseradish or more to taste
1 teaspoon Worcestershire Sauce
1 tablespoon Lemon juice or more to taste
pinch of salt or more to taste
Instructions
Stir together ketchup, horseradish, Worcestershire, 2 teaspoons lemon juice and salt in a small bowl until well combined.

Taste and adjust flavors to your liking.

Cover and store in the fridge until ready to serve.
Nutrition
Calories: 30kcal | Carbohydrates: 7g | Sodium: 248mg | Potassium: 95mg | Sugar: 5g | Vitamin A: 2.5% | Vitamin C: 3.7% | Calcium: 0.7% | Iron: 0.9%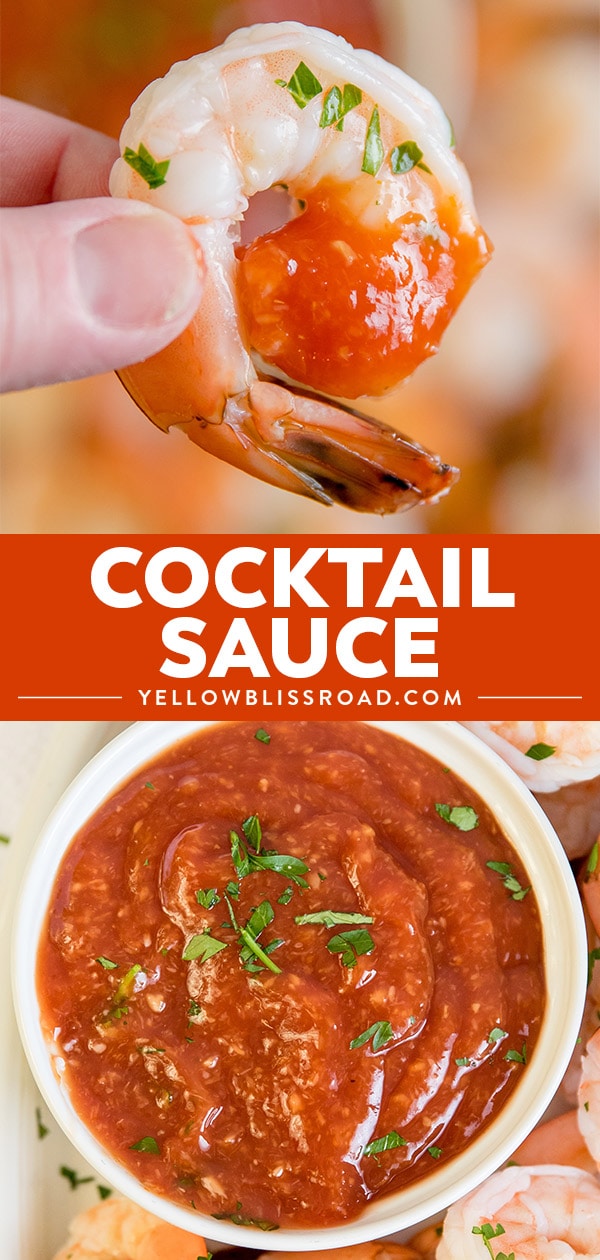 Hi! I'm Kristin, the creative mind behind Yellow Bliss Road where you will be inspired by tons of easy to follow recipes, lots of free printables, and a little sprinkling of life thrown in for good measure.