I don't usually do a ton of crafting for Christmas. I'm more of a baking kind of girl. But I do love simple and beautiful projects, so this Cranberry Epsom Salt Ornament was right up my alley. If you're looking for easy handmade ornaments, this project is for you!
I actually created this last year as part of my friend Jenn's Trim the Tree Party, and just realized that I never shared it here.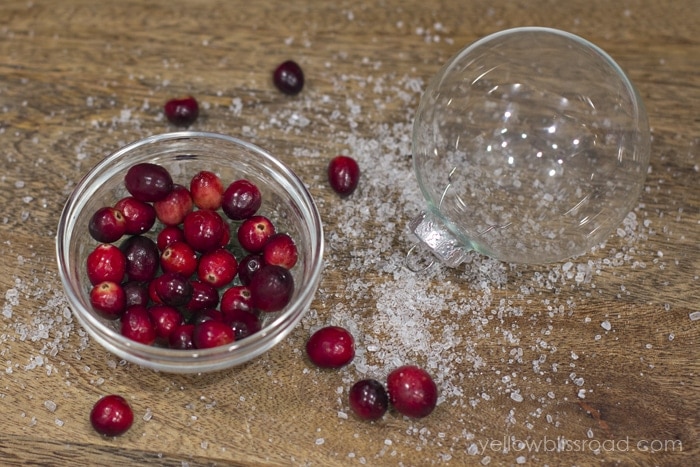 I have a slight obsession affection for clear glass ornaments. I'll fill them with just about anything, as you can see in my Ten Clear Glass Ornaments in Under an Hour post. I had a few left in my stash and just kind of pushed them aside because I couldn't think of what I wanted to fill them with.
Then one evening I was enjoying my Christmas centerpiece and it hit me – Cranberries! I've never used cranberries in my Christmas decor before this year, and now I'm slightly obsessed (are we seeing a pattern?). So I grabbed the epsom salt, the rest of the cranberries and my clear glass ornaments.
I set the empty clear glass ornament in a small dish to keep it from falling over, and using a funnel, poured in some epsom salt. There really aren't exact amounts – I just filled it until I was satisfied.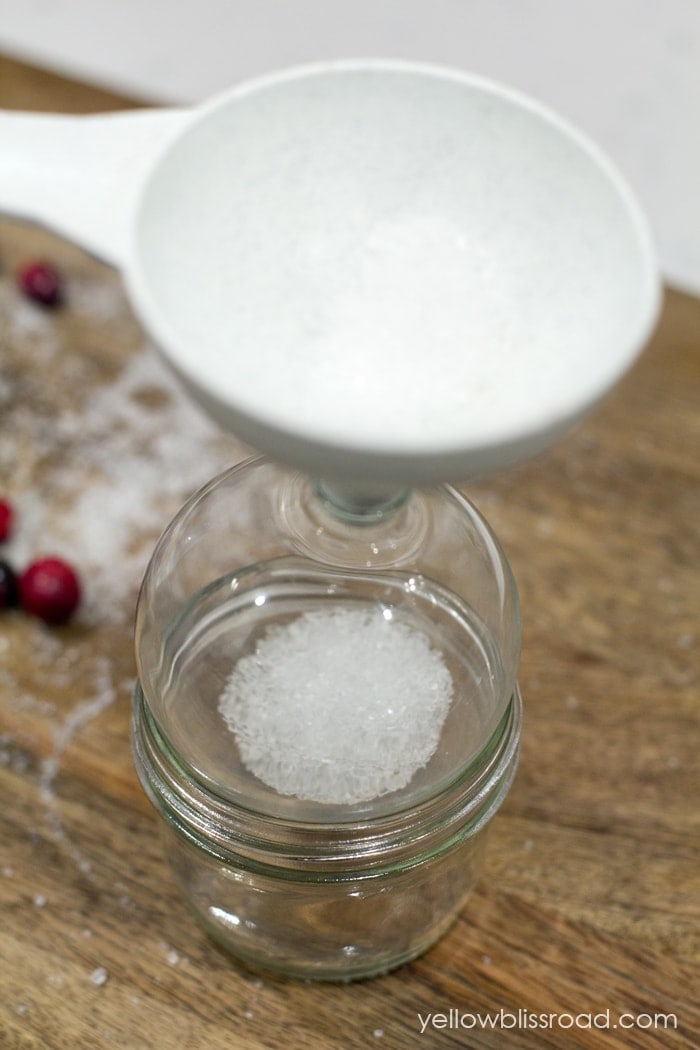 Next I added some cranberries. Looking at the photos now, I think I might want to add even more cranberries next time. I tied a leftover strip of frayed dropcloth to the top for a little bit of that rustic look that I love.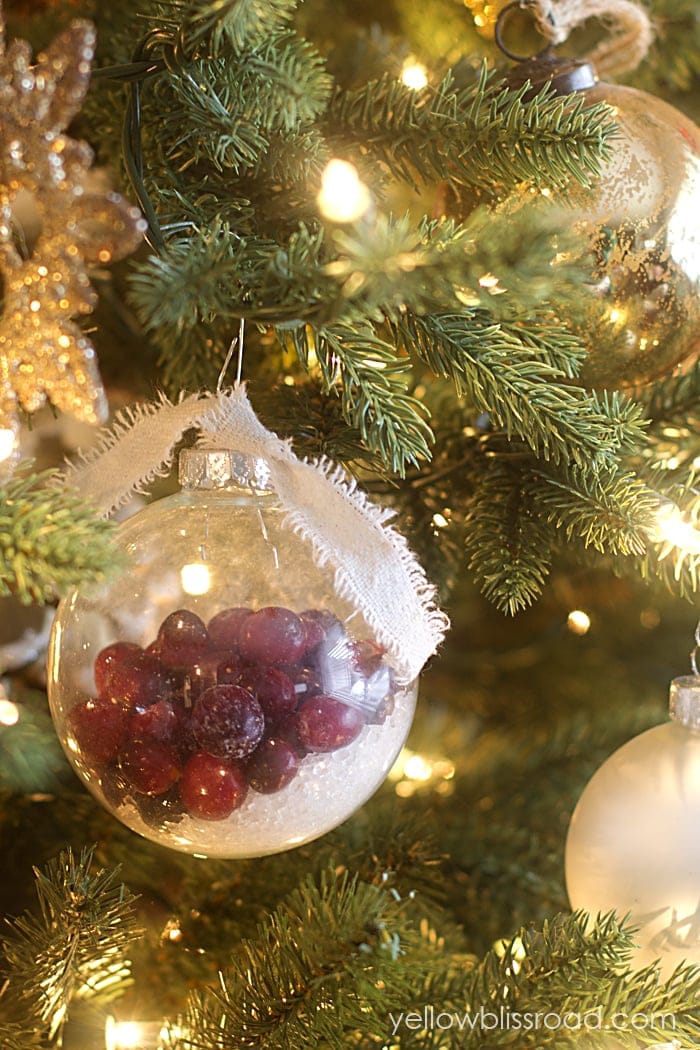 I really love how my snowy cranberries turned out. They add a freshness and a tiny bit of sparkle to our tree. See more of our Christmas tree HERE and the whole 2014 Christmas Home Tour HERE.