Hi everyone! Heather here from The Caterpillar Years sharing an adorable free Valentine printable for an awesome NON-CANDY Valentine! Perfect for your kids' classmates, play-group, or friends!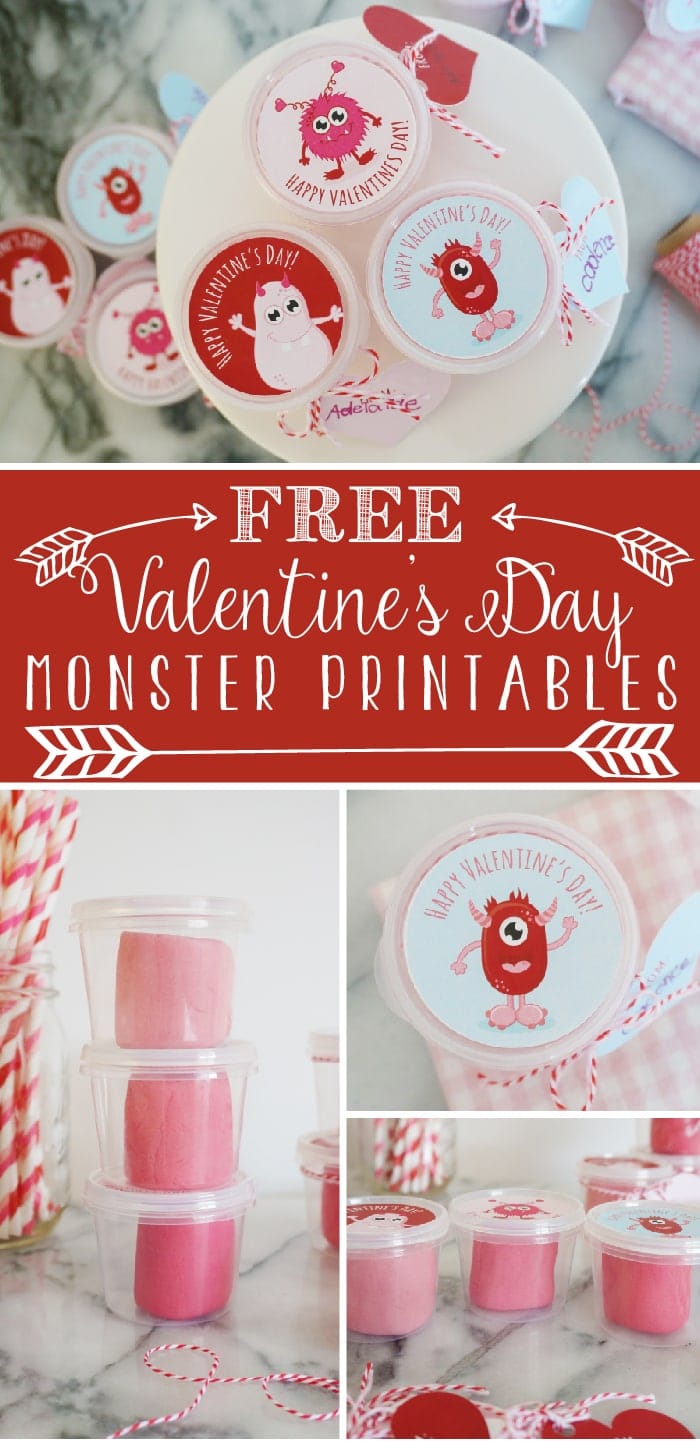 When it comes to Valentines for my kids to hand out to their friends and classmates, I have three requirements:
• Not food based
• We can make it ourselves
• Can't cost a lot
These DIY monster Valentines meet every requirement!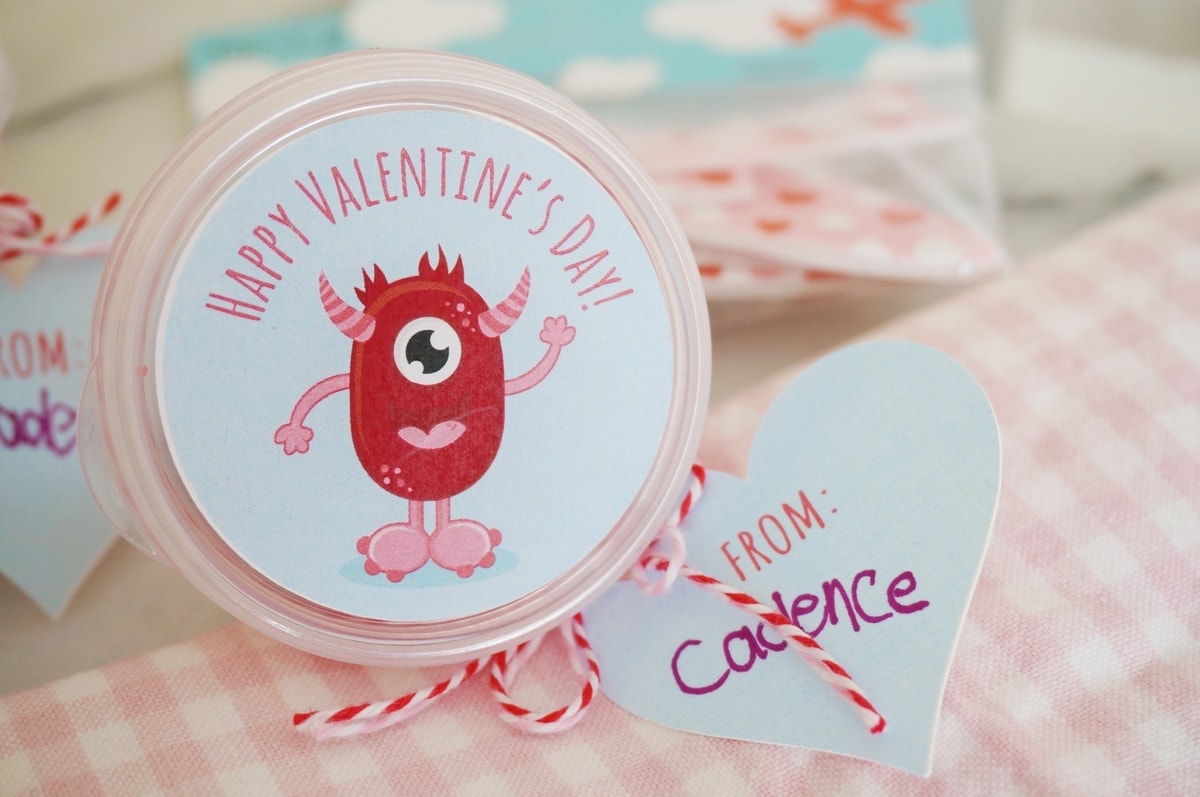 Here's what you need to make these DIY play dough monster valentines:
Step 1: Make the Play Dough
Follow this recipe to make play dough in the color of your choice. Let cool to room temperature, then place equal sized balls of dough in each container.
I like to roll my dough into a "log," roughly one-and-a-half inches in diameter. Then cut it into two-inch lengths. They come out looking like little marshmallows!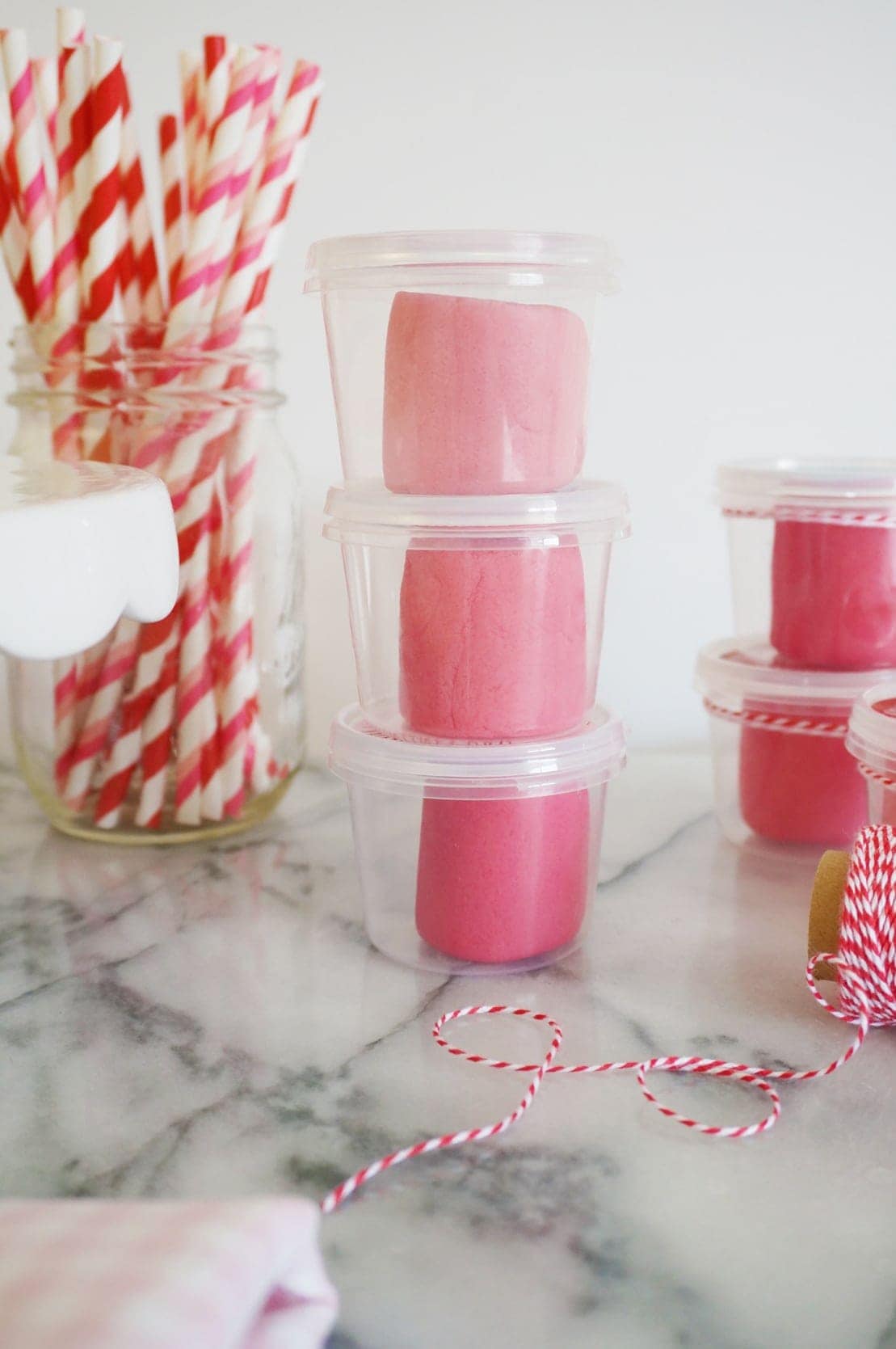 Step 2: Download Free Printables
Download the Free Valentine Printables here!
Step 3: Print out the printables
These Valentines are so versatile! You can print them on sticker paper, then simply peel and stick. Or print them on regular printer paper, cut them out, and glue them on the lids!
The hearts are just as easy—print on card stock, then cut, and tie/glue/tape them to your containers.
TIP: Have your kids sign their name on the heart tags before you attach them to your containers—it's much easier to write on them when they're flat on the table!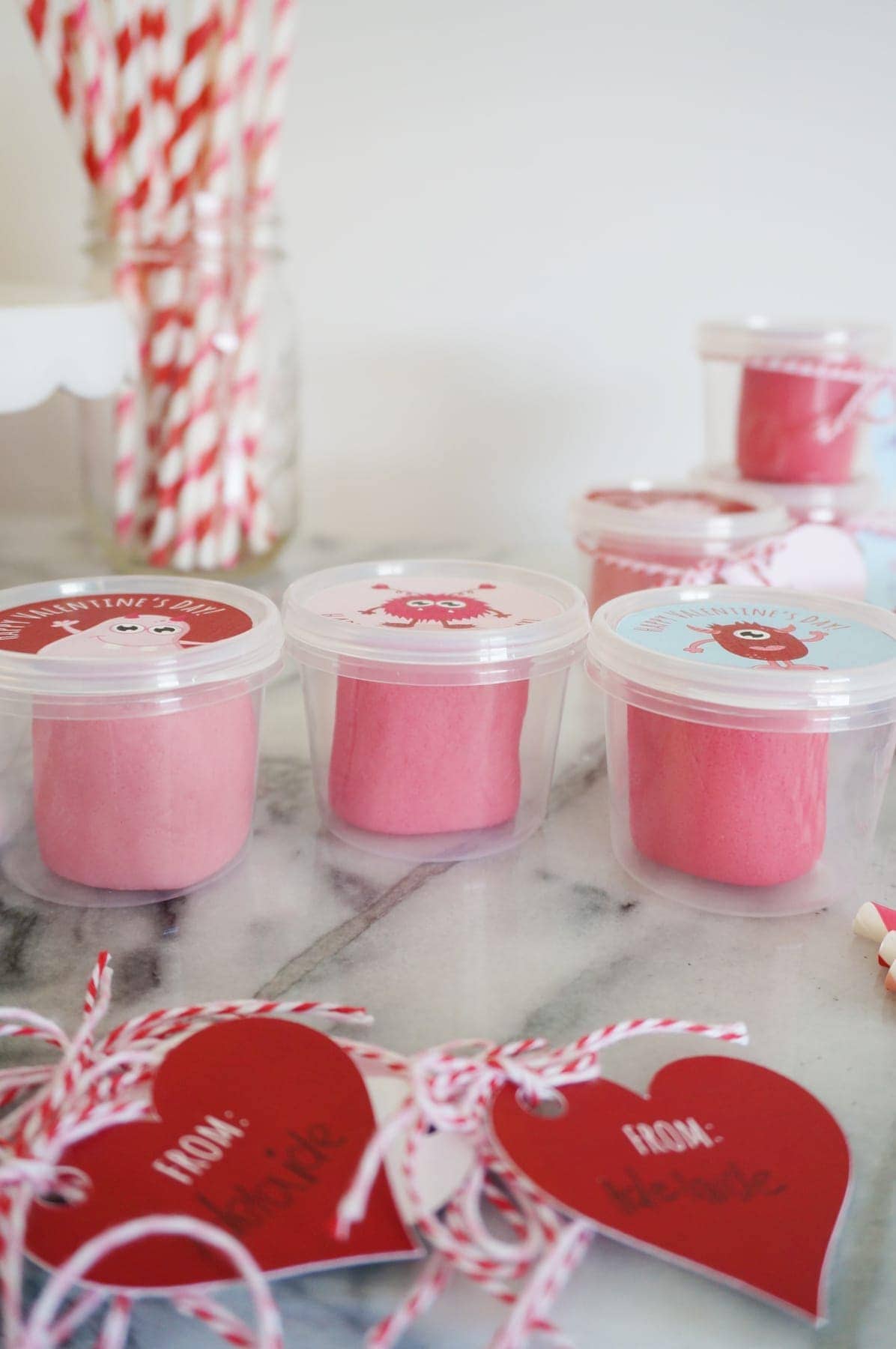 Step 4: Give them to friends and classmates!
These adorable, funny Valentine characters are sure to bring a smile to everyone's face this Valentine's Day!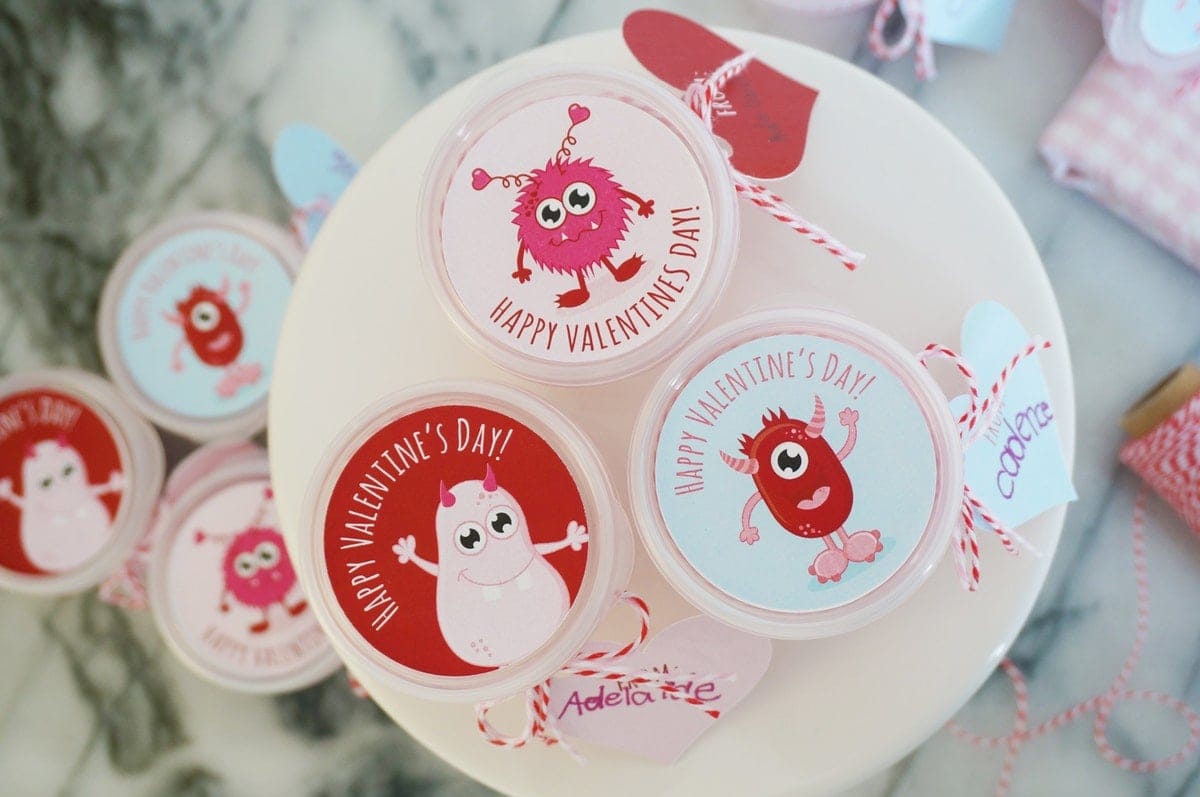 I hope you enjoy this free Valentine printable from The Caterpillar Years! Be sure to check out more Valentine ideas from Heather!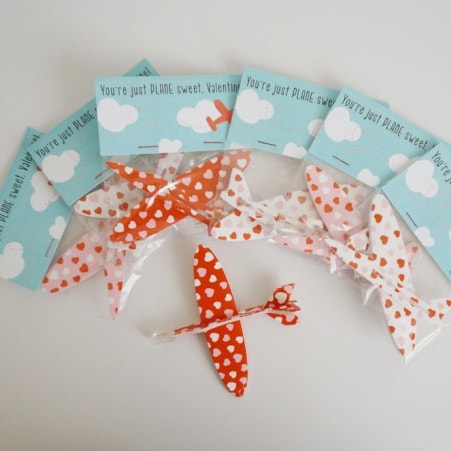 FREE PRINTABLE AIRPLANE VALENTINE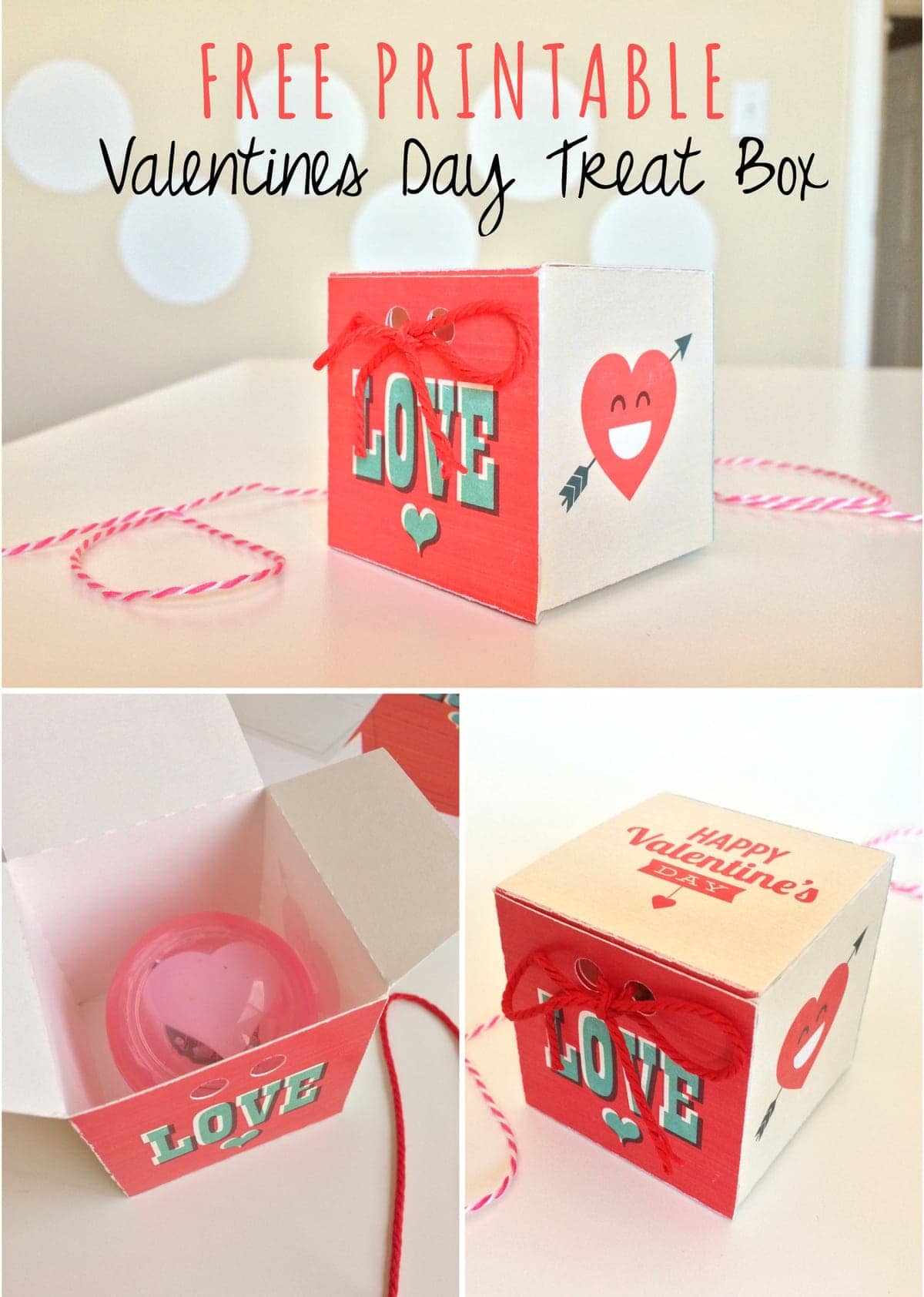 FREE PRINTABLE VALENTINES DAY BOX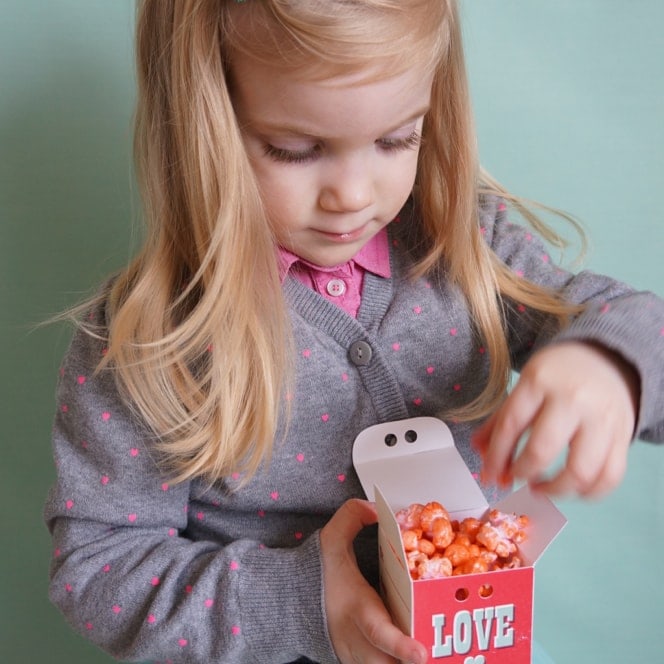 For more Valentine's printables, try these: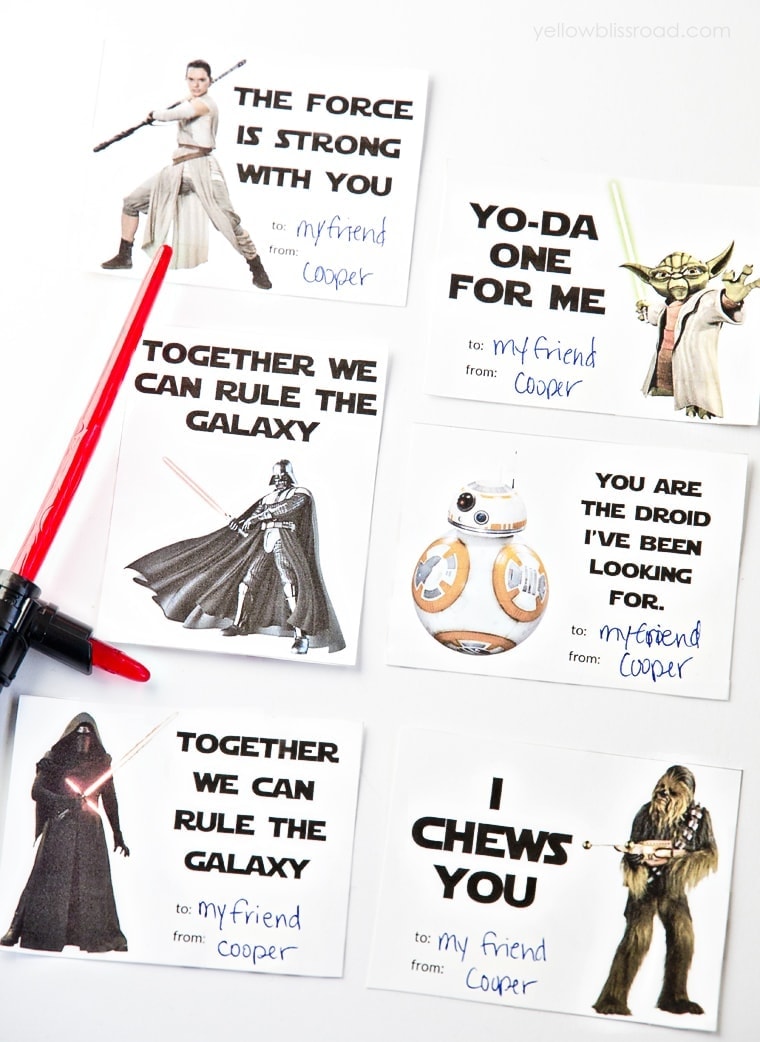 Printable Star Wars Valentines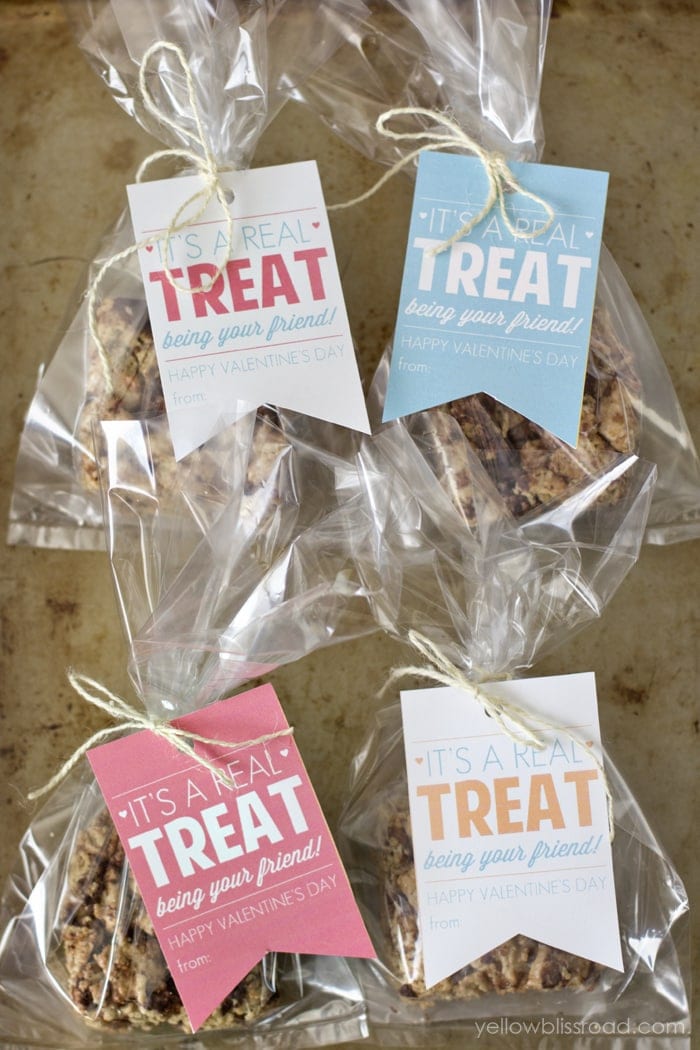 For all Valentine's projects, go HERE, and for all Free Printables, go HERE.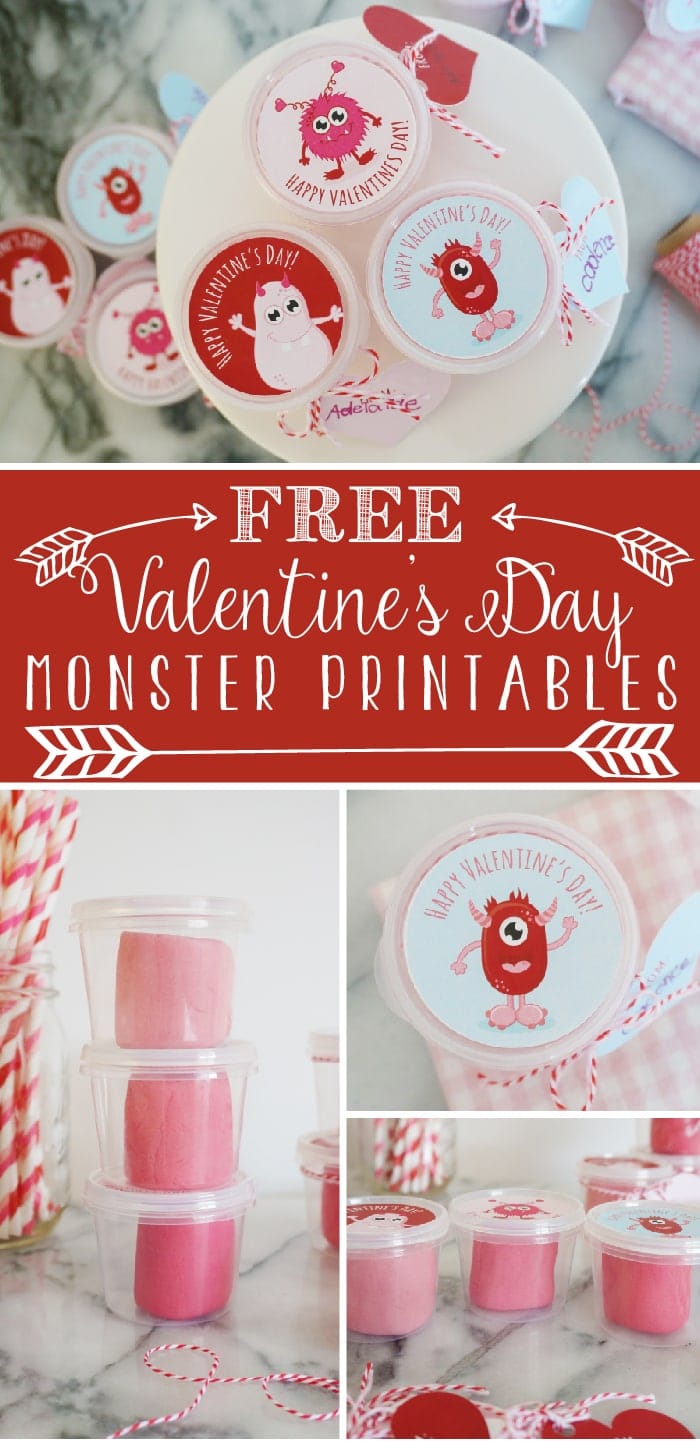 Hi I'm Heather, a graphic designer turned full-time mom to two little girls, ages six and four. I'm ecstatic to be a contributor here on Yellow Bliss Road, where I'll be writing about DIY projects, free printables and fun crafts to do with the littles in your life. You can find more fun activities on my blog, The Caterpillar Years. Thanks for reading!