On a recent rainy day, my kids were going crazy having to be cooped up inside, so I thought I'd make them some playdough. I haven't made playdough for some time, not since my preschool teaching days, in fact. But the recipe is so incredibly easy that pretty much anyone can make it.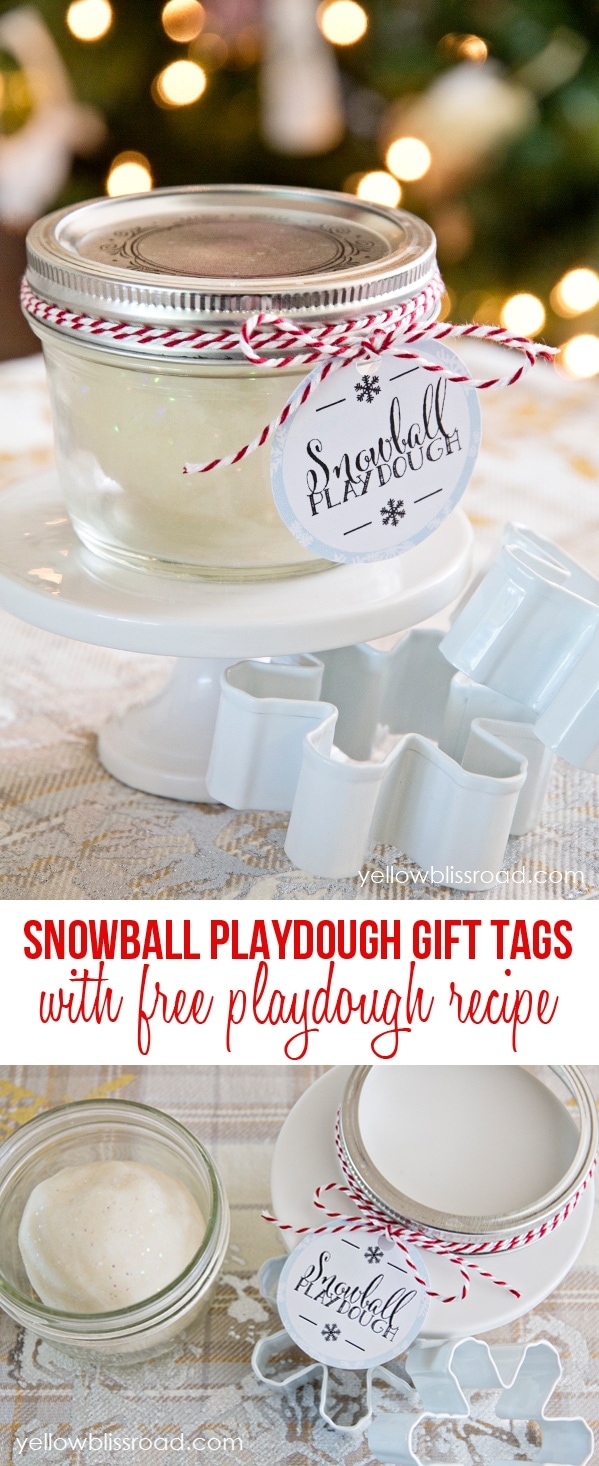 Since we were having our snow party the next day, I thought it would be perfect to make some snowball playdough, and make enough for each of the kids to take home a little jar of playdough and  a snowflake cookie cutter!
My kids had fun playing with the leftovers – it's really a great rainy day activity, especially if they have a part in making it. I put enough playdough for each of them on cookie sheets to help contain the mess in my dining room .My daughter, no joke, sat at the table for two and a half hours playing with her little tray of playdough.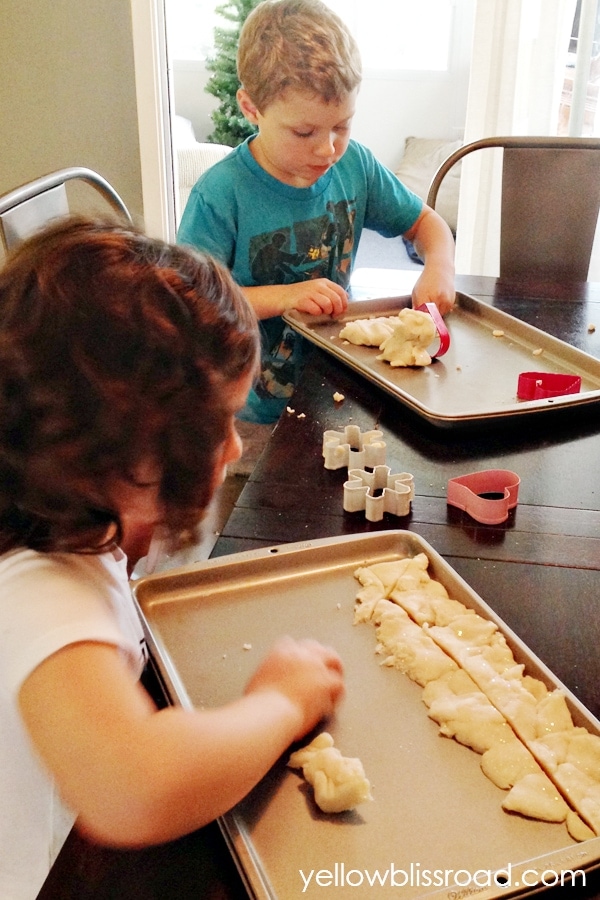 Playdough is one of those versatile recipes that you can change up to suit your tastes. (Just remember that this particular recipe is NOT edible. There are several edible playdough recipes out there, but this ain't it!). To the basic white playdough recipe, I added a splash of vanilla for a yummy scent, and some white, iridescent glitter, but you can add other scented extracts, like Peppermint, or Kool-Aid for color and scent, or food coloring.
Here's the printable recipe:
Ingredients
1/2 cup salt
1 cup water
2 Tbsp cream of tartar
1 cup flour
1 Tbsp veg. oil
Instructions
Mix all ingredient in a 5 quart pot over medium heat and cook, stirring often, until mixture is a thick dough consistency, and no longer sticky. Scoop out on a cookie sheet to cool before playing with it.
*Add food coloring during the cooking process.
*Add glitter after the dough is cool.
https://www.yellowblissroad.com/snowball-playdough-recipe-free-printable-gift-tag/
And here's the free printable tag so you can make your own playdough gifts!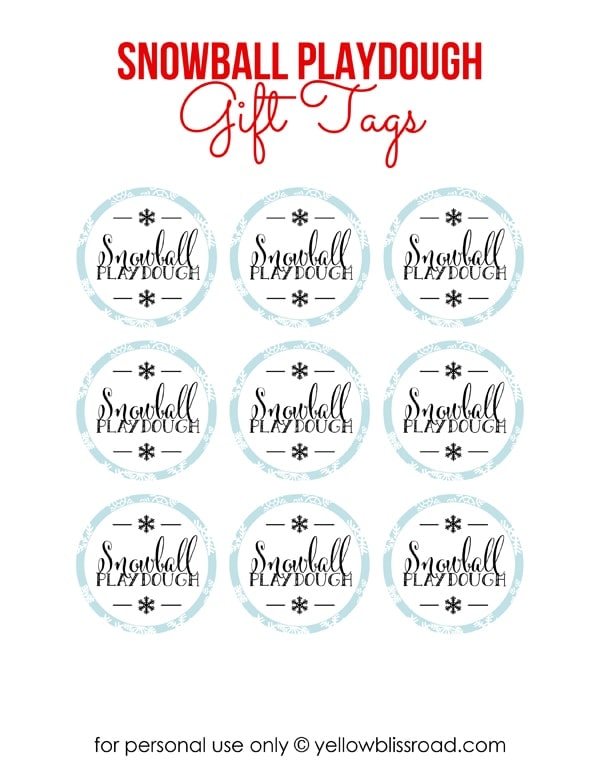 Won't this make an adorable gift??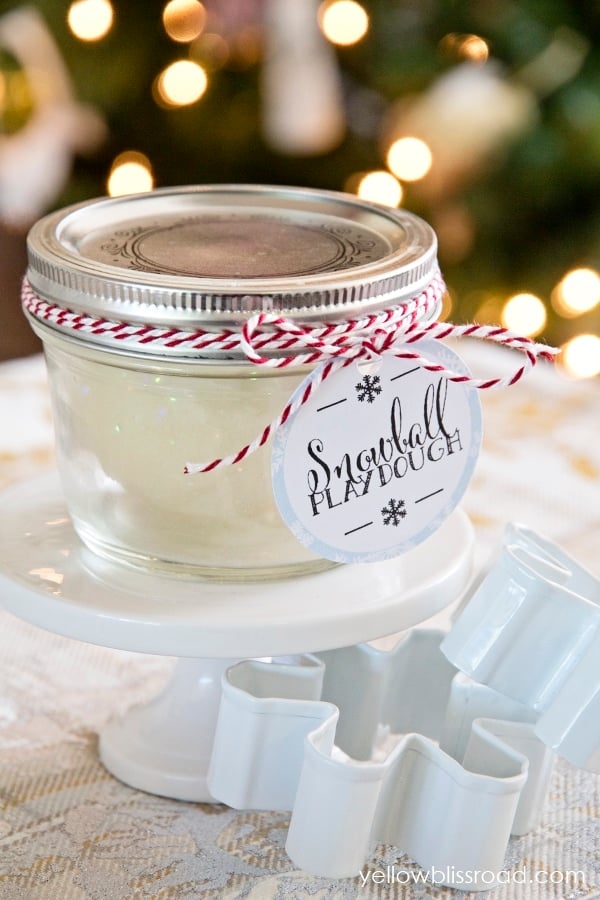 Check out all of the free Christmas printables offered here: