Christmas Countdown Calendar
Get in the holiday spirit and spread some Christmas cheer with this adorable Printable Christmas Countdown Calendar! Fill it in with family activities for the holiday or use the included Advent scripture version to share Bible stories throughout the Christmas season.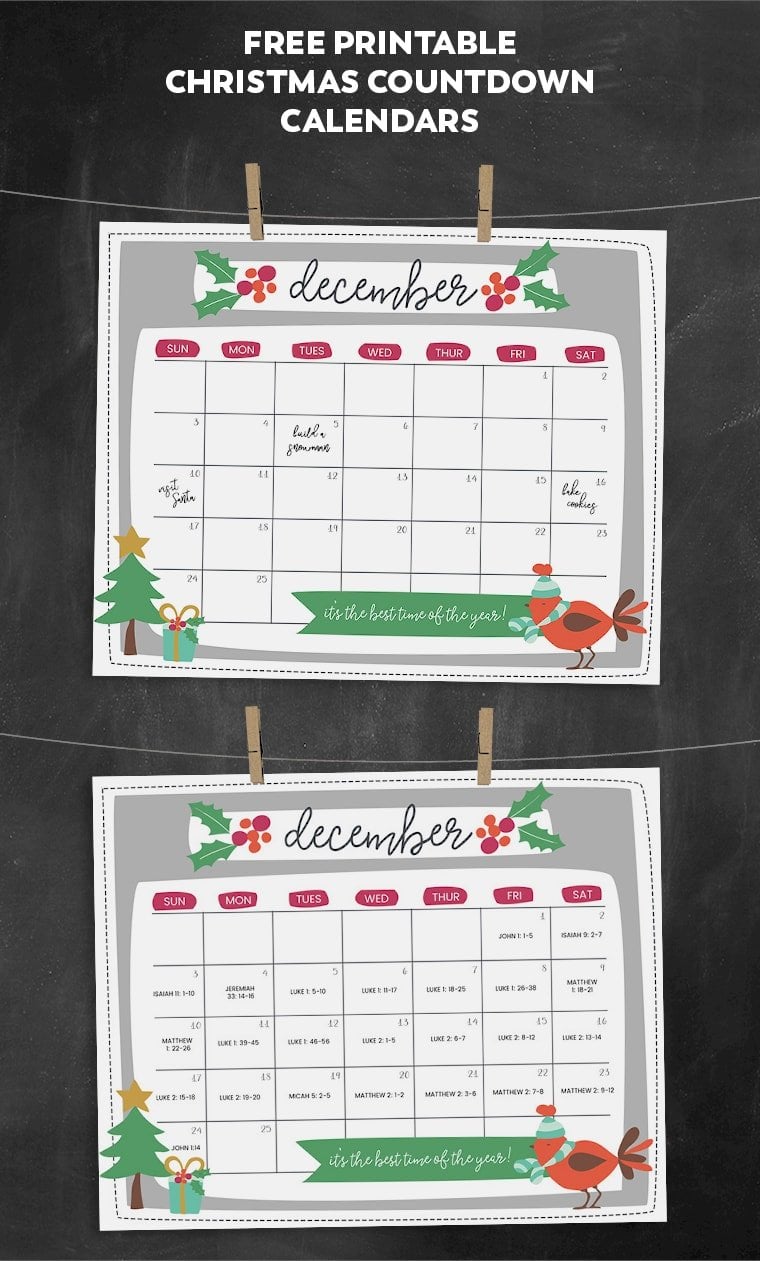 We are officially in the home stretch to Christmas! In just a few (ok 8) short weeks Christmas will be upon us. Why not have some fun with your family and plan some holiday activities?
In this set there are two printable Christmas calendars. The first is a blank calendar for December 1-25. Fill this one in with some of your favorite Christmas activities! They don't have to be complicated…something as simple as "make hot chocolate" or "sing a Christmas carols together" is enough.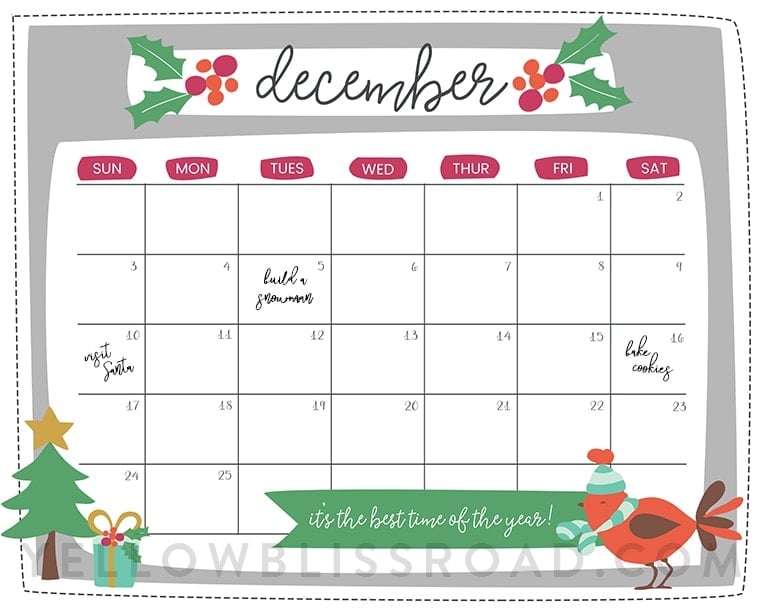 Some other ideas for the Free Printable Christmas Countdown Calendar:
Have a snowball fight
Volunteer at a soup kitchen
Donate toys to a local children's organization
Write a letter to Santa
Bake Christmas Cookies
Read a Christmas book
watch a Christmas movie
Add any of those traditions that your family looks forward to each year. In our family we do an annual trip to Disneyland (because Christmas at Disneyland is the most magical time!), pick out toys to donate to Spark of Love and have weekly movie nights so those all go on our calendar. This is also the perfect time to start some new traditions!
The second version of the calendar includes Bible verses to read throughout the Christmas season.They aren't all specifically parts of the Christmas story (the birth of Jesus) but include different versus and chapters that kind of lead up to the story. If your church has suggested scriptures you could also place those on the blank calendar.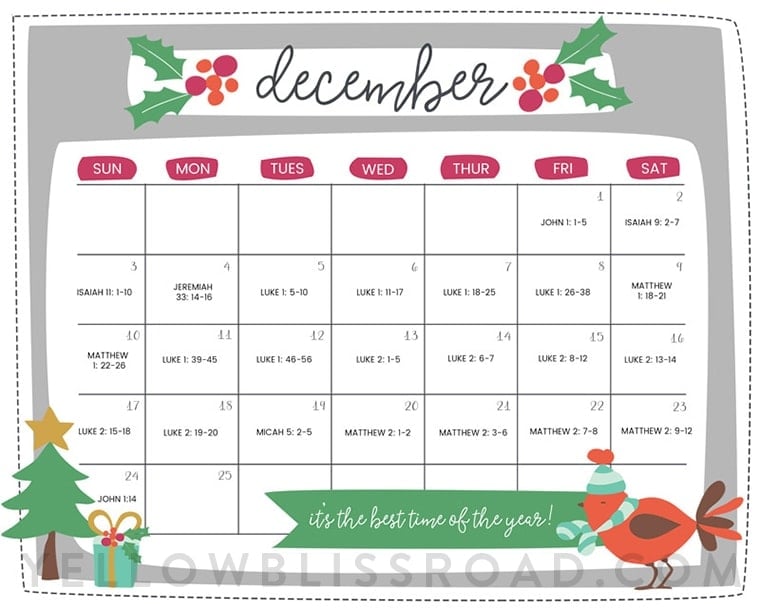 This printable Christmas Calendar Countdown is a fun tool that everyone in your family can share. Add activities together as a family or surprise them with a new activity added to the calendar each morning. Whichever way you decide to use it, this printable Christmas Countdown calendar is sure to be a new family tradition!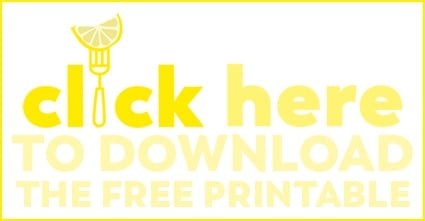 Here's another Free Printable Christmas Countdown you might like: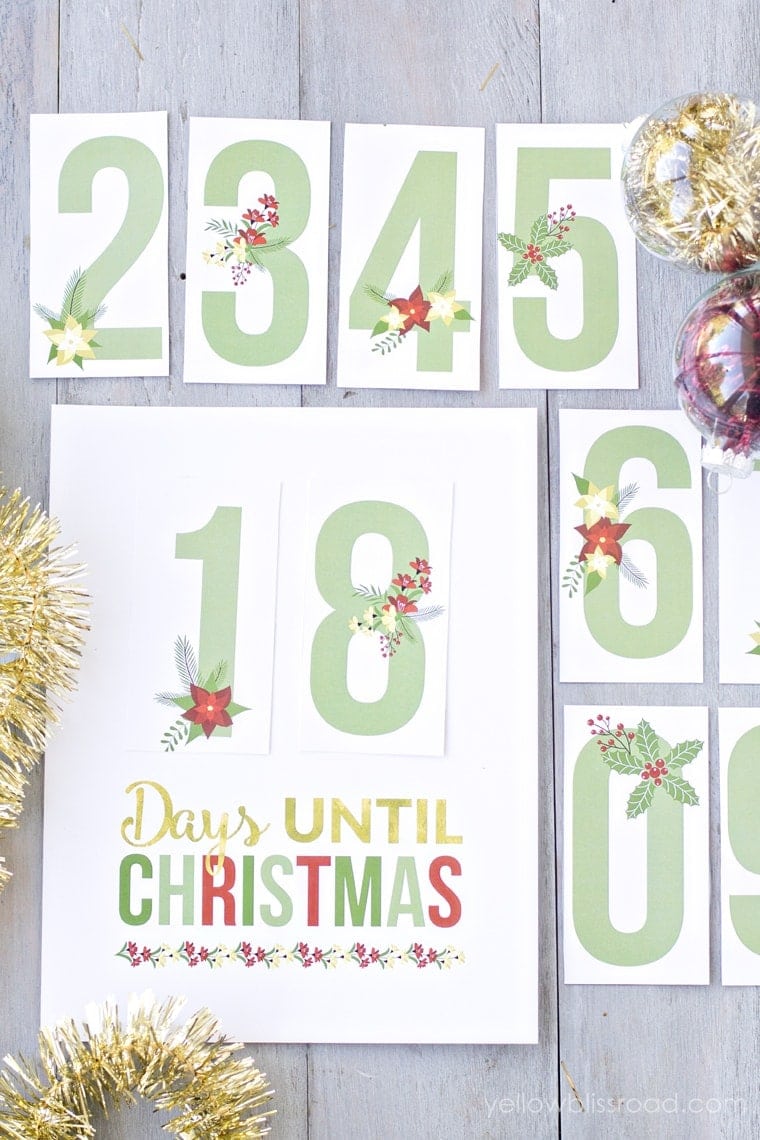 Want to see some more of our favorite Free Christmas Printables?
And be sure to check out our 2017 Christmas Planner HERE!