I'm sharing some of my family's holiday traditions at the Merriest Place on Earth, Disneyland Park.
The Christmas holidays have officially begun at Disneyland Park. From November 13 thru January 6 the entire resort will be filled with twinkling lights, tinsel and very special holiday treats and entertainment. These are a few of my family's favorite things…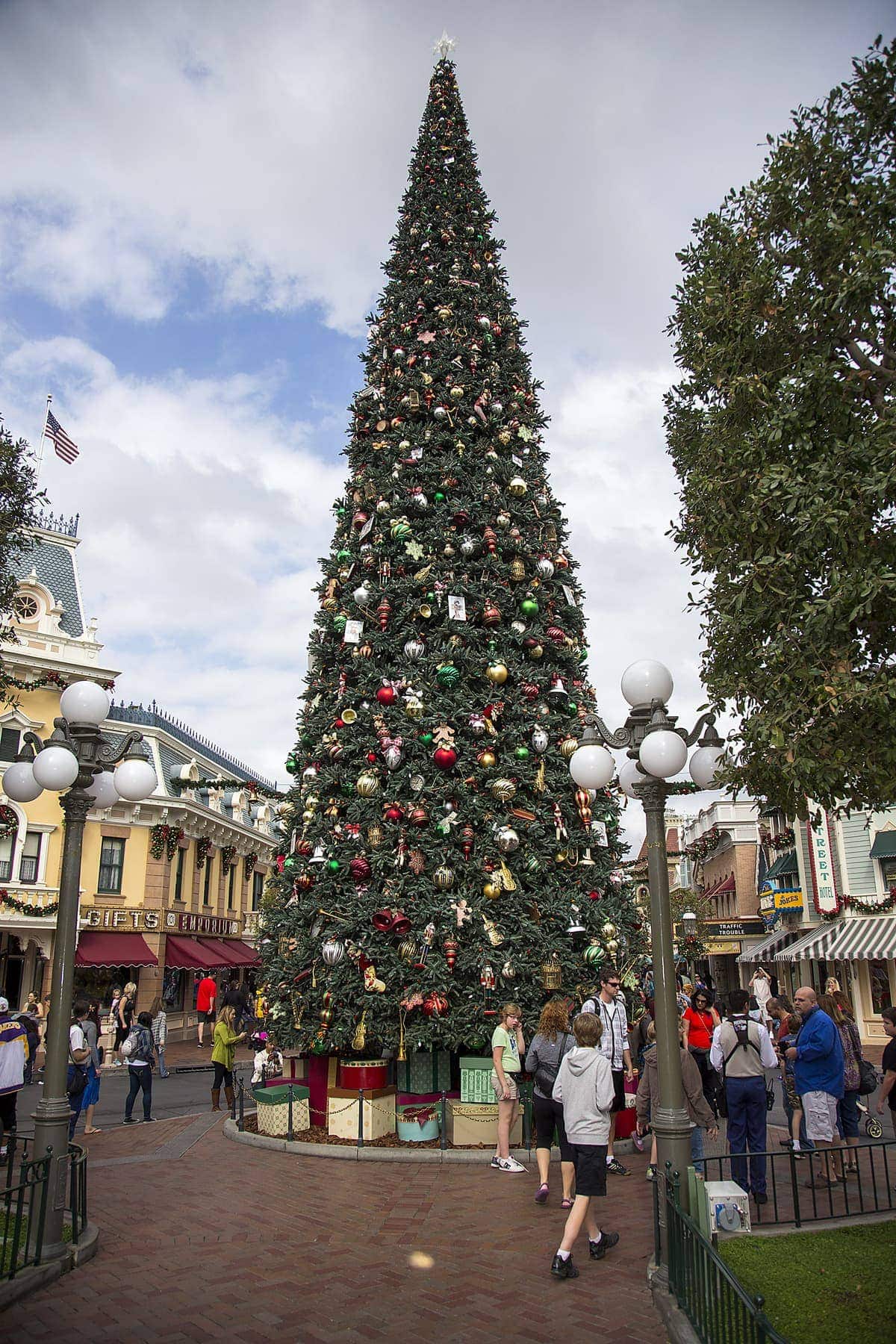 There are decorations galore throughout the resort. Our special favorite is the beautifully decorated 60-foot Christmas tree that greets you as you enter Town Square. Make sure you see "it's a small world" after dark decorated with 250,000 sparkling lights.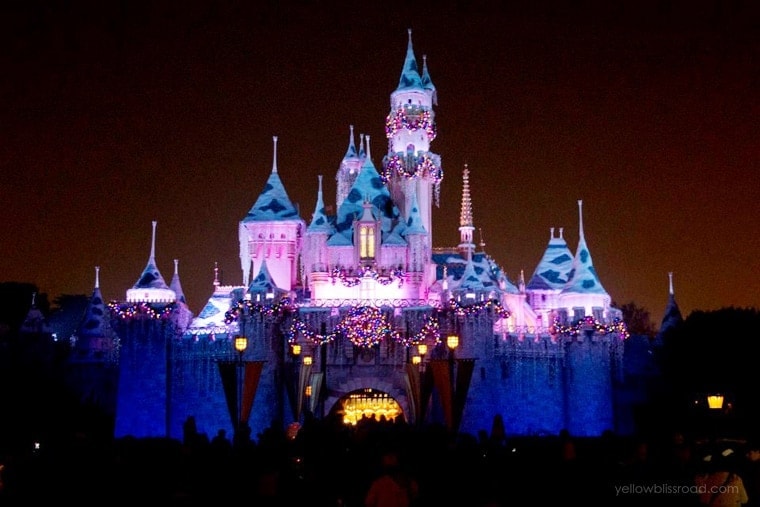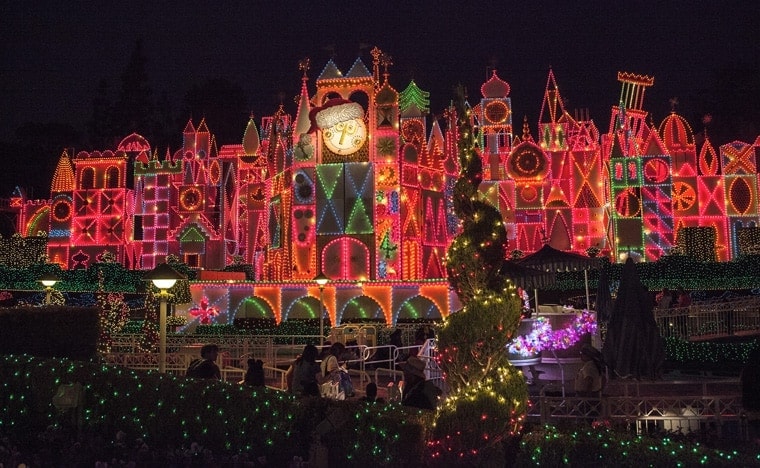 "It's a small world" Holiday brings to life Christmas celebrations from around the world. Filled with charm, it features two more tunes that will stick in your head all day, "Deck the Halls" and "Jingle Bells."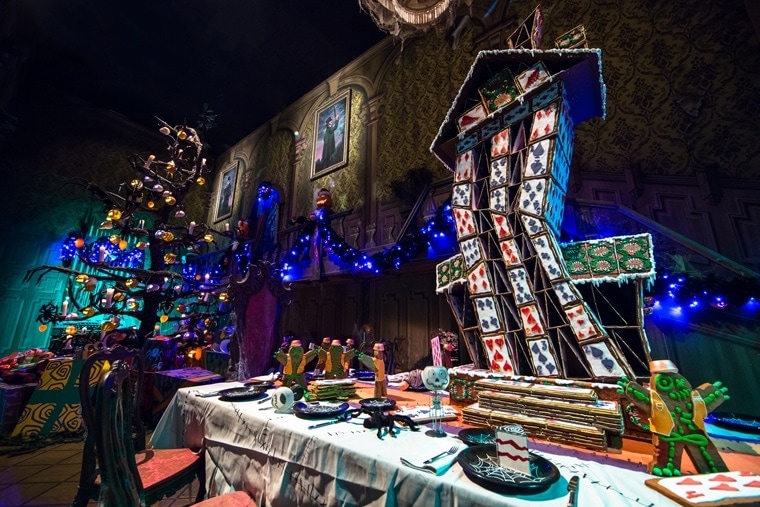 Haunted Mansion Holiday continues as Jack Skellington, or Sandy Claws, and his friends have taken over in this seasonal makeover of the New Orleans Square attraction. Don't miss the sight (and smell!) of the giant gingerbread house in the ballroom scene. And don't forget to get a FastPass early in the day.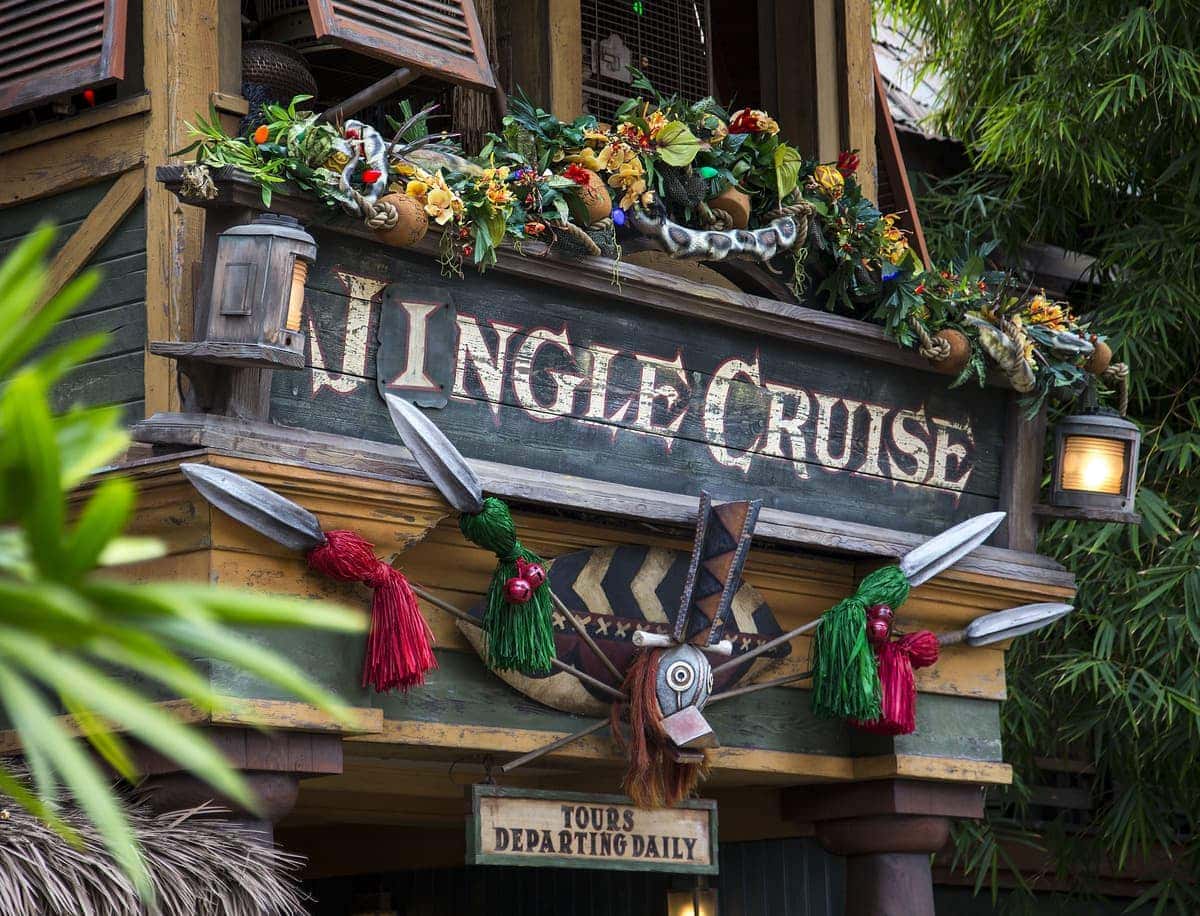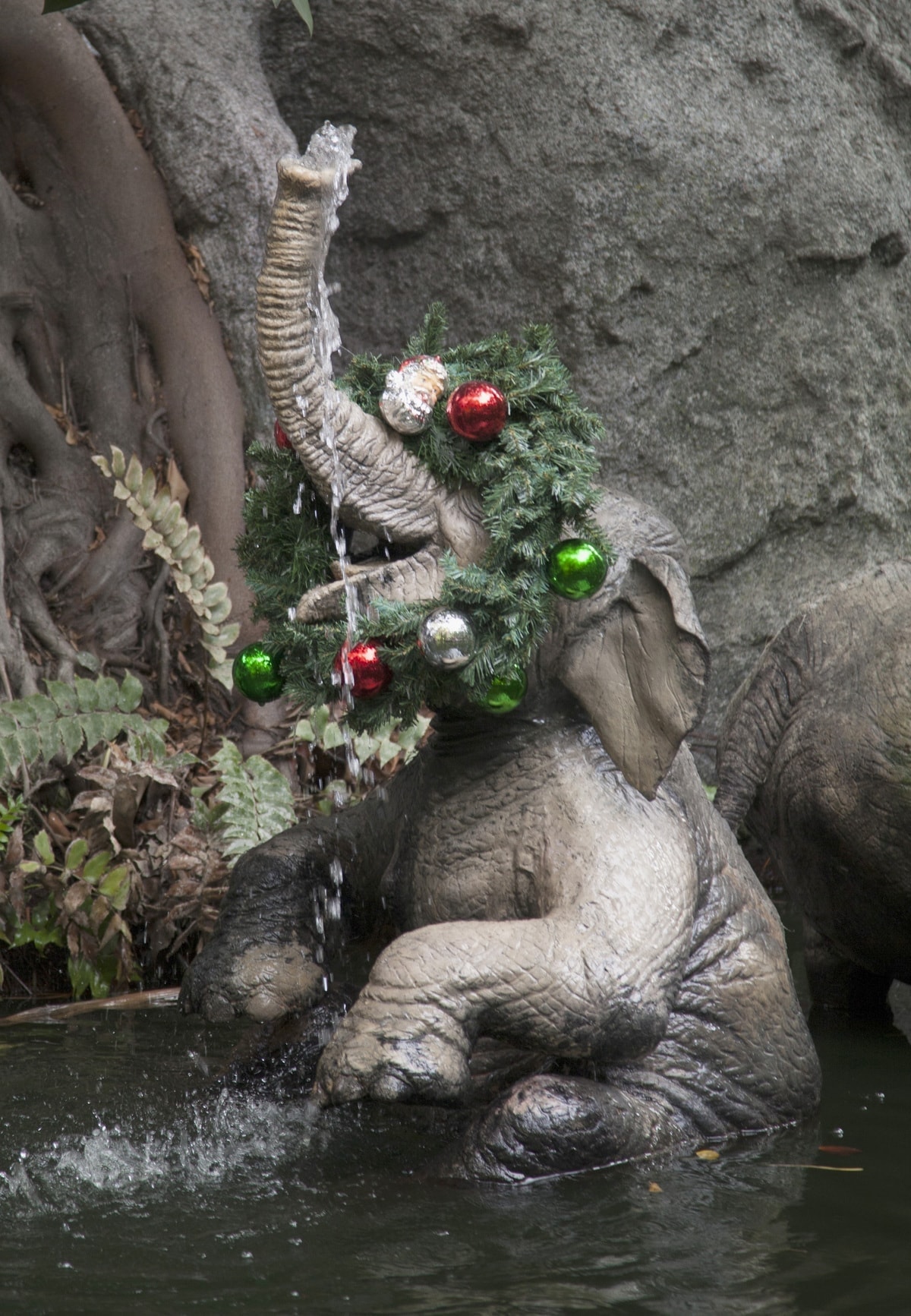 At the "Jingle Cruise," the cruise skippers are homesick for the holidays so they've decorated the attraction with festive homemade decorations. Their boats have been renamed with holiday themed titles and they are ready to share seasonal jokes with travelers.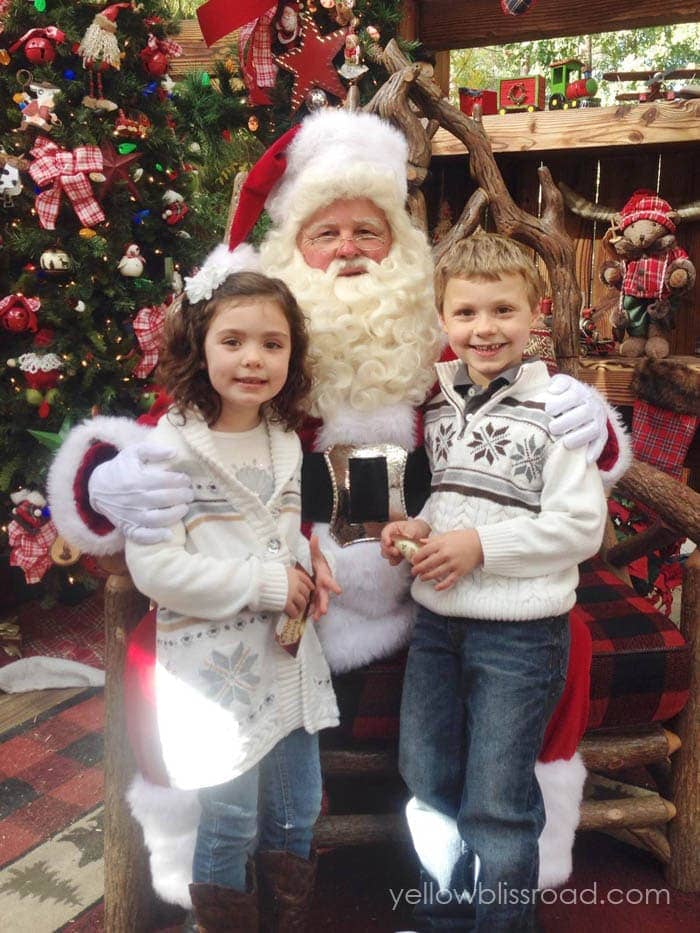 Your kids will be able to meet Santa Claus this year in a new location in Critter Country. This is our favorite Santa anywhere, and we take photos with him every year.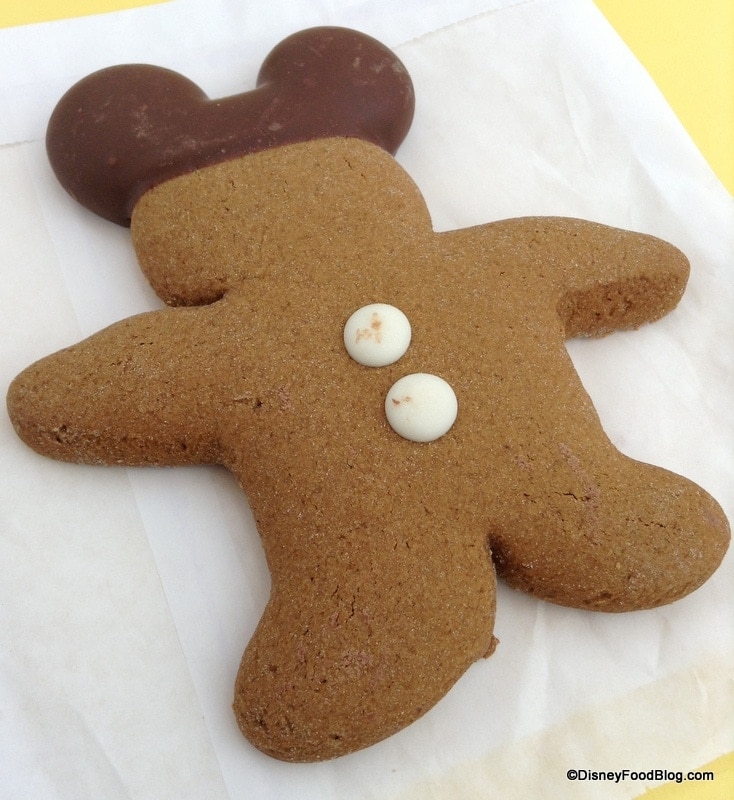 Special treats will be offered at various locations throughout the resort. Some of our favorites are the Gingerbread Mickey cookies and Candy Cane Beignets. I definitely want to try the new Caramel Apple Muffins with streusel topping this year. The Mickey Elf popcorn bucket sold at the vending carts will go fast!
Here's an extra special treat that you can't find just anywhere—homemade candy canes are offered on select days during November and December. A holiday tradition for many, people will wait for hours to get this preservative-free treat fresh from the kitchen. My mom doesn't even like peppermint, but she will spend an hour just watching candy makers cook, pull and shape the canes at the Candy Palace on Main Street. They are so popular that Disney issues wristbands, but you'll need to get there at park opening to get one. 2015 dates are November 27, December 1, 4, 6, 8, 11, 13, 15, 18, 24. (They can also be obtained at Disney California Adventure Trolley Treats on November 28, 30, December 5, 7, 9, 12, 14, 16, 19, 25.)
The Candlelight Processional is an un-advertised Christmas program that has been taking place at the Disneyland Resort since 1958. Usually held on the first weekend in December, this year it will be on the 5th and 6th with two performances each night. Seats are by invitation only, so if you want to see this event you'll need to camp out for prime viewing locations that are standing-room only. If you park yourself along Main Street U.S.A. you'll be able to see the choirs process in and hear them but won't be able to see the celebrity narrators, this year rumored to be Geena Davis and Lana Parilla.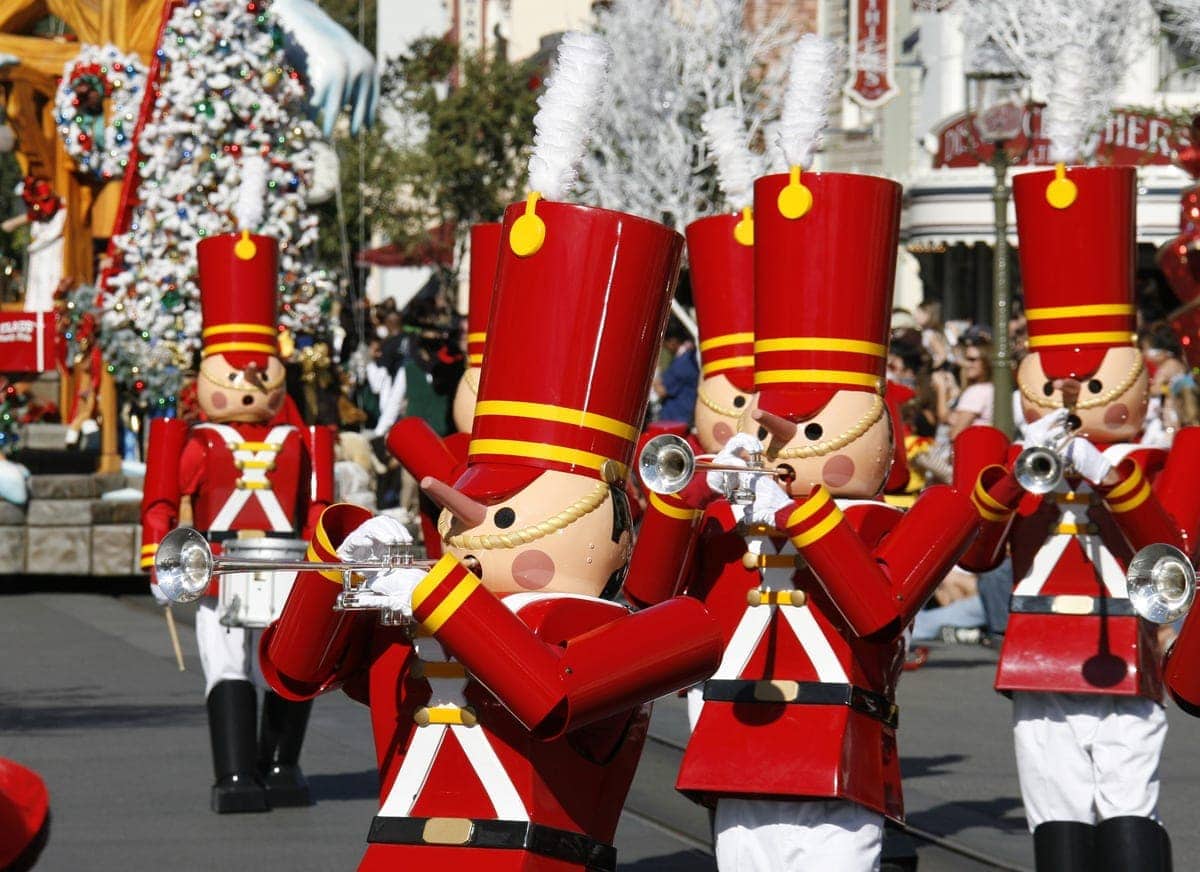 "A Christmas Fantasy" Parade will be offered during the daylight hours while the wonderful new "Paint the Night" Parade will continue to be offered after dark. Both parades feature all your favorite Disney characters along with our favorites in the Christmas parade, the marching toy soldiers and the prancing reindeer. The night-time parade does feature a snow effect, so it will snow every night throughout the parade route. This is pretty magical for us Southern California natives. The 60th Anniversary Diamond Celebration Fireworks will also be presented nightly.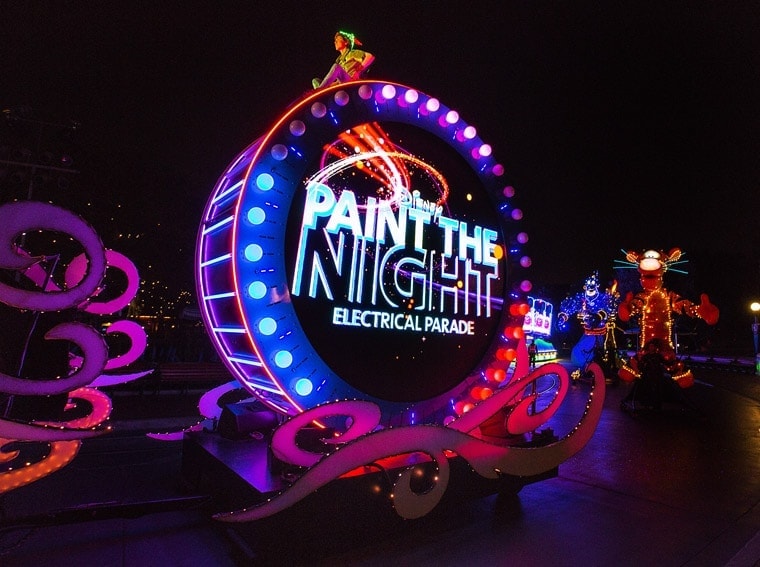 Be sure to plan ahead. The week between Christmas and New Year's is the busiest time of the year at Disneyland Resort and you'll find huge crowds but longer operating hours. The week before Thanksgiving and the first and second weeks of December will be your best bets for lighter crowds.
So there you have it, 60 full days of holiday delights! You'll have plenty of options for great things to do with your family at Disneyland Park.

For more Disney go and for all Christmas go HERE.