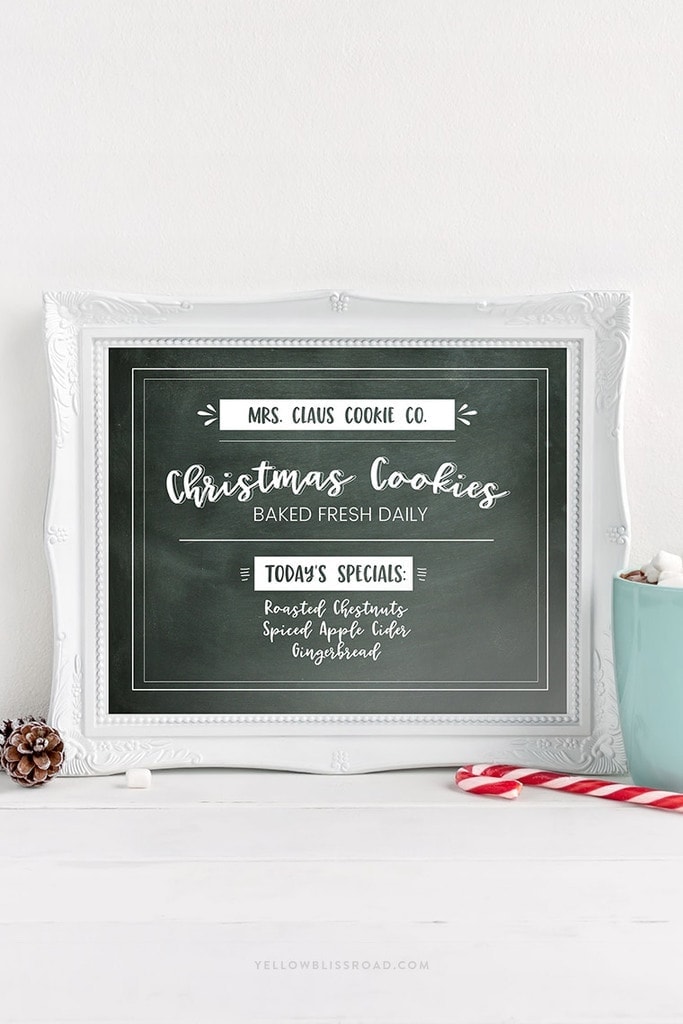 I am not going all out on Christmas decorating this year. It's a shock to me and pretty much everyone I know. Since moving to a new house last year, it's taken a lot of time to really fit our things into their places and decorating at all has been overwhelming. So, Christmas decorating is taken a little bit of a backseat this year.
Of course adding adorable Christmas printables around my home is pretty much a given no matter what. These prints are an easy and inexpensive to dress up the different areas of our home and spread a little bit of Christmas cheer all around the house.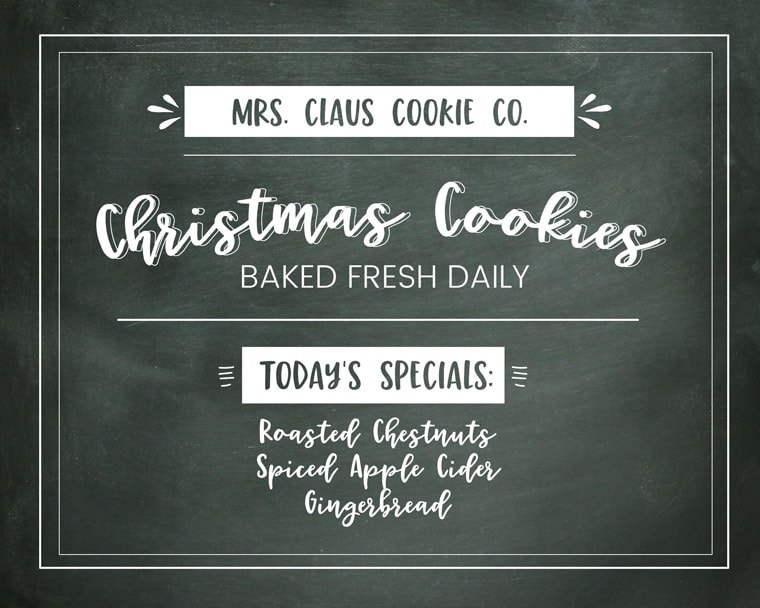 This Mrs. Claus Cookie Company Free Christmas Printable is a perfect addition to the kitchen as we will still be doing lots of cookie baking and hot cider drinking throughout the season. If I backed off on THAT tradition, my kids would never forgive me! Our favorite holiday treats to bake are Gingerbread Bars, Cookie Butter Blossoms and of course Christmas Cheesecake Cookies! The holidays just wouldn't be the same without a little time in the kitchen, and this little print reminds us of that.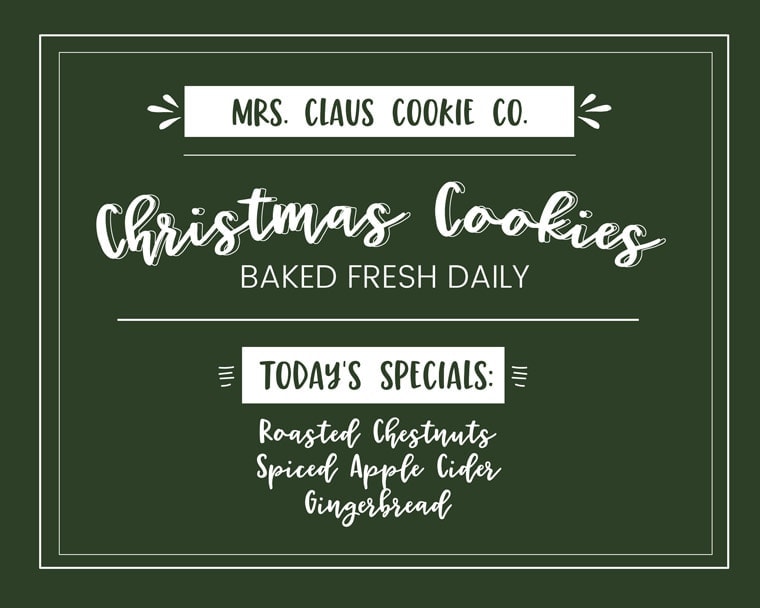 The kitchen is a place where friends and family gather during the holidays, so I always like to spread a little cheer with the decor in that space. This print comes in three different colors to match any decor, and can be framed or hung up with a clipboard for a rustic/industrial touch. (affiliate)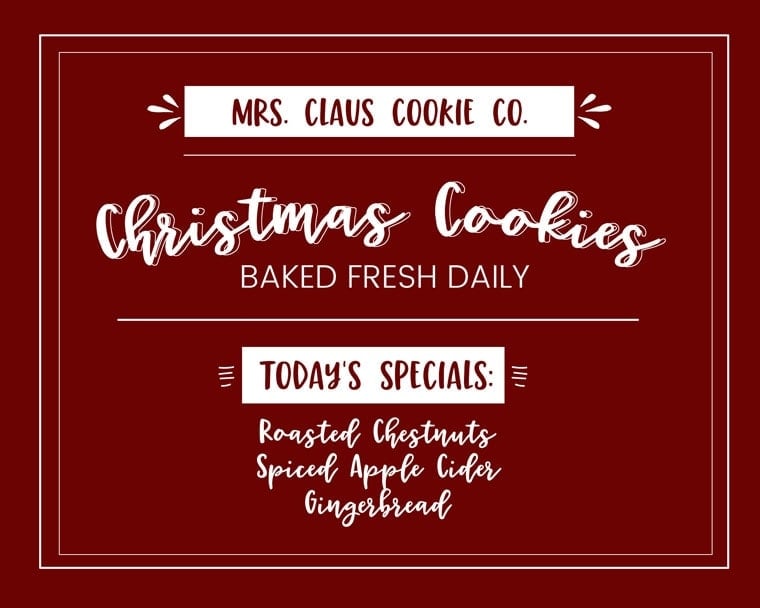 Please remember that, as with all of my free printables, this free print is a gift for my readers and is the sole property of Yellow Bliss Road. It is free for personal use only and is not to be sold or redistributed in any way. 
HOW TO USE FREE CHRISTMAS PRINTABLES:
Print them out on 8 ½ x 11-inch cardstock. Trim to fit an 8×10-inch frame and hang on your wall or stand up on table for display.
Reduce size to fit on half a page, print on cardstock and fold in half to create DIY Christmas cards.
Print several to a page, cut out to use as Christmas tags. Just punch a hole at the top and loop a ribbon through to attach to gifts.
Tools needed for this project:
You may need one or more of these tools to help in printing and creating the projects described above:
Color printer – This device offers beautiful color printer on a variety of paper sizes, mobile printing (from your mobile device), scanning and copying and much more!
Cardstock – A heavier paper is my first choice when printing anything for display, gift tags and cards or tags.
Sharp scissors – needed for cutting cardstock, especially when cutting into shapes for cards and tags.
Paper Trimmer – Helpful when trimming to size, especially from 8 ½ x 11-inch paper.
If you are looking to get more organized this holiday season, be sure to pick up our 2018 Christmas Planner, full of tons of pages for organizing and planning!
Here's another great Christmas Printable to check out:
Farm Fresh Christmas Trees Free Printable Sign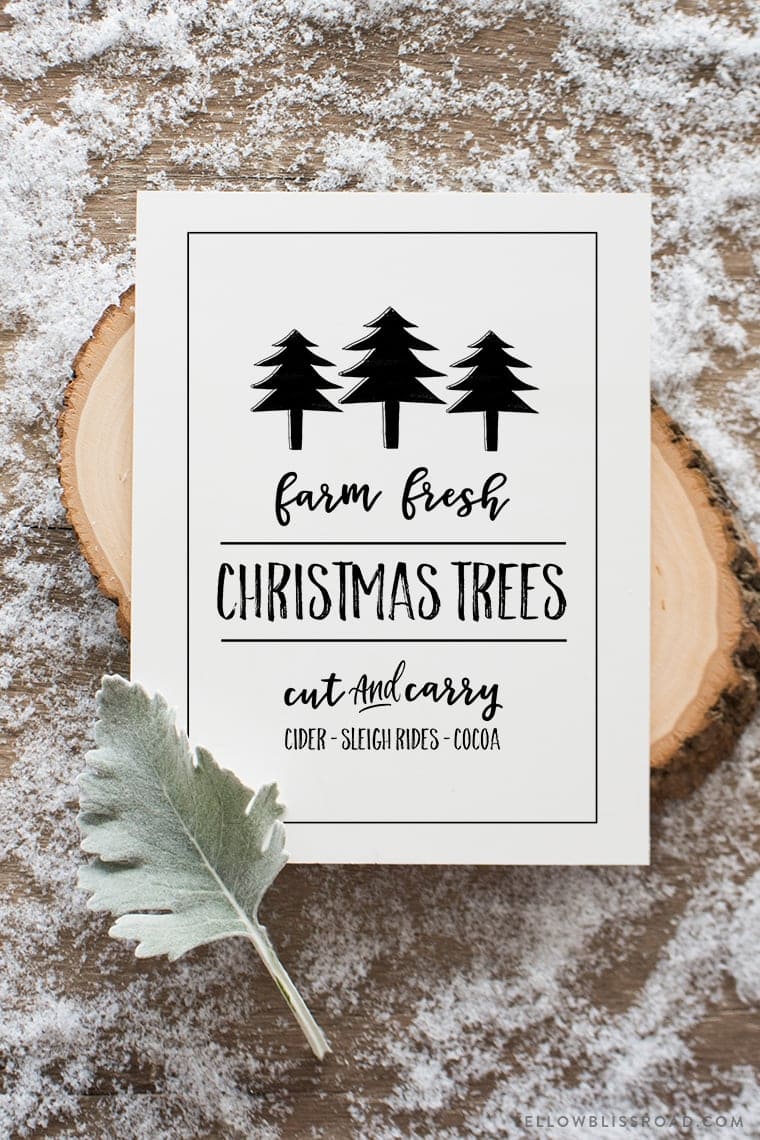 Here are some more free printables for Christmas: