Farm Fresh Christmas Trees Free Printable Sign
This adorable Farm Fresh Christmas Trees printable is a festive and inexpensive way to add to your holiday decor. Available in two sizes with two different backgrounds, this print will fit effortlessly into your Christmas decor.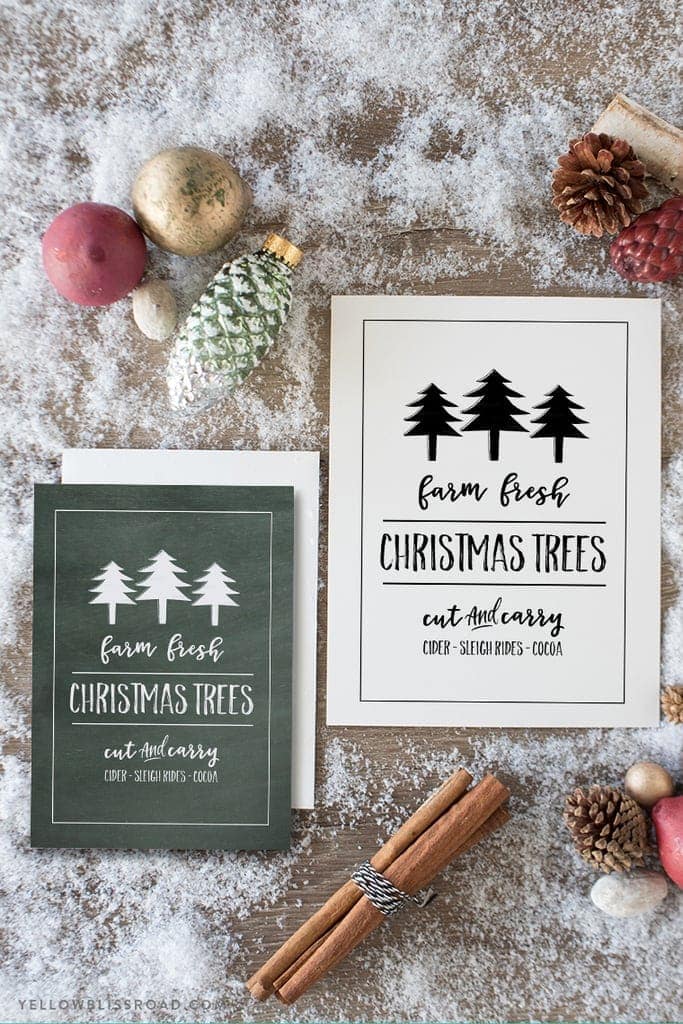 Decorating with printable artwork around the holidays is the perfect way to update your holiday decor without breaking the bank. I've always been so in love with  rustic signs like these that I knew I wanted to offer something rustic and at the same time a little modern for my readers.
Living in Southern California, cutting your own Farm Fresh Christmas trees, much less having a real tree, is not as common as it might be in cooler climates. We don't have fresh Christmas tree farms within driving distance that we can spend the day at, selecting and chopping down our own tree, sipping hot cider or cocoa and enjoying sleigh rides through the snow. Or maybe I'm just a romantic and that's not really how it is…guess I'll never know!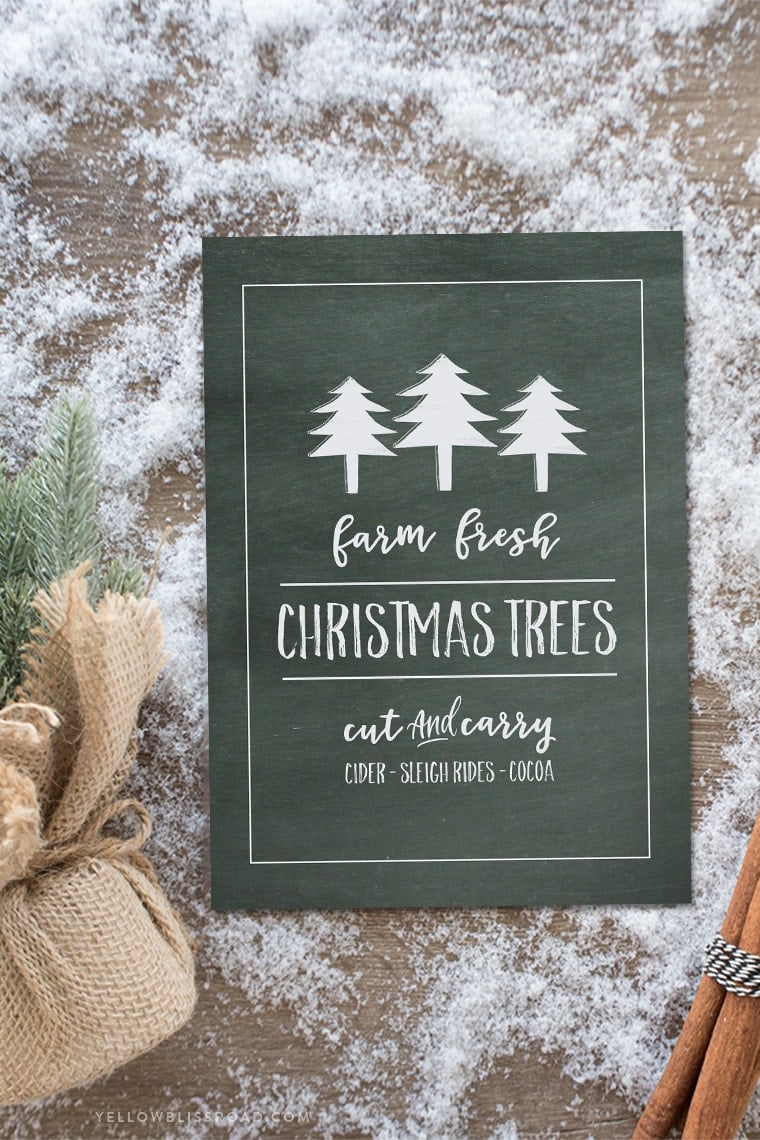 But what I do know is that I can gaze at this printable sign and imagine all the fun we'd have traipsing through the snow on a cold winter's day. All while enjoying the 75 degree December weather in my flip flops and shorts while traipsing through the sand at the beach.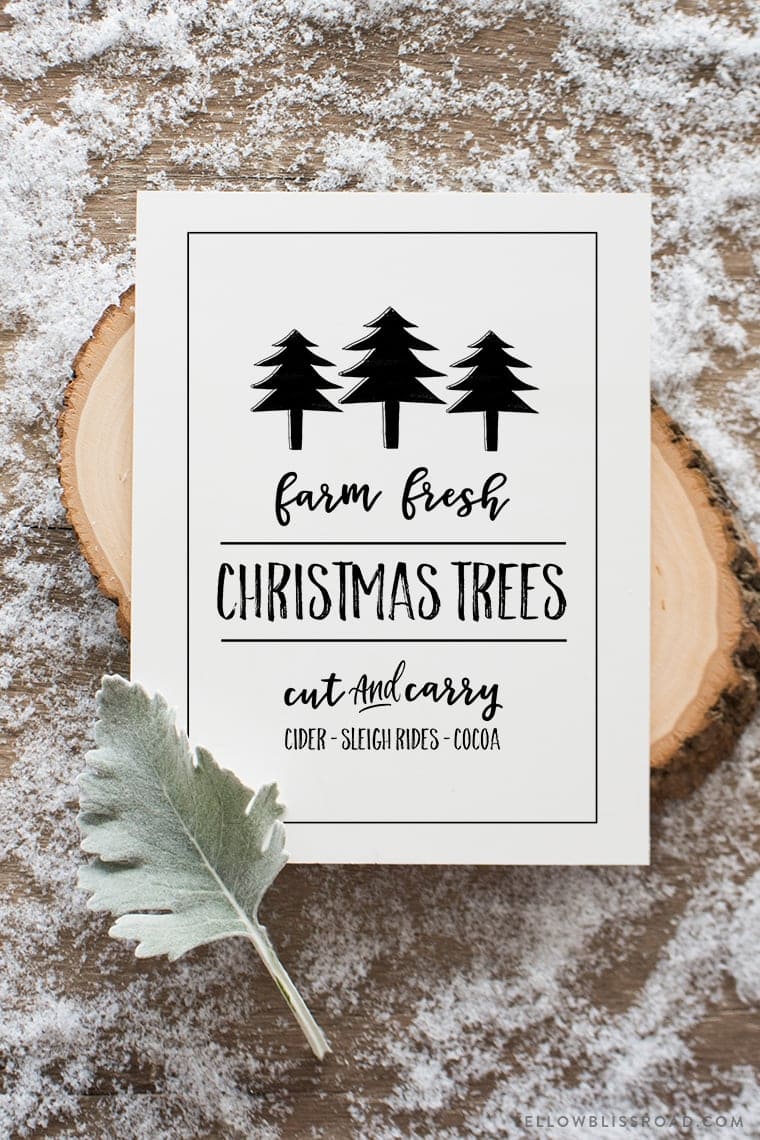 Please remember that all free printables on this site are for personal use only under copyright law. They are not to be sold or altered in any way. Thank you for helping us keep this content free for you to use!
Download the free printables using the links below.
Farm Fresh Christmas Trees Free Printable Downloads:
We have lots more fun and free Christmas printables to choose from, but here is one of our favorites:
Free Christmas Printable: Hot Cocoa & Christmas Movies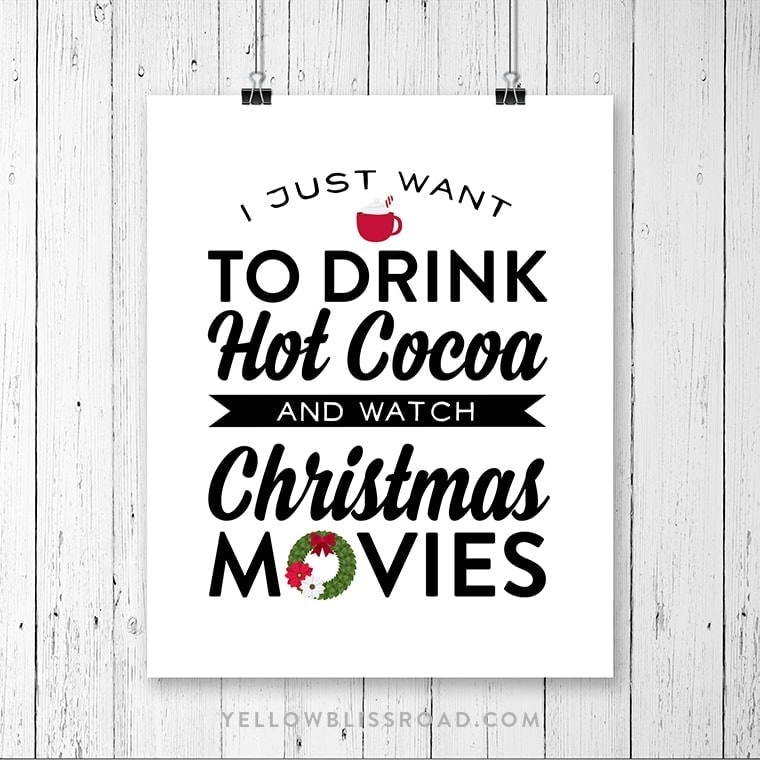 And for even more Christmas printables, check these out: