These Free Printable Mix & Match Christmas Gift Tags will give you the upper hand in Christmas gift giving this year. Download and use right away – even if it's totally last minute you'll look like you've been prepared for months!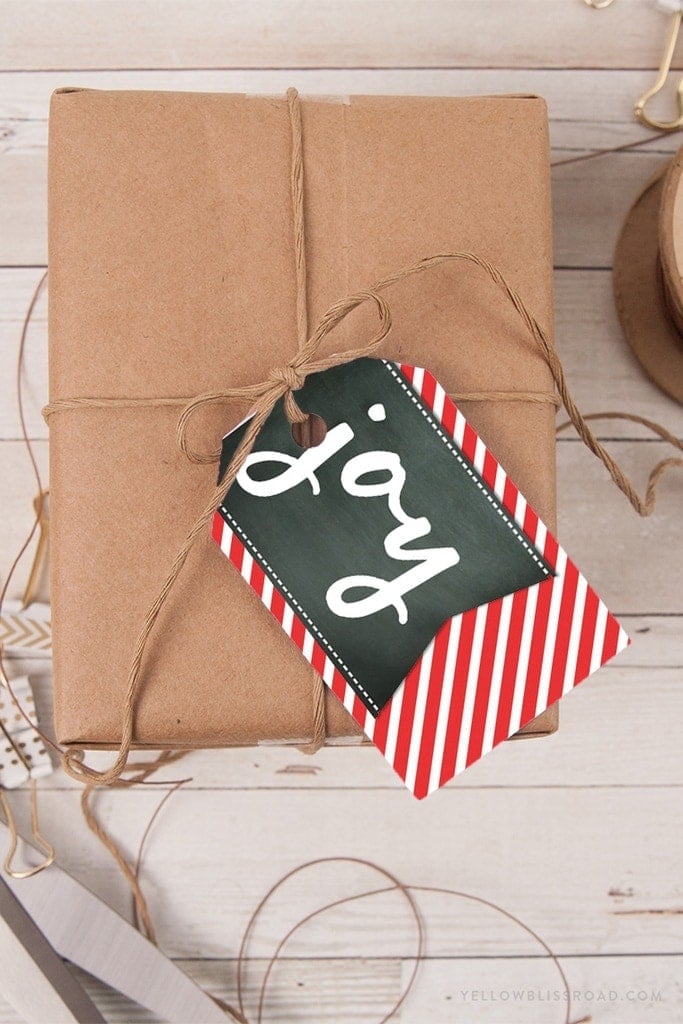 Gift giving is the best part of the holidays but the wrapping, well the wrapping can sometimes be a bit tedious. There's something to be said for simplicity here, like these brown paper packages tied up with string…and a cute, colorful and festive gift tag!
These gift tags are super fun because there are actually more than 20 different combinations you can use! There are four flag tags with simple holiday writing on them and four backgrounds. Mix and match the backgrounds with the flags, or use the flags and backgrounds on their own.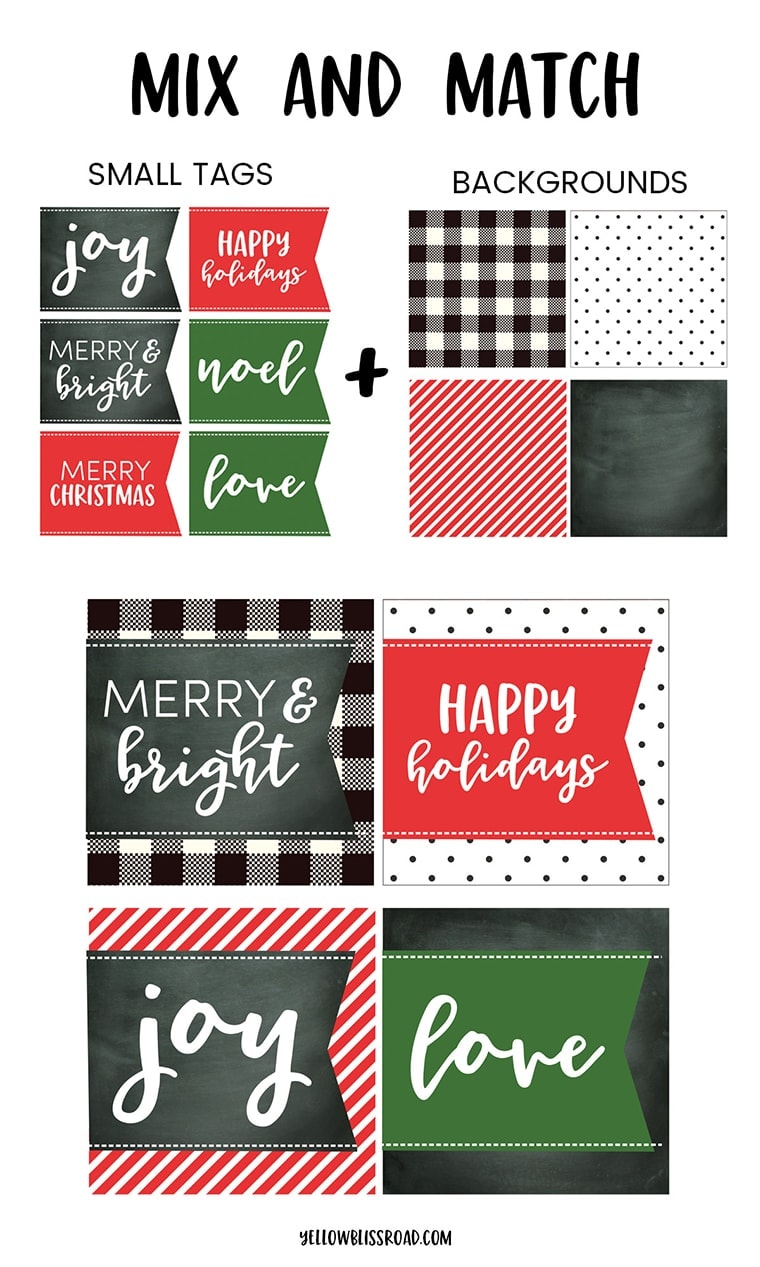 Use any combination that your little heart desires. Match them all for a uniform look under your tree, or play around with the different colors and have a different style for each person on your Christmas list. The possibilities are (practically) endless.
Here are a few recommendations for printing your Christmas gift tags (affiliate links below):
Use good quality cardstock or a thicker background. If your printer allows it you can even use thin cardboard (like the back of a cereal box).
Keep the packaging simple. I love the look of a colorful tag on a brown paper wrapping. It's not super expensive and you get a lot. I've also seen chalkboard background wrap and that would be adorable too!
You'll need sharp scissors, a hole punch and a glue stick. The glue stick is optional, but you can use it to attach the tags to gift, or to attach a small flag to a larger background.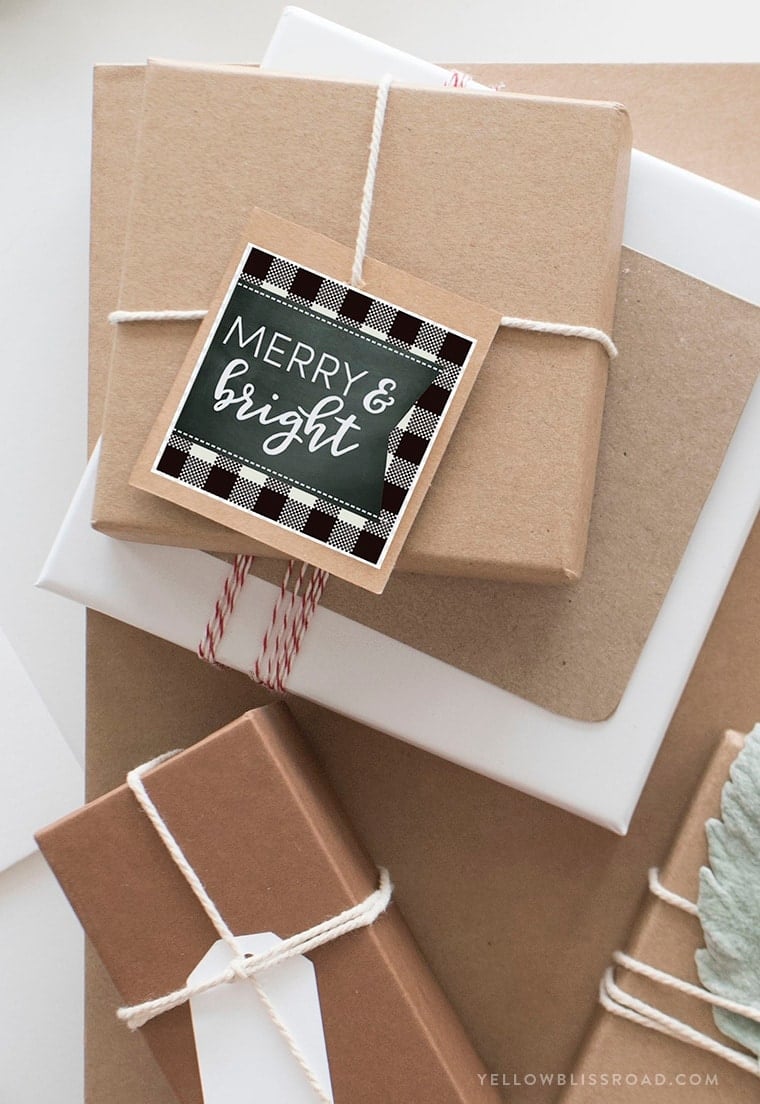 As always, please remember that free printables on this site are for your personal use only and are not to be sold or redistributed in any way. Thank you for helping to keep the content on this site free for all!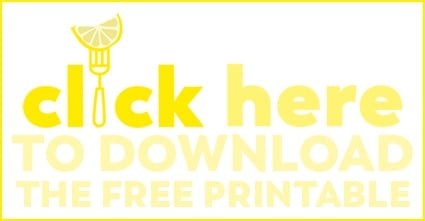 Here's another free printable Christmas gift tag set we love:
Free Printable Christmas Gift Tags with Watercolors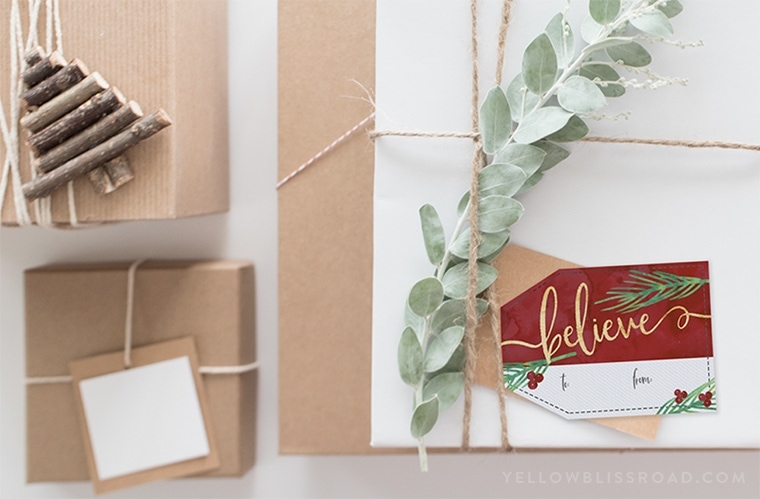 And you can find more Christmas gift tags here: