Hi friends! Chandra here from HashtagBlessed, stopping by to share some fun First Day of School Printables with you!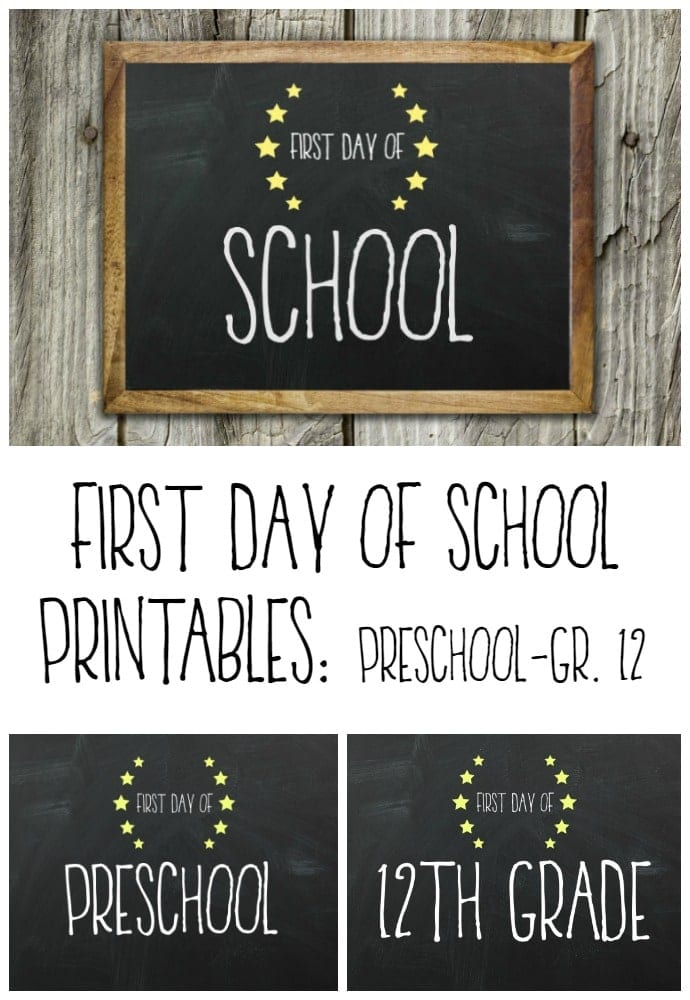 Can you believe we're already talking back to school? I'm not ready to be done with summer vacation yet, how about you? School doesn't resume until after the labor day weekend up here, so we still have a few weeks of lake living and relaxing to enjoy!
The first day of school is always a fun one to mark, fresh haircuts, new threads, and shoes with shoelaces still intact. Pantry's are full to the brim with baked goods to bring for lunches, mornings are a breeze because everyone's excited to be back at school, the kids are running on time for the bus…ahhh if only it lasted past those first few weeks ;).
First day of school pictures are always fun to look back on to see how much the kids have grown and matured. This year we're sending off a 5th grader and a 1st grader and I'm not sure how it happened so quickly! It feels like it was just last month that we were snapping pics of Carter holding his "Back to 4th Grade" sign and Tucker, his "Kindergarten" sign.
If this isn't a tradition you've already started, you'll definitely want to jump on the bandwagon. I have you covered all the way from Preschool to Grade 12! It's as easy as download, print, hold & snap!
Just click the link to download your free First Day of School Printables!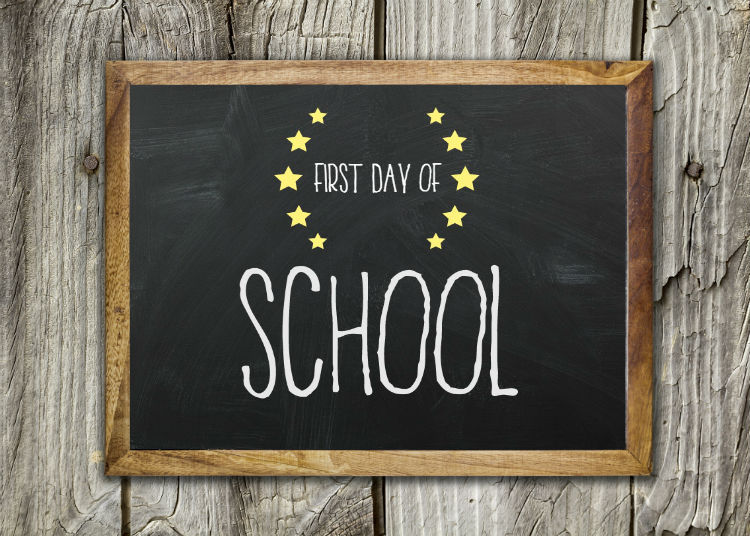 The printable is formatted as a 8×10 for easy printing. Print in on some sturdy cardstock and all that's left is to add a smile from the kiddo's and you're ready for the first day of school!
Enjoy the rest of your summer days!
Love Printables? Check out these other great selections!
Free Printable Signs & 1st Day Interviews

Free Printable Lunch Box Notes