Be ready for those classic Back to School photos with these First Day of School Signs and Interviews!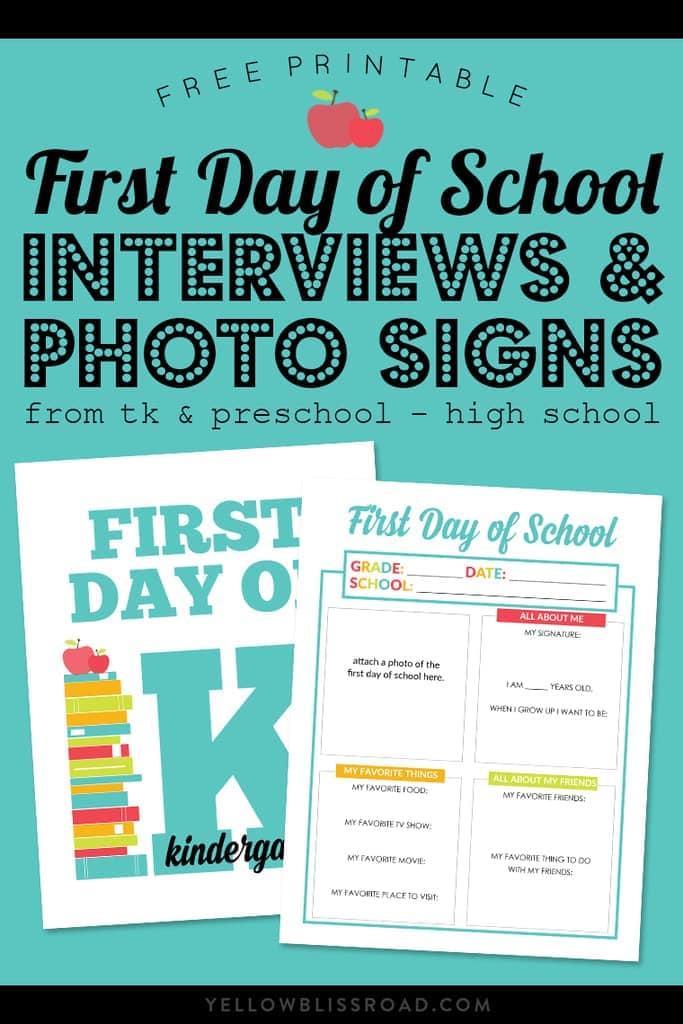 Can you believe July is practically half over?? I can't either…I'm just going to pretend that it's still March and we're getting ready for Easter. Seriously, though, the year has really just flown by and I'm finding myself getting ready to start prepping for Back to School is just less than a month! My kids are going to be starting a new school this year since we're moving, so if you have any helpful tips, I'd love to hear them!

One helpful tip I have for YOU is to make sure and record each year of your child's growth with first day of school (and last day, of course) photos! I always have my kids either wear their backpack or have it sitting next to them, because the backpack they pick shows so much of their little personalities. Sometimes it's the lunch box, too.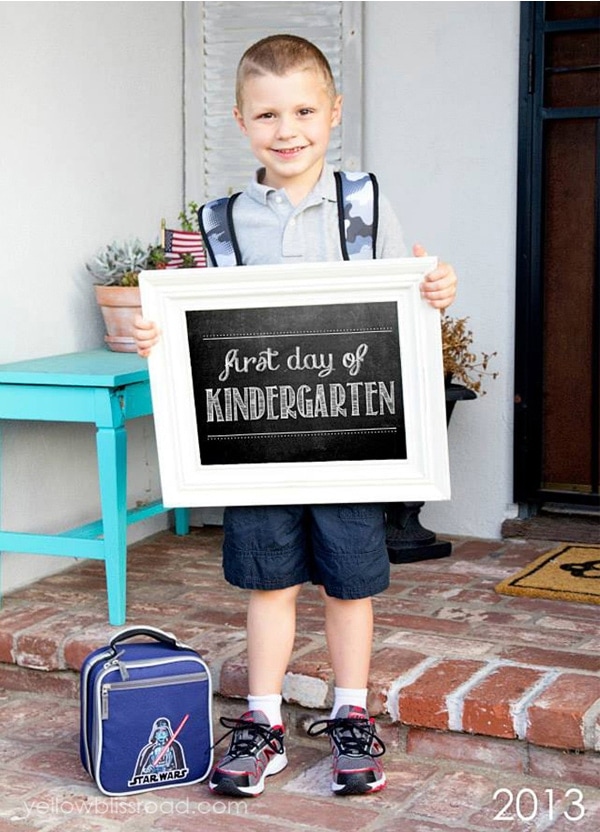 Hard to believe that was nearly three years ago! He's starting 3rd grade this year! Oh, and if you like those chalkboard signs, you can get them HERE.
But if you came here for the new 2016 First Day of School Signs, here they are! There's a printable interview, too. It's fun to see how their likes and dislikes change over the years, so be sure to do one of these each year.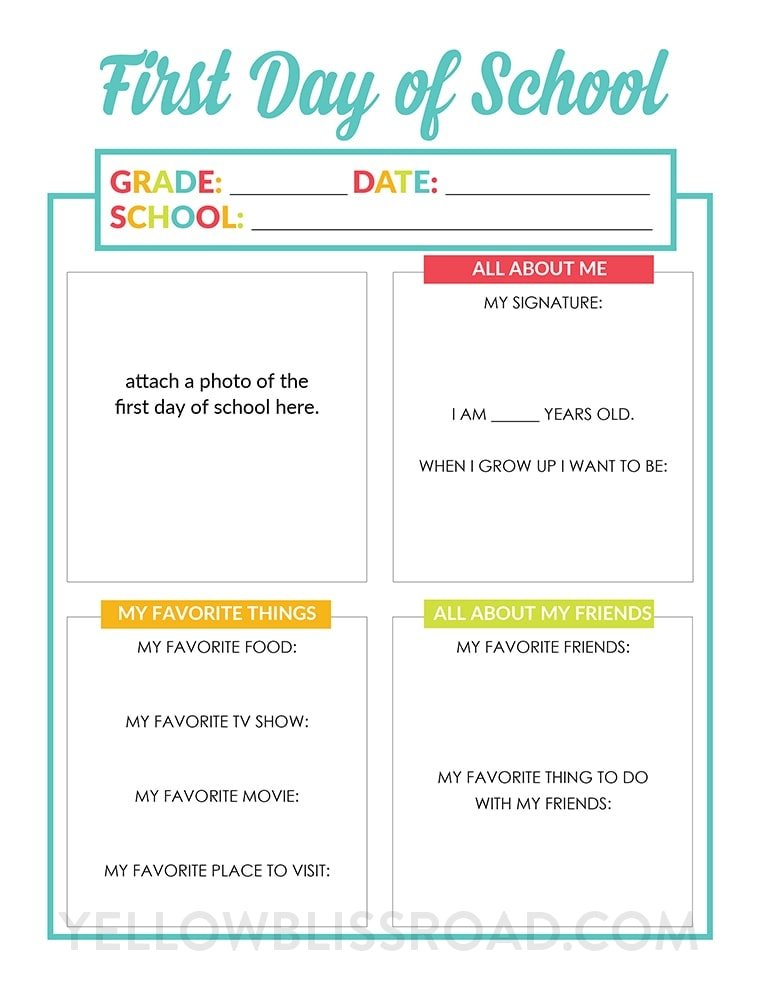 *****************
GET THE FIRST DAY OF SCHOOL SIGNS HERE
GET THE FIRST DAY OF SCHOOL INTERVIEW HERE
*****************
And be sure to check out these other Back to School Free Printables and Posts: