Last Day of School Photo Signs & Interviews
Be ready for those classic Last Day of School photos with these Last Day of School Photo Signs and Interviews!

I owe you guys a huge apology! I had initially planned to post these Last Day of School Signs back in April to give you plenty of time to use them for your 2017 photos. I even promised them when I shared my Back to School Photos Signs last summer! But instead they just sat in a folder on my desktop. It was until I started getting emails last week that I realized my mistake. Hopefully you'll still be able to make great use of these adorable last day of school signs and interviews. Due to popular demand, even Pre-K and TK are included!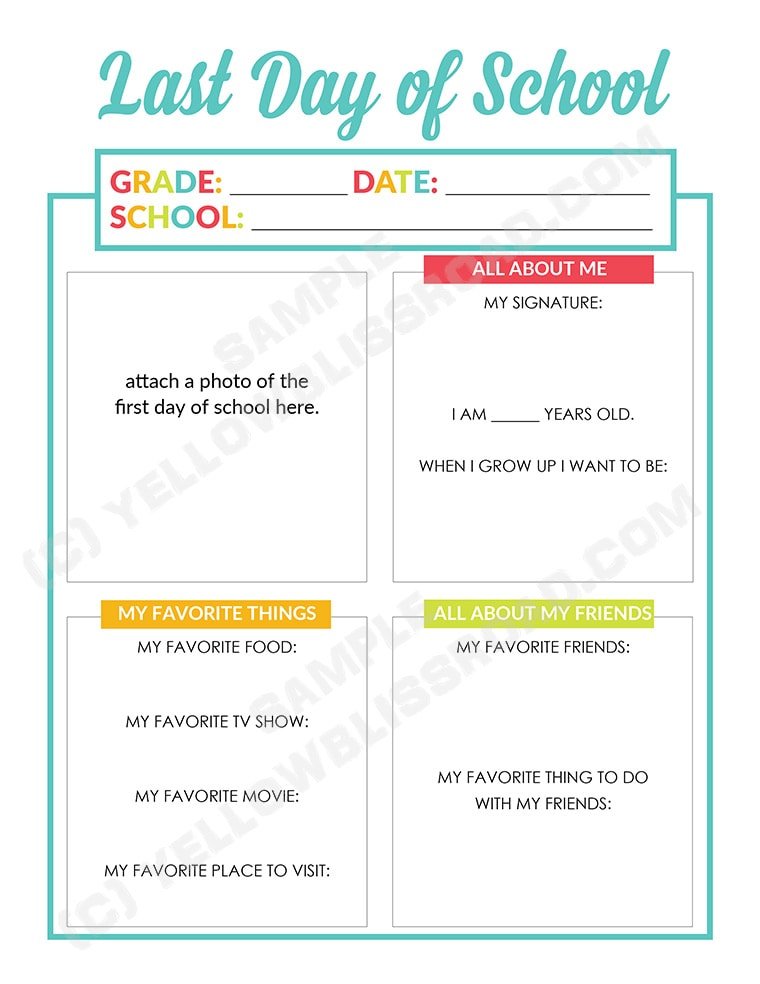 To download and print, click on the link and download the set, or print just the pages you need. The interviews are available by clicking on the second link below.
To download the entire set of photo signs:
Click the link below.
In the top right corner of the page, you will see a button that says "DOWNLOAD." Click that, then save to your desktop.
From there you can save them year after year, and just print the pages you need.
To print only (no download):
Click the link below.
Hover your mouse over page. A gray bar should appear across the bottom of the screen.
Click on the printer icon.
On the left hand side under "pages," enter the page numbers you'd like to print. ie. 1, 5, 9. *Note, the preschool, Pre-k and TK pages are at the end of the set.
Adjust any other printer setting you need to and click print!
DOWNLOAD LAST DAY OF SCHOOL PHOTO SIGNS HERE
DOWNLOAD LAST DAY OF SCHOOL INTERVIEW HERE
 If you are looking for the FIRST DAY OF SCHOOL signs and interviews, you can find them here.
Looking for things to do this summer? Try these ideas:
Summer Bucket List (Free Printable)