Preserve your child's unique personality, likes and dislikes with this adorable "All About Me" Interview for the Last Day of School. It's a great way to document how they've changed during the school year!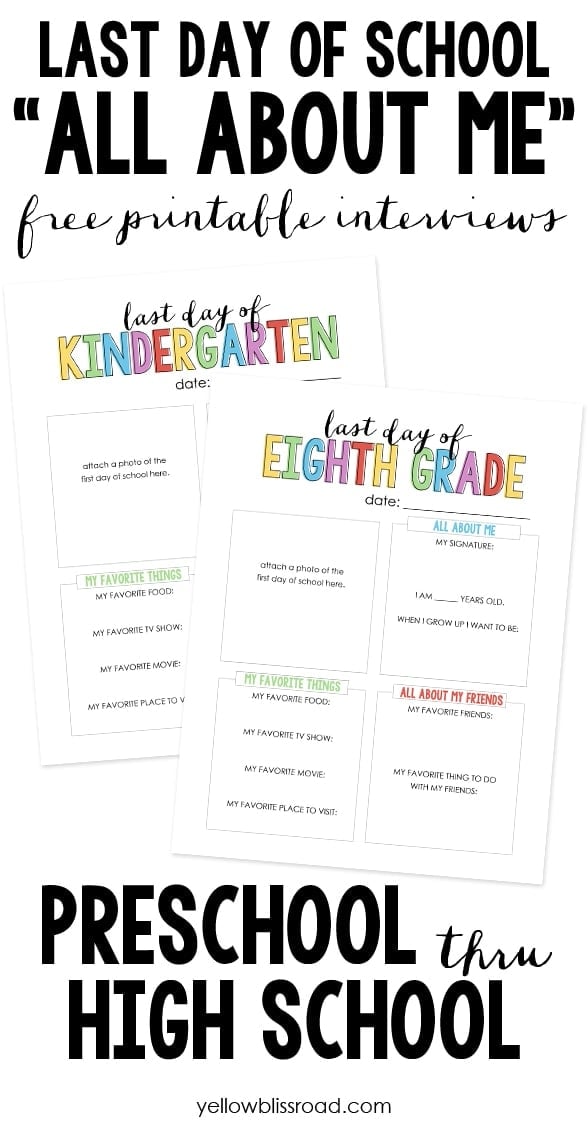 At the beginning of the school year I shared a fun little free printable interview you could do with your kids of all ages (download the First Day of School Interview HERE). I got so many requests for an interview for the last day of school, and as promised, here it is. Our kids changes so much from the beginning to the end of the school year, and it's so much fun as parents to preserve those memories, for them AND for us. Make sure to take their photo on the last day of school so you can add it to the page.
How cute would it be to do this every year and then present them with it as a little gift at high school graduation?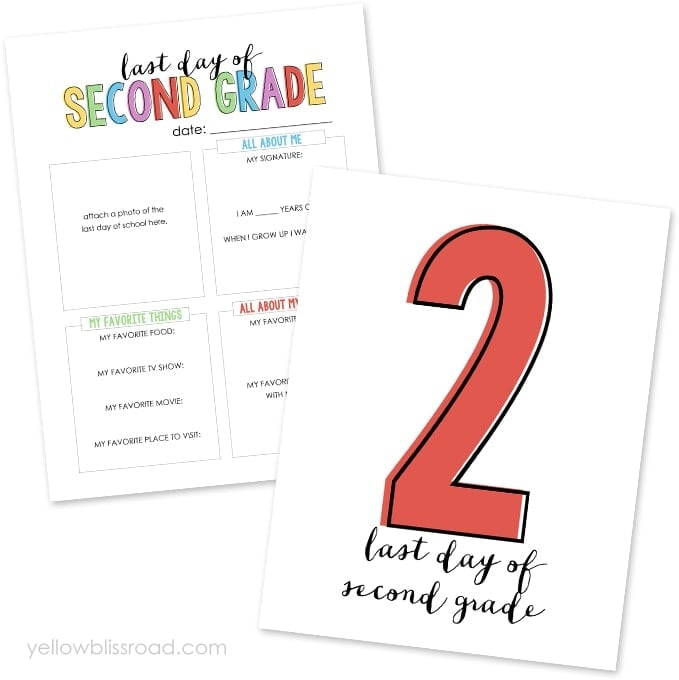 The printables are available for Preschool and Pre-K through High School, in case you're able to talk your high schooler into filling one out! Also included is a printable photo prop to document the last day of school.
CLICK ON THE LINKS BELOW TO
DOWNLOAD

THE PRINTABLES YOU NEED:

For more last day of school ideas, be sure to check these out: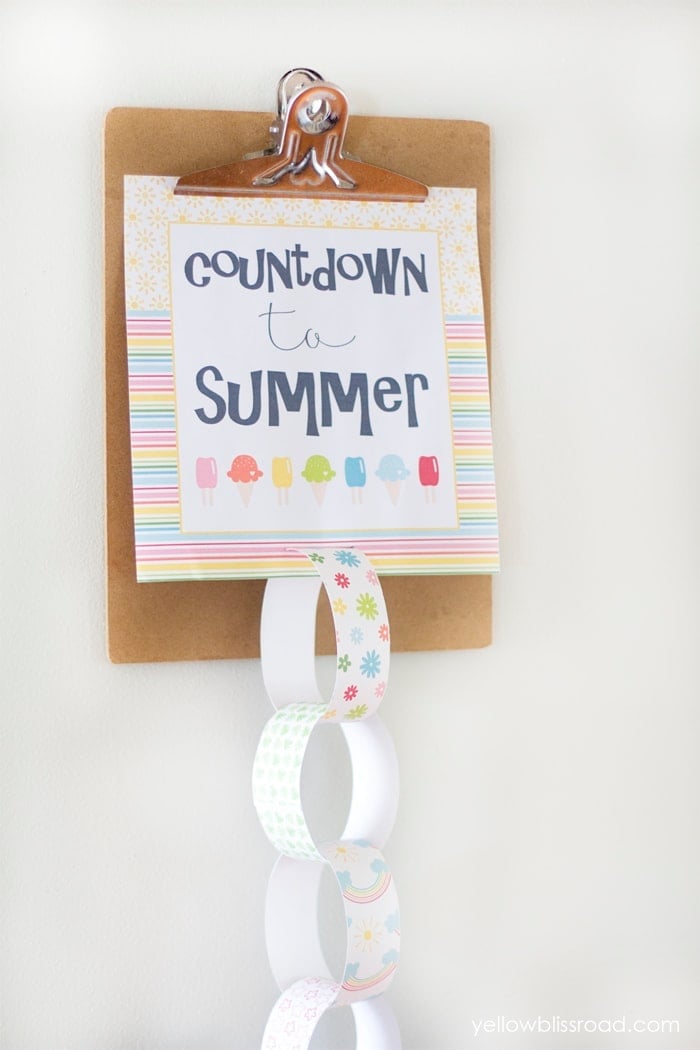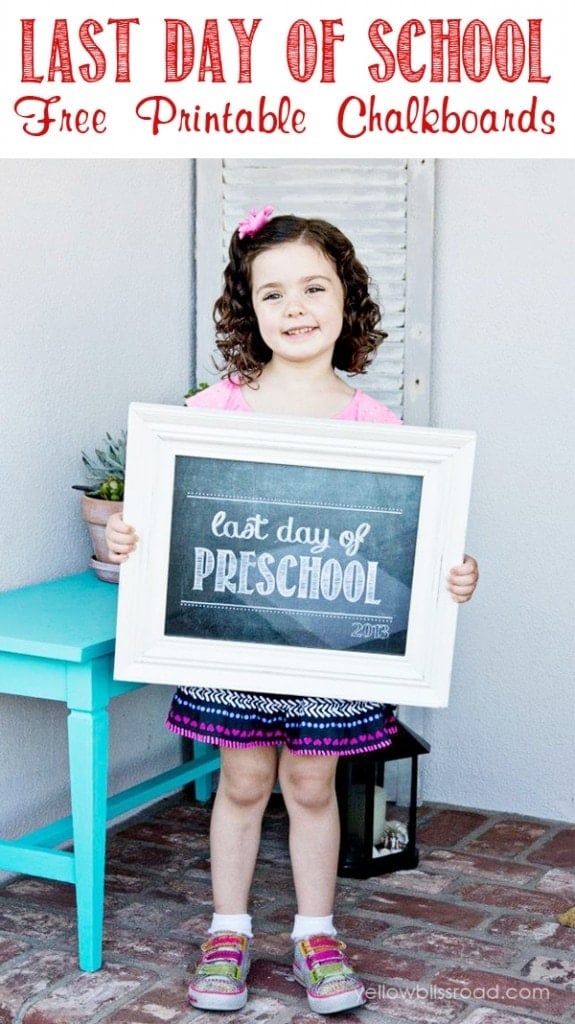 Last Day of School Printable Chalkboards for Every Grade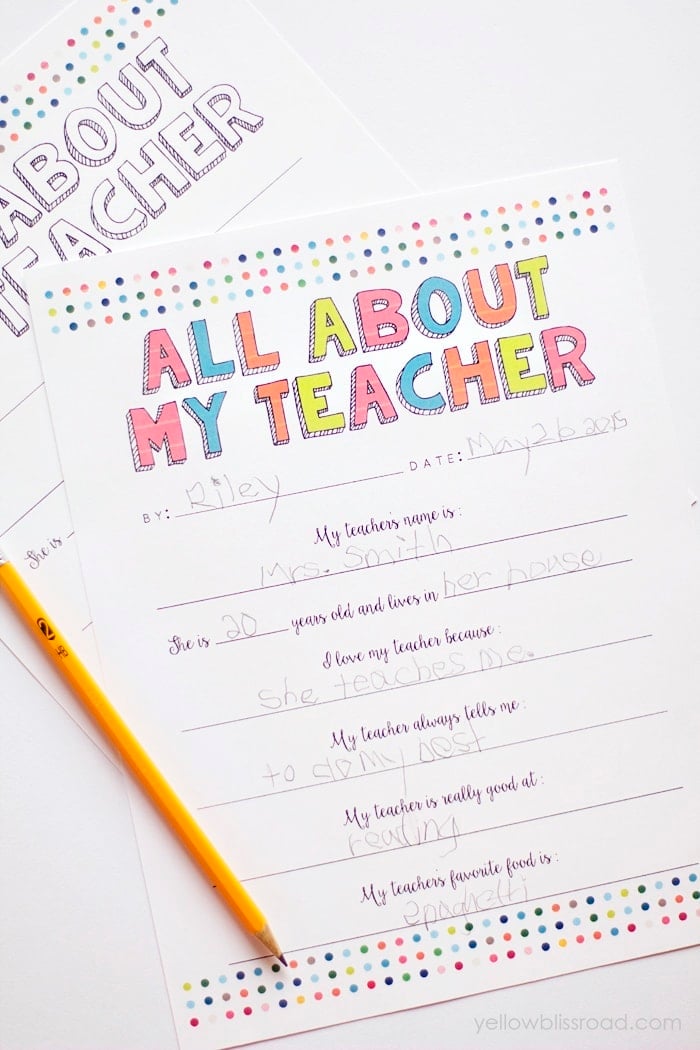 For all free printables, go HERE.