A fabulous FREE set of printable chalkboards to use on the last day of school!
The last day of school can be an emotional one for parents – your baby is growing up and moving on to a new grade, or perhaps even college! Be sure to document the last day of each year with my free printable last day of school chalkboards so you can relive those memories, and have fun comparing them each year.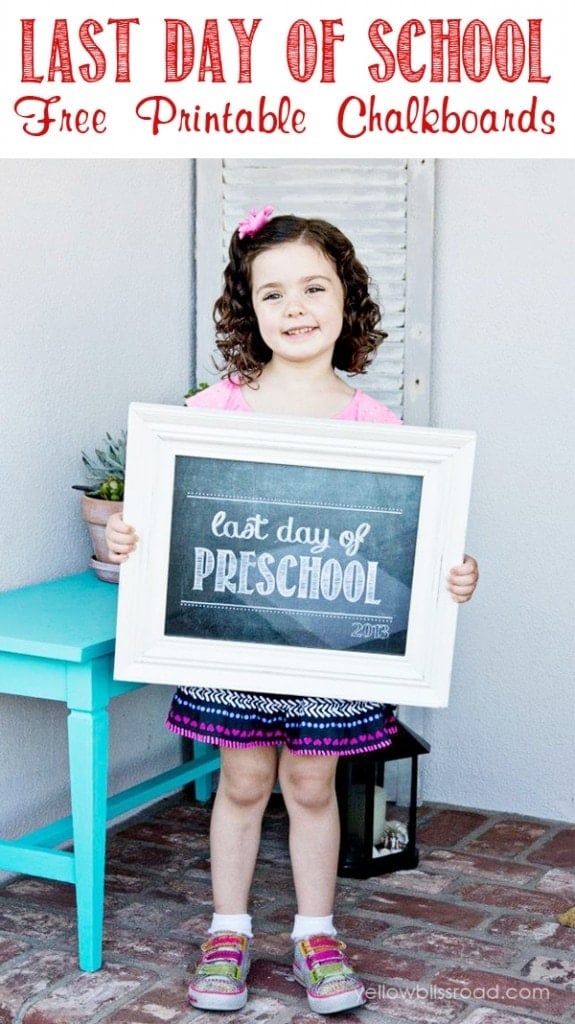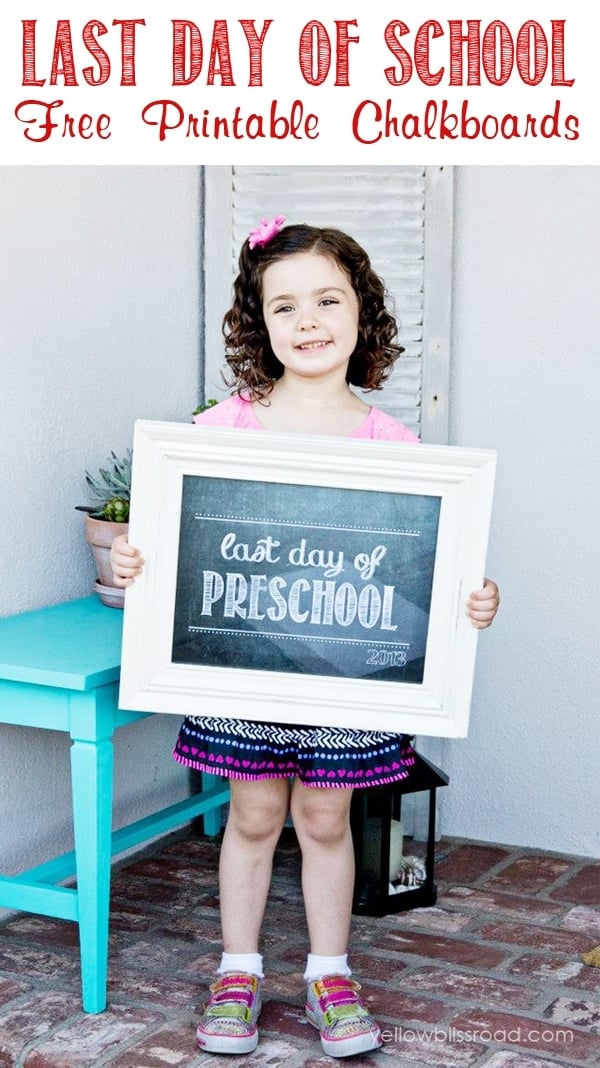 I cannot believe it's the end of another school year already, but even more so this year because it means that my little guy is off to Kindergarten in the fall. I just can't believe the time has come already but he is so excited for it! His preschool graduation is in two weeks and I know that I'm DEFINITELY not ready for that…even if I did offer excitedly to make 100 cupcakes for the event!
This is the last year of preschool for our family. Next year both of my kids will be in elementary school, and I'm not sure I'm ready for that – but I'll have these adorable photo ops to help us commemorate the occasion!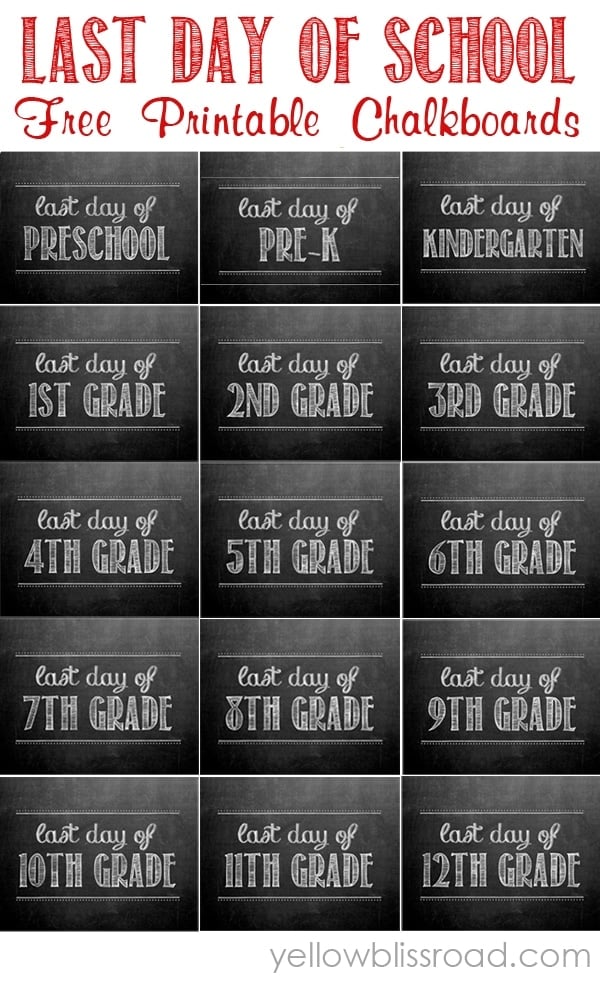 Download just the ones you need using the links below:
Be sure to hop over and save the First Day of School Printables too!
Don't forget to grab these printables and ideas for the Last Day of School, too!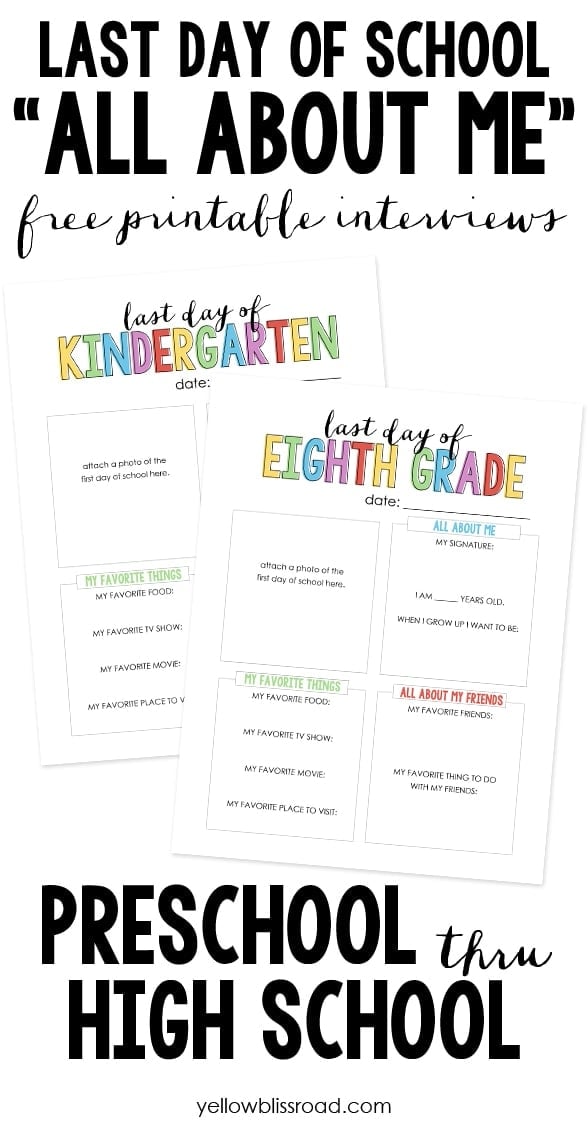 Last Day of School "All About Me"
If you loved these free printables, you should also check these out: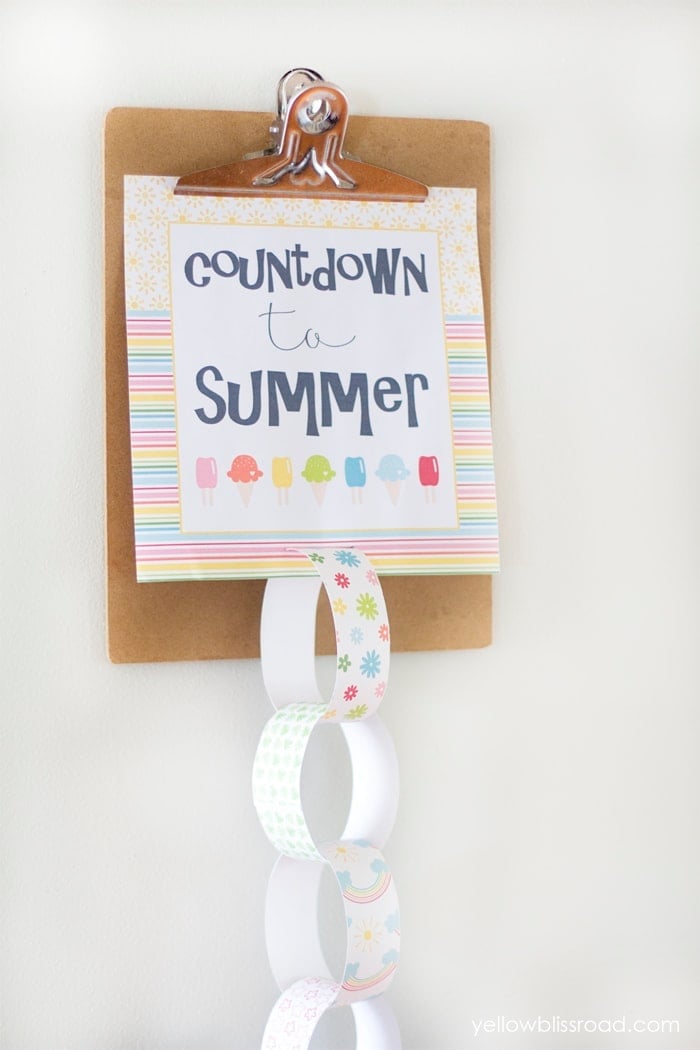 Summer Bucket List + 100 Ideas for Summer Fun
For all of the free printables on the site, go here.