Avoid the crazy rush to get everything done the week before school starts with this free printable back to school checklist that will help you organize your tasks.
It's Back to School week at Yellow Bliss Road! I'm sharing a lots of free printables and ideas to help get you ready for the new school year. Be sure to check back each day for a new back to school post!
As crazy as it sounds, it's time to start thinking about getting ready for the kids to go back to school. This year I will have one in Kindergarten and one in First Grade so it's going to be increasingly more important for me to get organized early! I sat down and created a checklist of everything we need to get done over the next eight weeks. It's a lot – but when spread out throughout the next couple of months, totally doable, and not even stressful. Well, almost.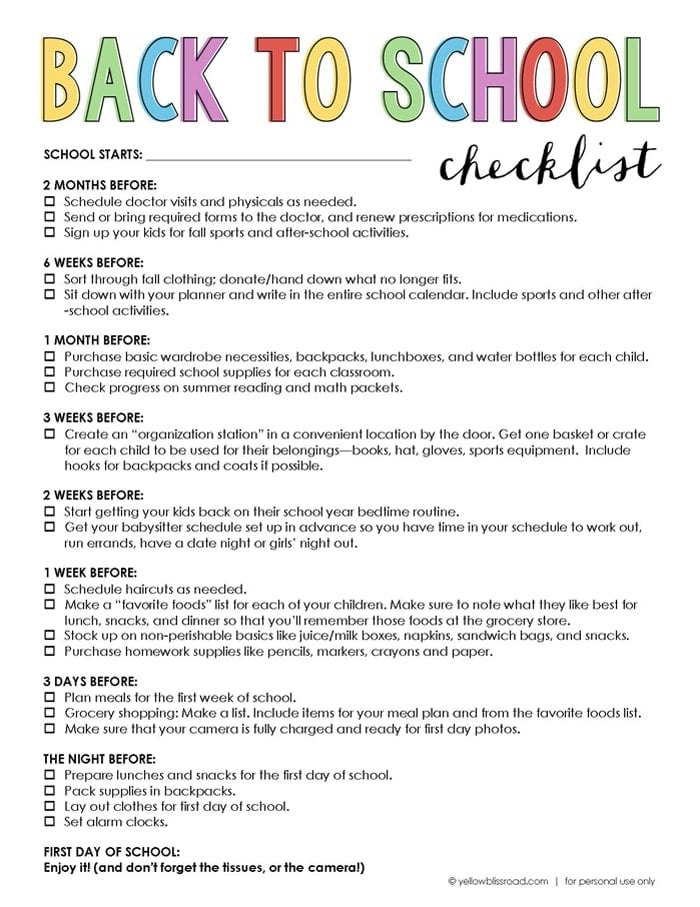 The schedule is just a loose guideline. You can easily fit all of this into four weeks if that's what you have.
Hope this helps you out a little bit – I know it's already helping me!

And be sure to check out these other Back to School Free Printables and Posts: