Hi guys, it's Maria from Pastels & Macarons again and I'm very excited to be back and sharing these cute Free Printable Easter Gift Tags with you today! These little cuties will make all your little Easter gifts look so sweet this year.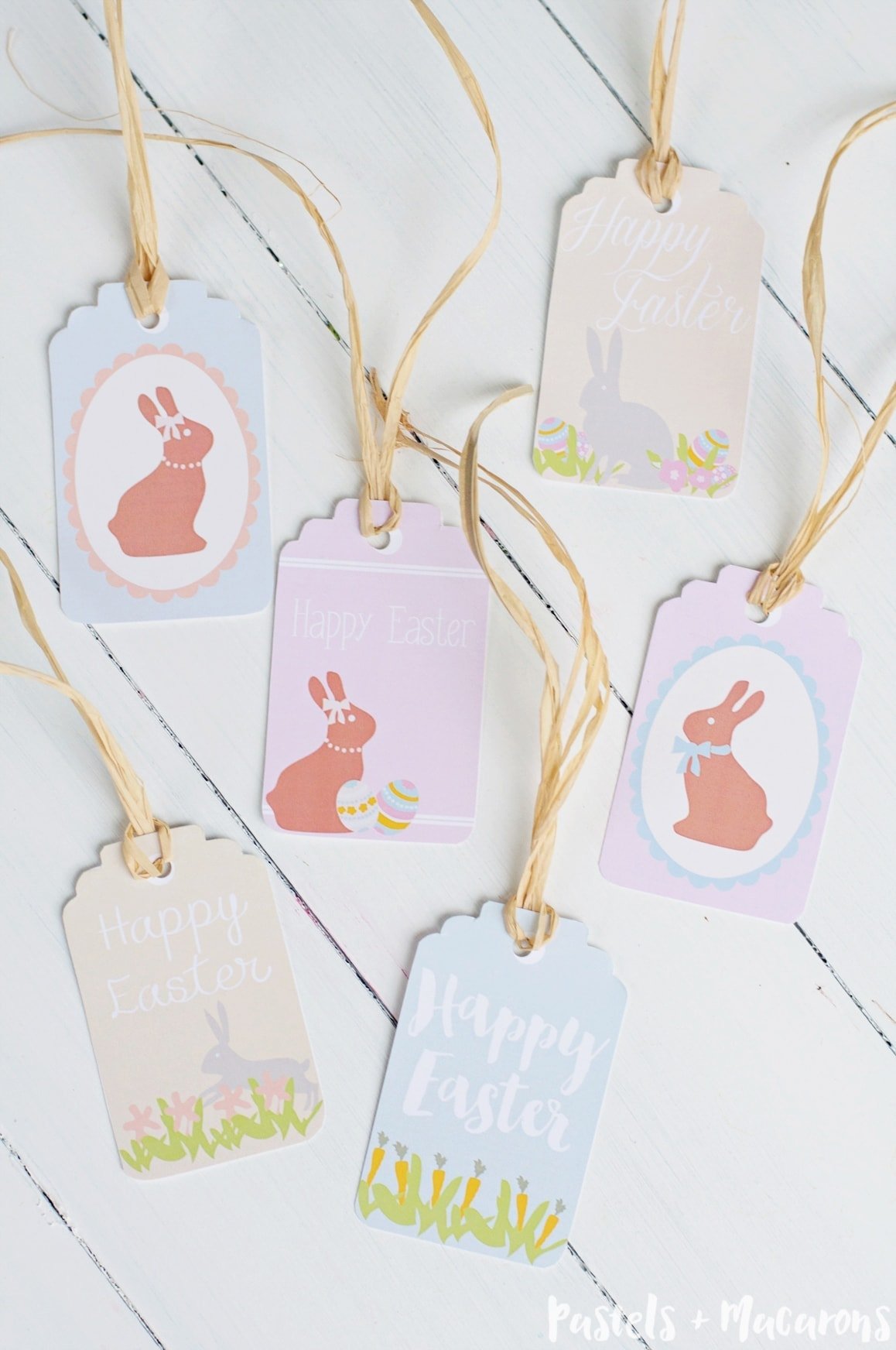 I don't know about you but I'm SO ready for Spring and all the fun things that come with it… I'm particularly looking forward to the weather warming up. I'm from Australia and currently living in Belgium as an expat and I tell you this "real" winter thing is great at the start but gets old after a while and I miss the sun so much. I looked down at my legs this morning and they're a scary scary shade of white!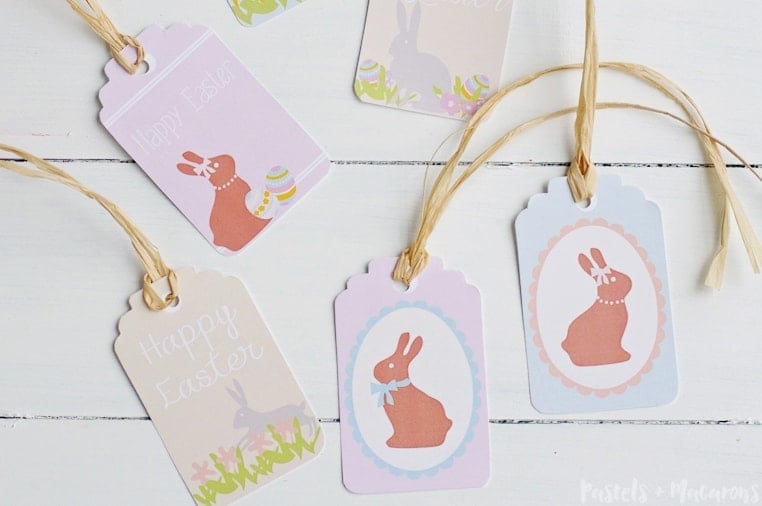 Easter of course is one of my all time favourite holidays! I love all the pretty pastel colours, pinks, flowers, bunnies and chocolate. What is there not to love? I'm especially excited this year because Locky our oldest is now 2.5 years old and Cooper our youngest is 16 months so they get to both run around outside and go on their first Easter egg hunt together. Funny how the little things excite us mums so much.
Last year Locky got to do his Easter egg hunt with two of his cousins who where visiting us but Cooper was only five months old so he stayed inside while all the fun was going on outside. I'm just so excited they can both do it together this year. I can just see the excitement on their little faces and the squeals that will go on that day.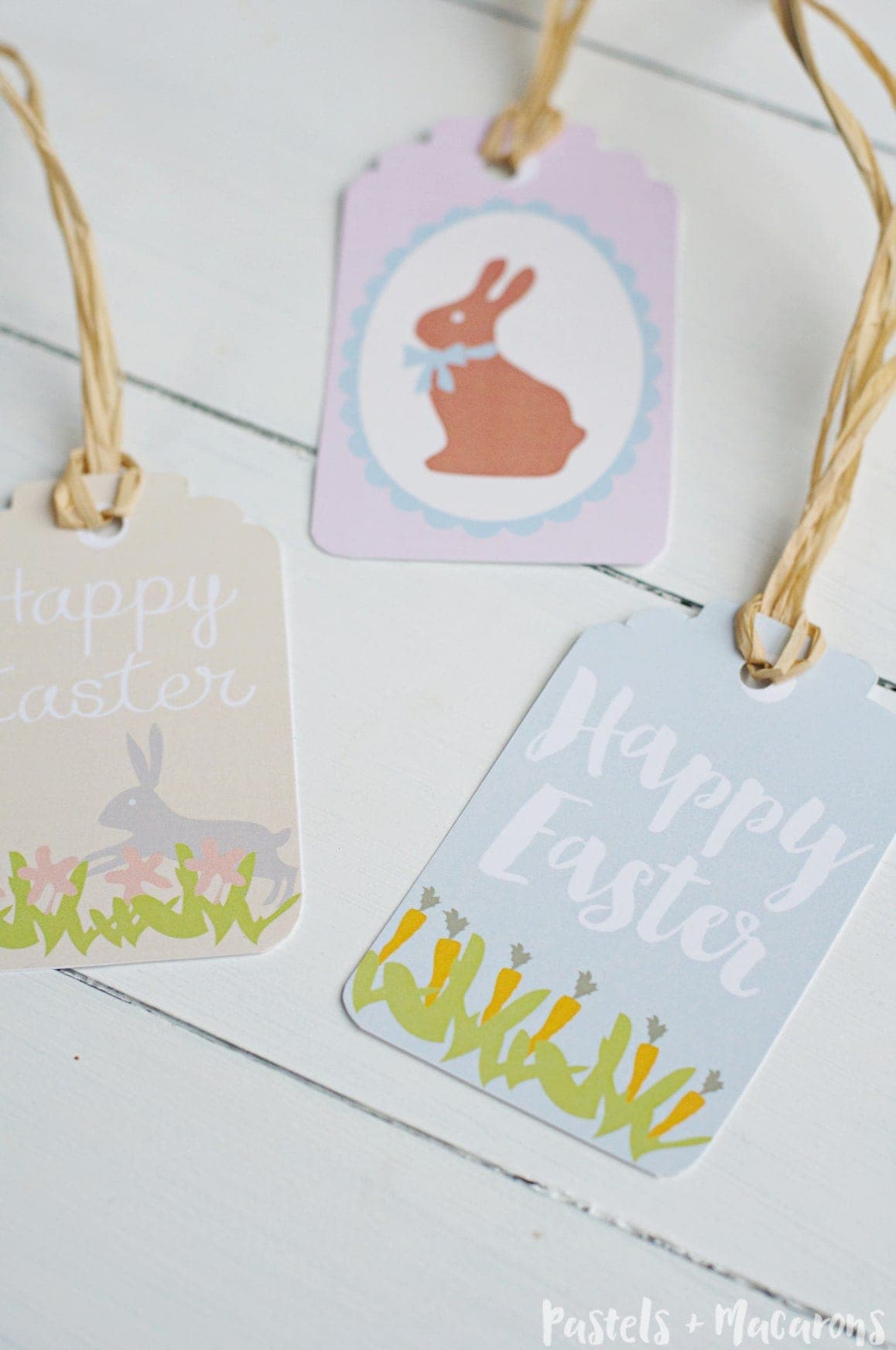 We're also going to Germany to stay at an amazing resort/theme park for three nights which will be fabulous. I'm really looking forward to it. This year I'm going to allow the boys to eat some chocolate but not too much. I always like to give the kids some little Easter presents like books, stickers, pajamas and maybe a little stuffed toy or two for them to open. I made these Free Printable Easter Gift Tags especially for the occasion and I can't wait to use them! I think Locky will really love pointing out all of the little pictures on the gift tags. He's going through a real pointing things out stage. Cooper will just enjoy ripping them off. He's easy like that. Haha.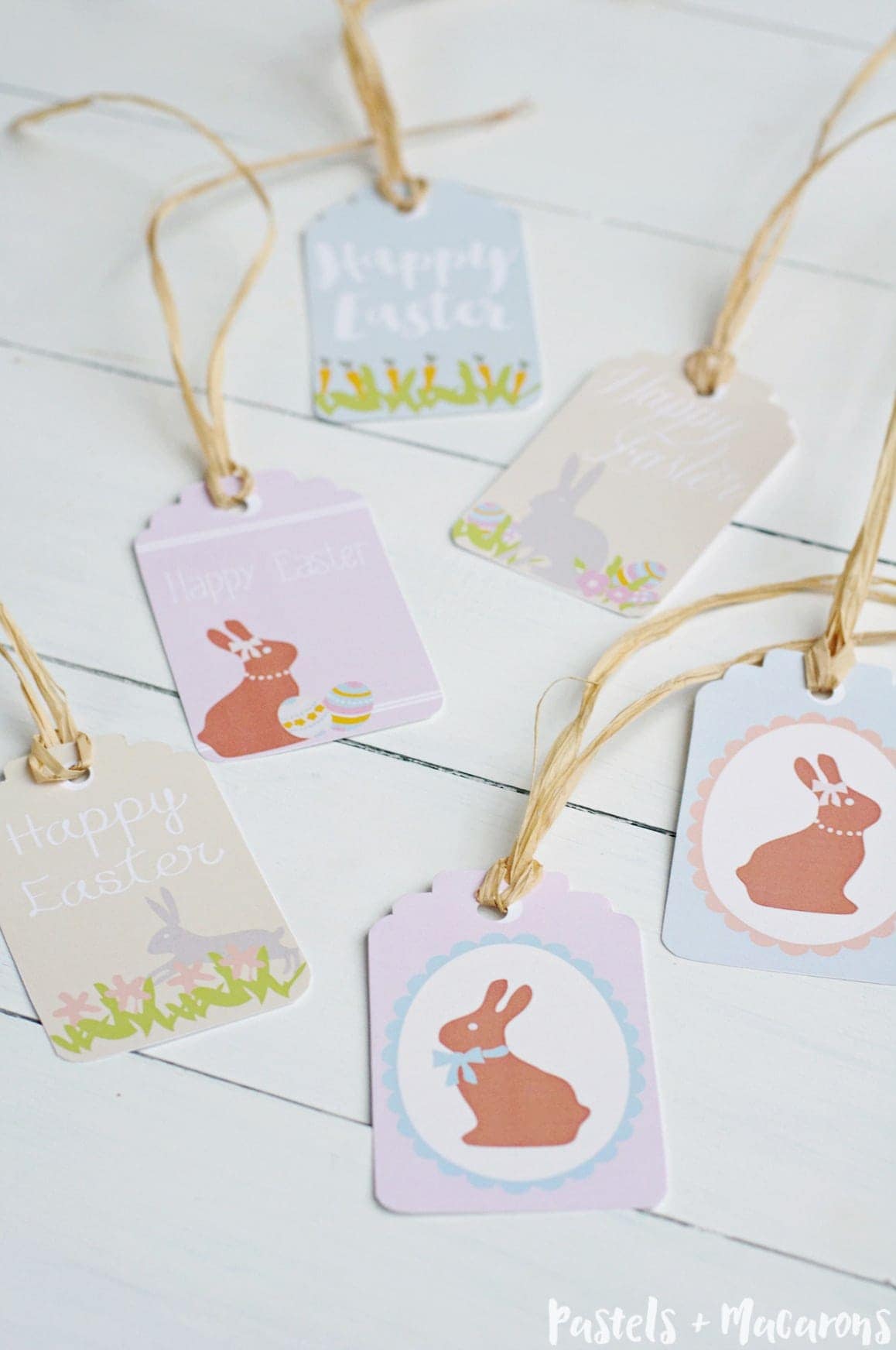 I'm also very much looking forward to decorating my fire place mantel with fun easter decorations! Last year I also made a cute eater tree made out of large branches from our backyard that I put up on top of our dining table. Like a silly person I threw it out so I think I will get my craft on and make another one because I really loved it… Don't ask me what I was thinking throwing it out… I actually don't know!
You could also use these free printable easter gift tags to make a branch tree and hang the gift tags as little decorations all around your tree with little messages of love and faith on the back! I did this last year but I painted my fist tags with all sorts of cute little watercolour illustrations. Might use these this year also!
I hope you enjoy your Free Printable Easter Gift Tags guys!
CLICK HERE TO DOWNLOAD YOUR FREE PRINTABLE EASTER GIFT TAGS!

I look forward to popping back next month with another free printable for you guys! Enjoy!
Maria x
If you like this post you may also like my Pastel Easter Mantel Vignette