Adorable and charming, these mini cake buntings will be the star of your birthday celebration!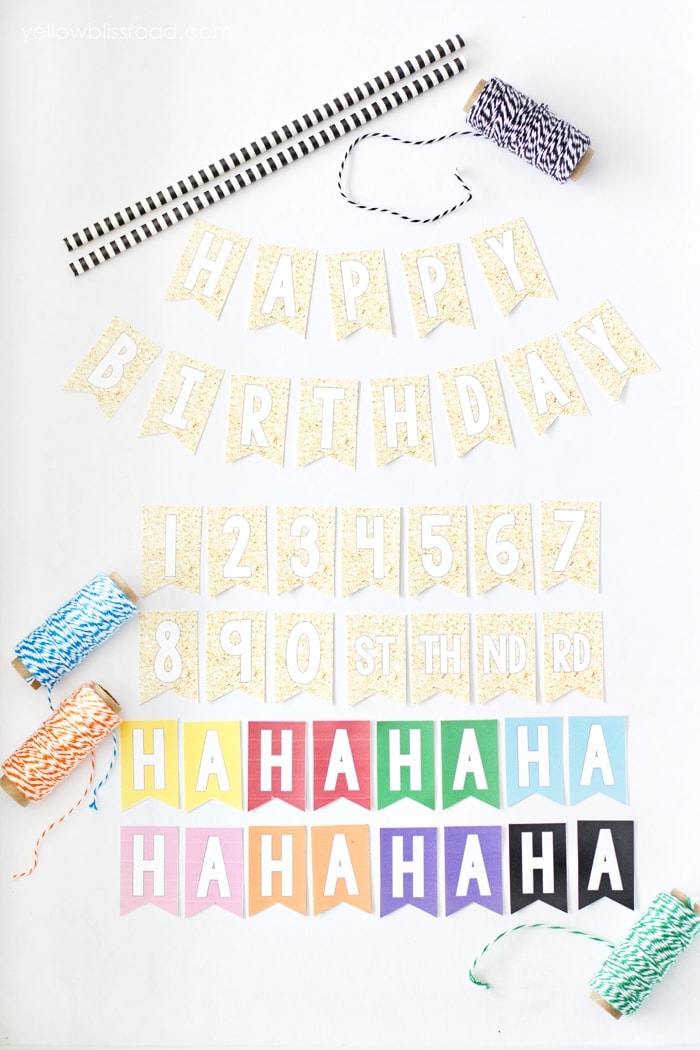 I love simple decorations when it comes to celebrating birthday. I used to be that mom that went crazy and had everything coordinating and adorable and handmade and finally realized my kids could care less. (Not that there's anything wrong with it at all if that's your thing – I just decided it wasn't mine).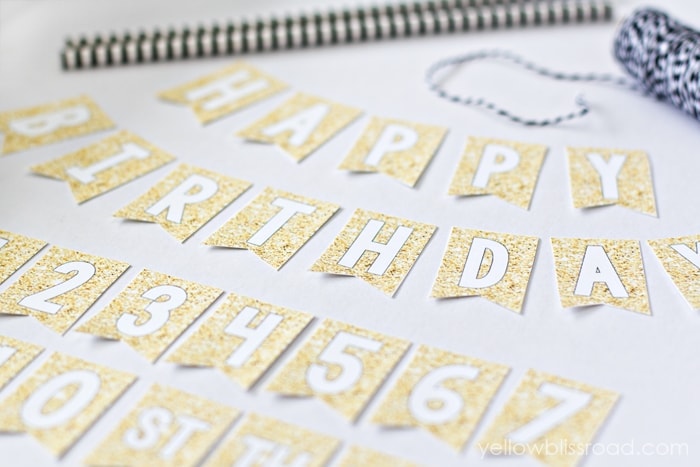 A couple of years ago I created a chalkboard version of the mini bunting. The chalkboard one actually includes the whole alphabet so you can use it for whatever you like.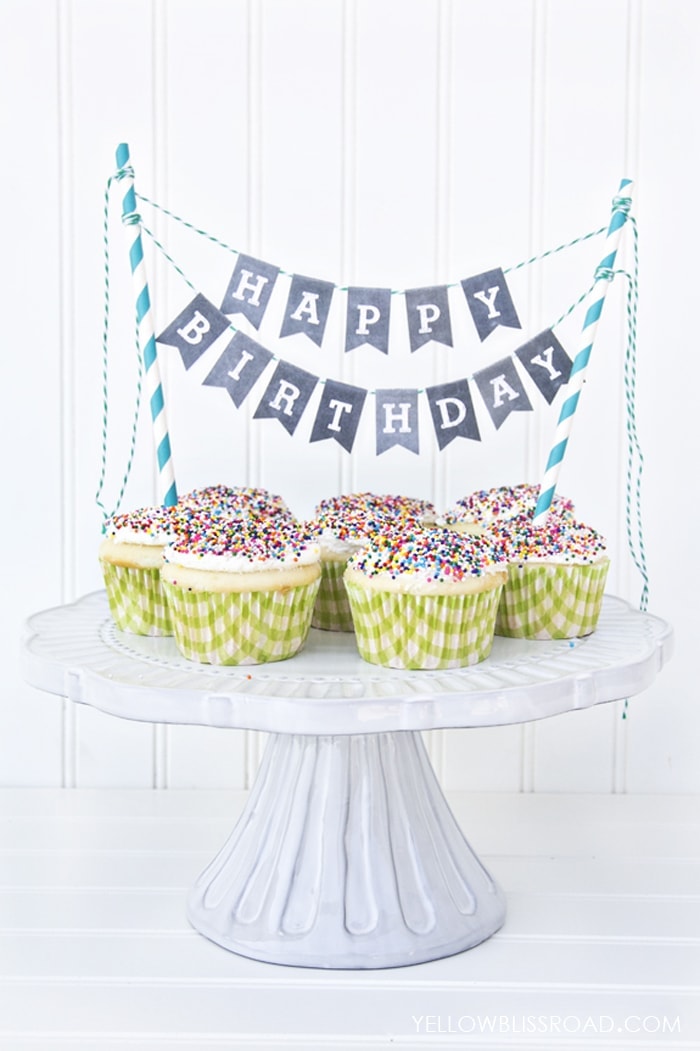 I always had intended to create another version in a variety of colors and finally I finished it. It'a available in TEN different colors and each set includes the words "Happy Birthday" as well as number 0-9 and number suffixes so you can personalize your mini bunting for the birthday person's age.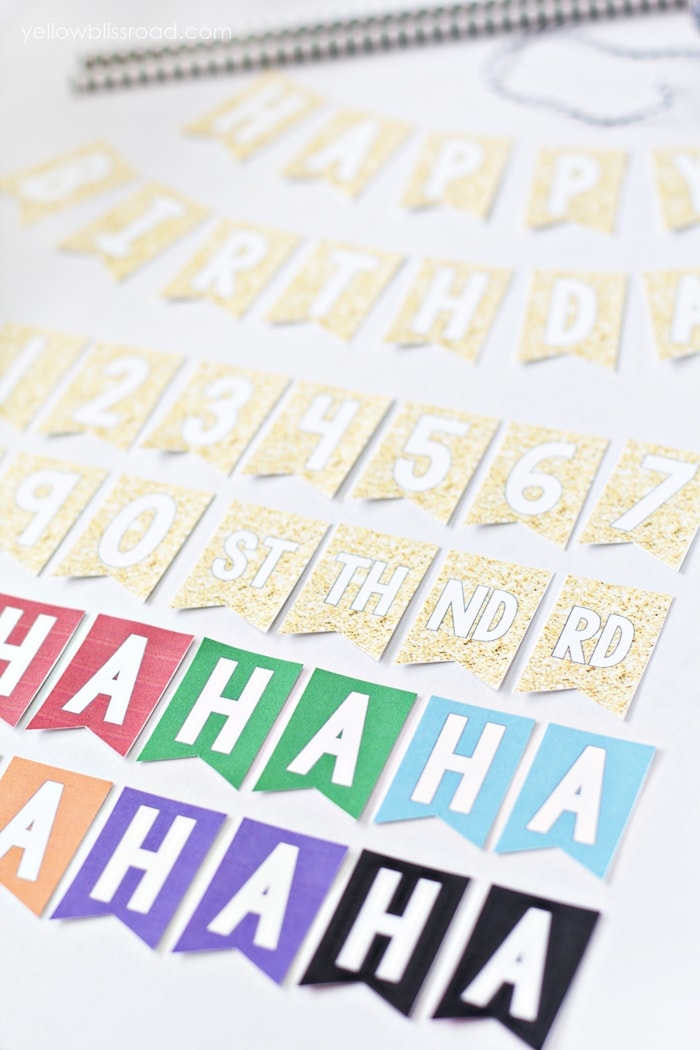 I've mentioned before that I'm not a fan of glitter. It's messy and my house is messy enough without adding to it with a glittery banner. Last year I discovered that I could get the sparkle I loved in printable form by creating a glitter look on a printable. You can grab the glitter version at Tatertots and Jello today.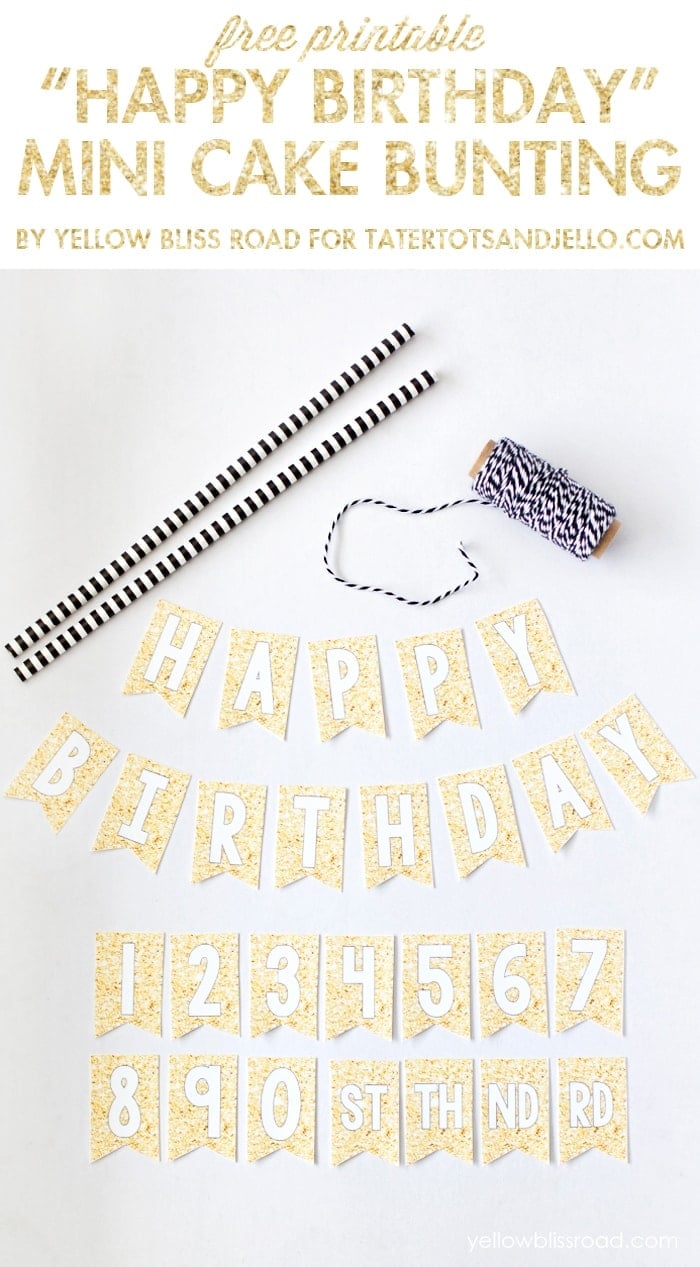 All you need to put your bunting together is some thin string, like baker's twine, and some paper straws or wooden skewers. Attach the bunting letters to the string in two lines, then attach the string to the straws or skewers. Be sure to test out the spacing so that the bunting will fit on your cake. You can glue or even tape the bunting to the string, or if you have a 1/16″ hole punch (affiliate link) you can punch each side and thread the twine through.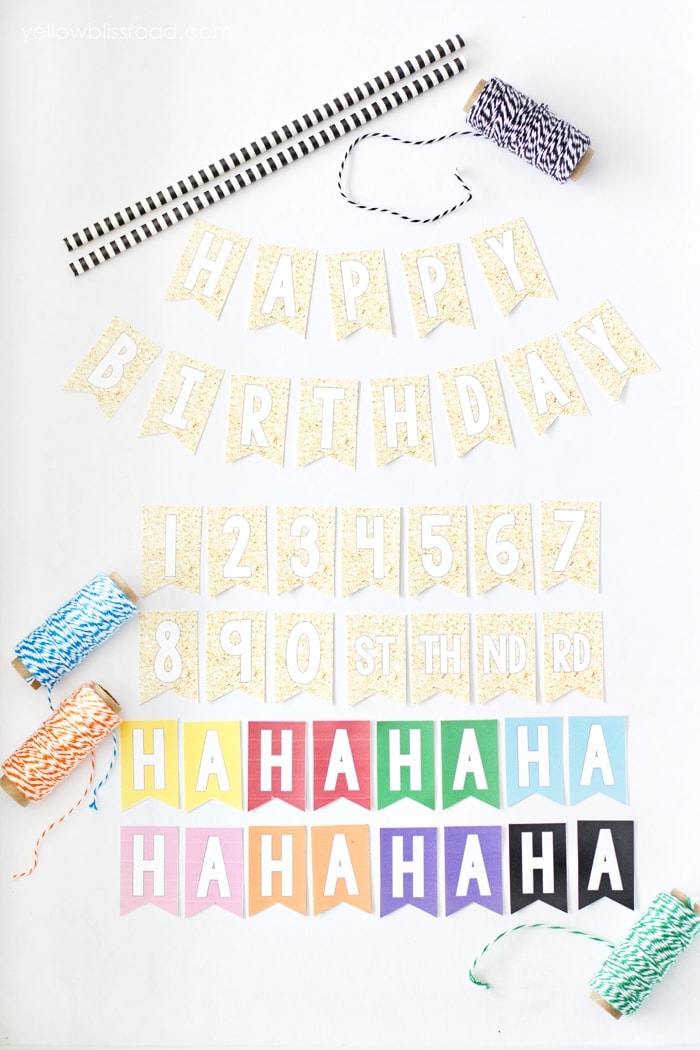 I think these are so fun and add such charm to any birthday party, whether it's for kids or grown-ups!
You can download the Mini-Buntings by clicking the links below:
Blue Mini Birthday Bunting (not shown)
Gold Glitter Mini Birthday Bunting
*Please note that all of my printable designs are for personal use only and are not to be redistributed or sold for profit.
For more free printables, be sure to check these out: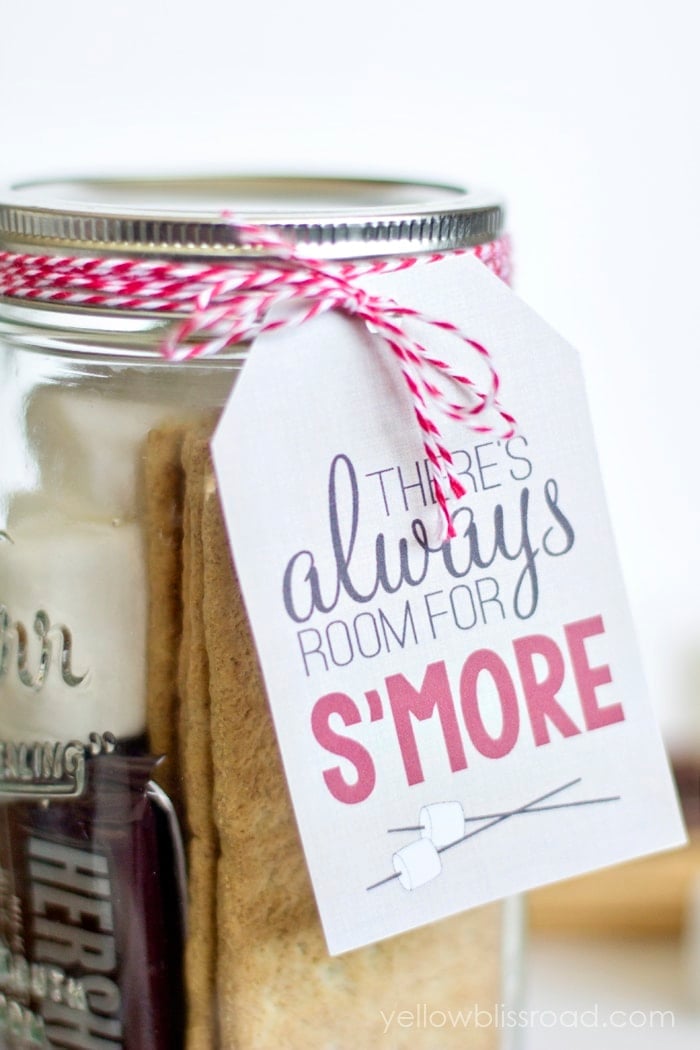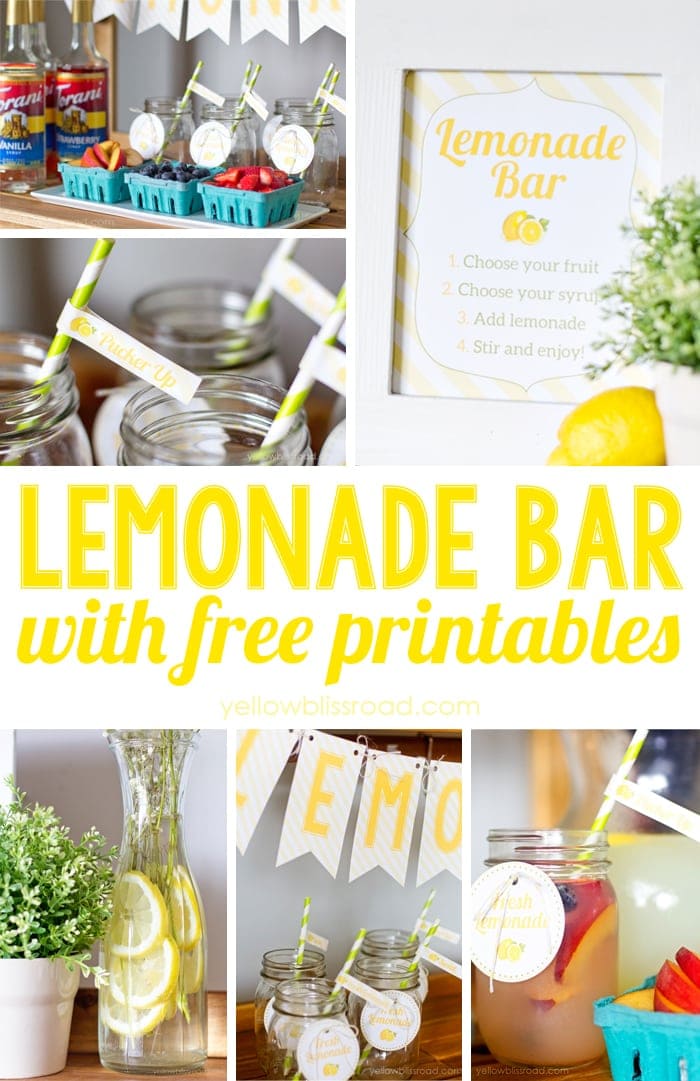 For more easy birthday ideas, check these out: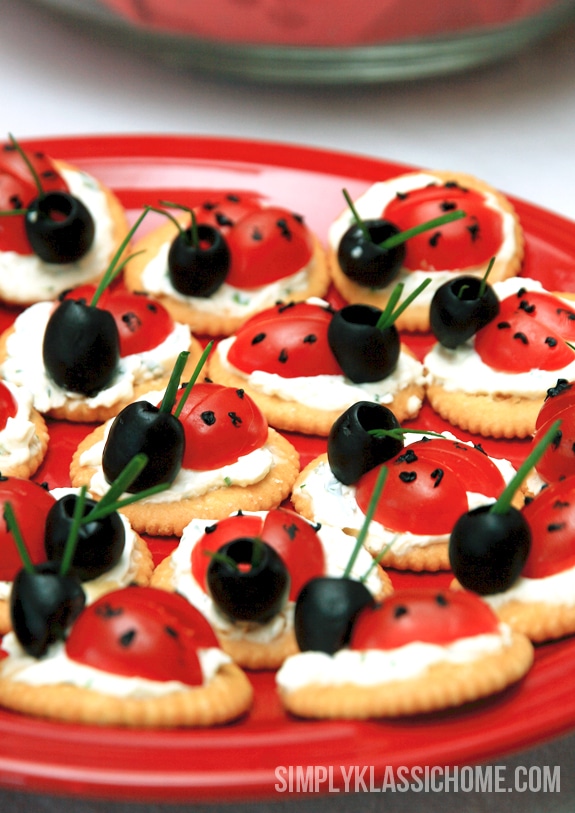 For all free printables on the site, go HERE.