Sending a personal note seems to be a lost art. Break out your pen and a stamp, print these free Thank You Note Cards and send one to a special person in your life today.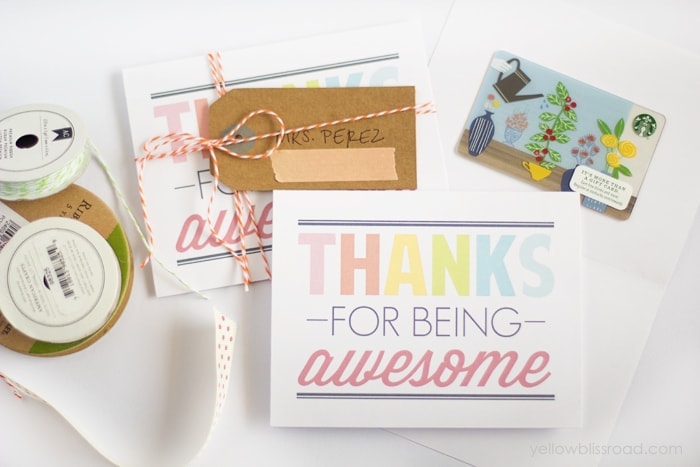 A couple of weeks ago, my kids started a new school. In the middle of April. It was a necessary thing, but it was difficult for all of us. We ended up at our local school which didn't have the best reputation but I must say I have been pleasantly surprised, and touched, but how much the teachers really do love their students and want them to succeed, my children included.
From the first day, and every day that followed my kids and me were welcomed with open arms. The principal checked in with us daily, and other teachers from other classes even asked how they were doing. It has been such a positive experience and makes the uneasiness in the beginning just fall away.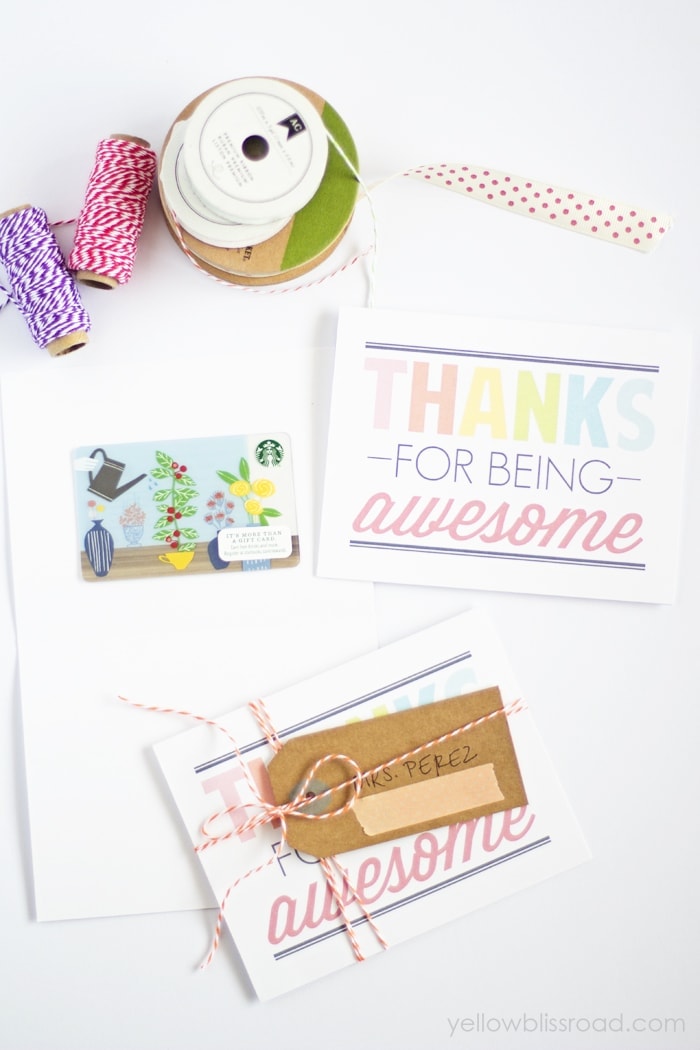 I was raised to be a thank you note writer, but I haven't actually been on the ball about it for about 7 ½ years (In case you're doing the math, that's right around the time my first child was born. Maybe you see the correlation). Anyway, I've always been big on showing appreciation in any way, and my kids learned the fine art of "please" and "thank you" at a very, very young age. Leaving school at the end of our first week, after quickly chatting with several members of the staff, I felt a great sense of gratitude and decided to act on it. Over that weekend I created these printable thank you notes. I also decided to add a little treat – just a small Starbucks gift card, enough to buy a nice Latte or a pastry. I wrote a personal note inside each card and on Monday we delivered them to the teachers and the principal.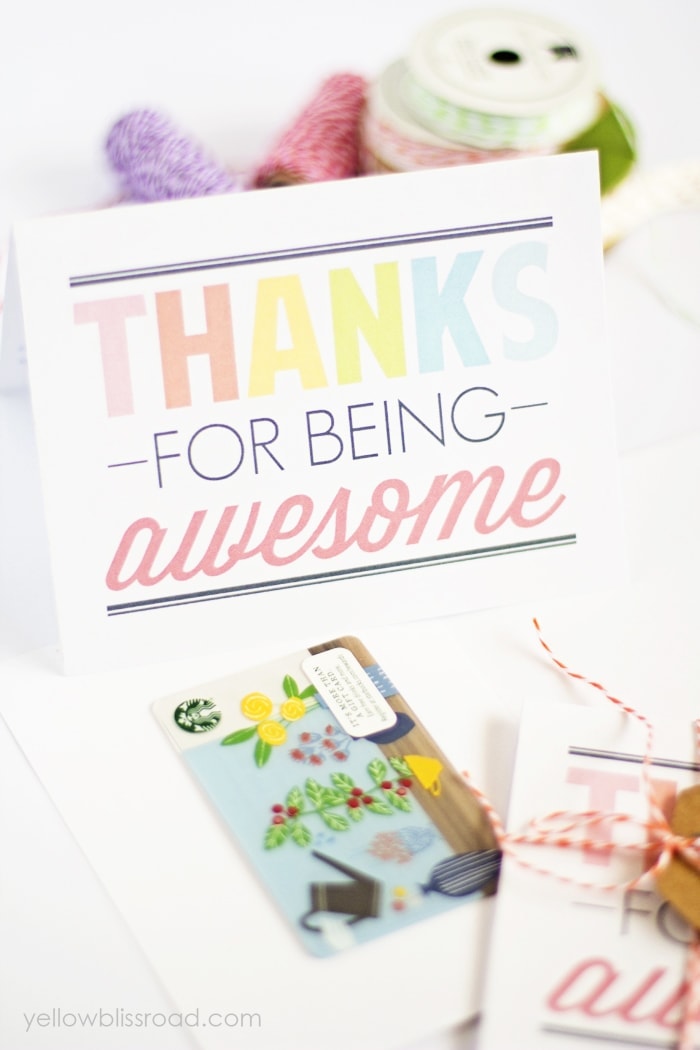 We made two of them cry so I'd call that a success.
If you'd like to download the printable cards to send your own notes, you can grab the download link below. I encourage you to send a personal, handwritten note to someone who's done something awesome for you.

Want some more Thank You Card ideas? Check out these from my friends.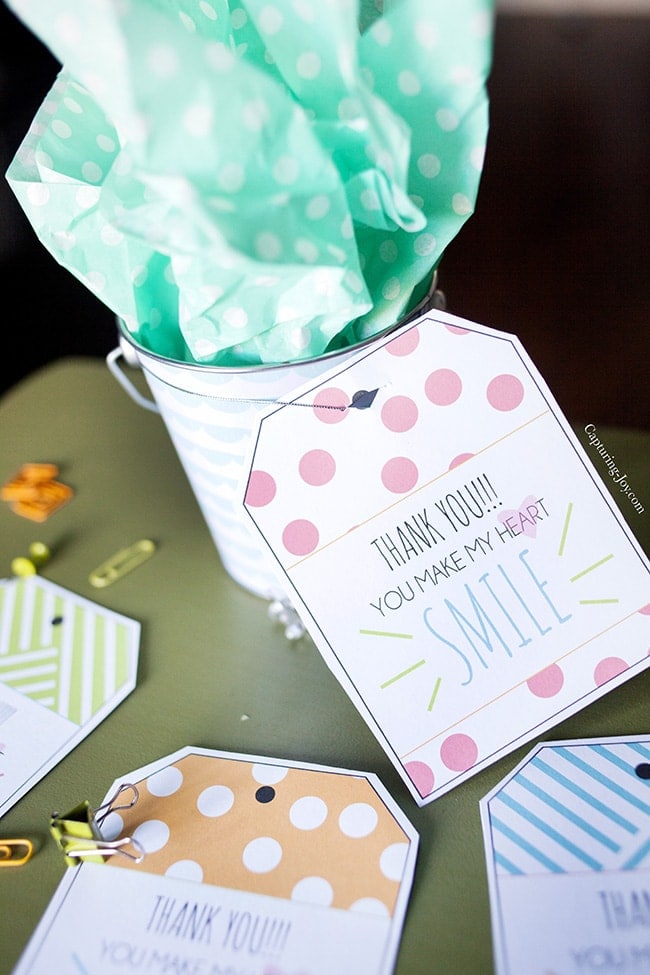 Thank You Gift Printable from Capturing Joy
For more free printables, go HERE.