I love gift baskets. I love taking the time to come up with creative ideas and inexpensive fillers to make up a beautiful basket that fits the personality of the recipient. Baskets for individuals are easy, but coming up with a creative idea for a couple can be a little trickier. So for this basket, I spent some time wandering around my favorite store (Target, or course) until I came up with a brilliant plan – a movie gift basket! But not just your typical popcorn and boxed candy, this needed to satisfy her AND him – so I added some yummy beef jerky and a movie for each!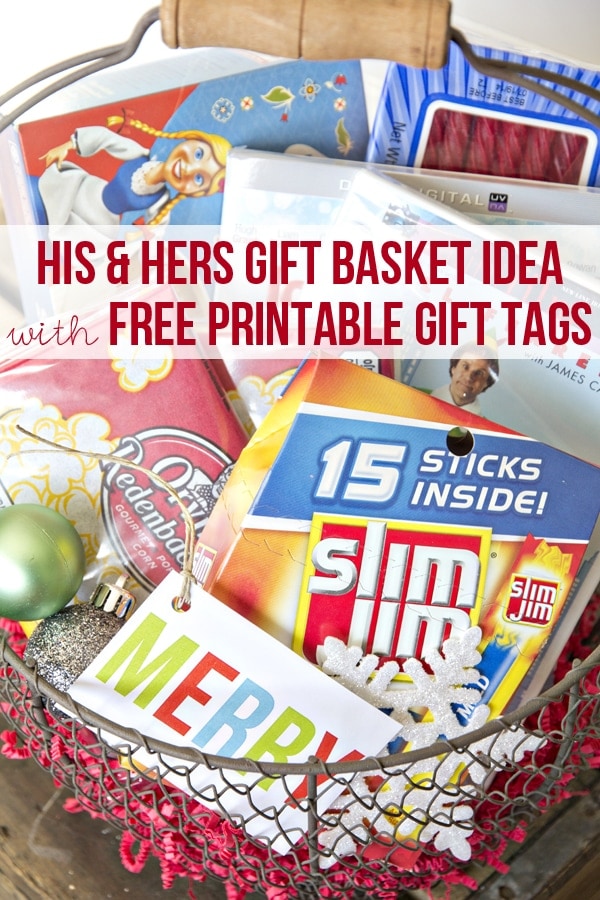 Here's a look at some of the supplies I picked up: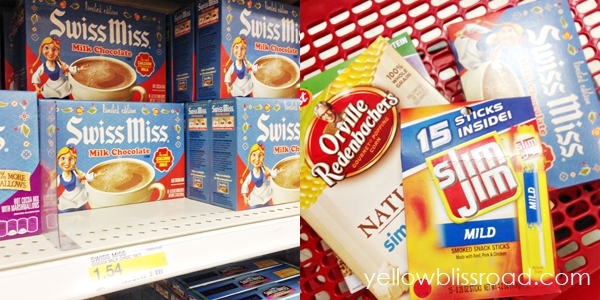 Can we just pause for a second and talk about Swiss Miss Hot Chocolate? It's my favorite. Kind of like how smiling is Buddy the Elf's favorite. When it comes to prepackaged hot chocolate, this one is the bomb and it's the only kind I will buy. And you have to use milk, not water. So. Good.
Ok, back to the basket.
Supplies needed to make this gift basket:
Swiss Miss Hot Cocoa
Orville Redenbacher's Microwave Popcorn
Slim Jim Meat Sticks
Sharable movie size box candy
Sappy Chick Flick for Her
Goofy Comedy or Action Movie for Him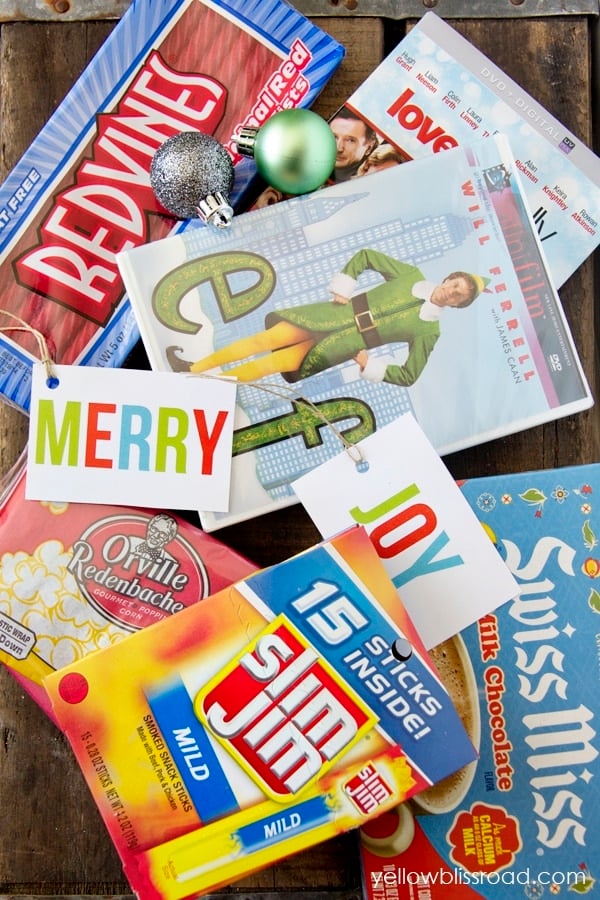 Buy a cute basket, or use one you already have to save a little money. Add some shredded paper as filler at the bottom of the basket, and place your items inside, larger things in the back. Add a couple of plastic ornaments and a cute tag (download these printable ones below), and you have a fabulous, colorful gift basket that satisfies them both!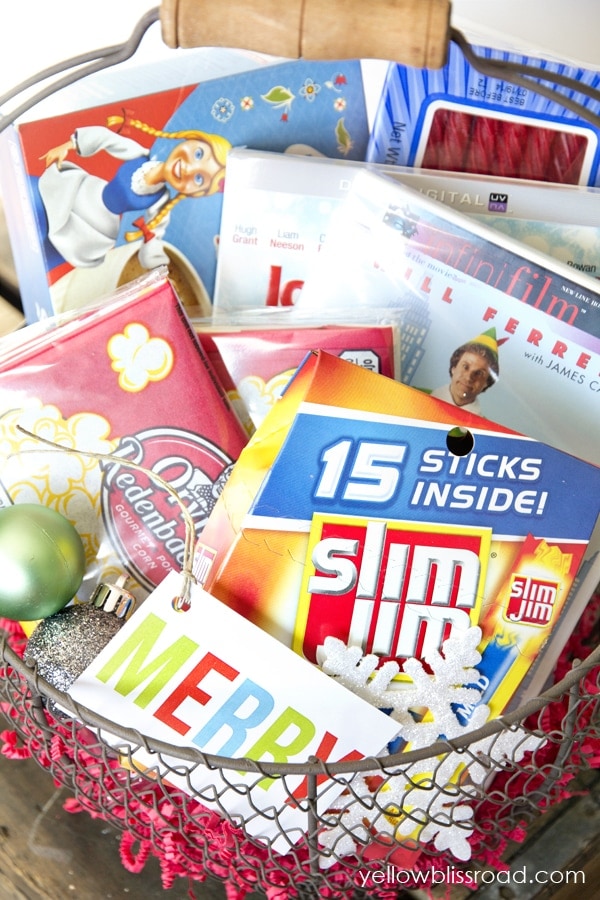 As promised, here are the cute and colorful printable tags that I used for this gift.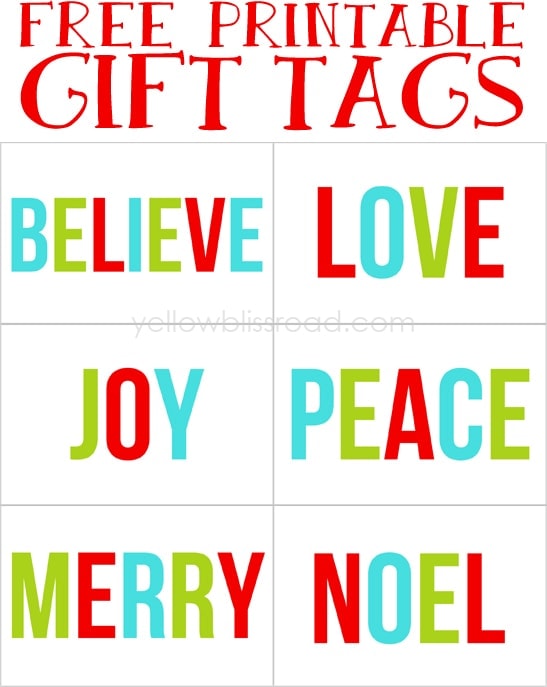 If you enjoyed this post, you may also like: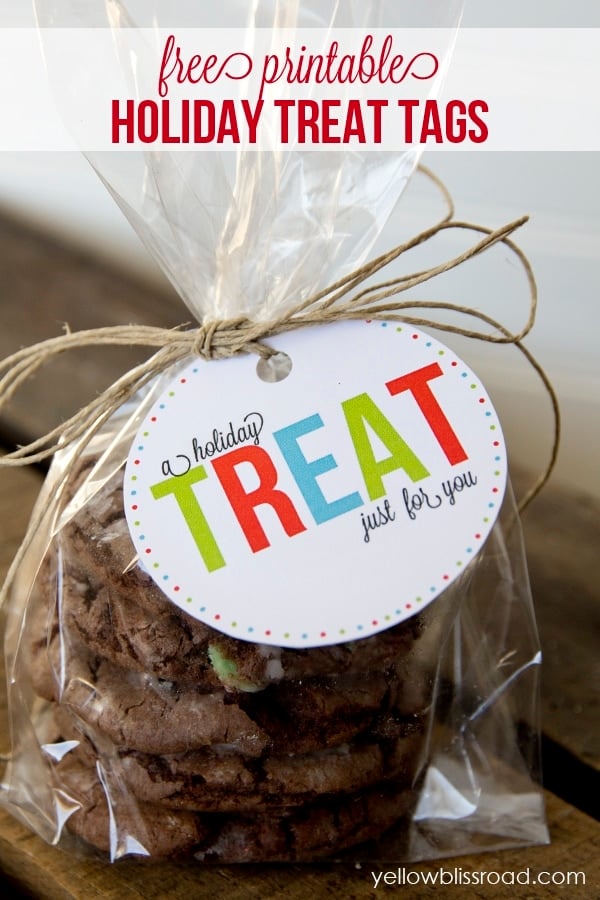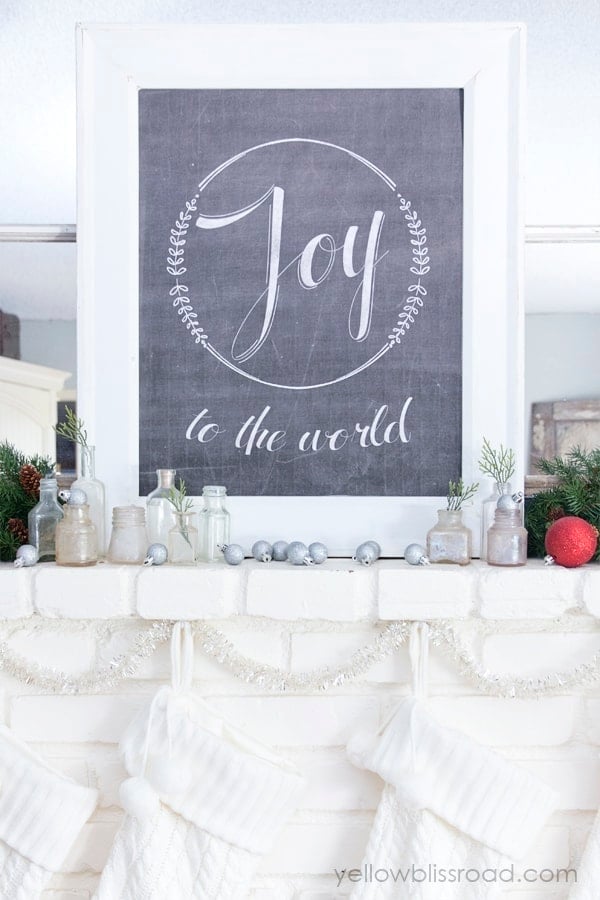 Joy to the World Free Chalkboard Printable