This Hot Chocolate Dip is the easiest and most festive dessert you'll have this season! With only three ingredients you'll whip this together in no time!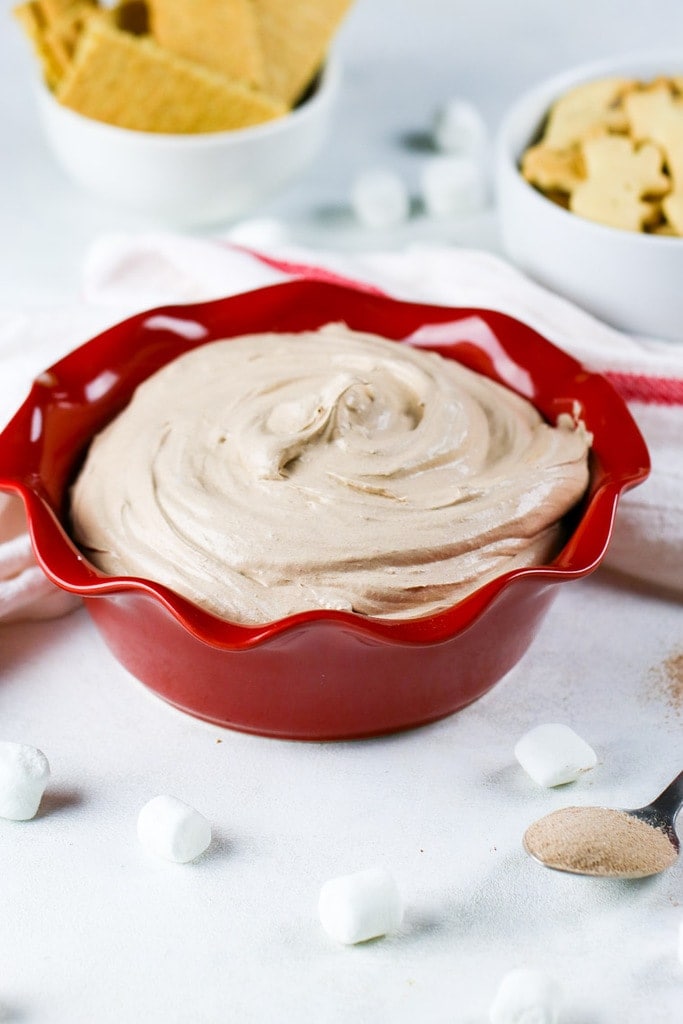 Hey all! Sam back from The Culinary Compass to bring you my final recipe of 2017! I can't believe this year has gone by so fast and it feels like it goes faster every year. I would love for this year to slow down to be able to enjoy more of this Hot Chocolate Dip!
It's festive and easy which are two of my favorite things this time of year. I know everyone has a ton of things on their mind so keeping things simple is a huge plus. Luckily, this only has 3 ingredients. You read that right. Three. What's even better is that it's a no bake dessert. It can be thrown together in under 10 minutes! As long as your Cool Whip has thawed, this takes no time at all!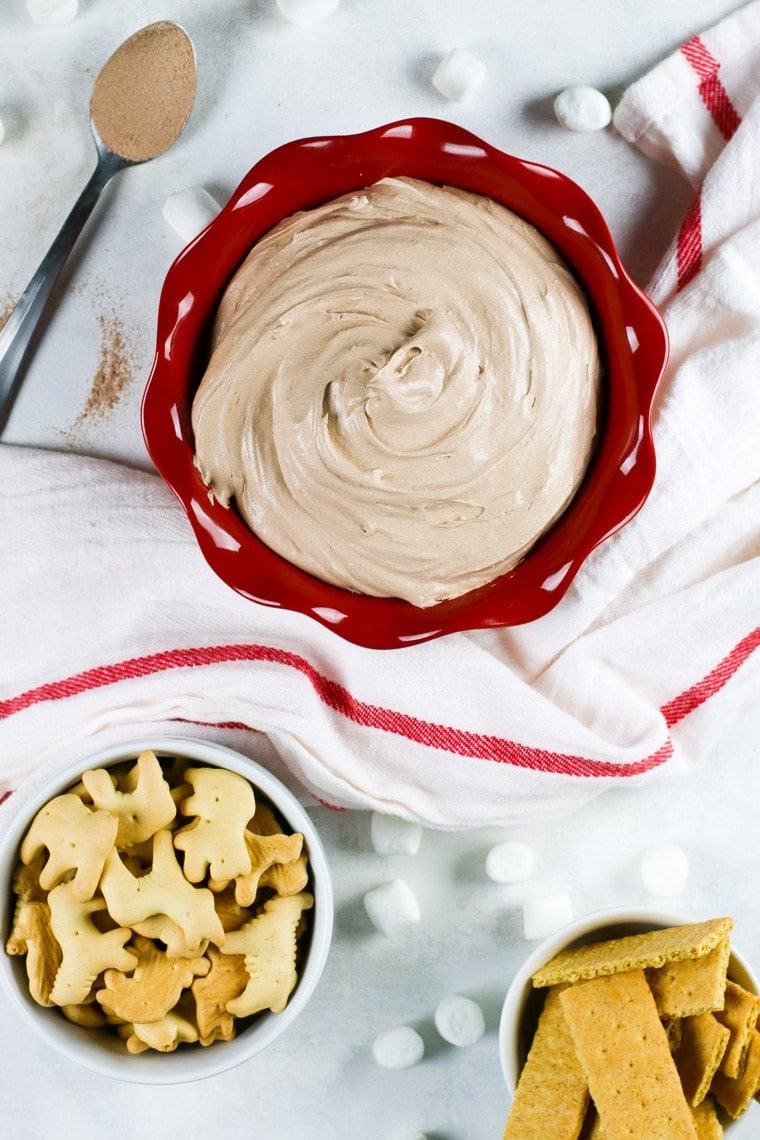 I'm not sure about you, but when I think of hot chocolate, I think of creamy hot cocoa with lots of mini marshmallows on top. This dip combines all of those things in one bite. The Cool Whip and marshmallow fluff combine into this lighter than air dip and adding hot cocoa mix makes it that much more like taking a bite of a perfect hot chocolate.
To make it even more festive for the holidays, you could sprinkle in crushed up colored M&Ms or crushed candy canes to give it a different flavor. I'm partial to keeping it easy and classic, but it could be fun to make a hot chocolate dip bar!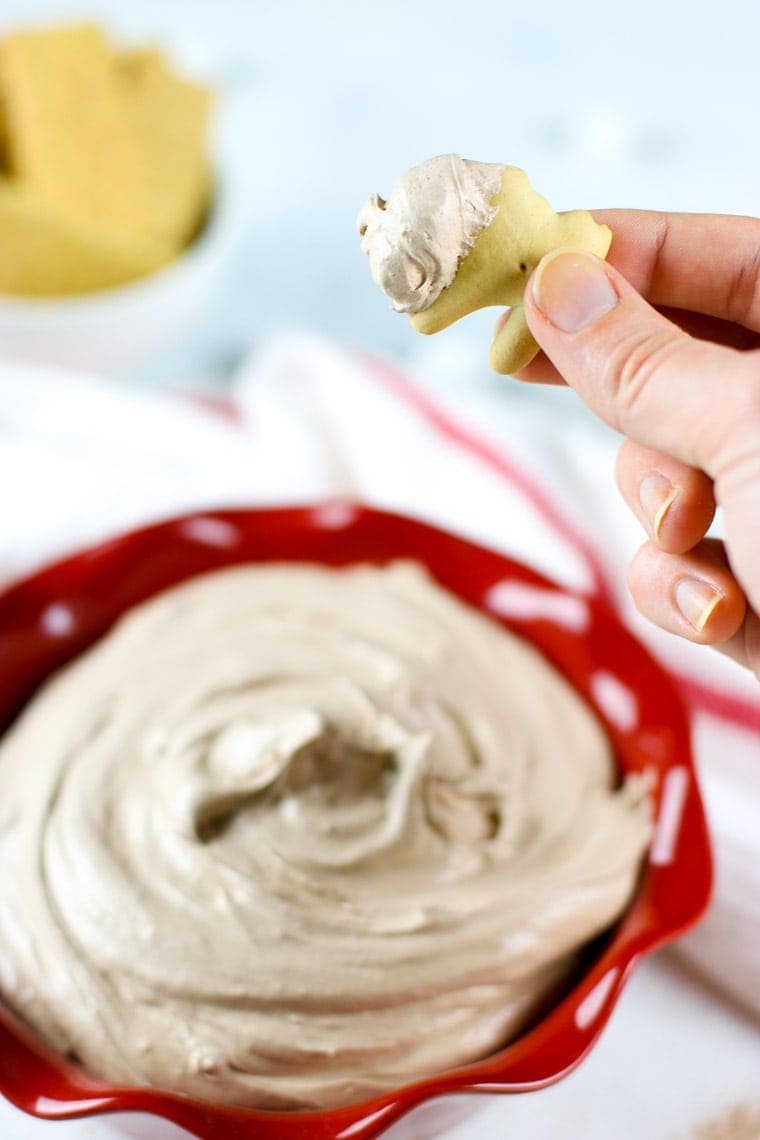 I really can't say enough good things about this dip. After I made it for the first time, my family decided that dessert for dinner might be in order.
How to make Hot Chocolate Dip:
Start by combining defrosted Cool Whip and some Marshmallow Fluff.
To keep it easy, I usually buy the individual packets of hot chocolate which range from about .85 oz to 1.25 oz. I used three .85 oz packets for the recipe which was about 1/3 cup of hot chocolate mix if you have a larger container of it. I think this amount gives it enough chocolate flavor without losing the marshmallow or whipped cream flavors!
Pour the dip into a small bowl and serve with cookies, graham crackers, or even animal crackers.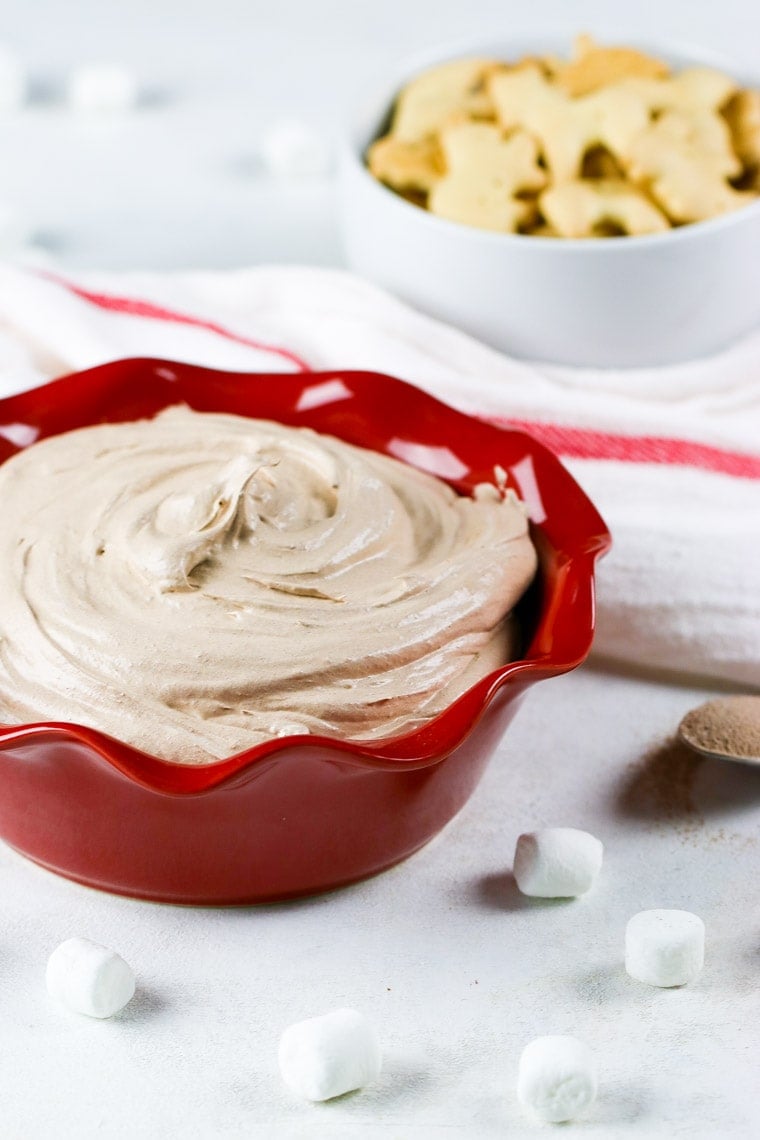 If you're looking for more holiday desserts, check out these Classic Peanut Butter Cookies or My Mom's M&M Cookie recipe!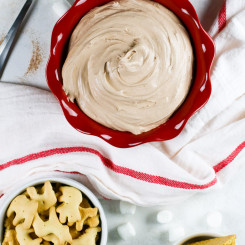 Hot Chocolate Dip
This Hot Chocolate Dip is the easiest and most festive dessert you'll have this season!
Print
Pin
Rate
Prep Time: 5 minutes
Total Time: 5 minutes
Servings: 4 cups
Ingredients
7.5 oz marshmallow fluff
8 oz Cool Whip thawed
1/3 cup hot chocolate mix
Animal crackers or graham crackers to serve
Instructions
Using a hand mixer in a large bowl, blend together the marshmallow fluff, cool whip, and hot chocolate dip until creamy. Serve with animal or graham crackers!
Here's another delicious dessert dip that we love: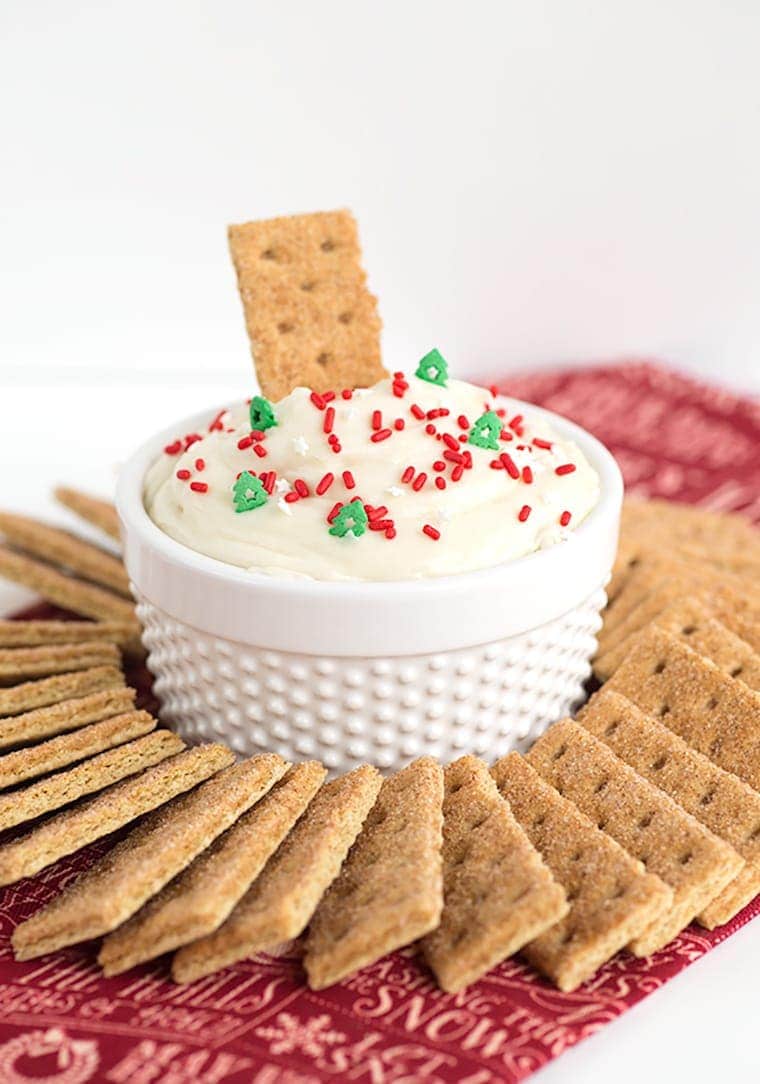 And here are a few more of our favorite dessert dips: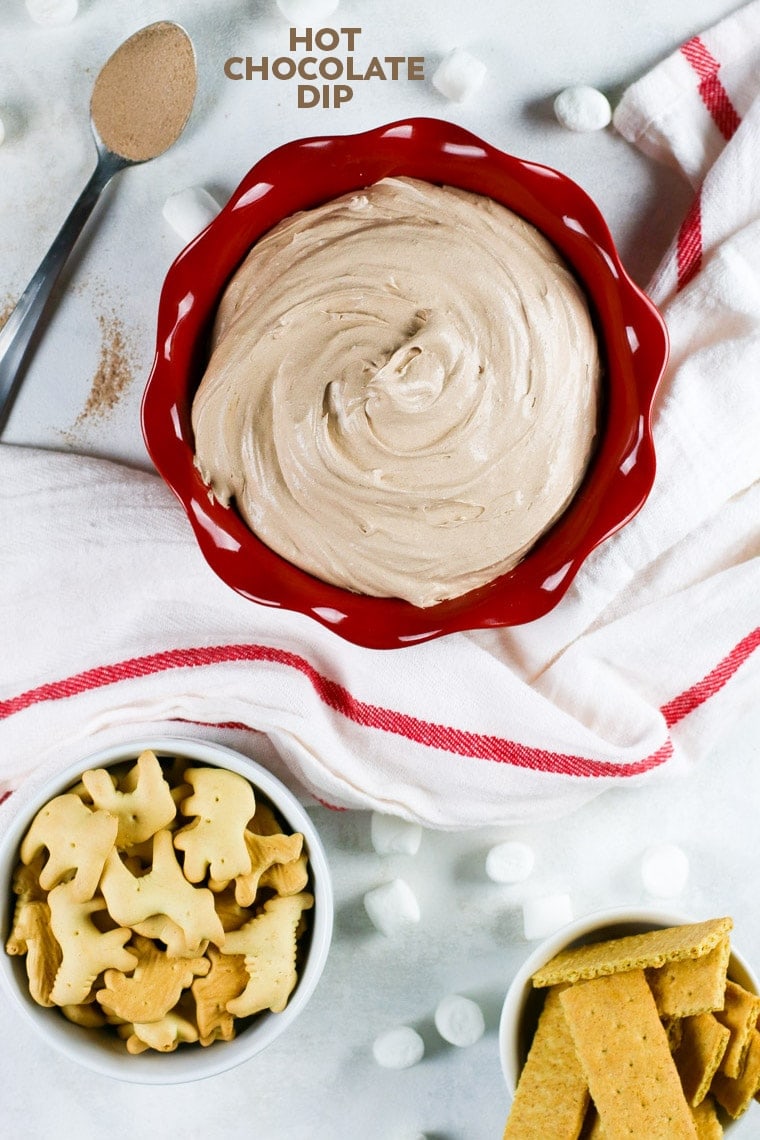 Sam is the blogger behind The Culinary Compass where she loves to try new dishes and ingredients from around the world. She hopes to bring experiences of new cultures to her readers without having to leave their home!