The classic Mexican layered bean dip gets kicked up a notch with a couple extra added secret ingredients! It's the perfect addition to your game day snack table.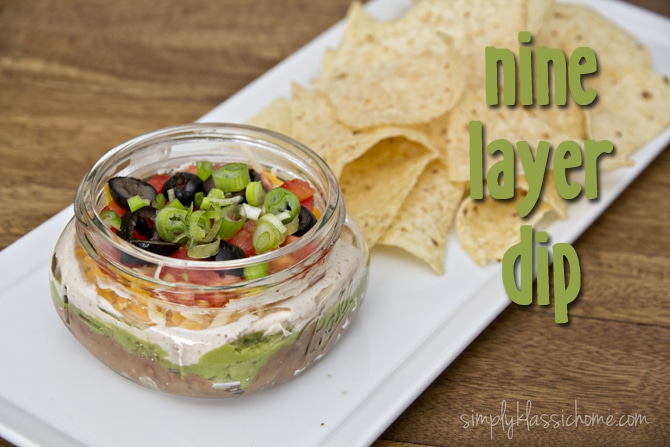 I'm not big on football. But since I love food, and I'm pretty sure you do too, I'm here to share one of my favorite go-to dip recipes!
I'm sure you've all heard of the basic Seven Layer Dip, right? It's a standard party dip, but my recipe kicks it into high gear with a secret ingredient. I've been using it for years, but can't remember where it originally came from.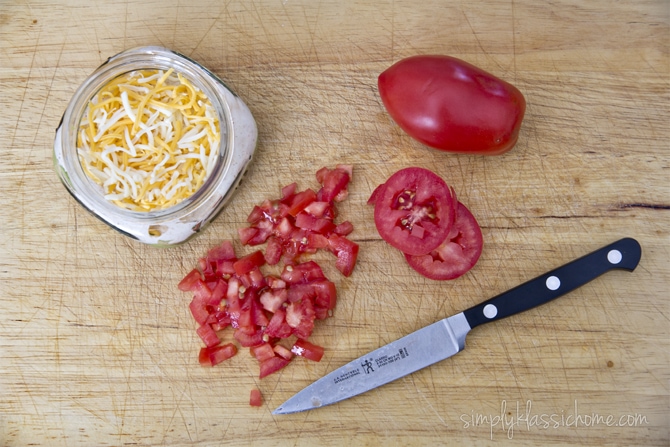 So that secret ingredient…it's BACON! Because bacon makes everything better. Bacon is cooked until crispy on the stovetop, then most of the grease is poured off with just a tablespoon or so left in the pan to mix with the beans. The bacon is mixed in there too. This special addition gives such a fantastic smokey flavor to your dip – your guests won't know what hit them!
The dip is pretty thick, so it's best served with hearty tortilla chips to avoid breakage.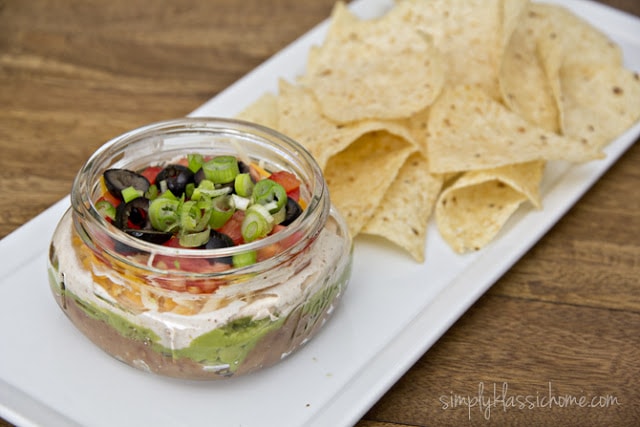 If you would prefer the one pan method, just layer all of the ingredients as listed in a square casserole or round pie plate.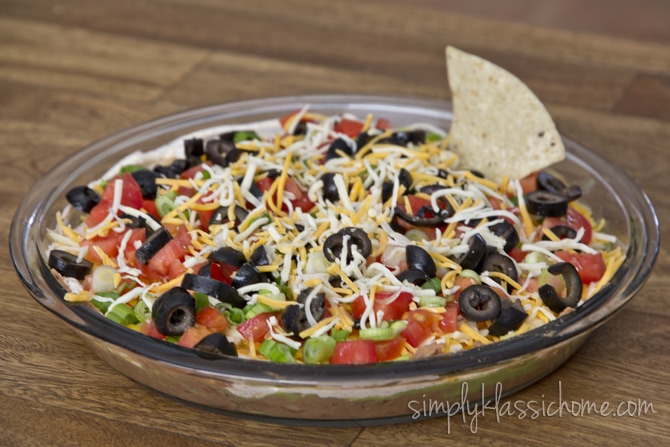 Fore more delicious appetizers, try these: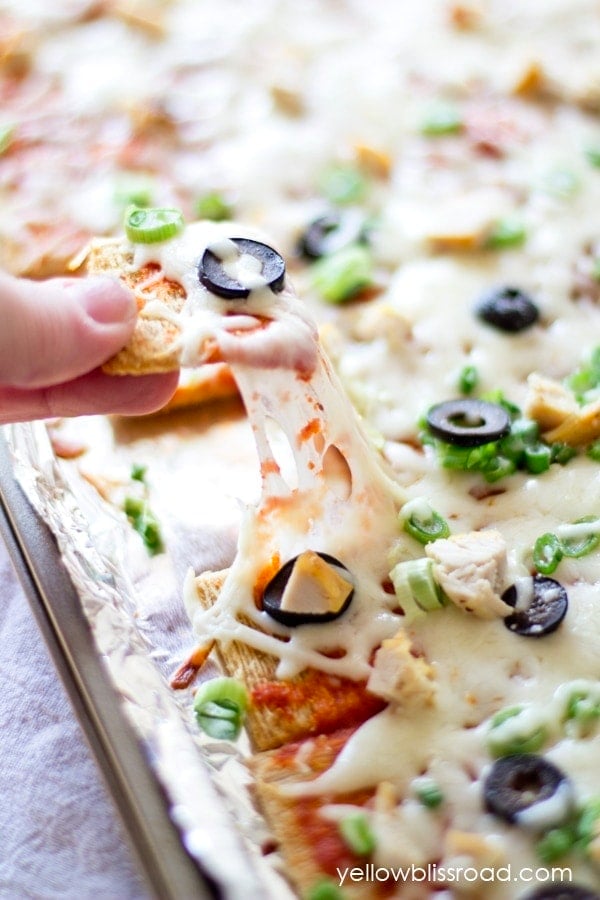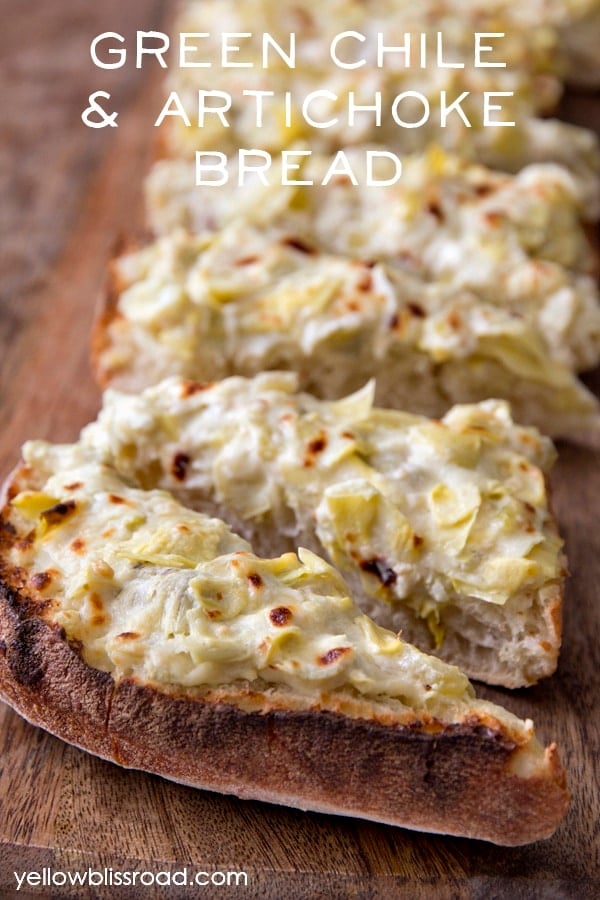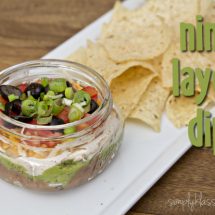 Ingredients
Nine Layer Dip
1-14 oz can refried beans
6 slices bacon
1 cup of guacamole
8 oz sour cream
2 tsp taco seasoning
1 cup shredded Mexican cheese
2 Roma tomatoes  diced
2 tbsp sliced olives
3 green onion  diced (with chives)
Instructions
Fry bacon until crispy and dice. Drain most of the fat out of the pan, leaving a couple tablespoons behind. (This past is completely optional, but really adds to the flavor). Add the beans and stir frequently until everything is mixed thoroughly.

Mix sour cream and taco seasoning and set aside.

Build your dip, layer by layer, in a large casserole dish or pie plate, or in individual clear jars or plastic cups.

Layer dip in this order - beans, guacamole, sour cream, cheese, diced tomatoes, olives, and green onions.

Serve with crisp tortilla chips. (thicker or "scoop" chips work best for less breakage.