Over Christmas break, I had lots of time to work on some fun and tasty snacks since my kids obviously don't want the same old turkey sandwiches every day. One day we tried a new snack idea for lunch – Triscuit Pizza! It was the best thing to happen to lunch in a long time!
This is one of those slap yourself on the head and wonder why you never tried it before kind of things. It takes about five minutes to make and ten minutes to bake. And you have a quick, healthy, semi-homemade lunch!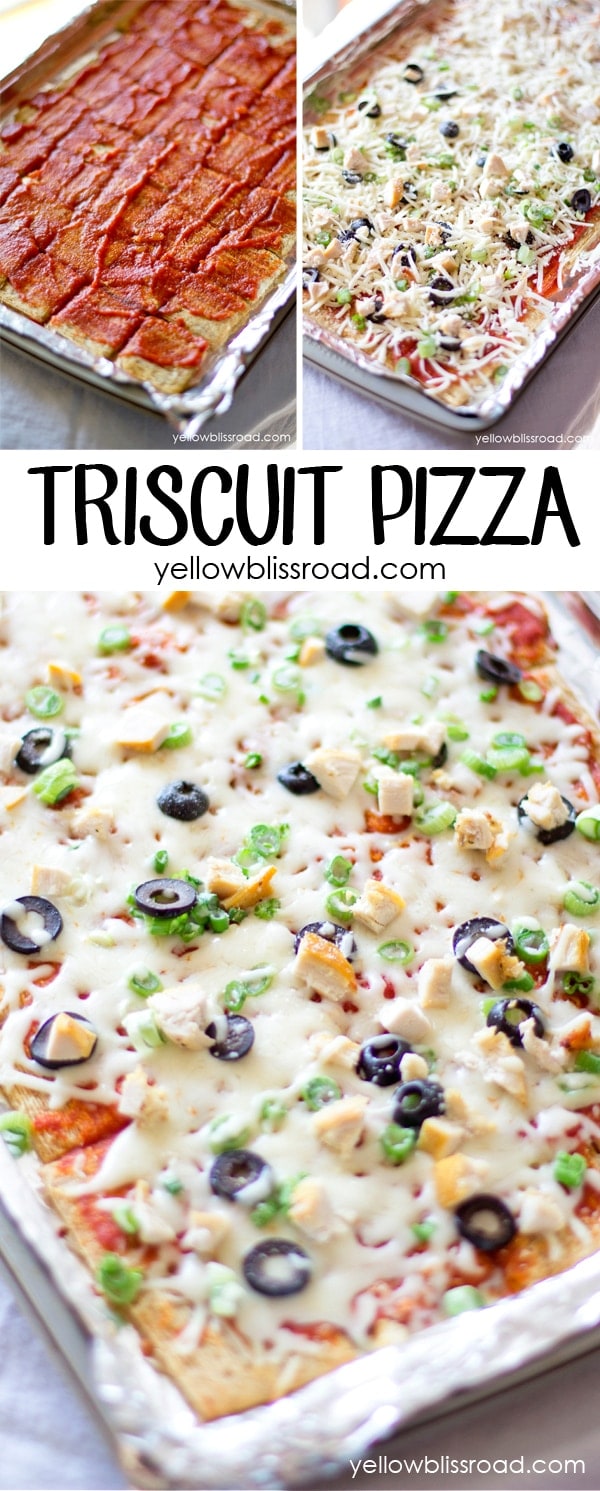 First you take some foil and cover a cookie sheet with it to keep the cheese from sticking. I love anything with easy clean up! Then lay out the crackers, placing them side by side. to form a rectangle. Next you pour a little pizza sauce or spaghetti sauce right over the top of the Triscuits, and spread that over the crackers with a spoon.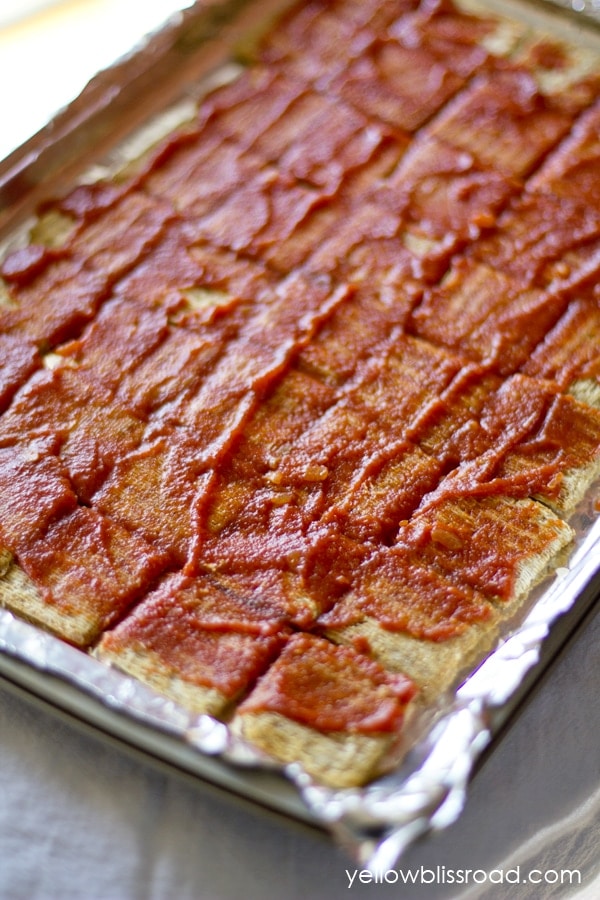 Sprinkle with cheese – Mozzarella, Cheddar, Jack or Parmesan, or a combination of them, works really well.
Finally it's time to add your favorite toppings. We chose chicken, black olives and green onions, because that's what we had on hand. But you could add pepperoni or sausage, pineapple, green peppers, tomatoes, mushrooms. The possibilities are (almost) endless!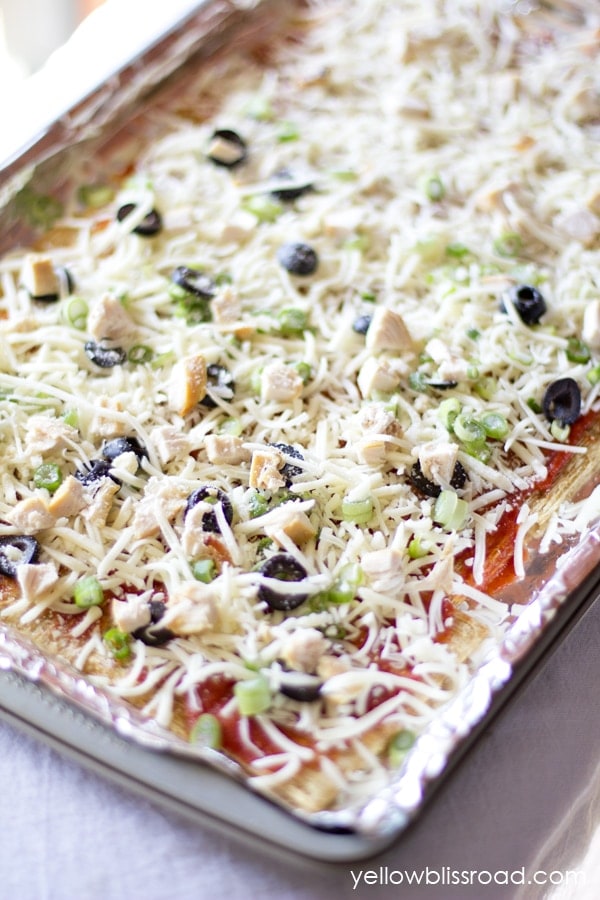 Notice the toppings don't cover the whole pizza? My daughter refuses to eat anything but cheese!
Put the cookie sheet in a 350 degree oven and bake for about 10 minutes or until the cheese is nice and melty. Serve immediately.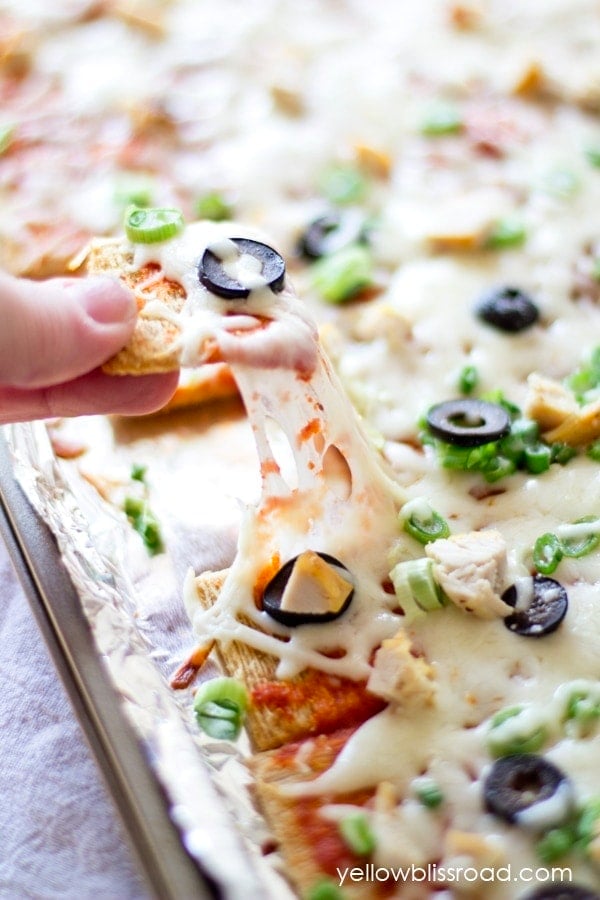 Now, you could easily make this by spreading sauce and cheese on individual crackers and heating in the microwave. Personally I prefer the oven method because it toasts the crackers nicely and it's much easier to prepare.
It's a healthy alternative to traditional pizza, because Triscuits are made from whole grains and they have lots of yummy flavors. The Garlic flavored is favorite! (And no, this is not a sponsored post – I just happen to love Triscuits!)
What would you put on top of your Triscuit Pizza?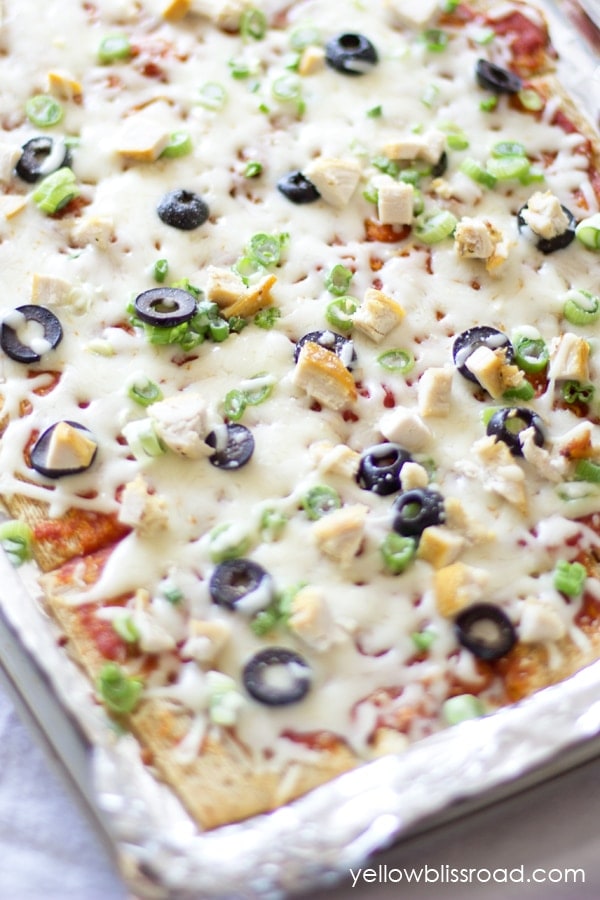 If you've made this recipe, please come back and leave us a star rating or a comment below. Or, tag us on social media @yellowblissroad or #yellowblissroad for a chance to be featured.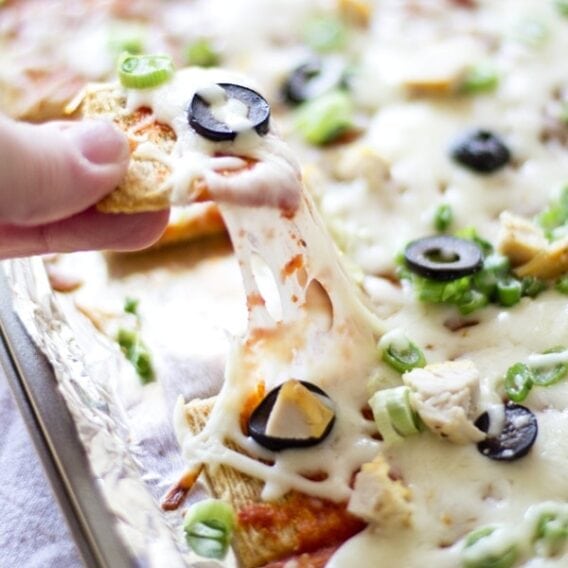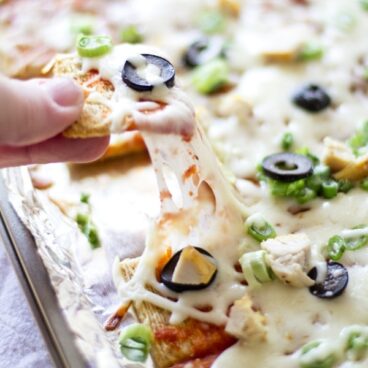 Triscuit Pizza
Ingredients
40

Triscuit crackers

Pizza or Spaghetti Sauce

Shredded Mozzarella Cheese

Your favorite pizza toppings
Instructions
Cover a cookie sheet with foil (about 12" x 17").

Line the cookie sheet with Triscuit crackers. You can fill it up or use just as many as you need.

Spread sauce over the crackers, using as much or as little as you like.

Top with shredded Mozzarella and pizza toppings.

Bake in a preheated 350 degree oven for about 10 minutes, or until cheese is melted.

Serve immediately.
Notes
The amounts shown in the recipe are approximate. Use as much or as little as you like.
Here are a few more appetizers you might like: