S'Mores are pretty much the epitome of summer, and this amazingly addictive, ooey gooey S'Mores Dip will definitely be your next favorite take on this classic summer treat.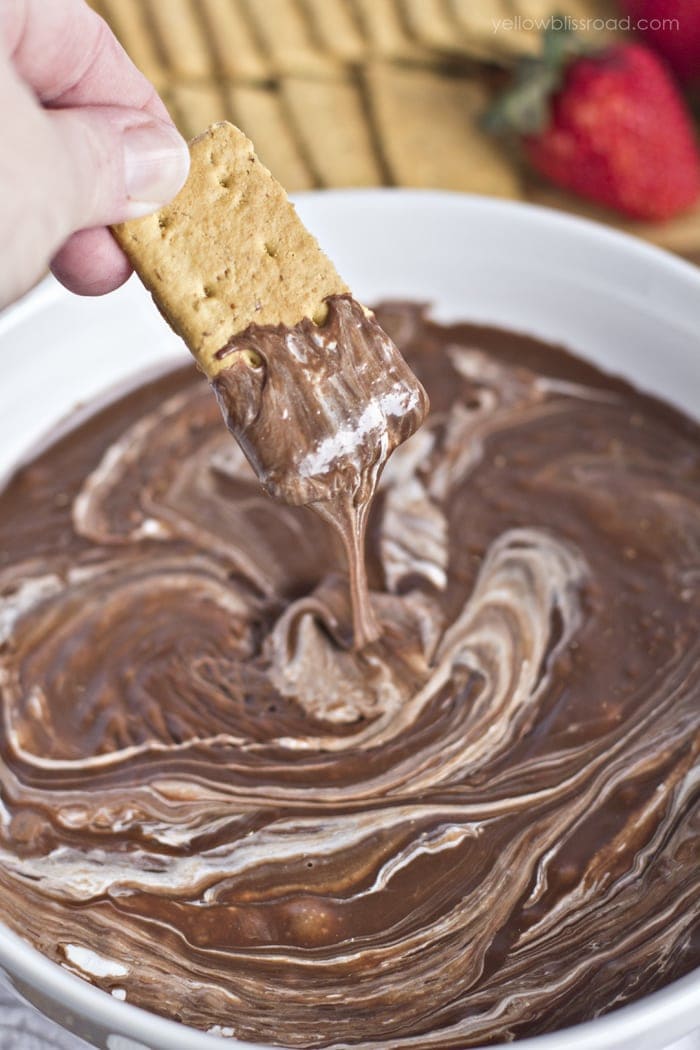 I know what you're thinking. S'Mores? As a dip?? Mind. Blown. It's chocolatey, it's marshmallowy, and it's so addictive that your seven year old might not be able to help himself from scooping it up with his fingers at 7 am.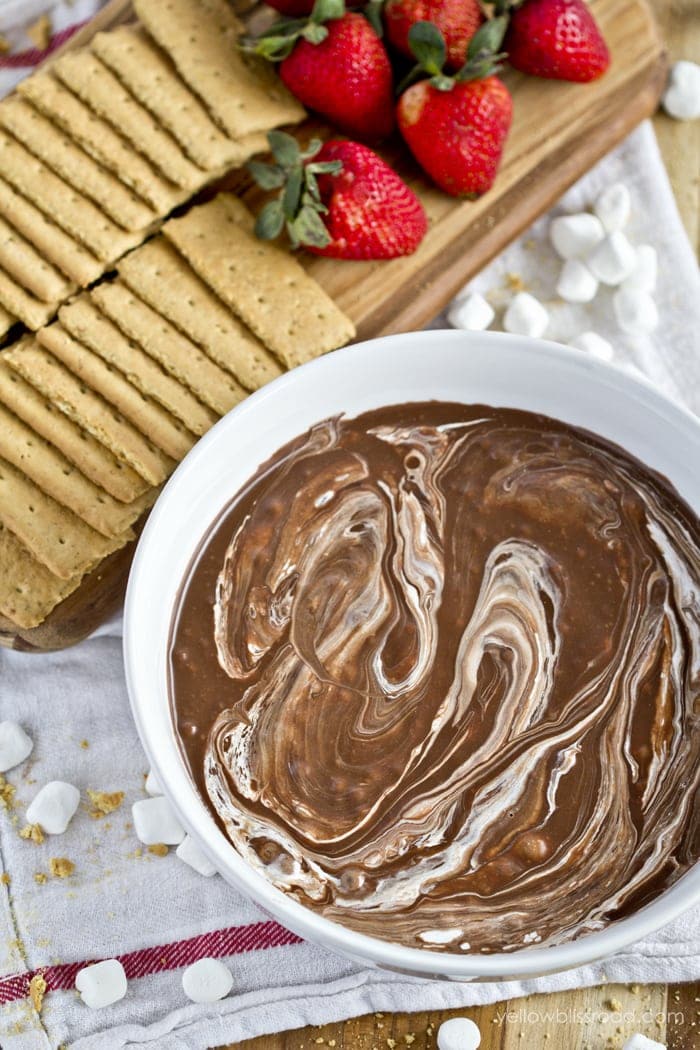 Satisfying your S'Mores Tooth (yes that's totally a thing) really doesn't get much simpler than this easy, three ingredient S'Mores Dip. It's perfect for dipping graham crackers or cookies, or fresh fruit like strawberries or apples.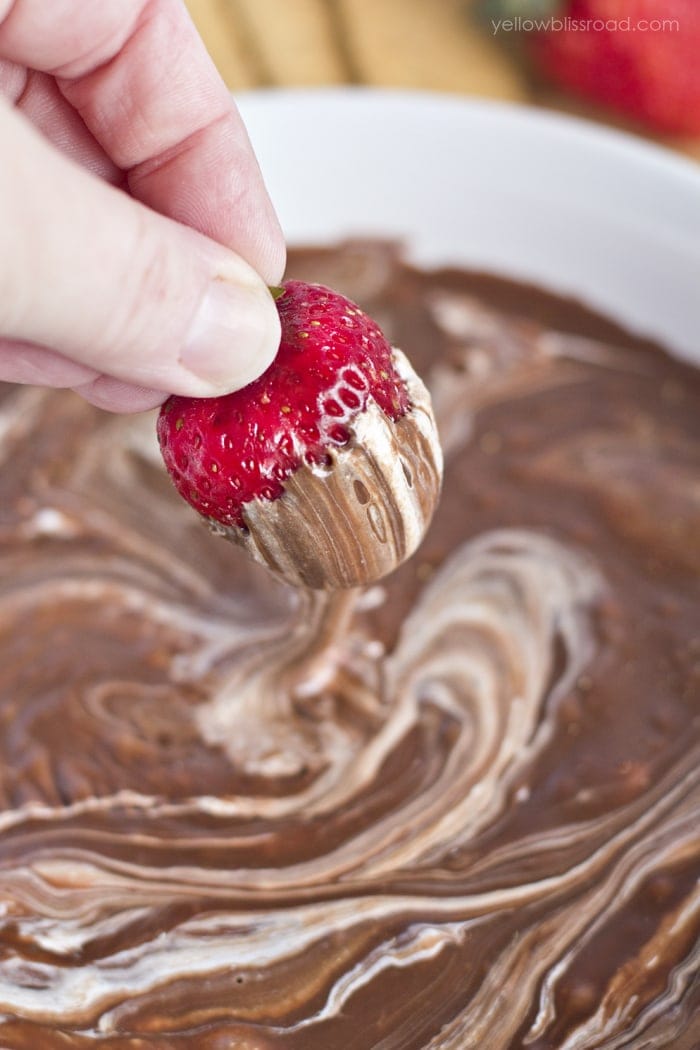 I've seen other S'Mores Dip recipes that call for melting chocolate chips, but I wanted to be able to skip that step. This recipe will bring this dip together in under five minutes and with just three ingredients – Hershey's Chocolate Spread, Marshmallow Fluff and Sweetened Condensed Milk. Just mix the ingredients together in a bowl and serve. BOOM.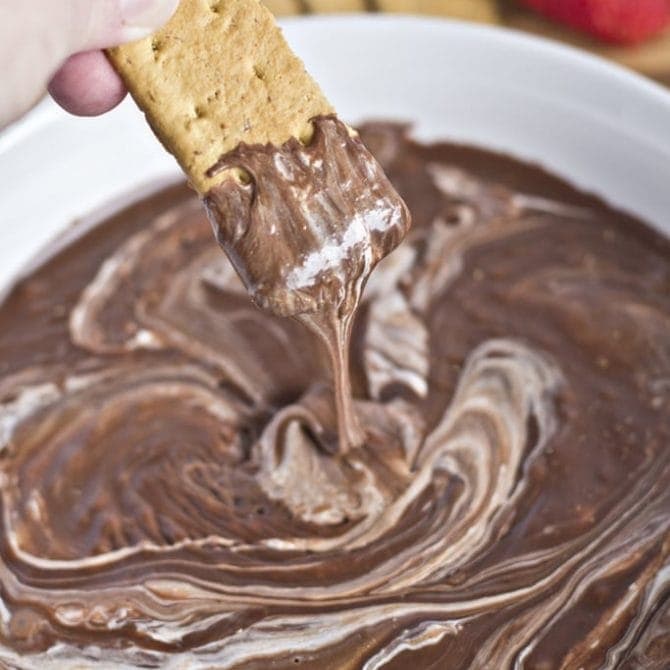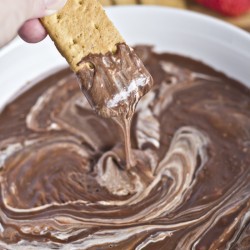 S'Mores Dip
Ingredients
1-13 oz. jar Hershey Chocolate Spread
1-7 oz. jar Marshmallow Fluff divided
1-14 oz. can Sweetened Condensed Milk
Instructions
Combine ingredients (except a couple tablespoons of marshmallow fluff) together in a bowl. Take the remaining fluff and swirl it gently over the top of the dip for a beautiful swirly effect (this step isn't necessary, but it serve as a very pretty finish). Serve with graham crackers, cookies, or fresh fruit.
Looking for more S'Mores? Try these: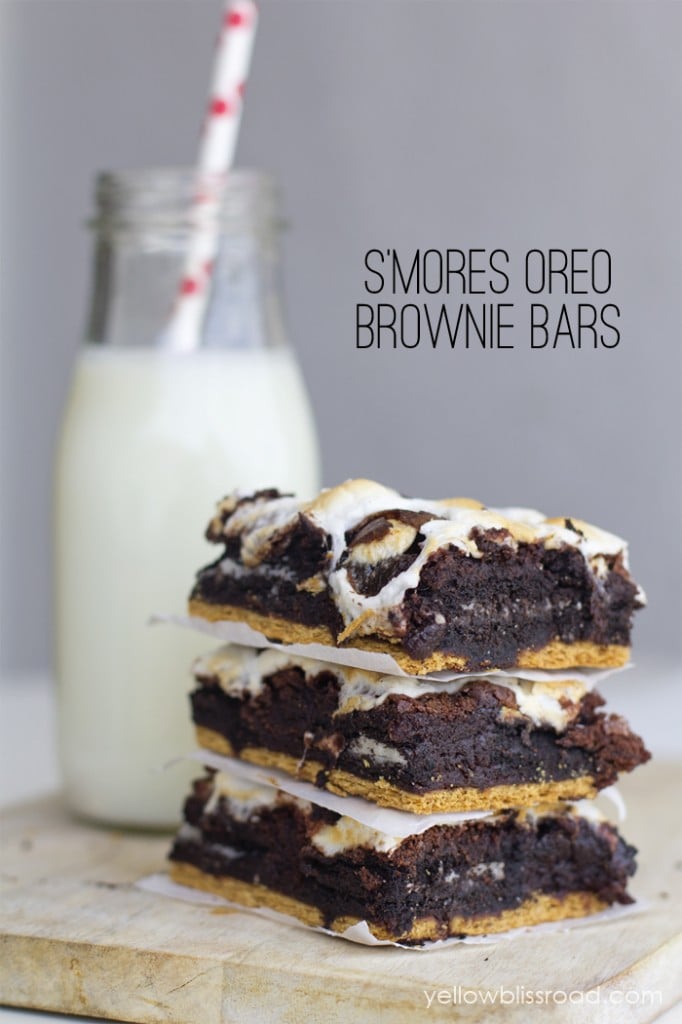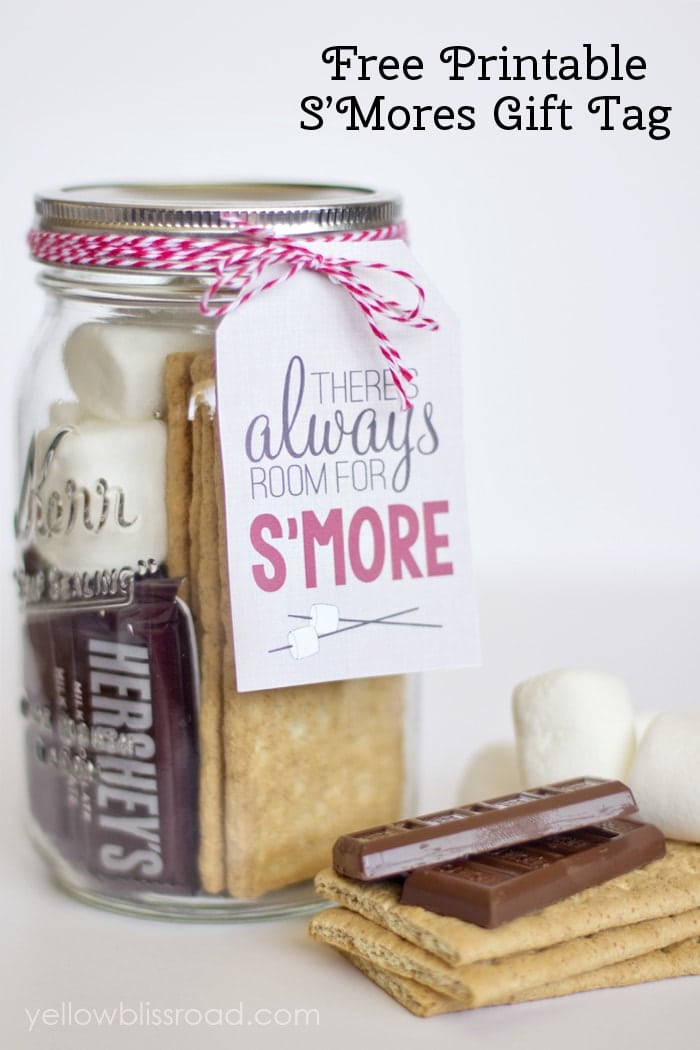 S'Mores Free Printable Gift Tag
For more  summer inspired desserts, try these: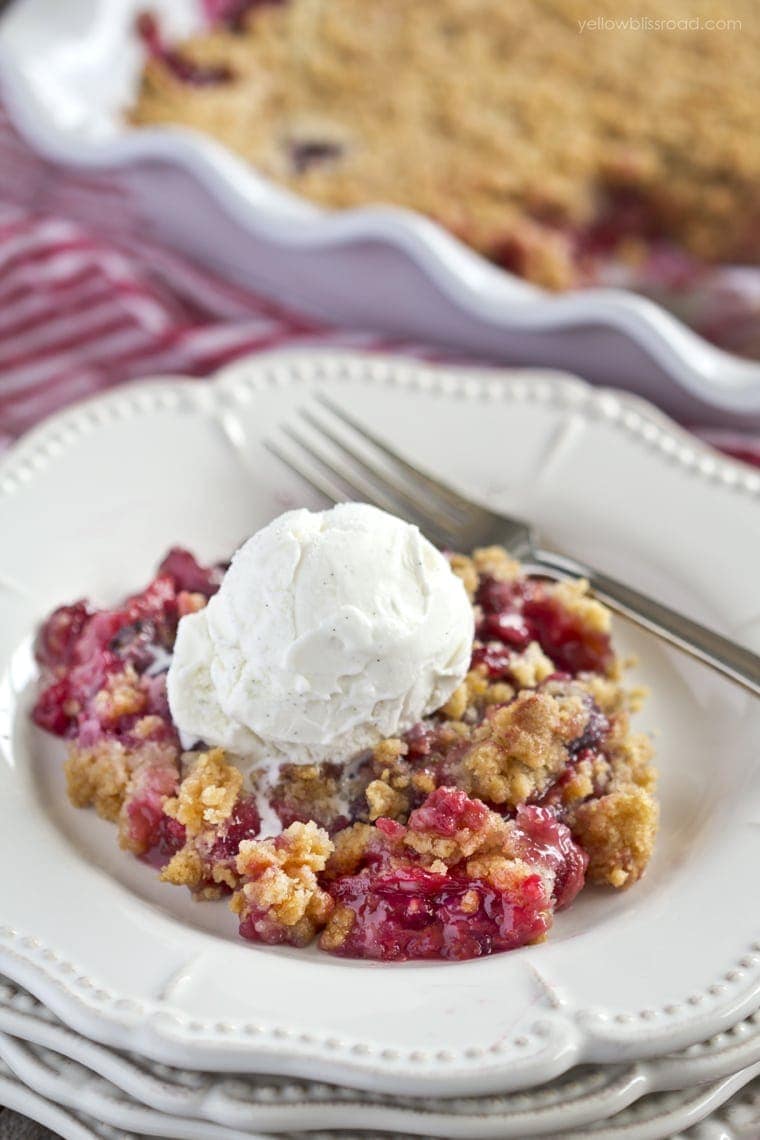 Triple Berry Sugar Cookie Cobbler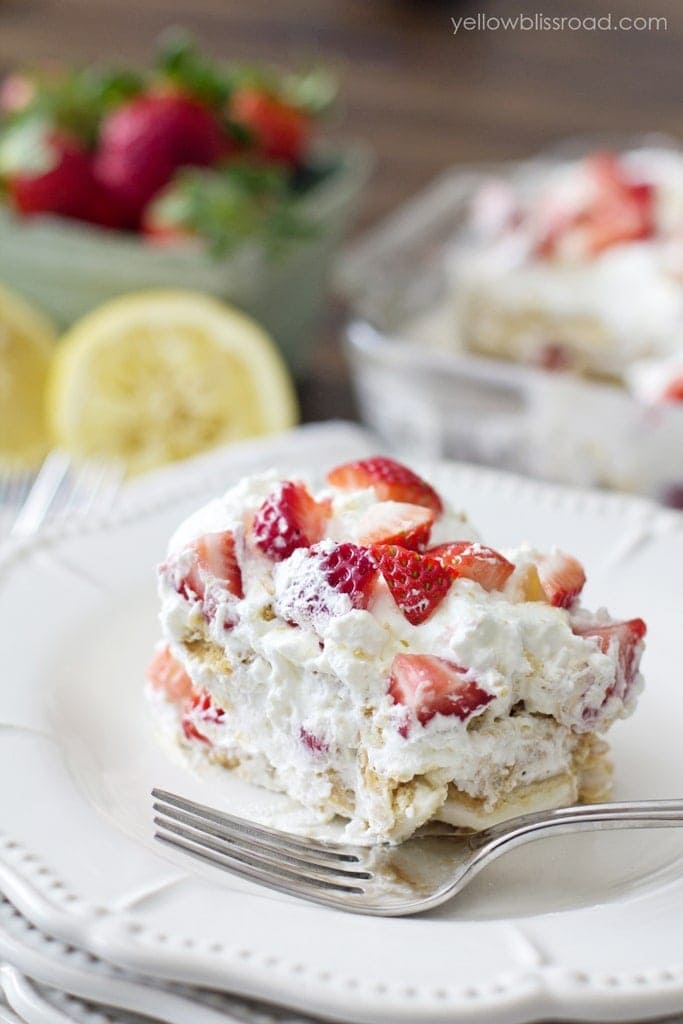 Strawberry Lemonade Icebox Cake
For all desserts go HERE and for all recipes go HERE.