This Apricot Cream Cheese Danish is the perfect springtime treat. Crescent dough spread with a sweet cream cheese and a delicious apricot fruit spread makes for a lovely addition to a Mother's Day brunch or afternoon tea.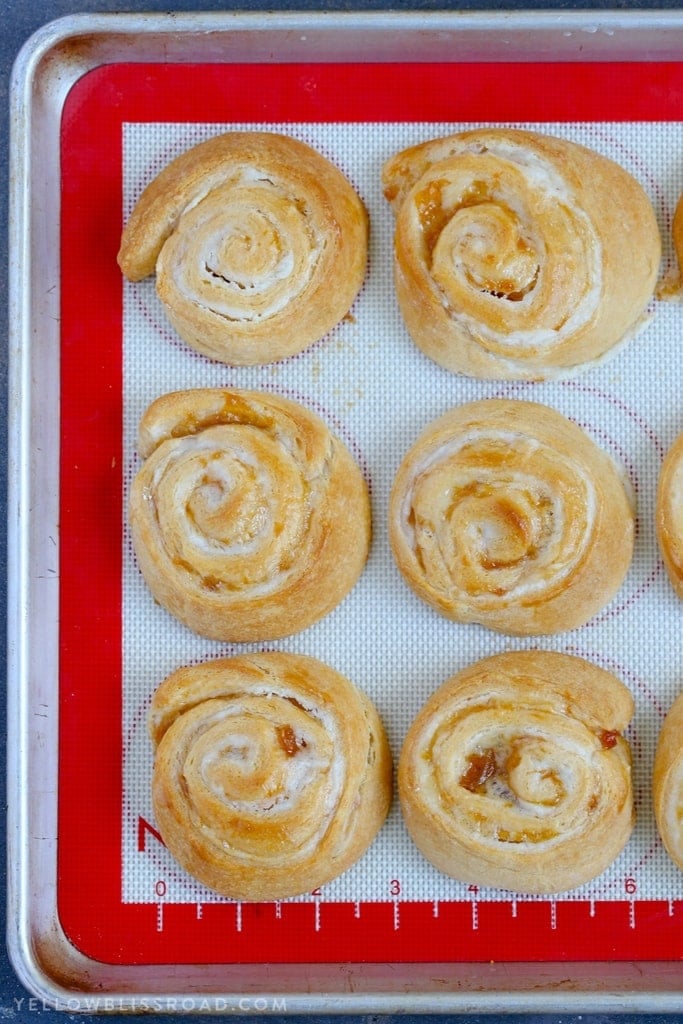 My grandma loved apricot jam. She always had some on hand, and at least once a month she would make these delicious apricot filled crescents. They were simple – just Pillsbury Crescent Rolls filled with apricot jam, and a basic powdered sugar glaze. She would enjoy them for breakfast on the weekends or with her afternoon coffee.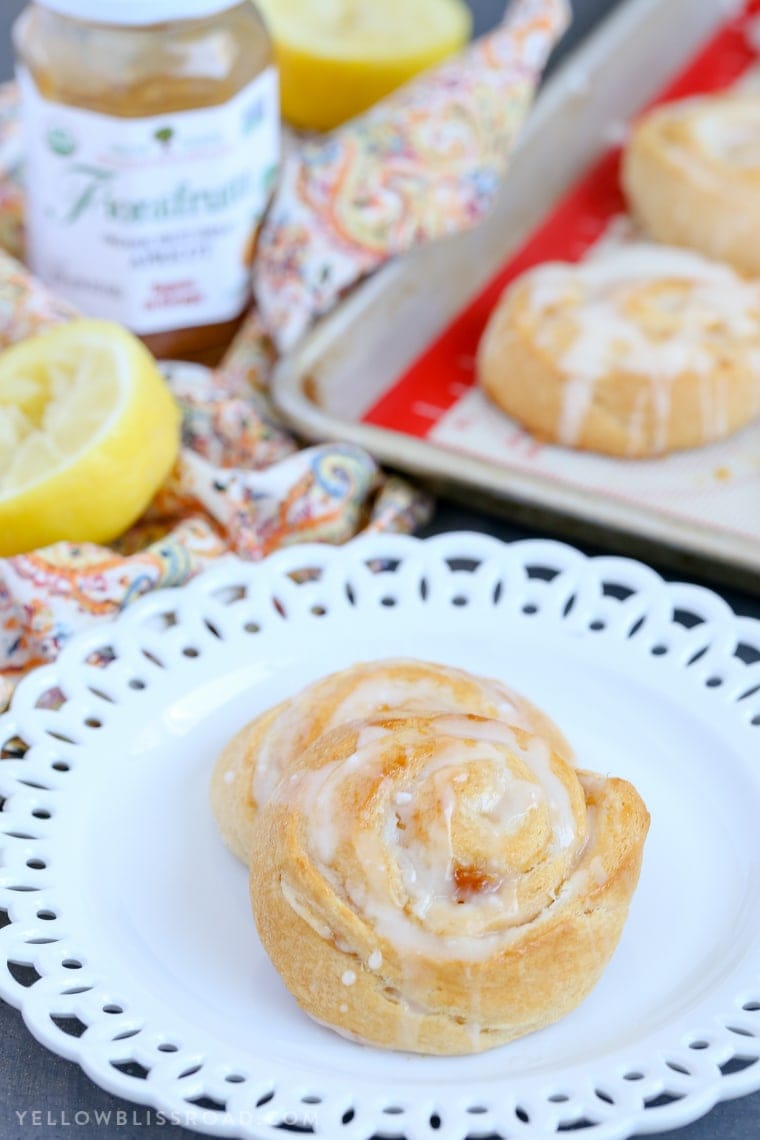 I remember when I got to enjoy them with her too, it felt like such a treat! Yet I never knew until I was older just how simple they really were to make.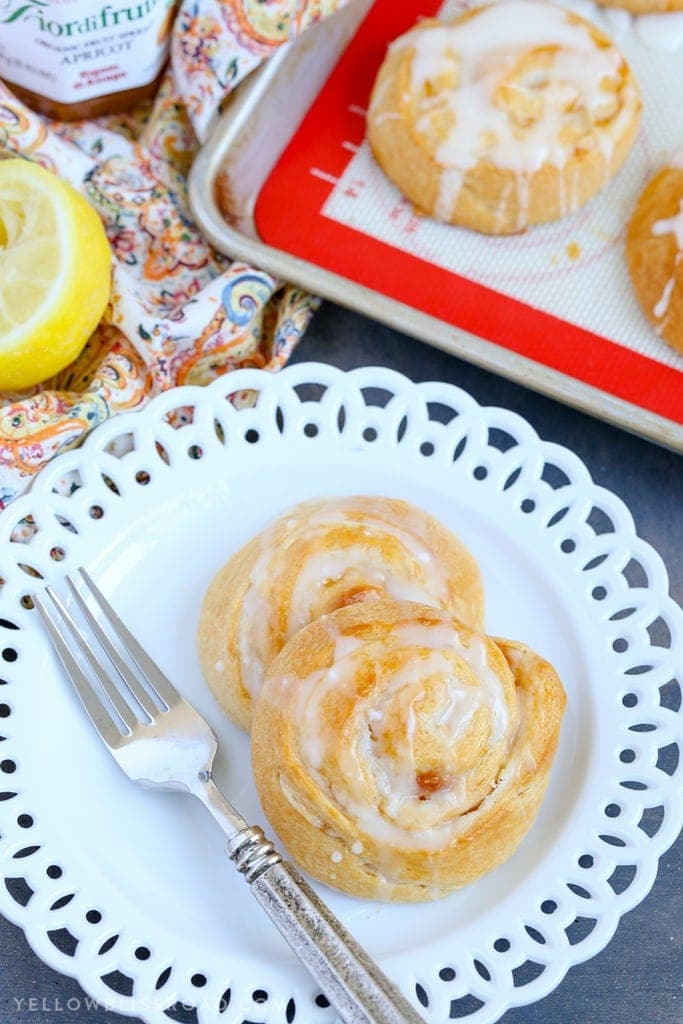 When Rigoni di Asiago sent me some of their delicious organic fruit spreads to try, I knew I could put that "recipe" to good use and gave it a nice upgrade for this Apricot Cream Cheese Danish. They are still just as easy to make. First roll out the Pillsbury Crescent Dough into a rectangle, pressing the seams together as you go. Then spread a layer of sweetened cream cheese, followed by a layer of Fior di Frutta Organic Apricot Fruit Spread. It's sweetened with apple juice and 100% organic. It really tastes just like fruit – my family loved it!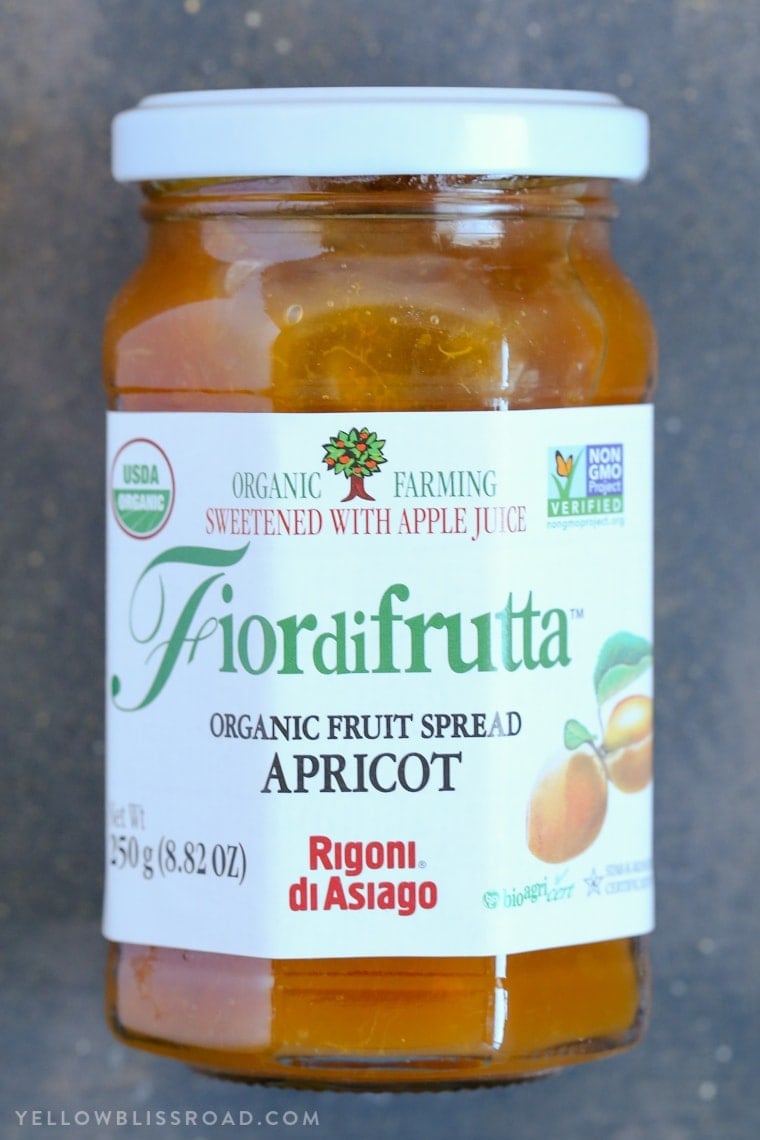 The dough is then rolled up into a log shape and sliced into the rolls shape and baked. The final touch is a powdered sugar glaze. I gave it a little tartness with a teaspoon of lemon juice, but you could eliminate that and use just plain water. I suggest making just enough to eat in a day or two, because they don't keep too long.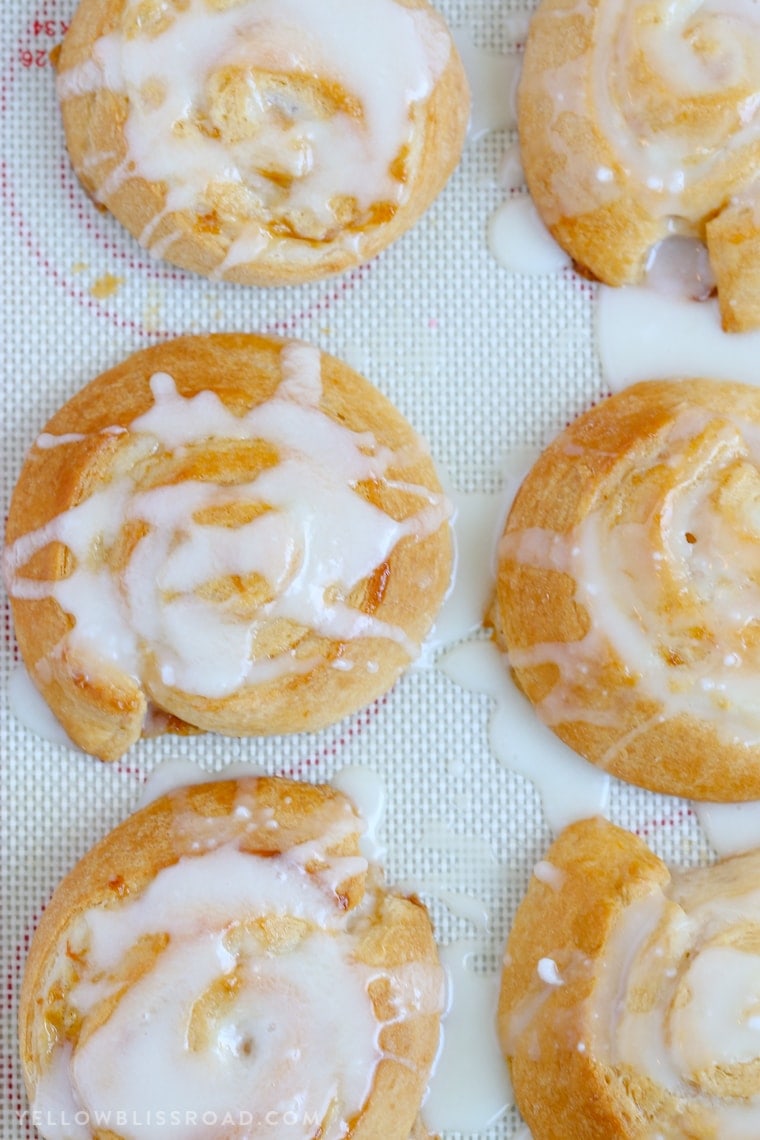 Your reward at the end of all that hard work (ha – I joke – it's hardly any work at all!) is this delicious, sweet and creamy Apricot Cream Cheese Danish!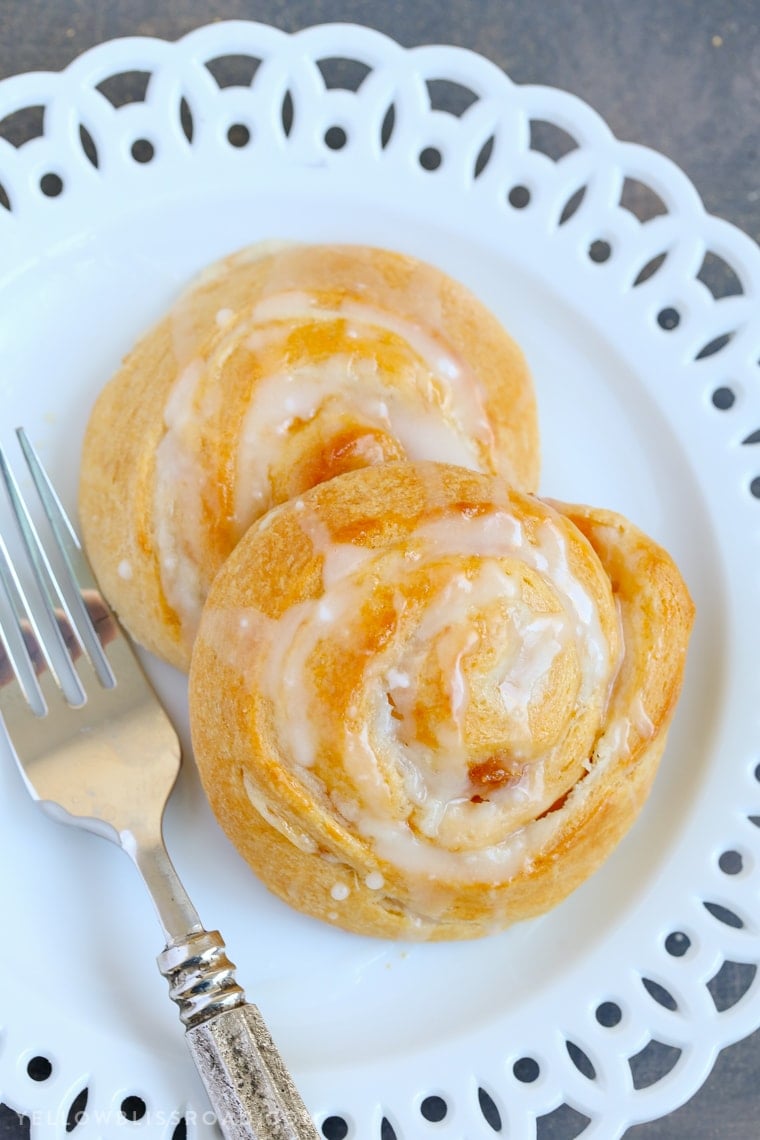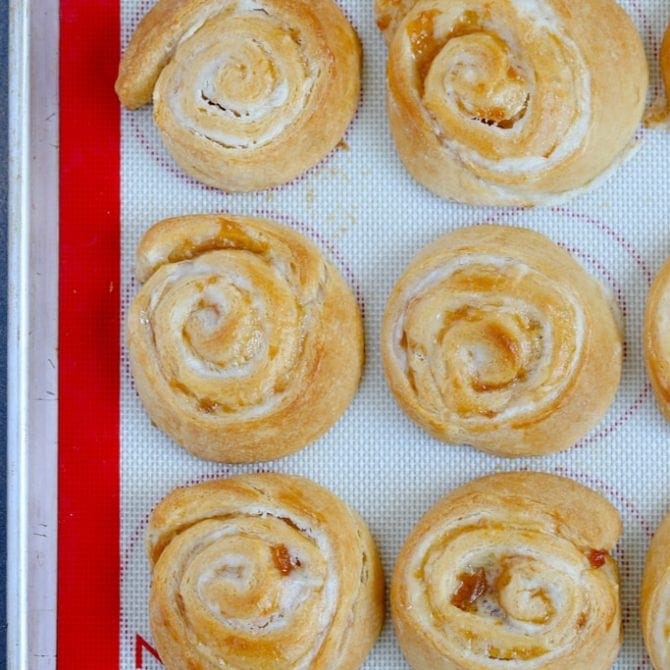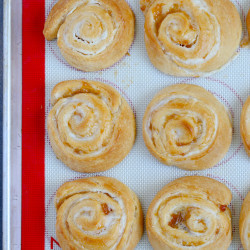 Apricot Cream Cheese Danish
Ingredients
1 package crescent rolls
1/2 cup apricot jam
4 ounces cream cheese softened
1/2 cup powdered sugar
1/2 teaspoon vanilla
Icing
2 tablespoons softened butter
1/4 teaspoon vanilla
1 cup powdered sugar
2 tablespoons water and/or lemon juice
Instructions
Preheat oven to 375 degrees F. Line a large baking sheets with parchment paper and set aside.

In a medium-sized bowl and with an electric mixer, beat together 4 ounces softened cream cheese, 1/2 cup powdered sugar and 1/2 teaspoon vanilla until fluffy.

In a small bowl or measuring cup, warm apricot jam slightly in the microwave, just enough to make it easier to spread.

Roll out crescents and press seams together to form a large rectangle. Gently spread cream cheese mixture evenly over the rectangle. Spread the apricot jam over the cream cheese.

Roll each rectangle into a log shape, starting with the shorter side for larger danishes or the longer side for smaller, more bite-sized danishes.

Slice each log into 1-inch pieces. (*pro tip: chill the logs in the refrigerator to make it easier to slice, and use plain dental floss for cutting)

Place each danish onto a parchment or silicone lined baking sheet.

Bake in the preheated 375 degree oven for 13-15 minutes, or until tops are golden brown.

Meanwhile, stir together the remaining 1/2 cup powdered sugar, softened butter and water/lemon juice. Set aside.

When the danishes are finished baking, remove from the oven and cool for several minutes before drizzling with the icing.

Serve warm or at room temperature.
For more sweet brunch treats, try these:
Lemon Pancakes with Fresh Strawberry Syrup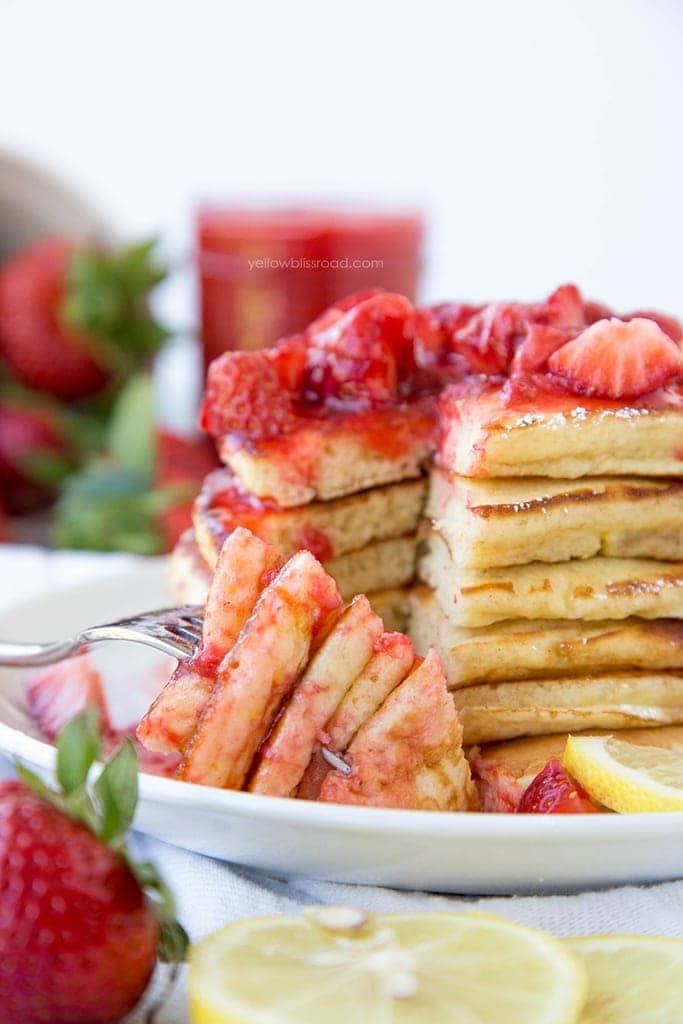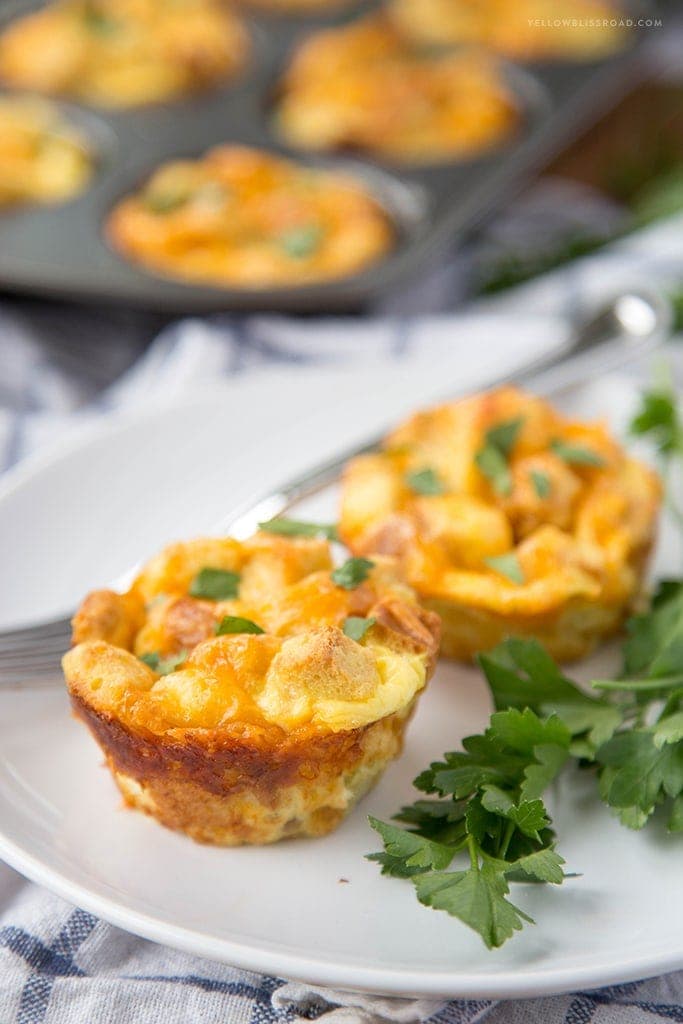 French Toast Cinnamon Roll Muffins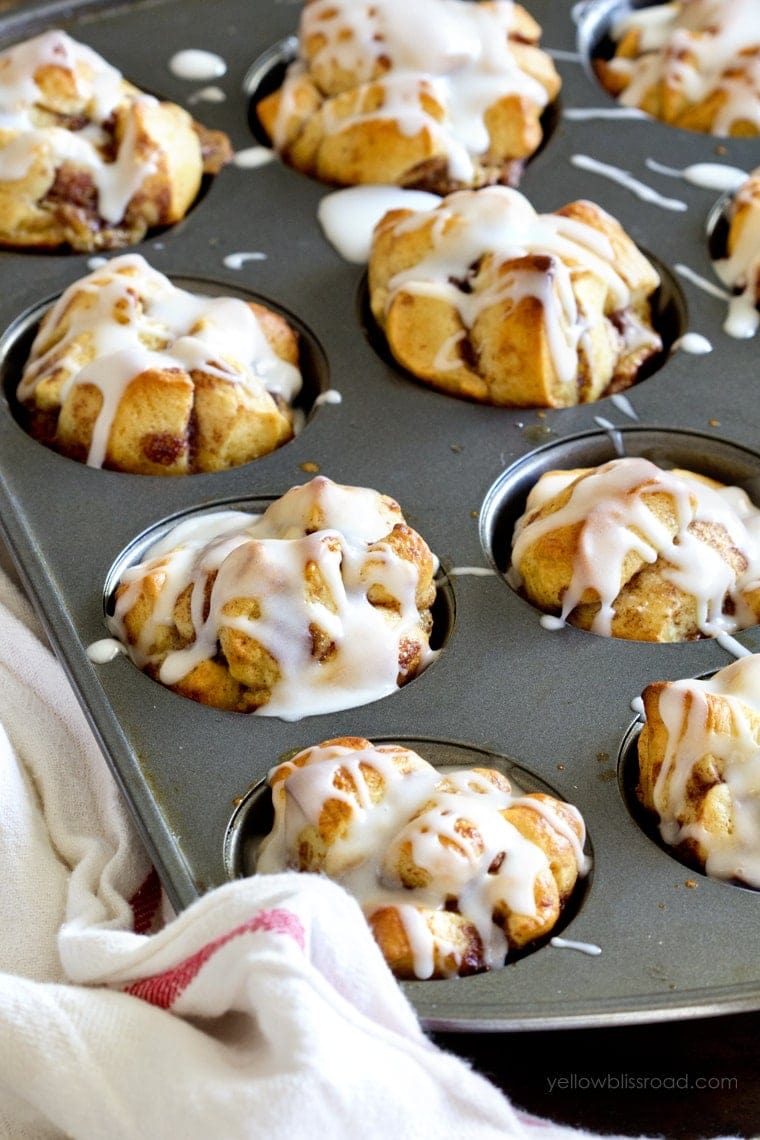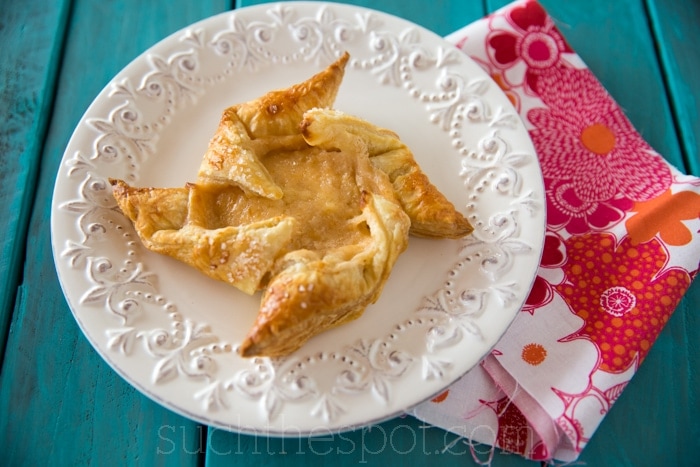 For all breakfast recipe go HERE and for all recipes go HERE.