Thank you for the love on my recent kitchen makeover reveal!! It was so much fun to such a thrill to be finished!
A lot of people have asked about the artwork on the clipboards, and I finally got it all ready to share with you. These kitchen printables really add a pop of color to what would otherwise have been a boring corner in my kitchen.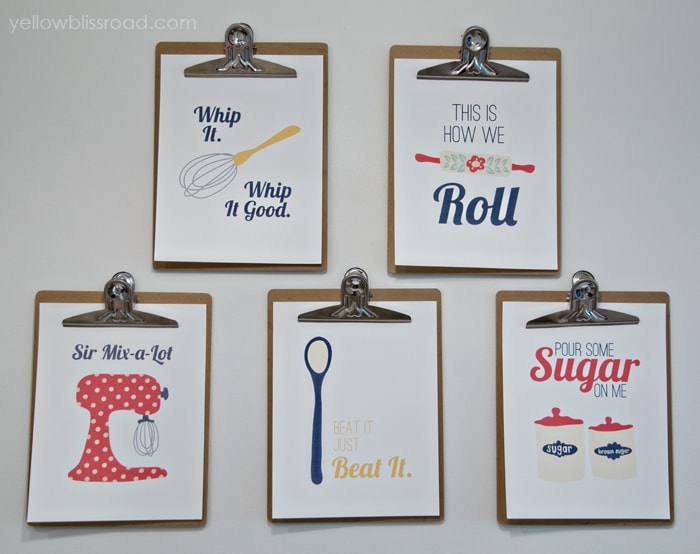 You can grab the two on the right over at Tatertots and Jello, where I shared them last month. The rest you can get by clicking on their images at the end of this post.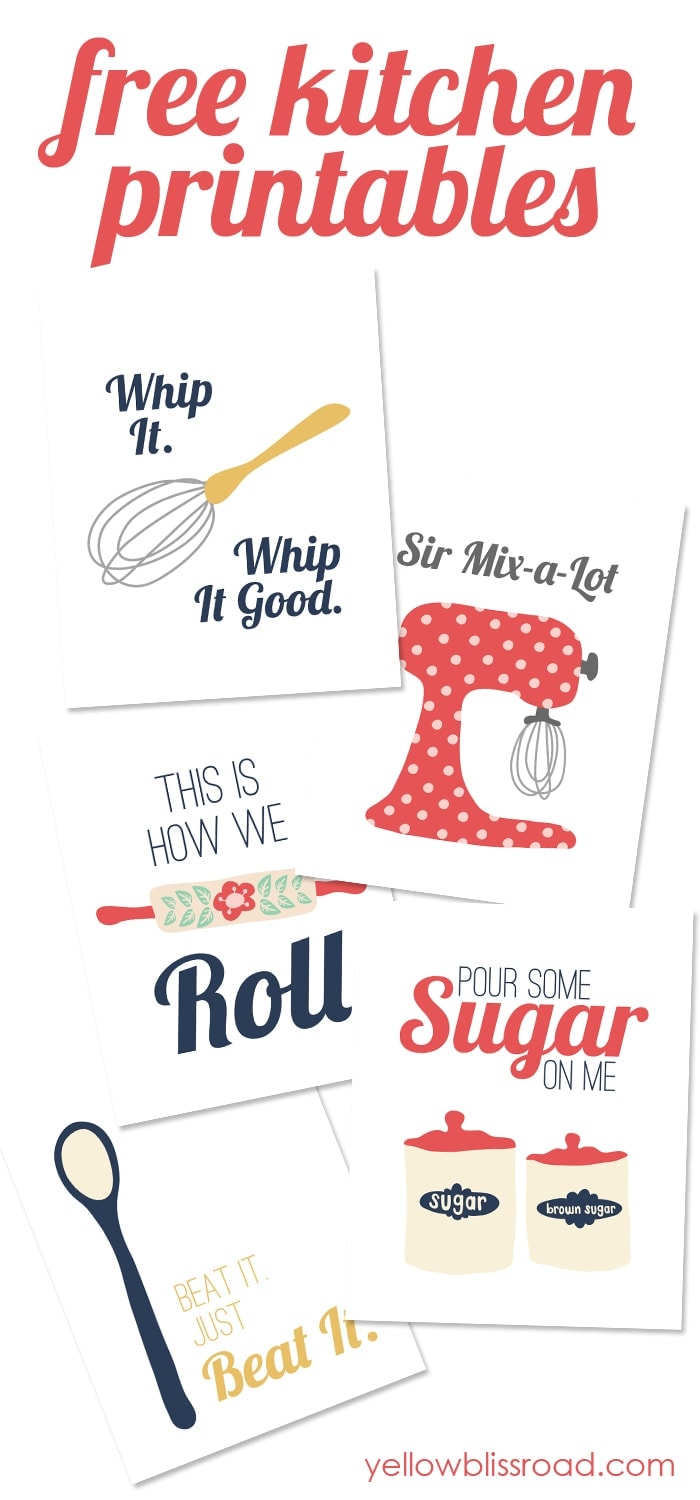 I've got even more printables to share as part of this collection. I will be sharing them very soon. But as a bonus today, I've also got this super helpful guide for halving a recipe. I don't know about you, but sometimes a huge batch of cookies just isn't needed (I know, it sounded silly in my head too, but bear with me). Sometimes you just need half of a recipe but it's not easy too try and figure out all of those conversions in your head. So keep this hand chart in your kitchen, and you'll never have to look it up!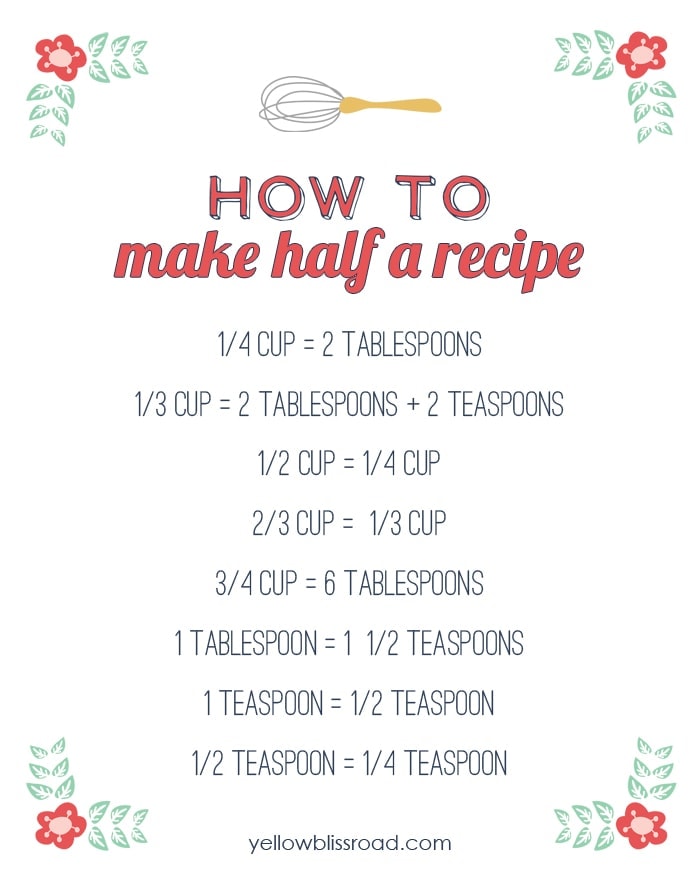 Wouldn't this set make a fabulous Christmas gift? Place the printables in some frames and voila – you've got a nice cheery gift for a friend!
You can grab each of these printables by clicking on the individual images below.
I love looking into my little nook and seeing these printables. I hope you will enjoy them too!
For more free printables, be sure to check these out: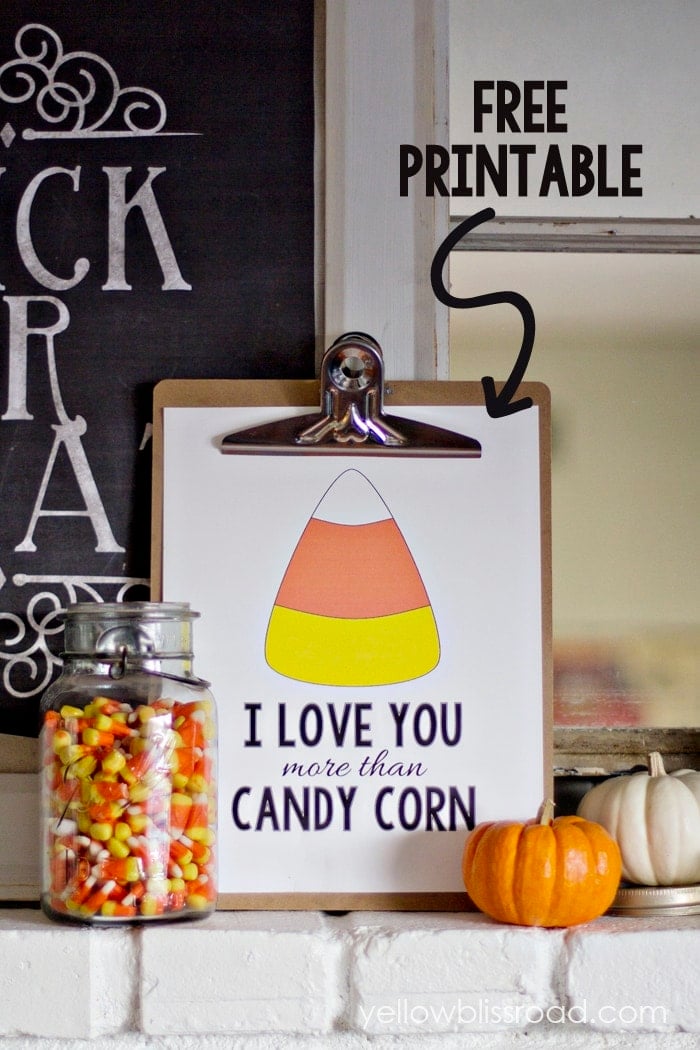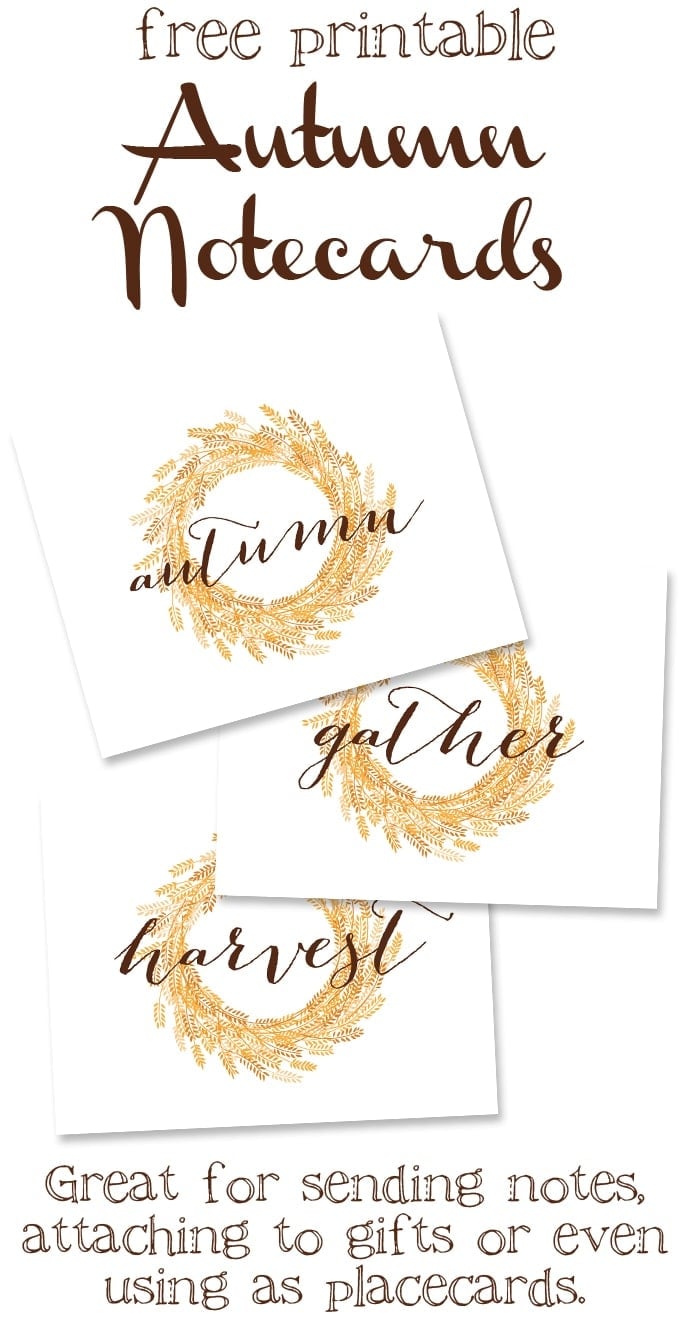 Free Printable Thanksgiving Notecards

Free Printable Advent Calender Countdown Kit
For all free printables, go HERE.