I am so excited to share this free printable with you today!! I'm not really big on scary Halloween, but the cutesy stuff I can handle, and I know that my kids are going to love this, and I'll bet your little princesses, knights, superheros and fairies will too!

It's easy to use – just download the pdf file HERE. There are two pages. One is the countdown, the other has the pumpkin pieces to cut out and use to mark each day.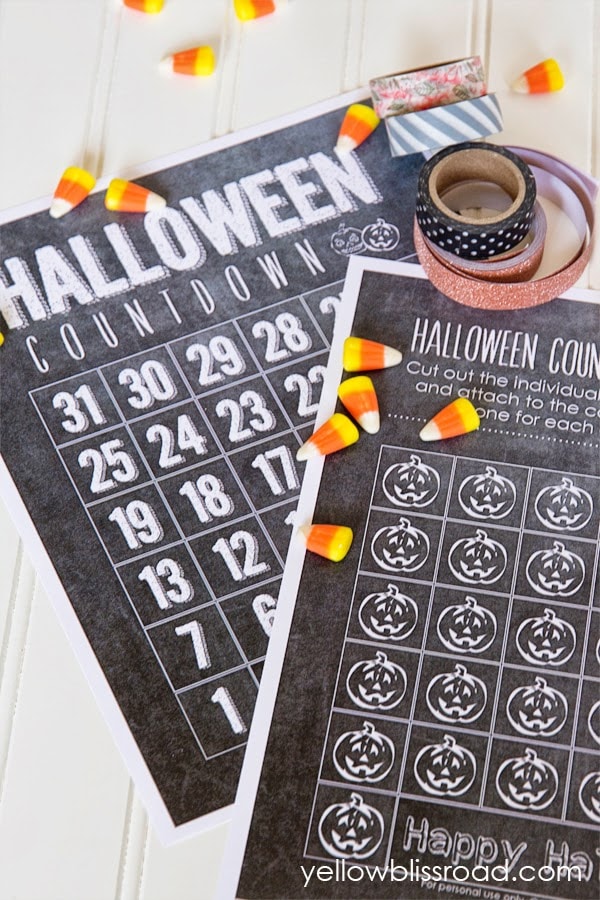 To hang, simply punch holes at the top of the countdown and add a ribbon. Hang in a spot where your kids can easily reach (or not, depending on your kids). You could also just pin it to a bulletin board, or even put it in a frame.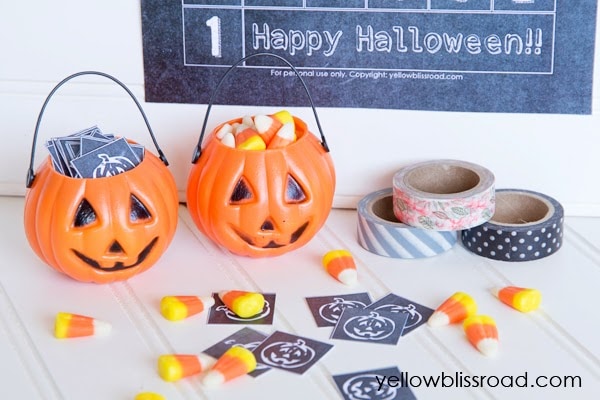 Next, cut out the mini pumpkin pieces. Keep them, along with some tape (I'm partial to the glittery washi tape), nearby so you can cover each day as you count down to Halloween. Don't forget the candy corn!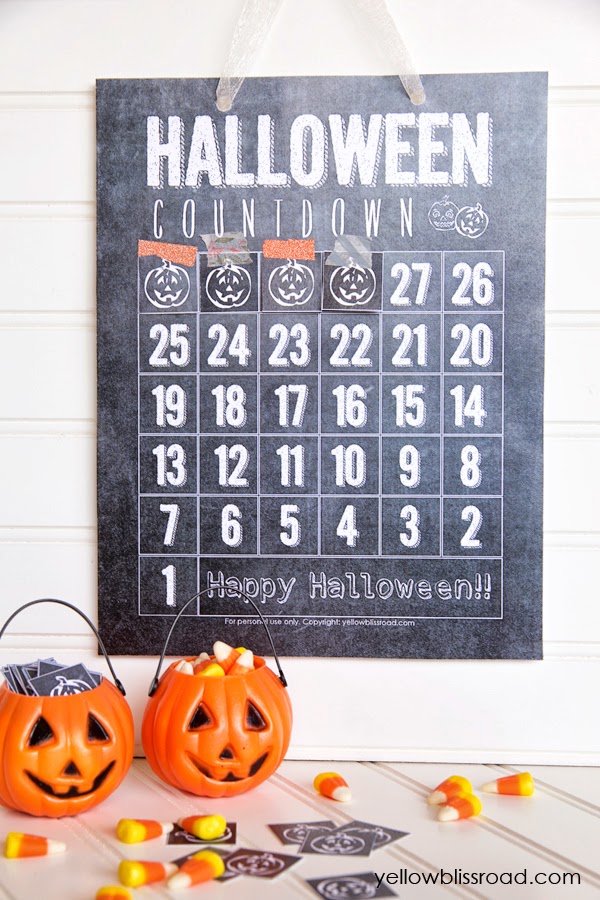 You could also use regular tape or even double stick tape on the back of each piece.
I know my kids are going to have a blast doing their countdown this year. The hardest part will be having them take turns…maybe I should print two!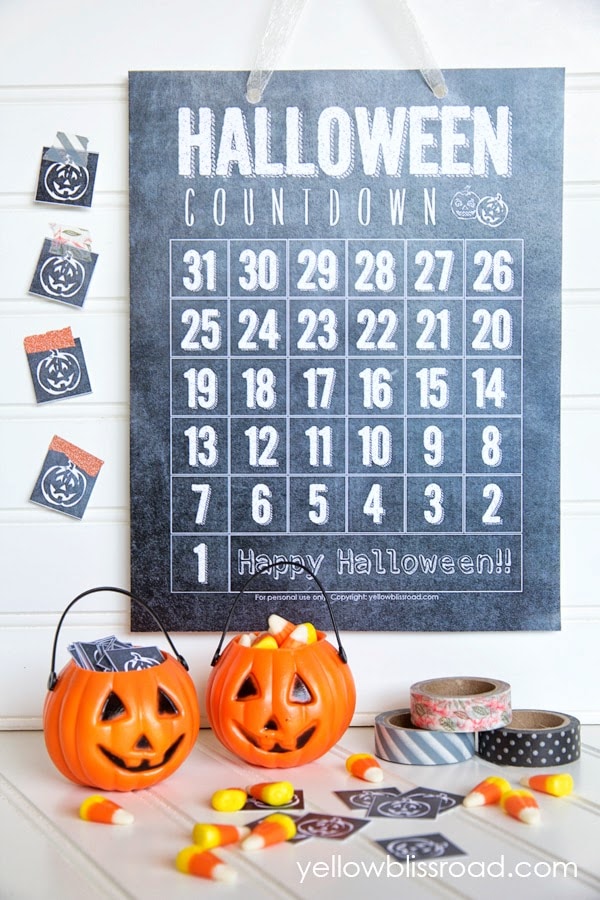 If you enjoyed this post, you may also like: