This Lightened Up Egg Salad is super creamy and flavorful. It's made with Greek Yogurt and just a touch of mayo for a rich and creamy egg dressing, that saves a few calories.
I have only developed a love for egg salad in the past few years. For some reason, maybe it was the texture, I never really cared for it. But this recipe is made with Greek Yogurt, which I love in salads, and has celery and green onions for crunch.
The key of course it the hard boiled eggs. I shared my tips for getting perfect hard boiled eggs HERE. I like to leave the eggs in nice big chunks, and then salt and pepper them before mixing them with the rest of the ingredients. You can also use an egg slicer like THIS ONE to get perfect cuts. (affiliate link)
The dressing isn't hard at all to whip up either. Mix together Greek Yogurt with a little mayo and Dijon mustard, dill and a pinch of garlic powder for flavor. Then add the crunchy celery and green onions. The eggs come last and are just coated in all that creamy goodness.
Some people like dill pickles or pickle relish in their egg salad, but I'm not a big fan of pickles in anything. Instead I add dried dill and celery for crunch.
That's all there is to this amazingly creamy, flavorful egg salad. Now all that's left is to grab a spoon and dig in. Or if you're feeling a little crazy, spread it nice and thick on some toasted bread with lettuce and tomato or eat it on crackers. It's great in lettuce wraps, too!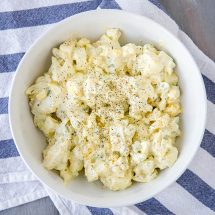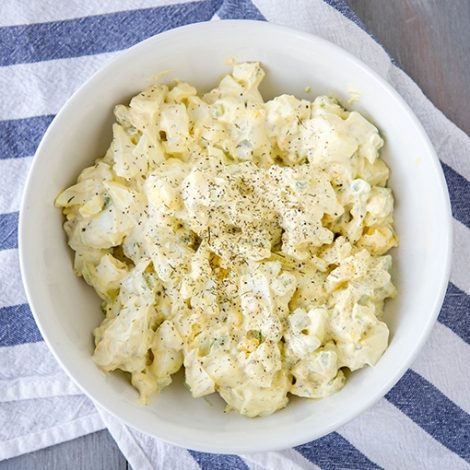 Ingredients
8 hard boiled eggs
8 ounces Greek yogurt
2-3 tablespoons mayonnaise
1 tablespoon Dijon mustard
1 teaspoon dried dill
1/4 teaspoon garlic powder
1/2 teaspoon salt or more to taste
1/4 teaspoon black pepper
1/4 cup diced celery about 1 stalk
1/4 cup thinly sliced green onions about 2
Instructions
Roughly chop eggs and sprinkle with a pinch of kosher salt and pepper.

In a medium size bowl, combine Greek yogurt, mayo, Dijon mustard, garlic powder and dried dill. Stir in green onions and celery.

Add the chopped hard boiled eggs and stir to coat completely.

Taste and add more salt and pepper to your liking.

Cover and chill in the fridge until ready to serve. Can be stored in the fridge for up to 3 days.

Serve on crackers, toast, croissants or on it's own.
Fore more easy spring recipes, try these: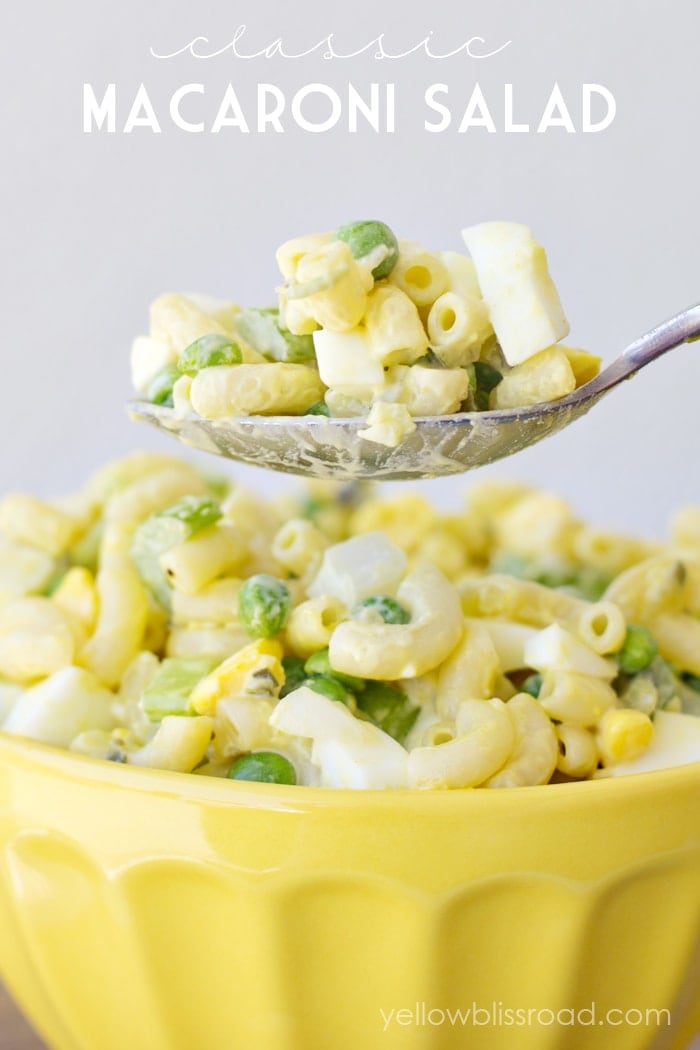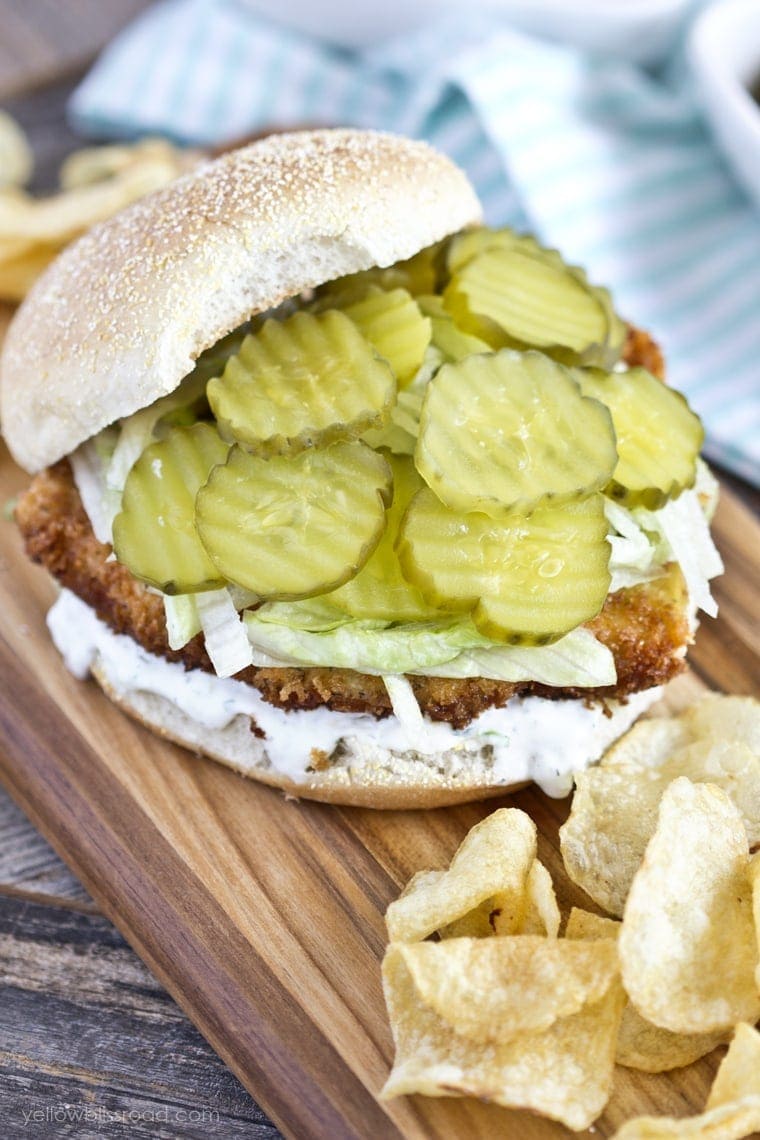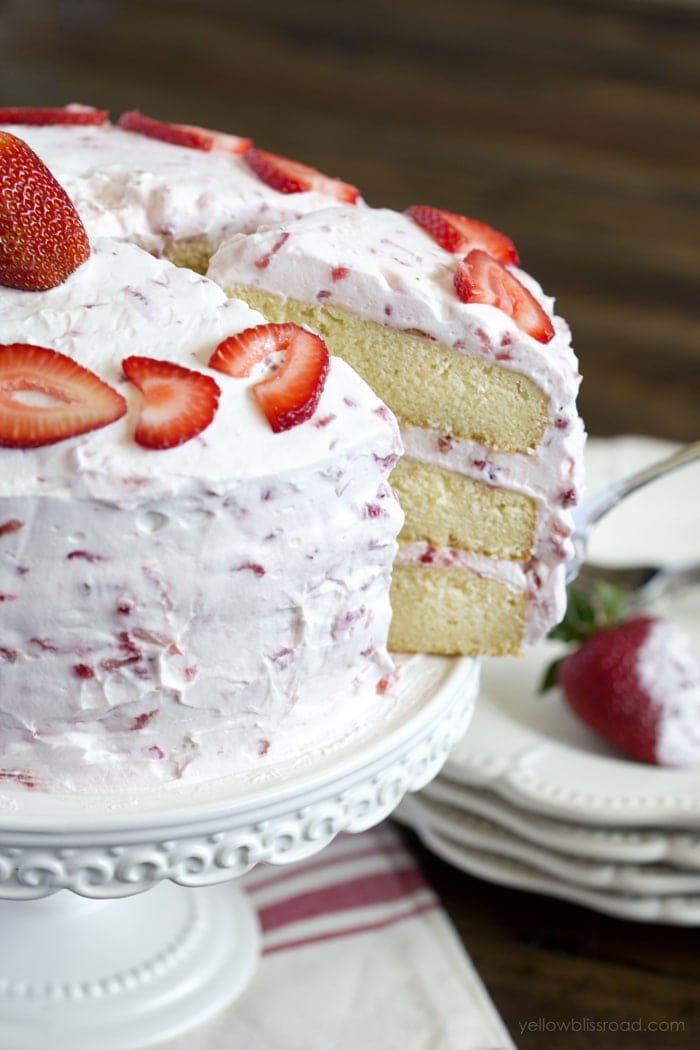 For all recipes on the site, go HERE.
Hi! I'm Kristin, the creative mind behind Yellow Bliss Road where you will be inspired by tons of easy to follow recipes, lots of free printables, and a little sprinkling of life thrown in for good measure.