These Peanut Butter Crispy Bars are the perfect treat to take to parties and picnics. Only six ingredients, and no baking!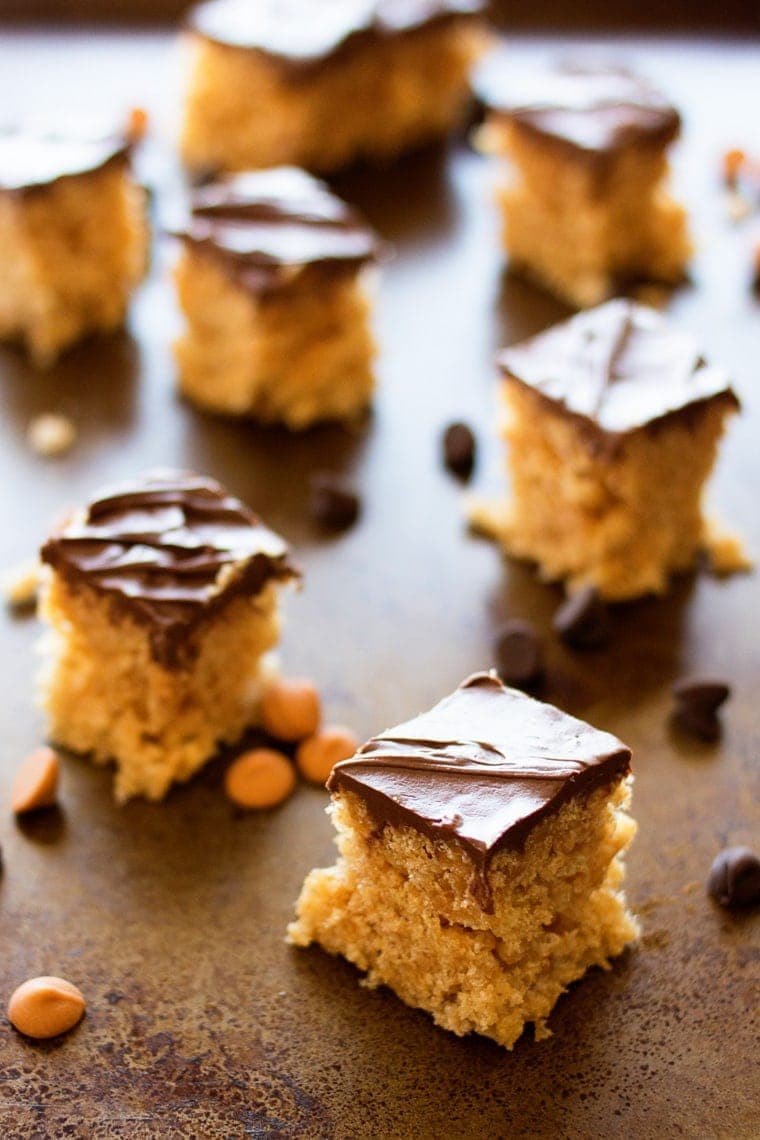 What do you get when you mix peanut butter, Rice Krispies, and chocolate together? Well, you almost get these Peanut Butter Crispy Bars. There are a couple other ingredients that you need to make them sweet and a little bit gooey. There are only six ingredients total, and two of them are chocolate chips and butterscotch chips. This is the perfect treat to make when you can't run to the store. You already have everything in your cupboards and pantry! And if you don't have butterscotch chips, that's o.k. I won't tell. Straight chocolate never got any complaints.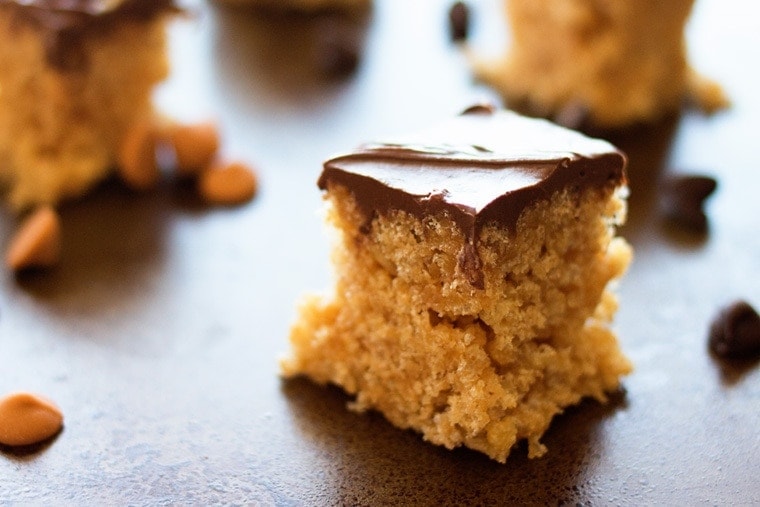 To make these, just put some creamy peanut butter, sugar, and corn syrup in a large pan over medium heat on the stove. Stir it all until it gets hot and smooth. Then you just take it off the heat, add all the Rice Krispies, and stir!
Once you're done with that, press it into a 9×9 un-greased pan. I find that the best way to press these (and regular Rice Krispie Treats) into pans is to wet my fingers and quickly press down. I have to keep wetting my fingers, so I do this next to the sink. Another idea is to lightly spray your hands with cooking spray so that the treats won't stick to them as you press them down. You could also get a square of plastic wrap, spray one side with cooking spray, place it spray-side down over the top of the whole thing, and press down until the top is even. Or, I guess you could use a spatula. That might work, too. 🙂
Once your bars are nicely and evenly pressed, you will melt some chocolate chips and butterscotch chips together and pour them over the top. Then just wait an hour, cut, and enjoy!
(This recipe can easily be doubled).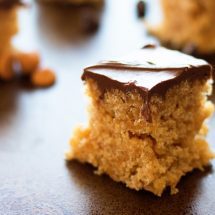 Ingredients
1/2 cup light corn syrup
1/2 cup creamy peanut butter
1/2 cup sugar
5 cups crisp rice cereal like Rice Krispies
1/2 cup butterscotch chips
1/2 cup chocolate chips
Instructions
Mix the corn syrup, peanut butter, and sugar together in a large pan over medium heat.

Heat and stir until the mixture is smooth.

Remove from the heat and add the crisp rice cereal. Mix until everything is well incorporated.

Press into an un-greased 9x9 pan.

Melt butterscotch chips and chocolate chips together and spread over the crispy rice and peanut butter mixture.

Let set for one hour before cutting.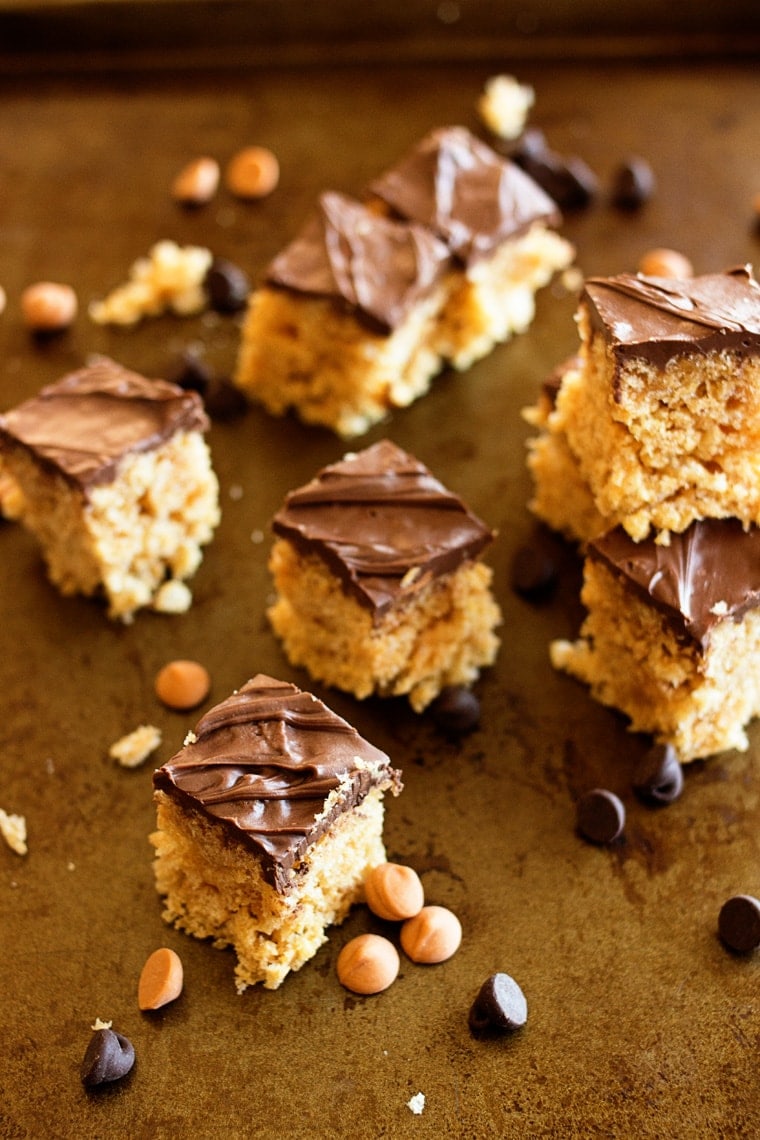 Looking for more yummy treats? Try these!
Orange White Chocolate Macadamia Nut Cookies
Peanut Butter Cream Sandwich Cookies
For more desserts and treats, try these: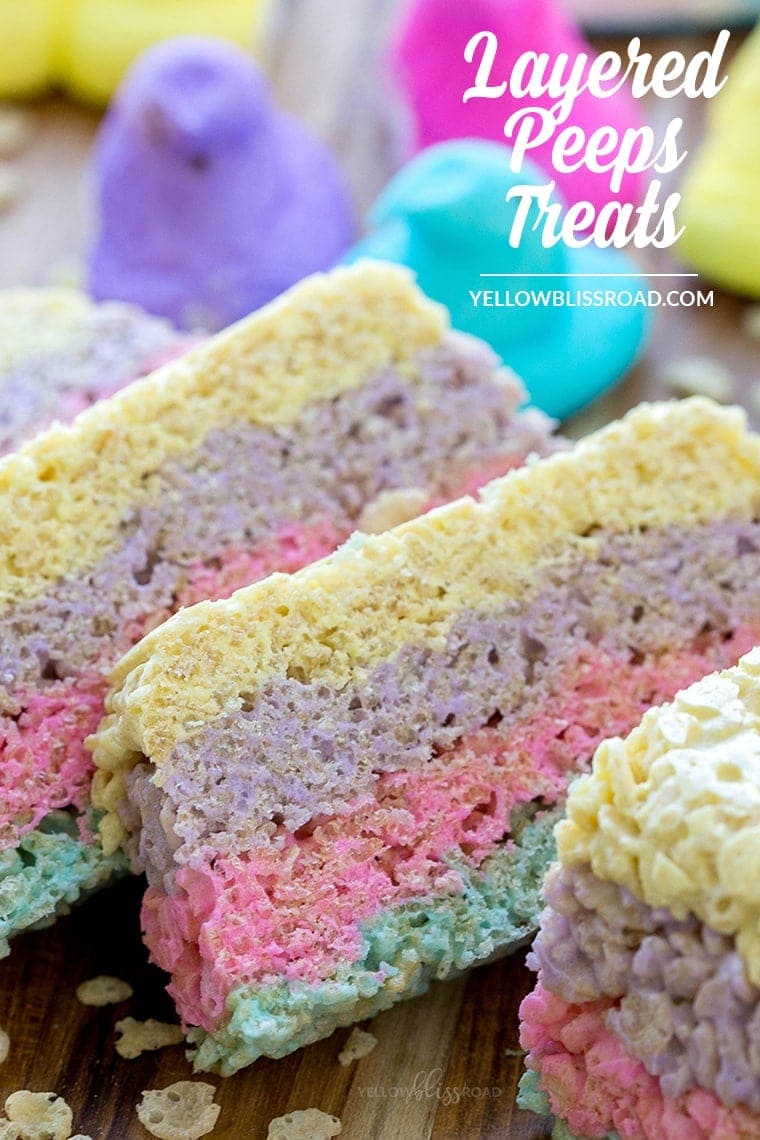 Chocolate Dipped Salted Caramel Krispie Treats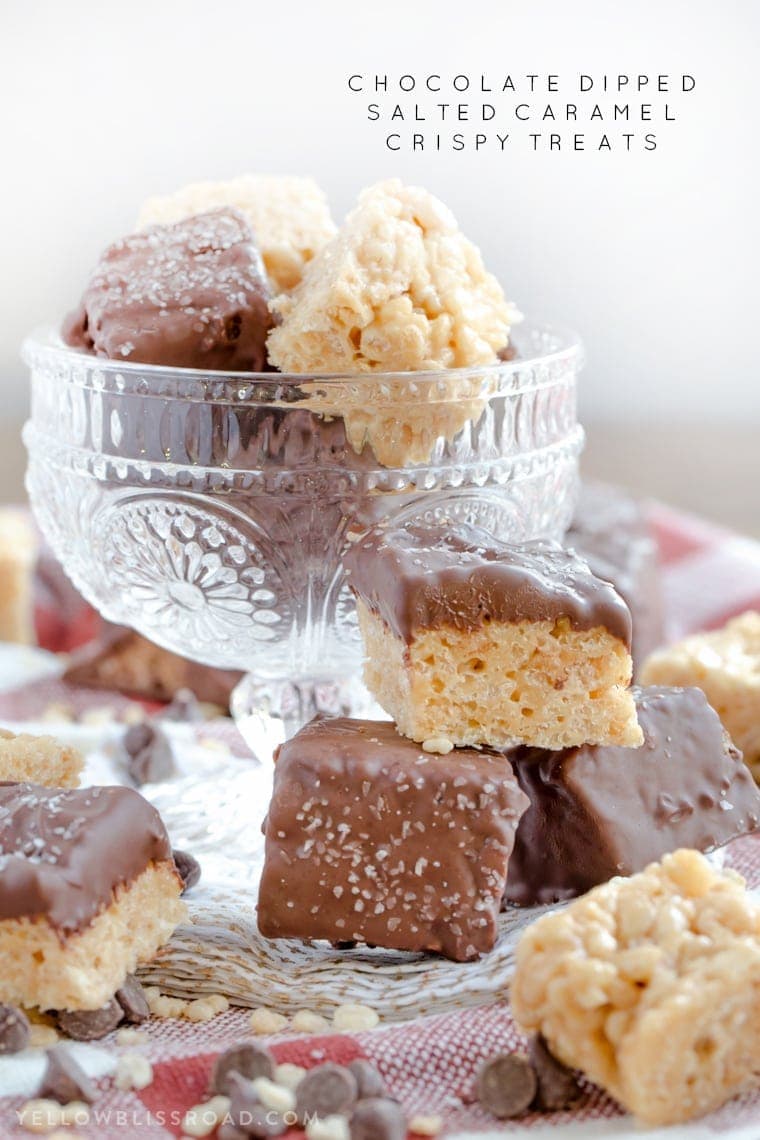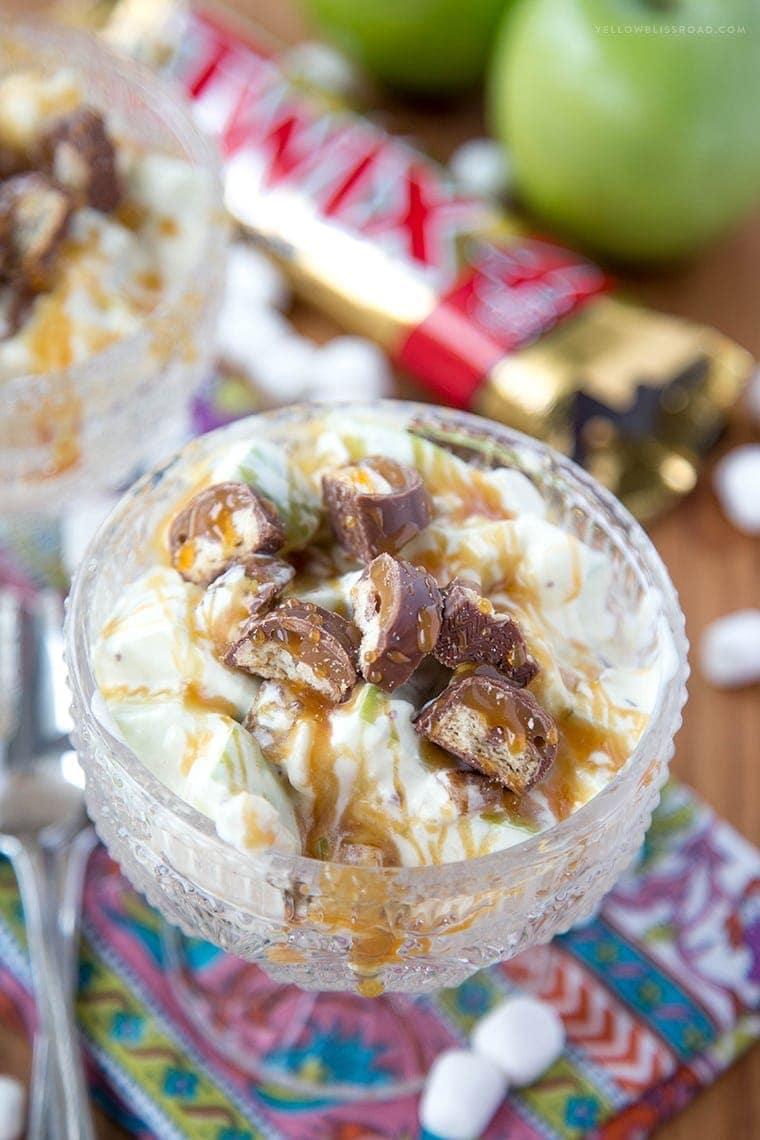 For all desserts go HERE and all recipes go HERE.

Melissa loves inventing new ice cream flavors and helping people declutter and organize their homes. You can see her organizing e-course HERE.