These printable Starburst Valentines are perfect for boy or girls, and for younger and older kids. Everyone loves Starburst!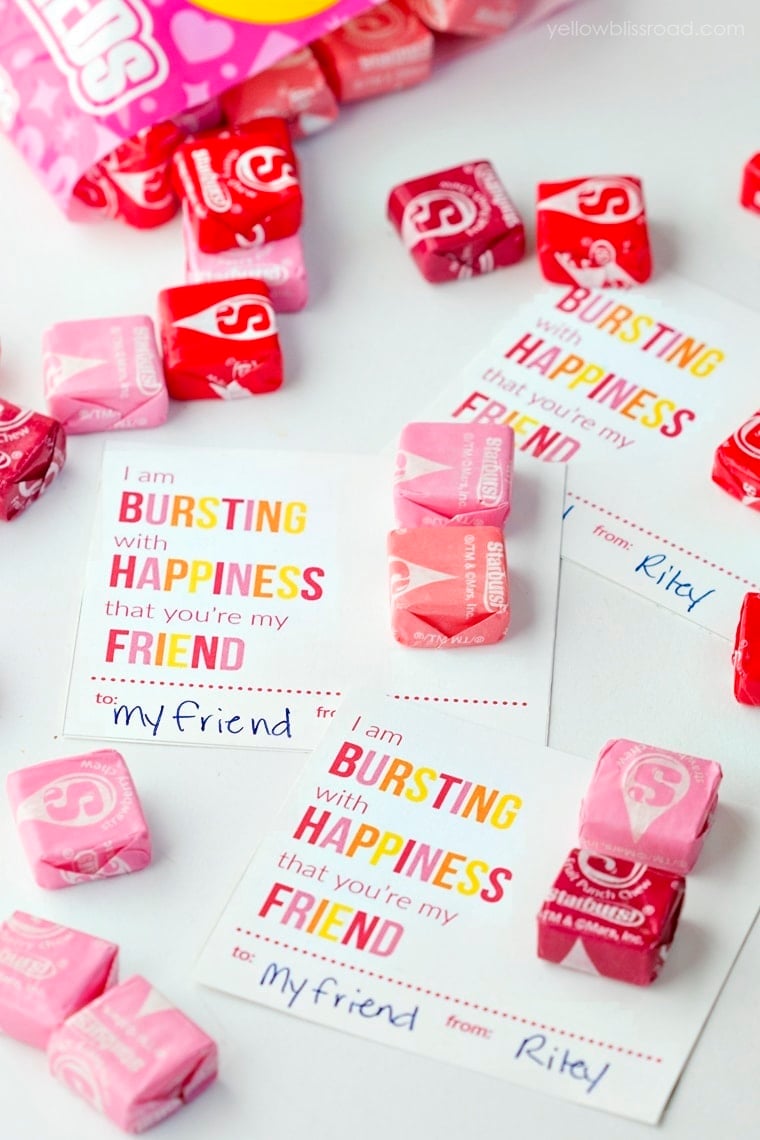 My kids are always excited about giving out Valentines in class. I know they really love including candy, even though whatever comes home usually half or more of it gets tossed. It always amazes me how some parents go absolutely crazy with Valentine treats, like big bags of goodies for each child in the class. So I like it when we can compromise on something small like these Starburst Valentine Cards.
To use, print the cards and cut them out. Attach two Starburst candies using tape or these adhesive dots.
Last year my BFF asked me to create these for her son to hand out at preschool. There wasn't enough time to share last year, so I've got them for you now!

You might also enjoy these other printable Valentines: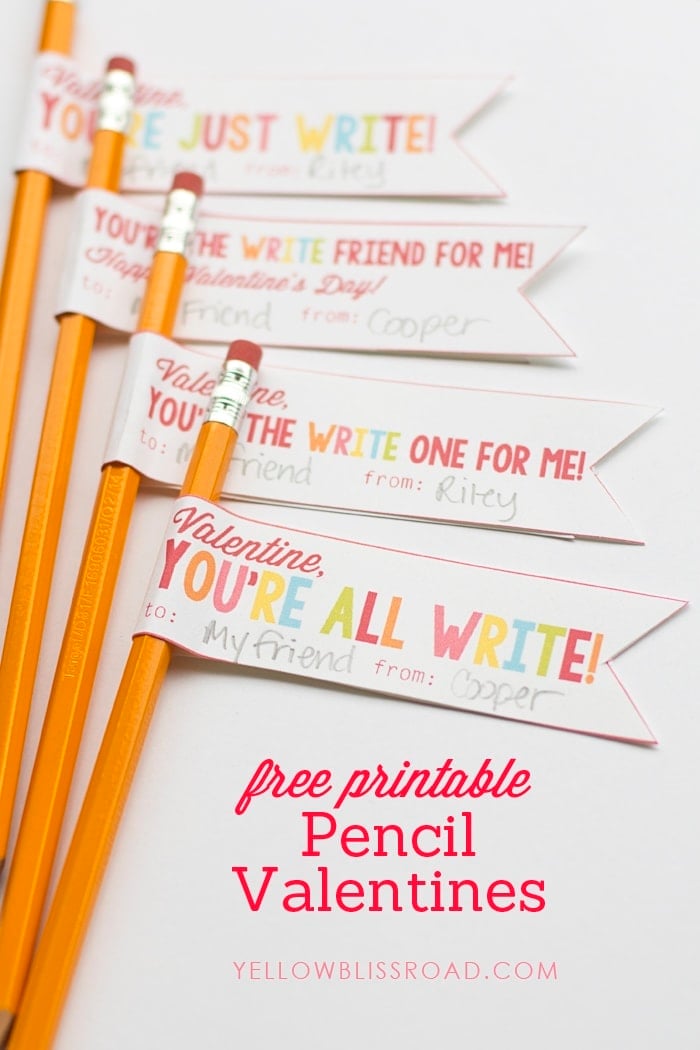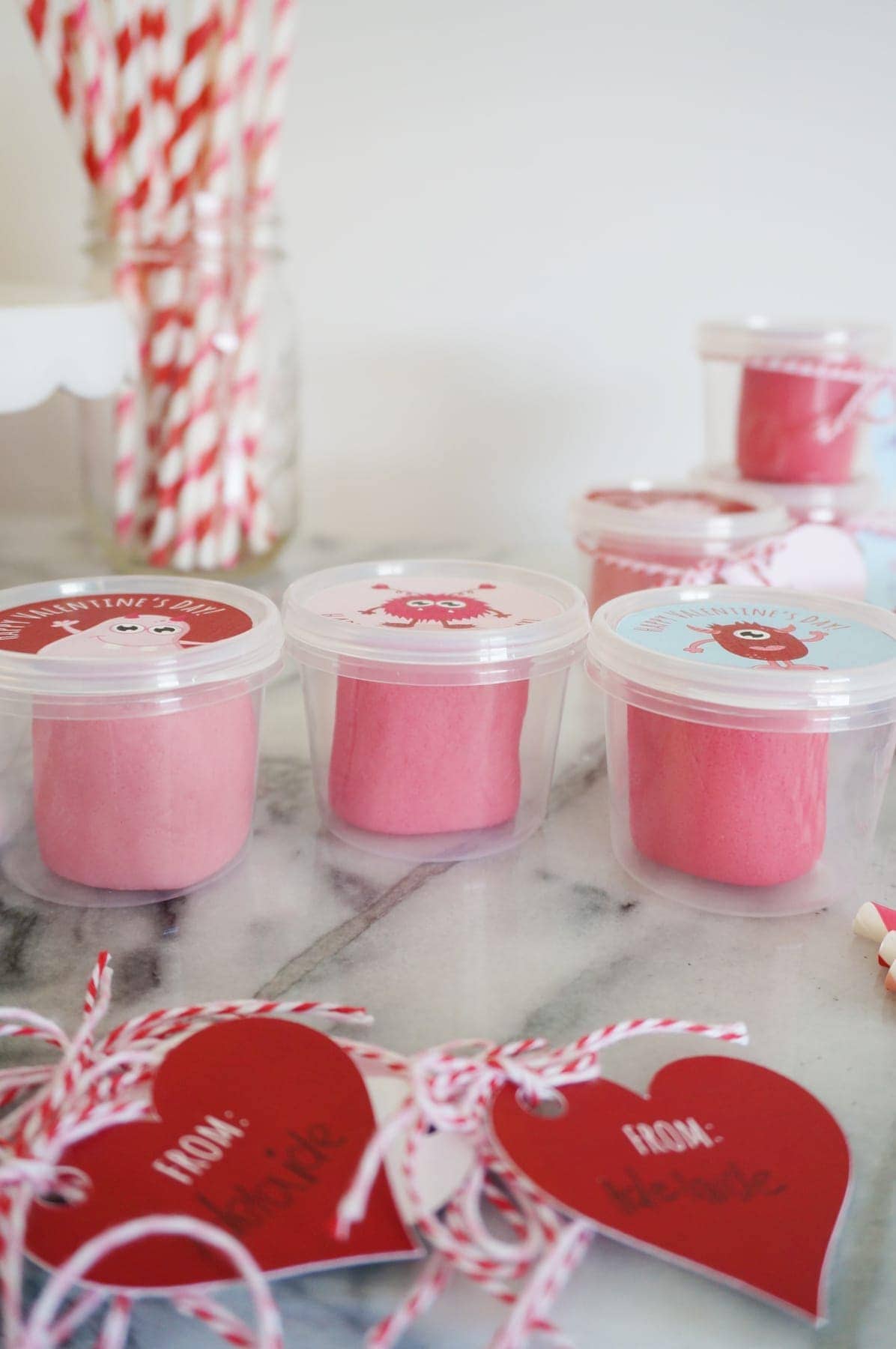 DIY Playdough Valentine with free Monster Printables
For all Valentine's Day go HERE and for all printables go HERE.