Hey Yellow Bliss Road friends! My name is Kelley and I share easy recipes over at the Grant life. I am super excited to be here today to share one of my favorite summer time drinks. Spiked strawberry lemonade! It's perfect for a family BBQ or get together. But just be careful – this one is adults only!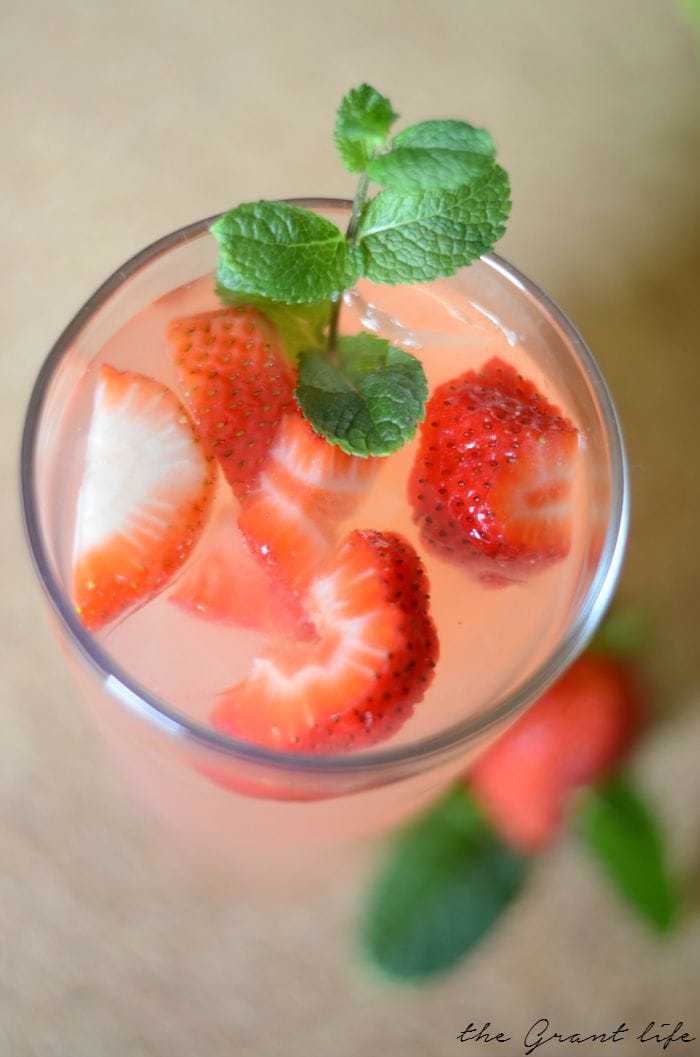 I'm a born and raised South Texas girl, so our summers are HOT. Like stay in the house during peak hours hot. So we do a lot of evening BBQs with friends when the sun is just setting and the breeze is picking up. I don't think there is anything better then chatting with friends and sipping on a homemade drink.
Just this past weekend my high school friends came over for BBQ night at our house. I like getting together with my friends but I love being the host. I get to plan most of the meal and since I love to cook it's right up my alley. This time we did Italian steak kebabs, a caprese salad, Mexican street corn and this spiked strawberry lemonade! Plus a yummy dessert. Because let's be honest – dessert is the best part!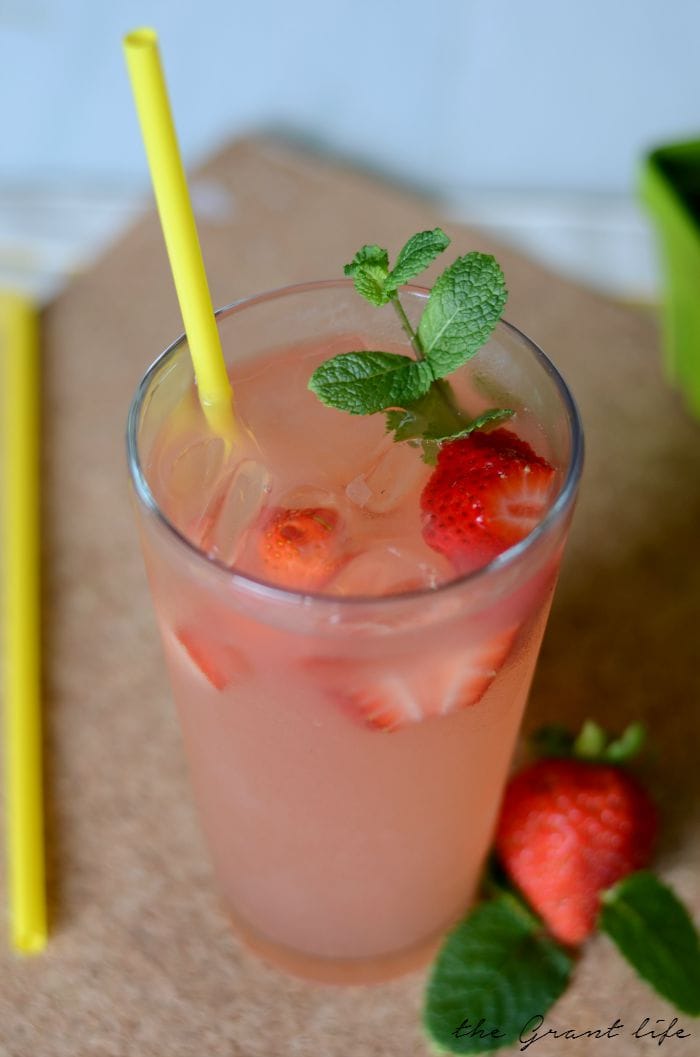 I was able to make most of the dinner before everyone came over including this spiked strawberry lemonade. It was great to have things already prepared so that we were able to enjoy our company. And this recipe makes a full pitcher so we were able to cook, chat and sip away.
Feel free to sub the vodka for your favorite liquor, or omit it completely. The strawberry lemonade on its own is pretty great. Either way you prepare it – I hope you enjoy!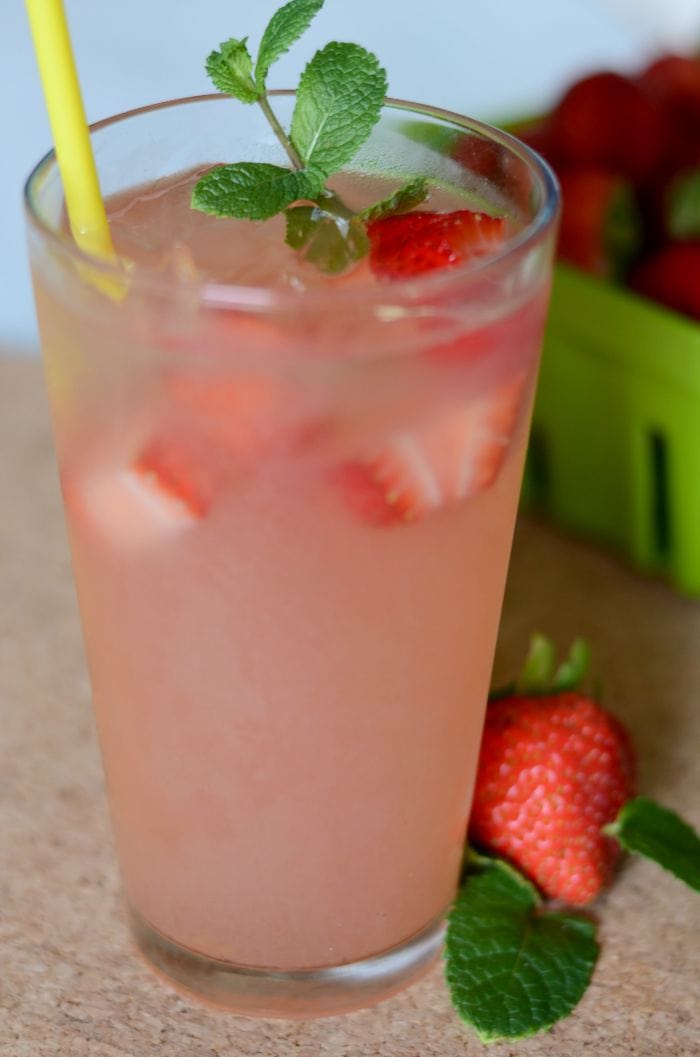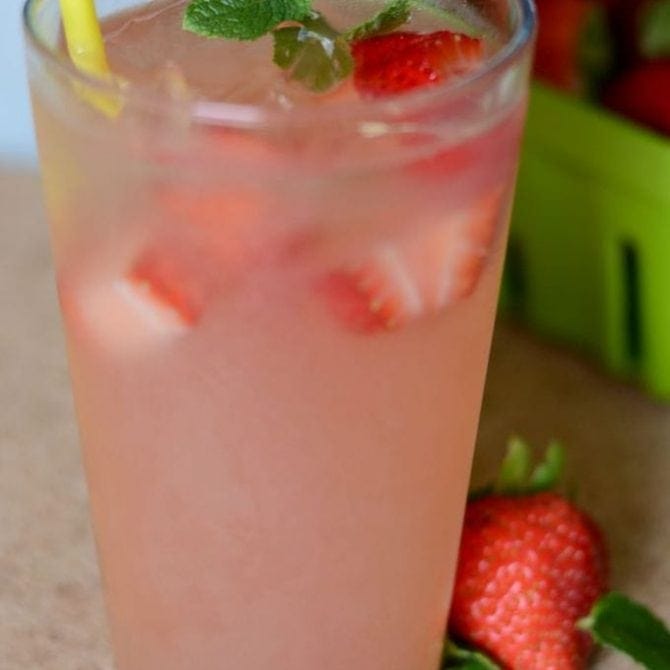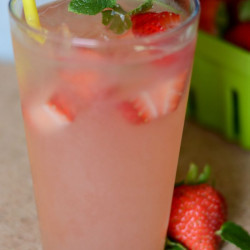 Spiked Strawberry Lemonade
Ingredients
Lemonade:
2 cups lemon juice from about 5-6 large lemons
1 cup strawberries
1-2 cups vodka
water to fill the pitcher
Instructions
To make the simple syrup, put the water and sugar in a small saucepan over medium heat. Bring to a boil and add the strawberries once the sugar has dissolved.

Mash the strawberries once they become soft.

Mix the simple syrup together with the fresh lemon juice and add to a pitcher.

Add in the vodka.

Fill the pitcher with cold water and/or ice.

Garnish your glass with fresh mint and strawberries. Enjoy!
And if you are looking for more easy recipes from The Grant Life be sure to check out:
For more yummy summer drinks, try these: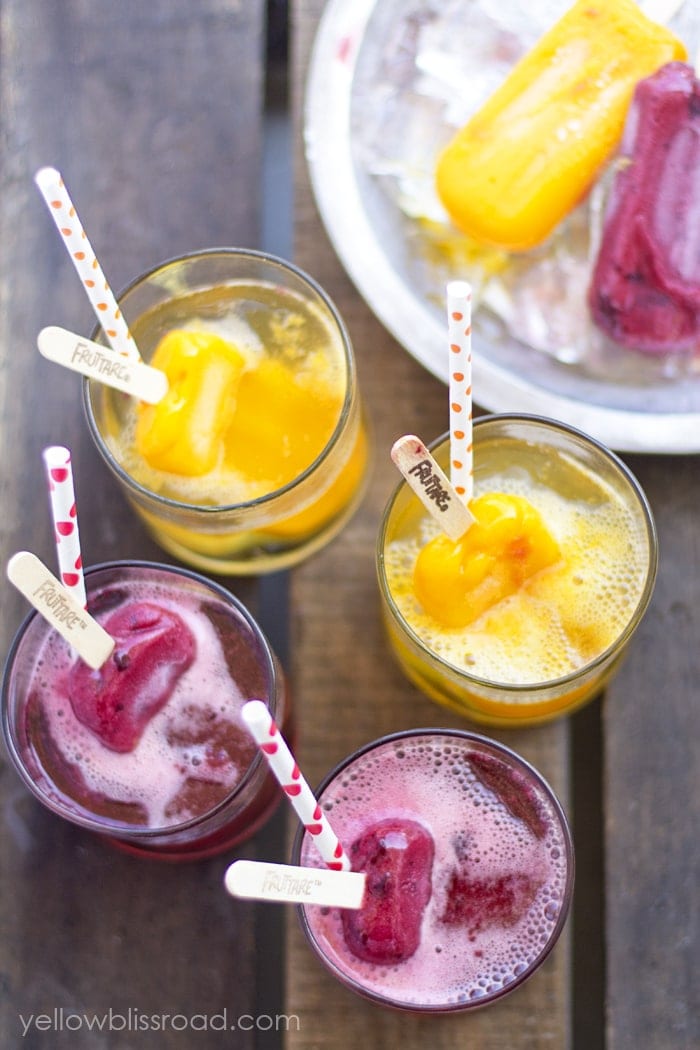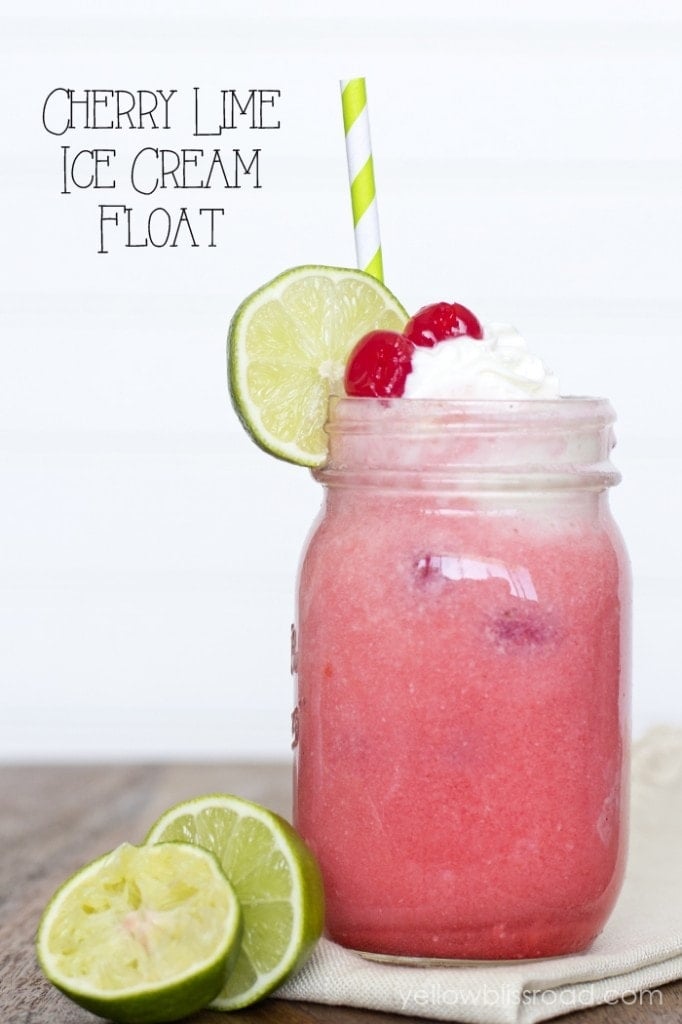 Cherry Limemade Ice Cream Float
For all recipes, go HERE.