Want something healthy for breakfast, that is satisfying and wholesome and also really delicious? These Zucchini Carrot Oatmeal Muffins, made with whole wheat and golden raisins, are the perfect option!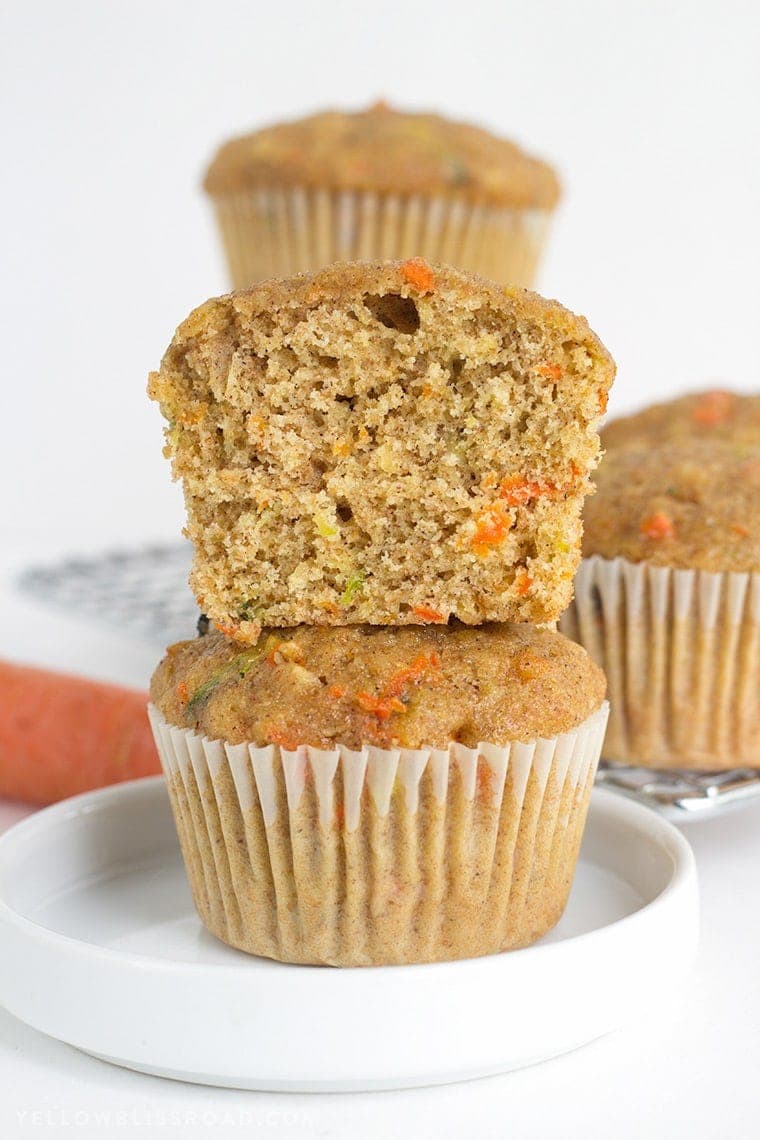 *This post has been updated from 2013
Remember a few weeks ago when my son was asking me to make him some muffins, and I was too, well, LAZY? I made him cranberry pancakes instead and it satisfied him, but darn it if he wasn't still asking for muffins.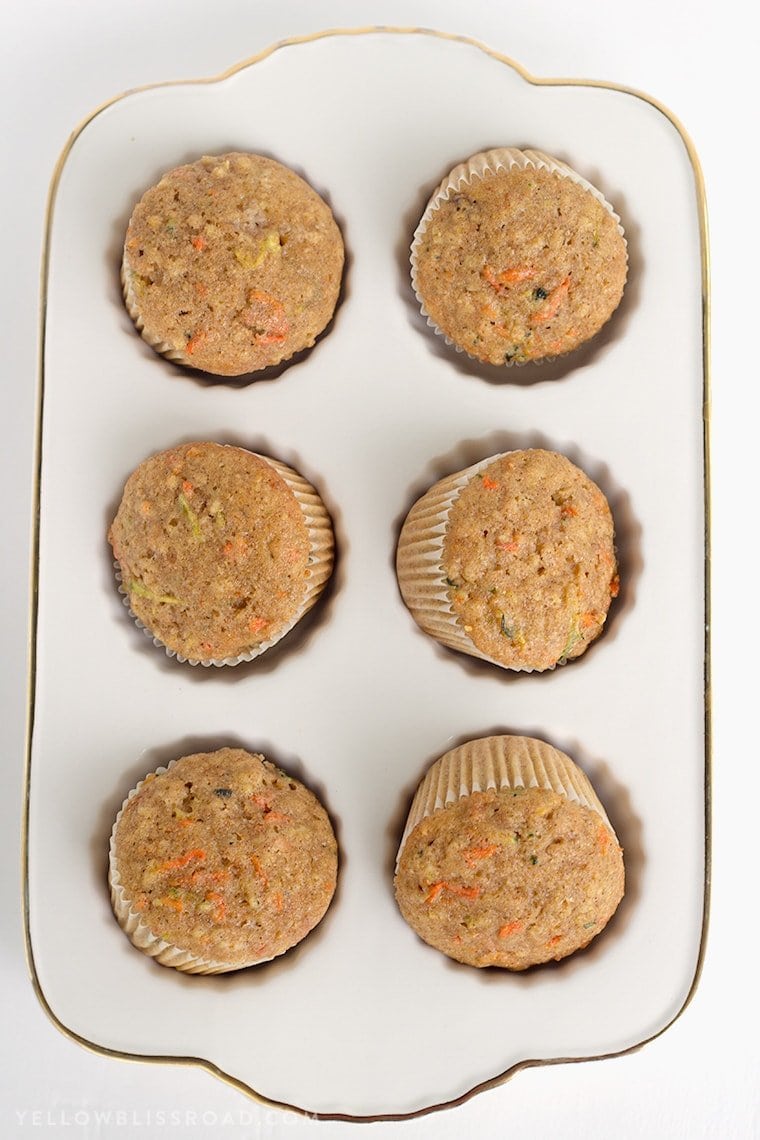 Recently my five year old daughter was needed to increase her fiber intake. Ahem. So I decided to make some muffins, and to make them super healthy. I thought they would hate them but they LOVED them! They each had two for breakfast and asked for them the next day. (Despite my daughter catching me dumping shredded carrot in the bowl – "Mom, are those CARROTS???").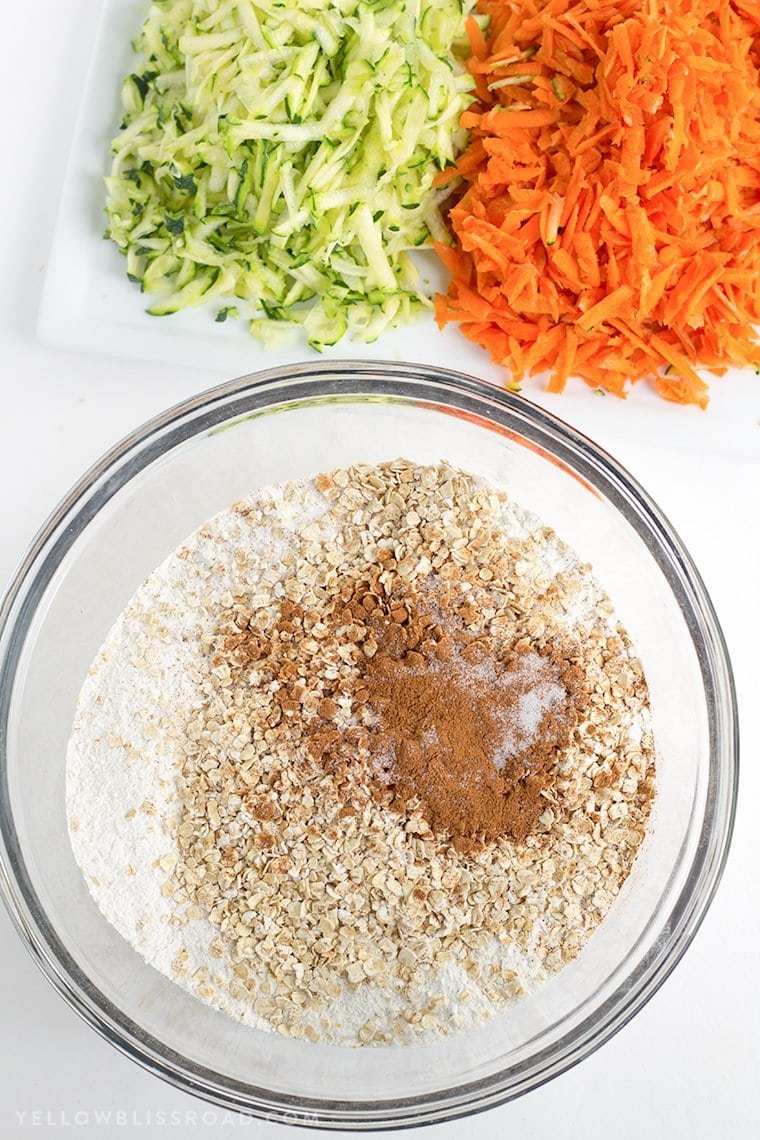 Interestingly enough, my kids really enjoyed these muffins. They are tender and moist, and hearty enough for a quick stand-alone breakfast. Between the oats and whole wheat and the raisins, there is tons of fiber and lots of vitamins from the carrots and zucchini, which also happen to keep these muffins super moist.
Adapted from Eating Well.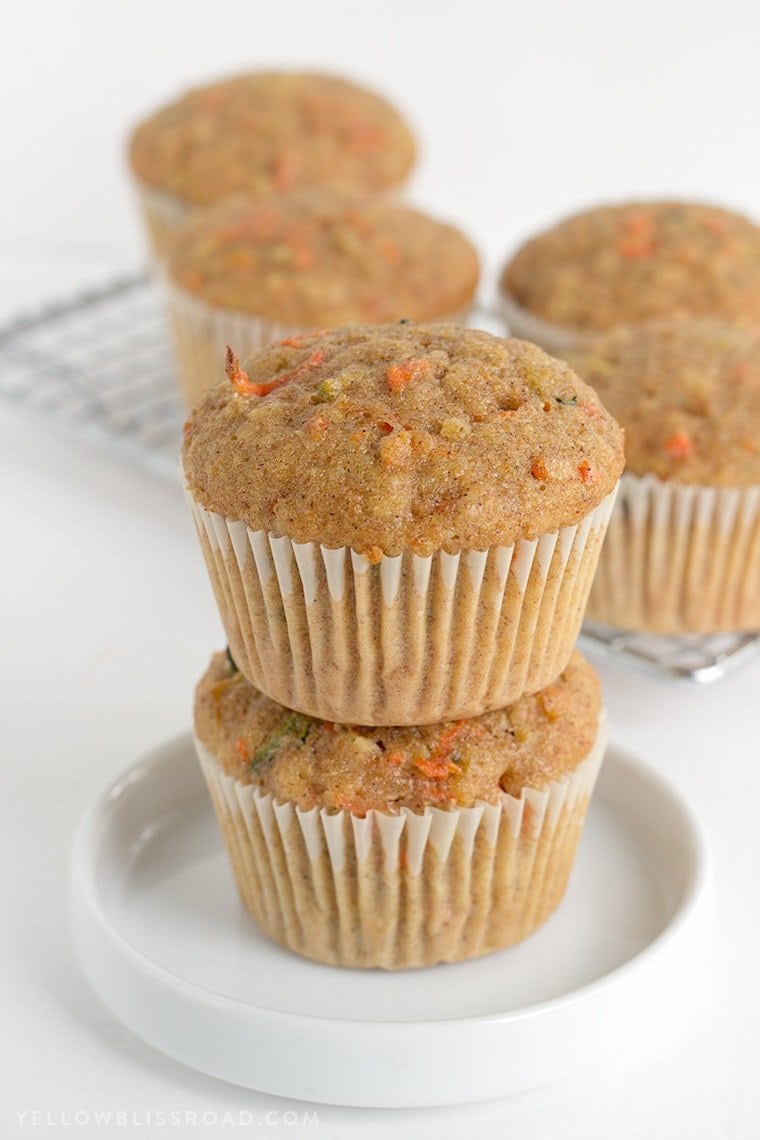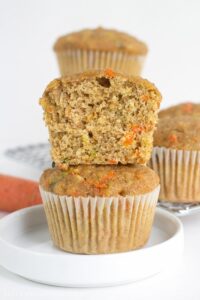 Print
Zucchini Carrot Oatmeal Muffins
Yield 12 muffins
Zucchini Carrot Oatmeal Muffins, made with whole wheat and golden raisins, are the perfect option for a healthy, wholesome and delicious breakfast or snack.
Ingredients
1/2 cup rolled oats
1 cup all-purpose flour
1 1/2 cups whole wheat flour
1 1/2 cups sugar
1 tablespoon baking powder
1 1/2 teaspoons ground cinnamon
1 teaspoon salt
3 large eggs + 1 large egg white
3/4 cup oil
1 cup grated zucchini
1 cup grated carrot
3/4 cup golden raisins (optional)
Instructions
Preheat oven to 350 degrees. Line a 12-count muffin pan with paper liners, or spray generously with nonstick cooking spray.
Squeeze as much liquid as possible out of the zucchini and carrots. We want moist, not mushy.
Mix dry ingredients in a large bowl and set aside.
In a separate bowl, whisk eggs and oil. Stir in grated zucchini and carrots.
Add the wet ingredients to the dry ingredients and stir just until combined.
Fill muffin cups about 3/4 full and bake for approx. 20 minutes. They are done when a toothpick inserted comes out clean, and tops spring back when lightly touched.
Coll completely in the muffin pans and serve. 
Store in a tightly sealed container for 4-5 days.
Courses Breakfast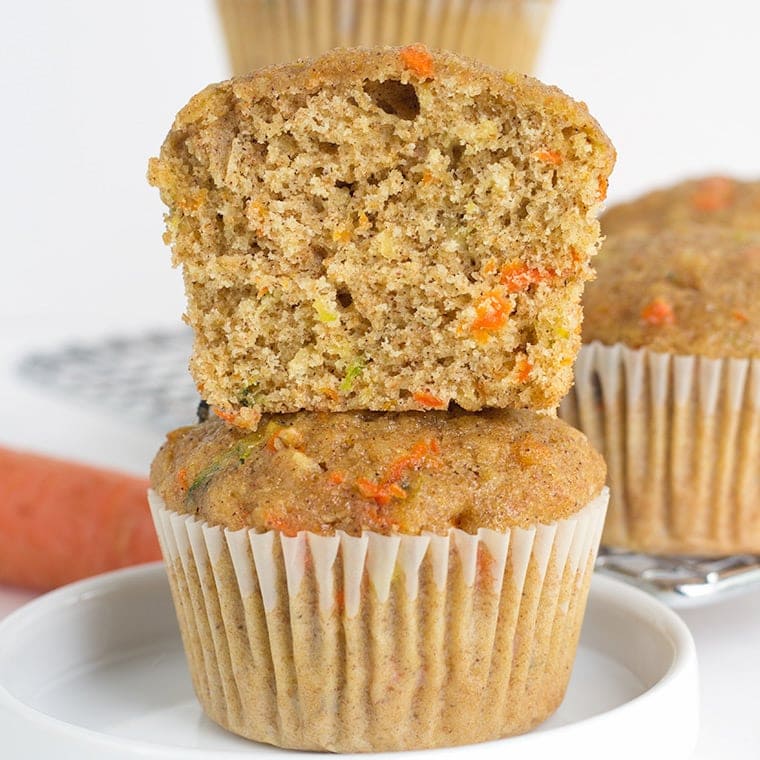 If you loved these Zucchini Carrot Oatmeal Muffins, you might also enjoy these tasty options:
Double Chocolate Zucchini Muffins
  And if zucchini is your thing, try these delicious recipes:
Chocolate Chip Zucchini Oatmeal Cookies
 For all breads & muffins go HERE, for all breakfast recipes go HERE, and for the recipe index go HERE.