Chicken & Black Bean Baked Tacos
These Chicken & Black Baked Tacos are so easy and tasty. They are the perfect quick meal for a busy weeknight, or when you're feeding a crowd.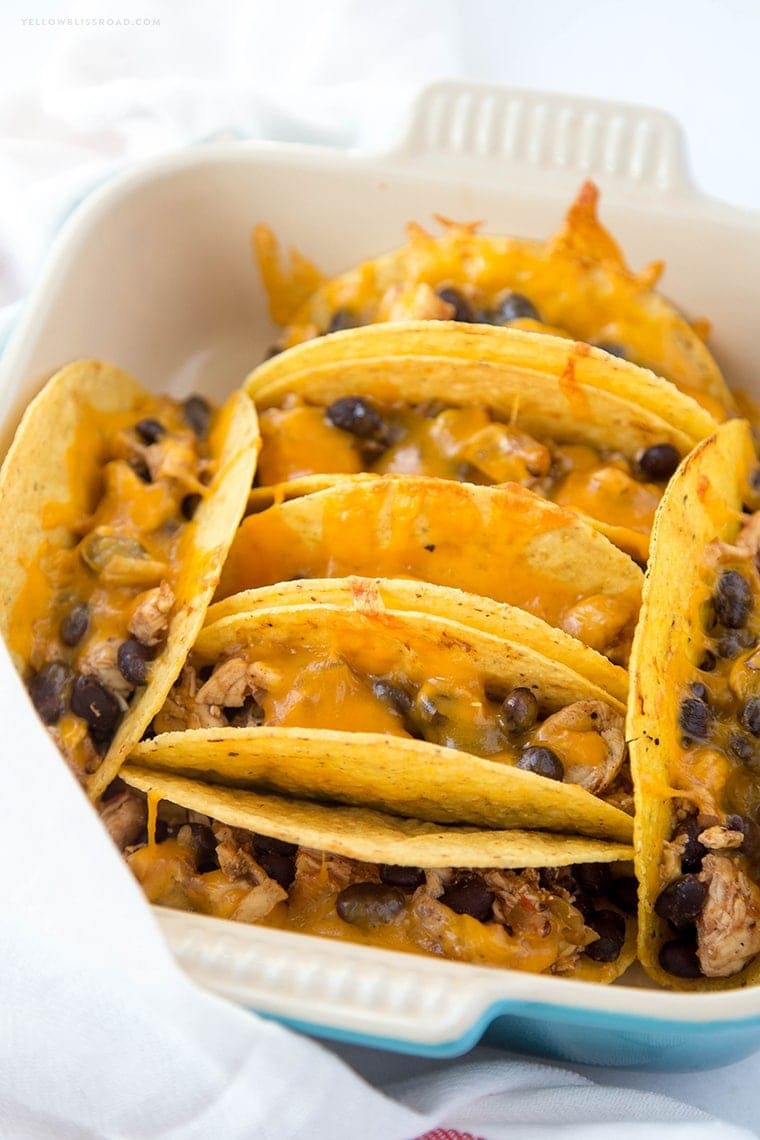 We are taco fanatics at our house. We love tacos – chicken tacos, beef tacos, pork tacos…even lettuce wrap tacos! My kids get excited when they hear it's taco night, and they love the oven baked tacos with the melty cheese so they are the most requested. Last Tuesday I decided to change things up a bit by making our favorite oven baked tacos with black beans and chicken instead of ground beef and refried beans.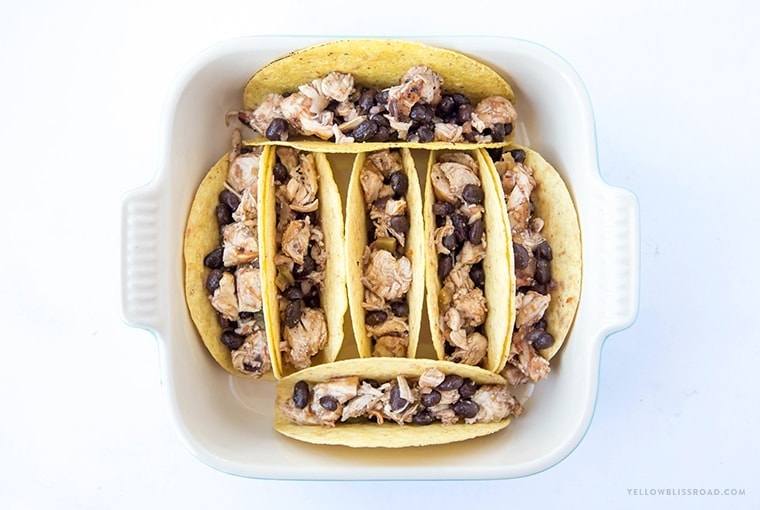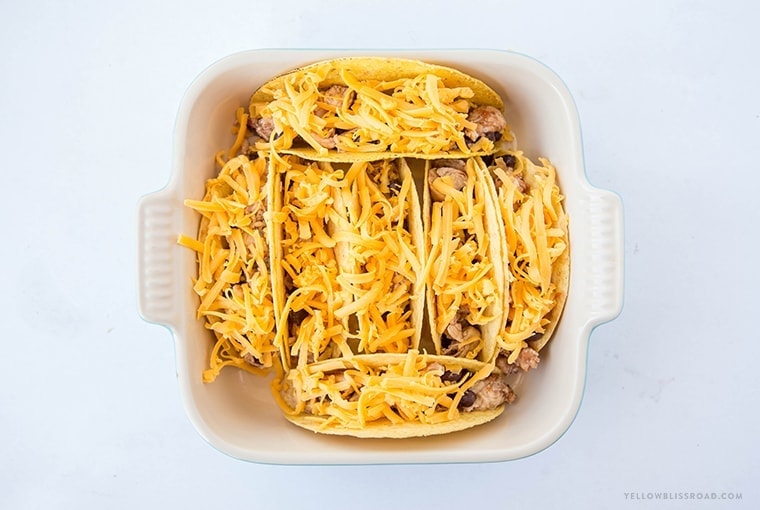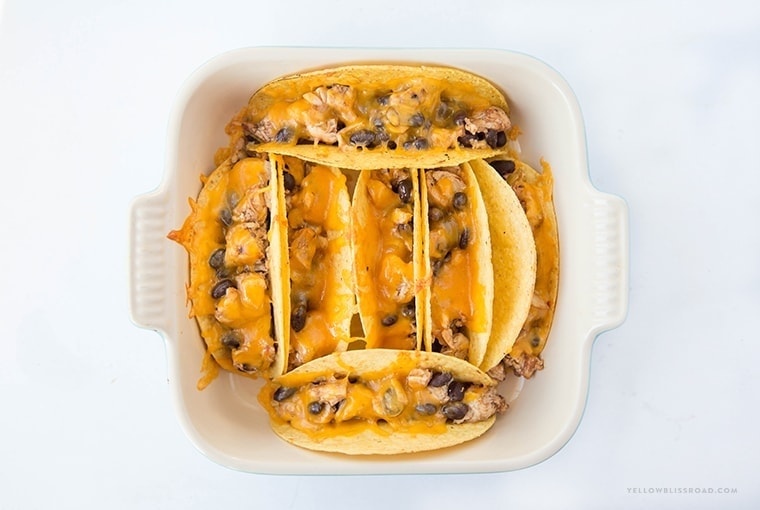 Do you ever plan your menu while grocery shopping? I try to sit down and plan but honestly half the time I toss that out the window because I usually get inspired when I'm at the grocery store. Well last Tuesday I had an hour to kill so I did what any sane mom would do – I went to Target, Starbucks latte in hand. I had taken some chicken out for dinner but I still hadn't decided what to do with it. As I was lazily strolling down the aisle it hit me – tacos! It just so happened that I was in the Mexican aisle when this happened. I wracked my brain trying to remember if I had taco shells and while I thought I had some, I figured I'd better buy a couple of new boxes just in case.
So I got home and started to prepare dinner. I seasoned the chicken with a little taco seasoning and cooked it in a bit of olive oil. Then I drained and rinsed the black beans and stirred them in with a little salsa to round it all out. Then I opened up one of the packages of taco shells I bought. And they were ALL. BROKEN. Every single one. Dang – but at least I had bought two so I opened the other. And guess what? Yeah, they were ALL. BROKEN. Every single one. Thankfully I had just enough in my pantry to provide us with a decent dinner that night…a little stale, but they worked. But I won't be buying taco shells at Target ever again!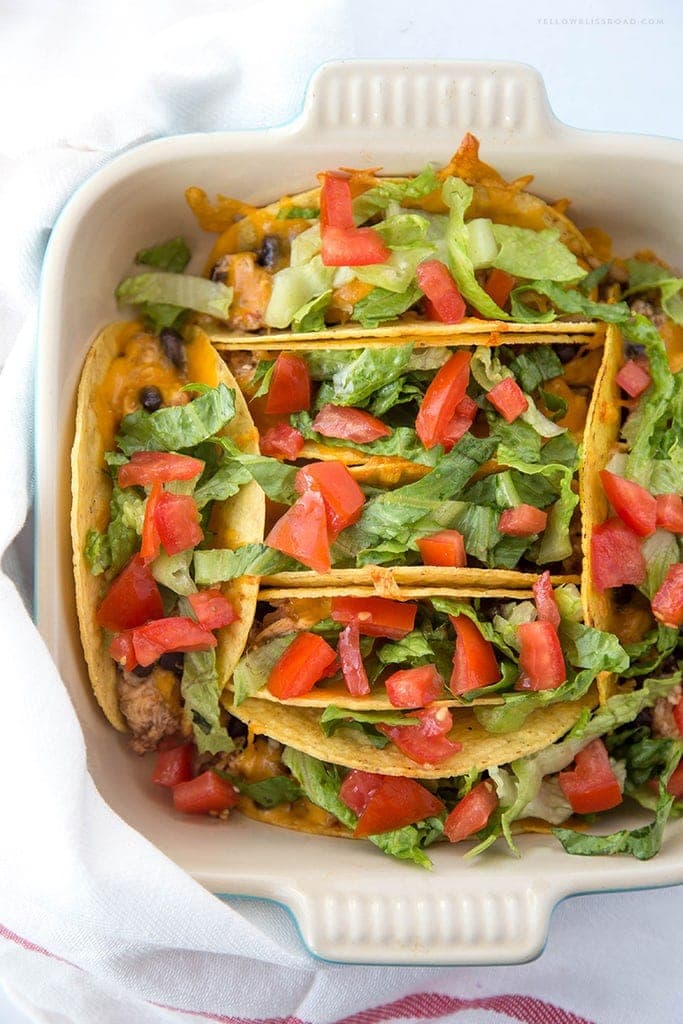 Boy, were they tasty, though! I'll definitely be adding this recipe into the monthly rotation. Sans broken taco shells I hope.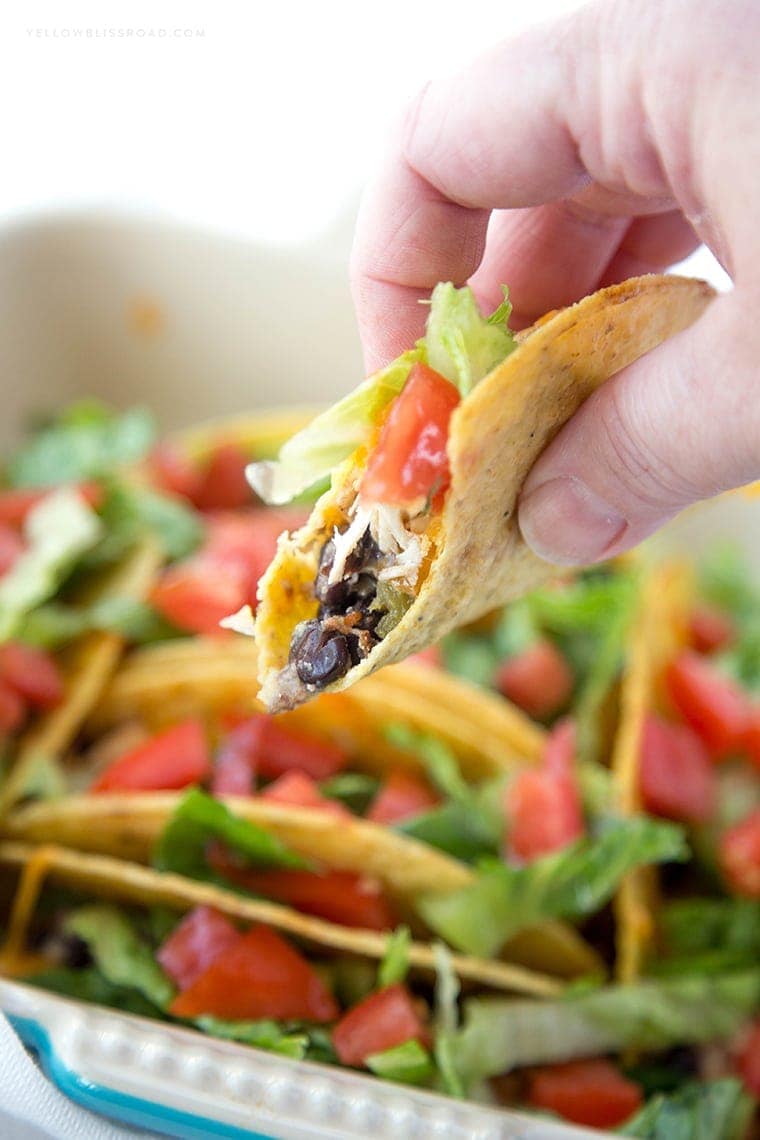 If you've made this recipe, please come back and leave us a star rating or a comment below. Or, tag us on social media @yellowblissroad or #yellowblissroad for a chance to be featured.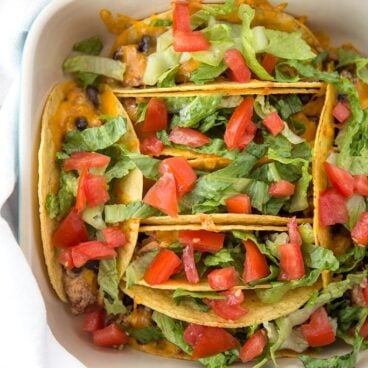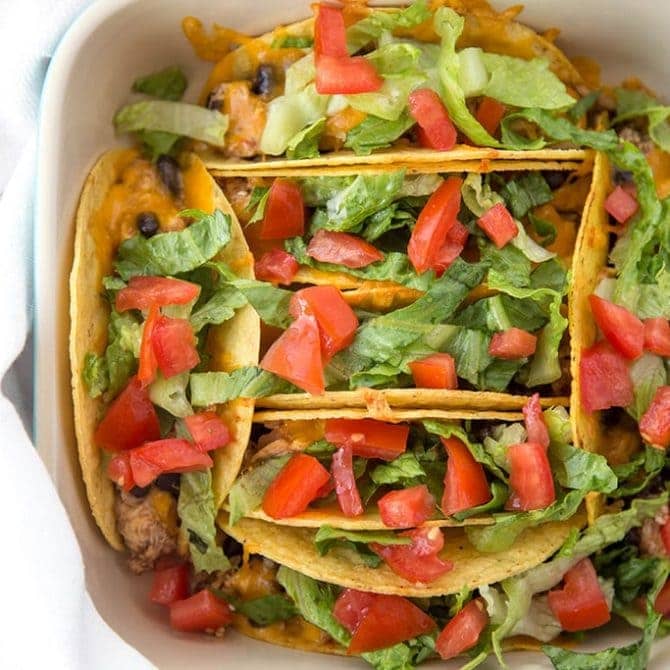 Chicken & Black Bean Baked Tacos
Ingredients
1 1/2

pounds

boneless

skinless chicken breast

2

teaspoon

taco seasoning

1/2

teaspoon

salt

1 15-

ounce

can black beans

drained and rinsed

1/2

cup

salsa

12

taco shells

1

cup

shredded cheddar cheese

Lettuce

tomatoes and other taco toppings
Instructions
Preheat oven to 400 degrees.

Cut chicken into bite-sized pieces. Sprinkle with taco seasoning and salt.

Heat a tablespoon of olive oil in a 10" skillet and cook chicken until no longer pink; about 5 minutes. Remove from heat and stir in black beans and salsa.

Fill taco shells with meat mixture and arrange standing up in a 13"x9" baking dish. Sprinkle with shredded cheddar.

Bake at 400 degrees for about 10 minutes or until cheese is completely melted.

Top with your favorite taco toppings and serve immediately.
For more quick & easy dinner ideas, try these:
Green Chile Chicken Enchilada Nachos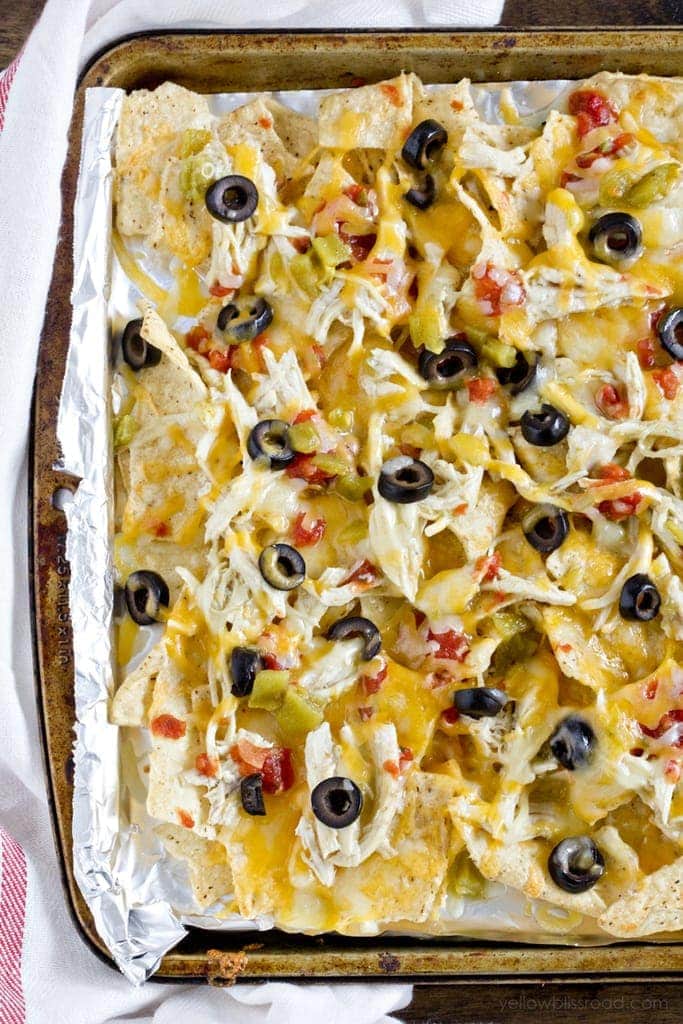 Stovetop Cheesy Flatbread Tacos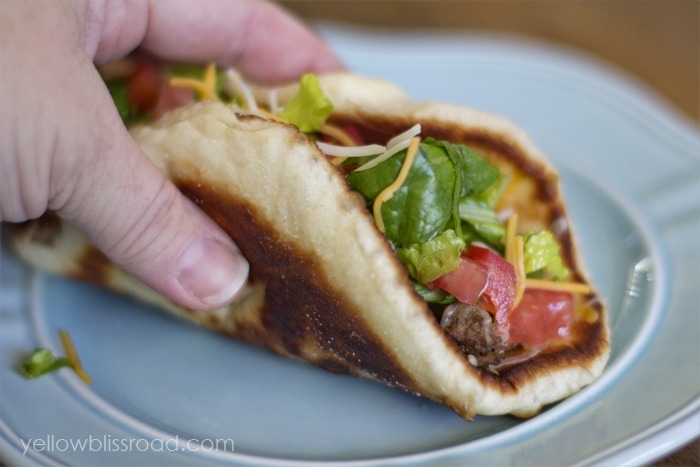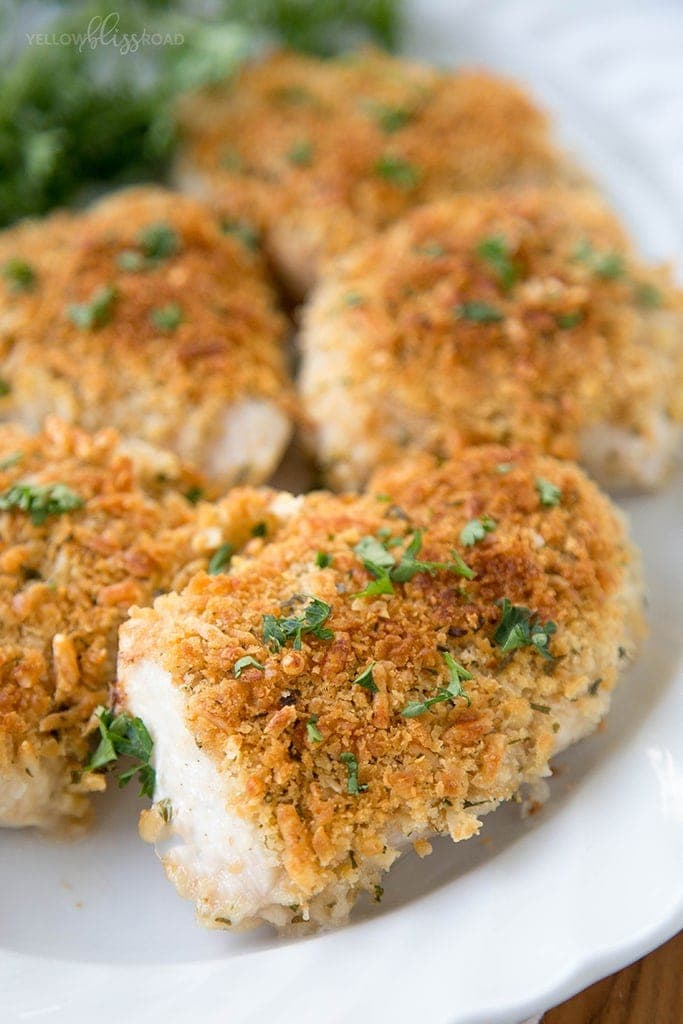 One Pan Taco Macaroni and Cheese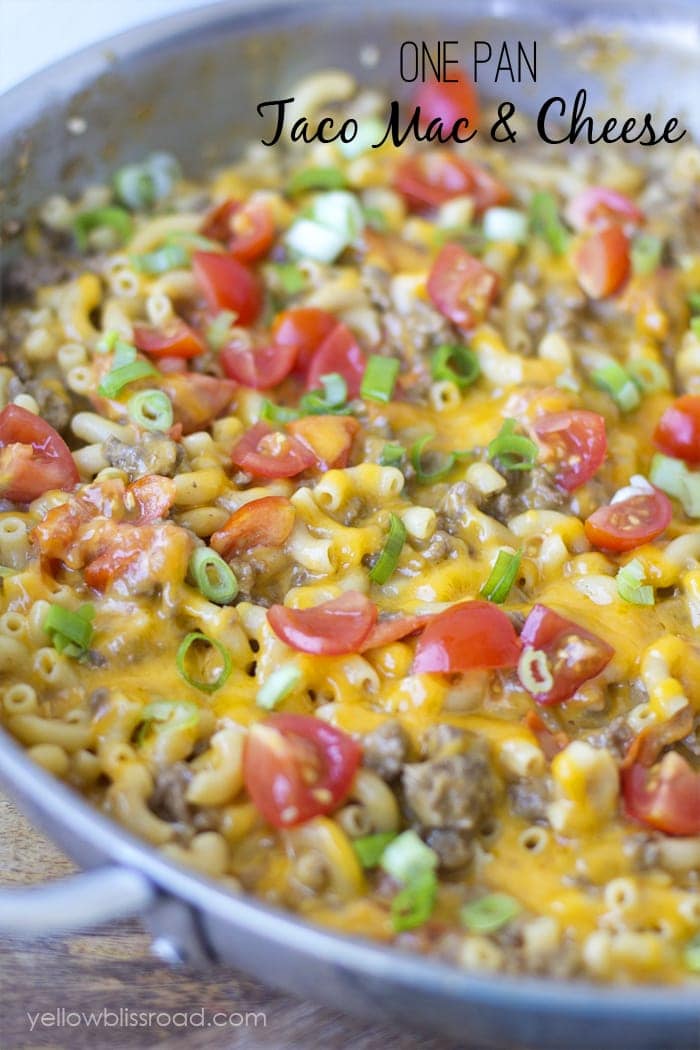 For all dinner recipes go HERE. For our Recipe Index, go HERE.