Tart, fruity and sweet this Coconut Key Lime Pie is one of the best and most loved dessert pies! For this pie we've put coconut IN the crust, to pack even more of a flavor punch.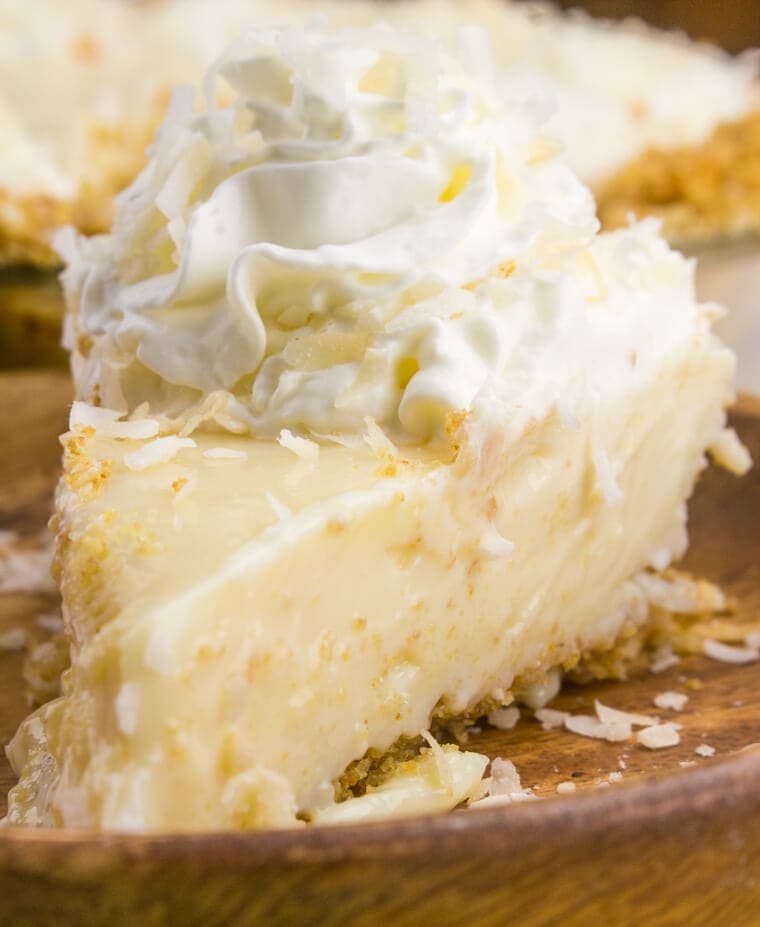 Key Lime Pie has long been one of my favorite flavors of pie, ever! I mean since I had my first bite many many years ago, I was hooked! I mean how can you not be hooked? The flavors of the tart limes mixed with the sweetness of the sweetened condensed milk? It's just love in every single bite and I can't get enough.
So when I get the chance, I always like to take spins of some of my favorite dishes to see if I can amp them up and make them better! Well my friends let me introduce you to the Coconut Key Lime Pie. I mean we all love to put the "lime in the coconut" right? So why not put the coconut in the lime this time? It only makes sense and seriously, to die for.
I have to admit, my secret crust for all my graham cracker bottomed pies is the coconut in the crust. Literally it's a game changer. You don't really even need coconut in the recipe to put coconut in the crust, it literally has the most amazing flavor ever. I sit and eat just the pie crust crumbs most of the time because I'm literally that addicted to it…no shame.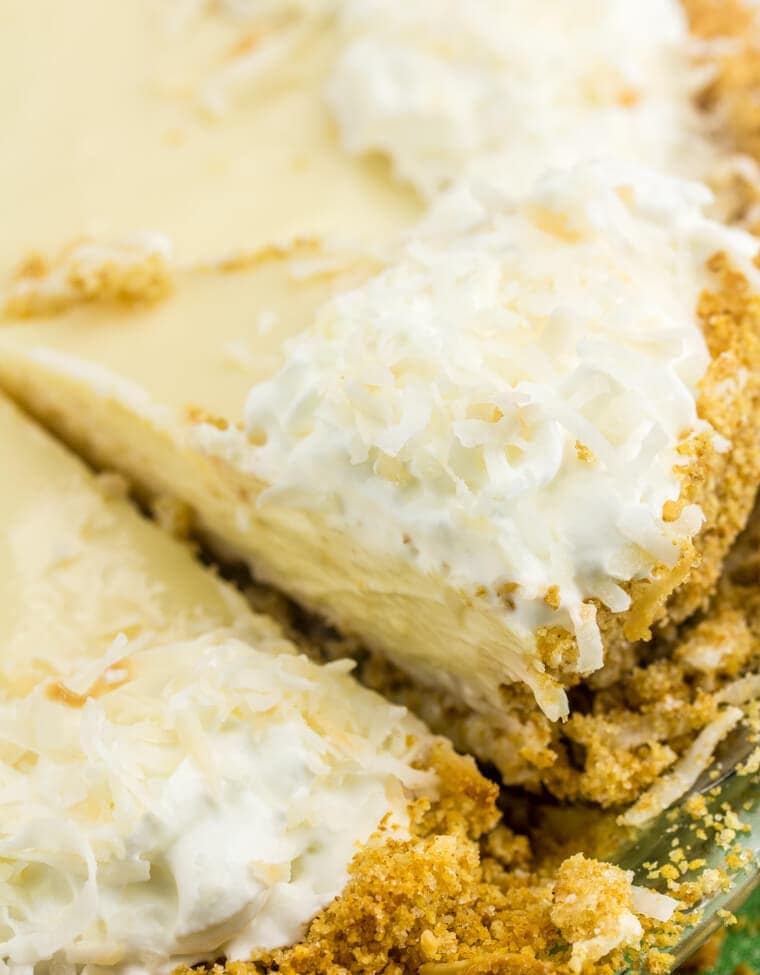 So this Coconut Key Lime Pie is seriously super simple, once you get past actually juicing your key limes….dreadful. If anyone has a more simple way to juice these puppies, I'd love to hear your secrets. I had to have my husband come help me…I hate the daunting task of juicing the key limes, but it's all worth it in the end. But with desserts all the labor and work that goes into them are usually paid off!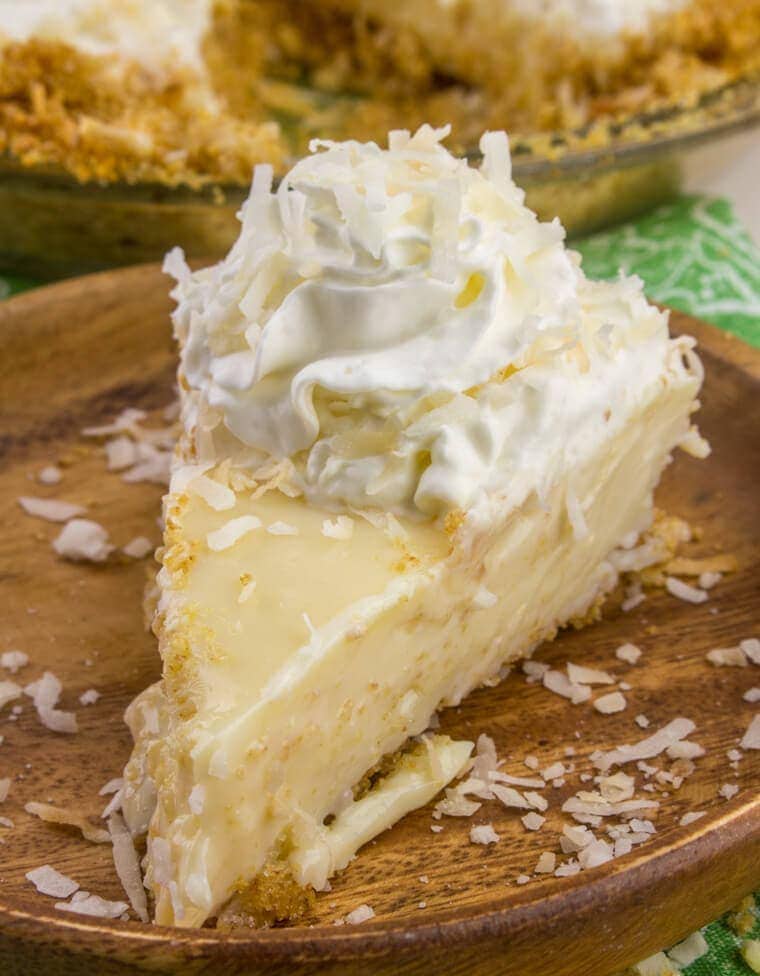 So anyways, like I said this pie is super simple. All you need is your crust ingredients which are graham cracker crumbs, sugar, coconut and butter. And then your filling which is sweetened condensed milk, key lime juice, sour cream and coconut. Say what?!?! Yes it's seriously that simple! That's why it's a fave around here.
So if you're looking for a delicious pie that takes a twist on a classic then this Coconut Key Lime Pie is the way to go! You will fall in love with a classic again!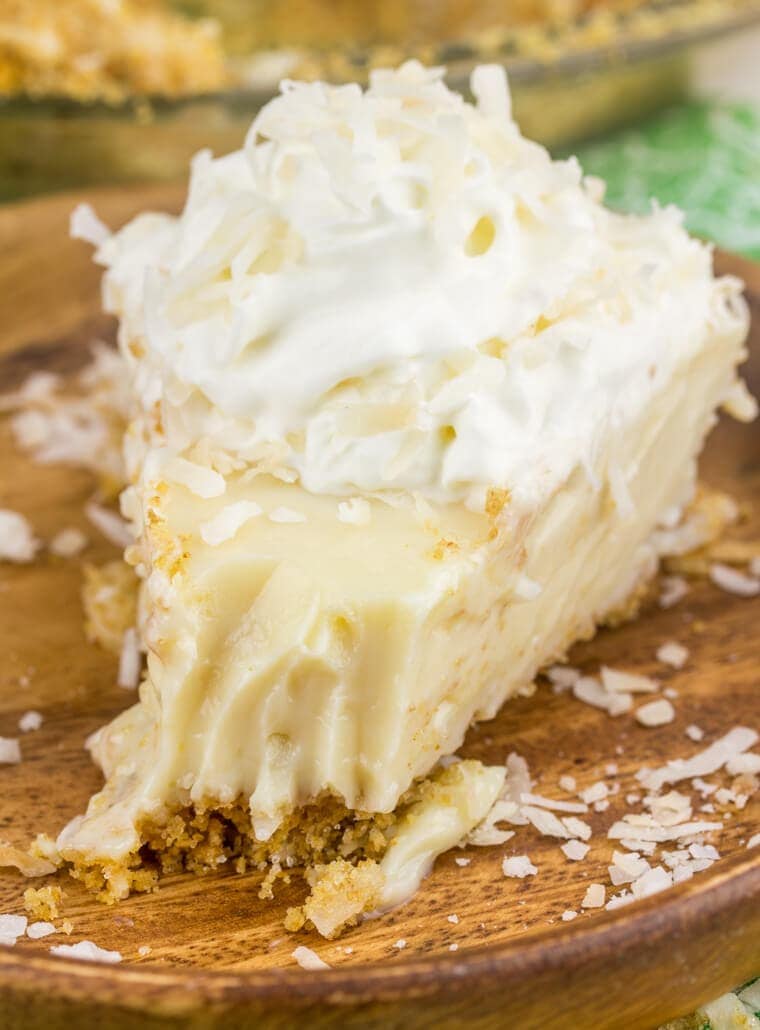 If you've made this recipe, please come back and leave us a star rating or a comment below. Or, tag us on social media @yellowblissroad or #yellowblissroad for a chance to be featured.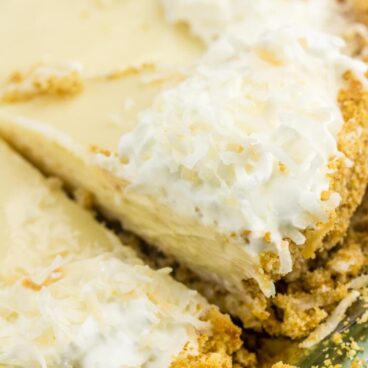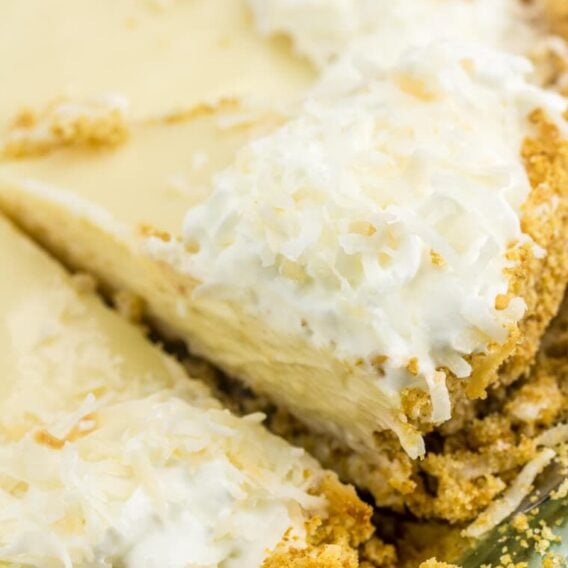 Coconut Key Lime Pie
Total Time
13
hrs
35
mins
Ingredients
Crust:
1

sleeve graham crackers

1/4

cup

sugar

1/2

cup

coconut

6

Tbs

melted butter
Pie:
2

14 oz cans sweetened condensed milk

1/2

cup

sour cream

1/2

cup

coconut

3/4

cup

key lime juice
Instructions
Preheat oven to 350.

In bowl mix together your graham cracker crumbs, sugar, coconut and butter and mix until combined and press into a 9" prepared pie pan, bake for about 10 minutes.

To make your filling in bowl whisk together your sweetened condensed milk, coconut, sour cream and key lime juice.

Pour into prepared crust and bake for about 10-15 minutes or until center is set.

Refrigerate for at least 3 hours.

Decorate with whipped cream and toasted coconut if desired.
Other pies you make like: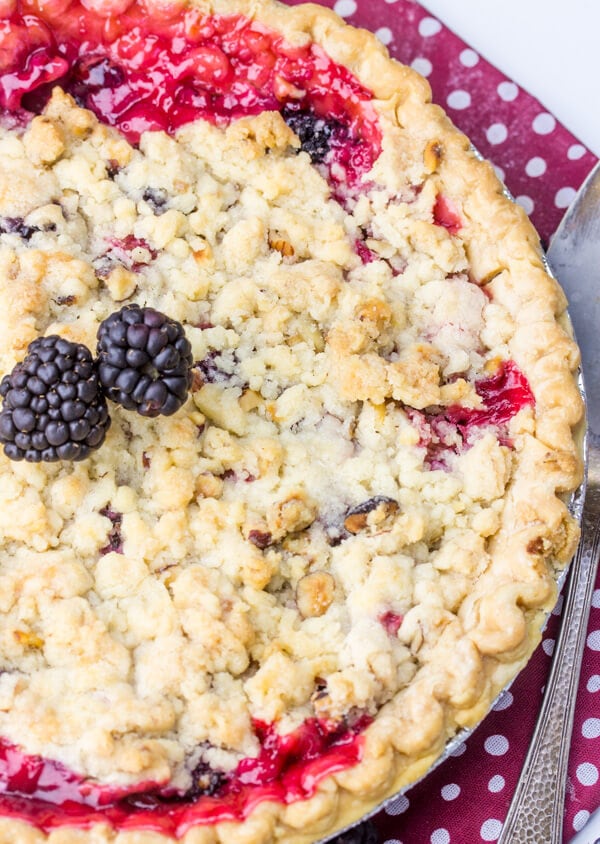 Blackberry Rhubarb Crumble Pie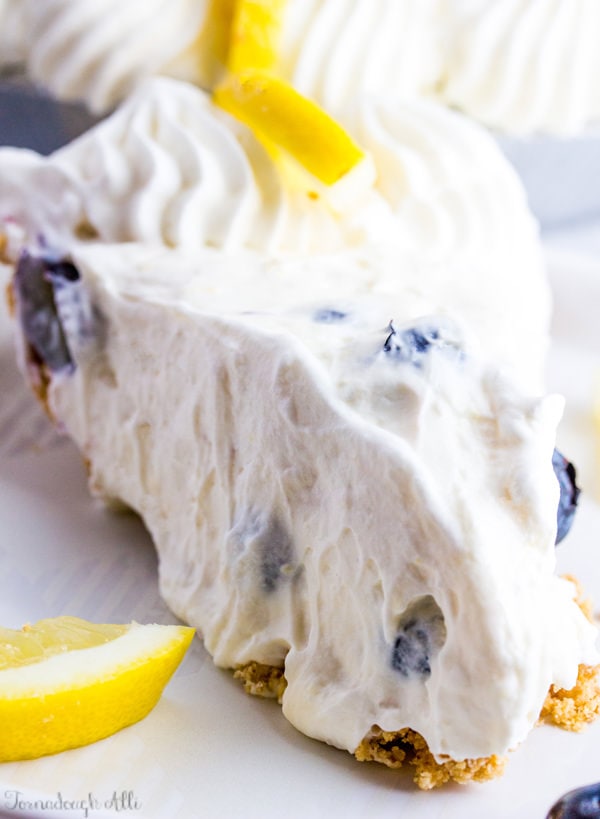 Love this Coconut Cream Pie? Try these other delicious summer desserts!
No Churn Toasted Coconut Ice Cream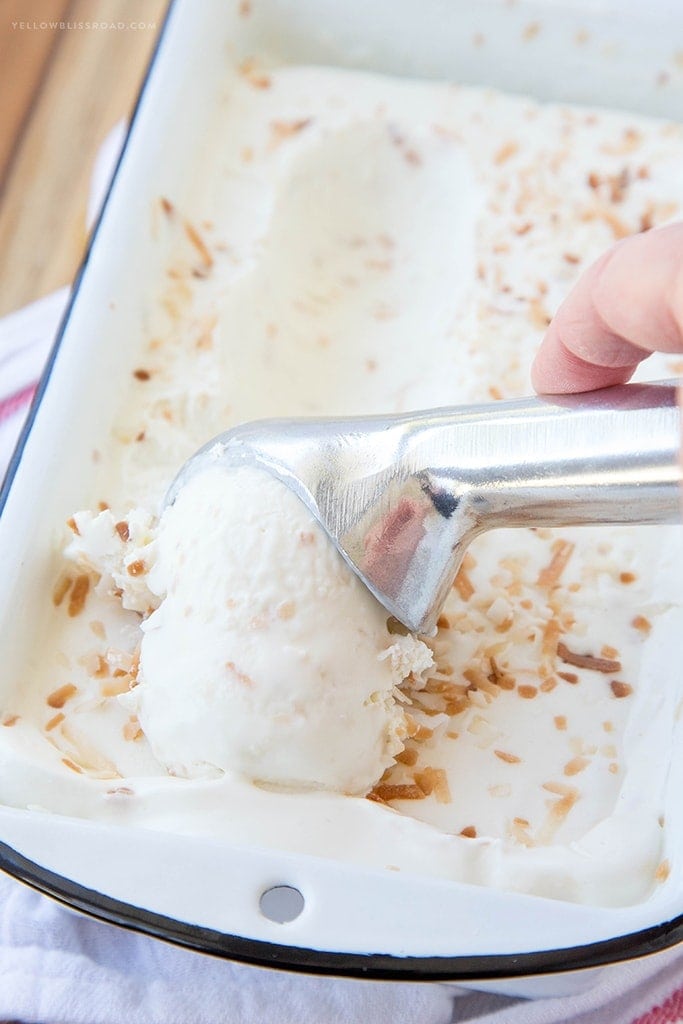 No Bake Mint Chocolate Chip Pie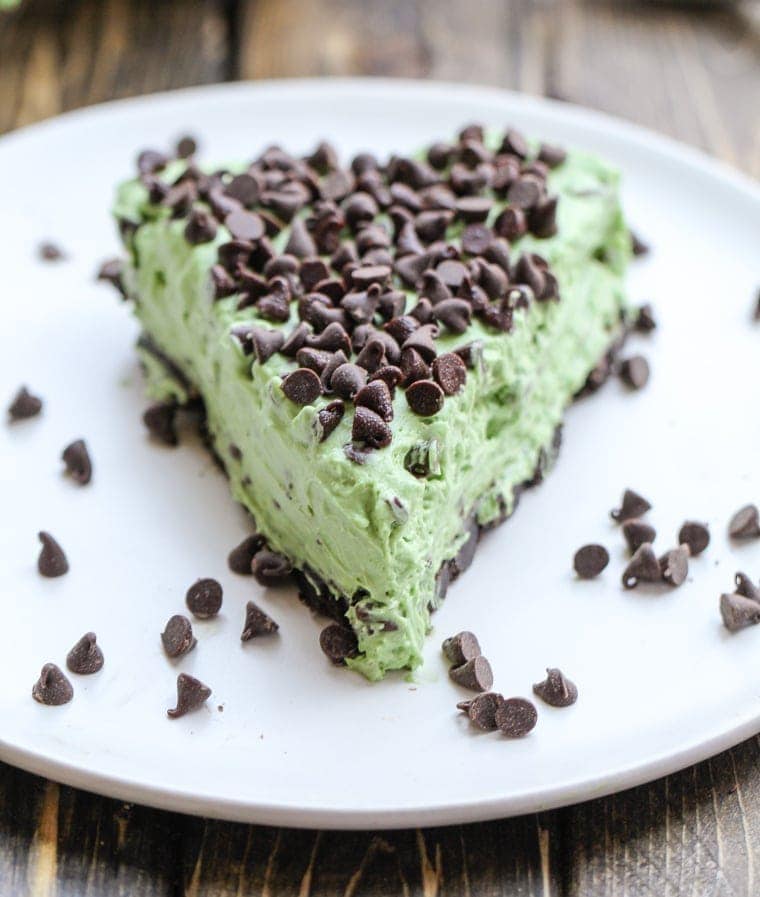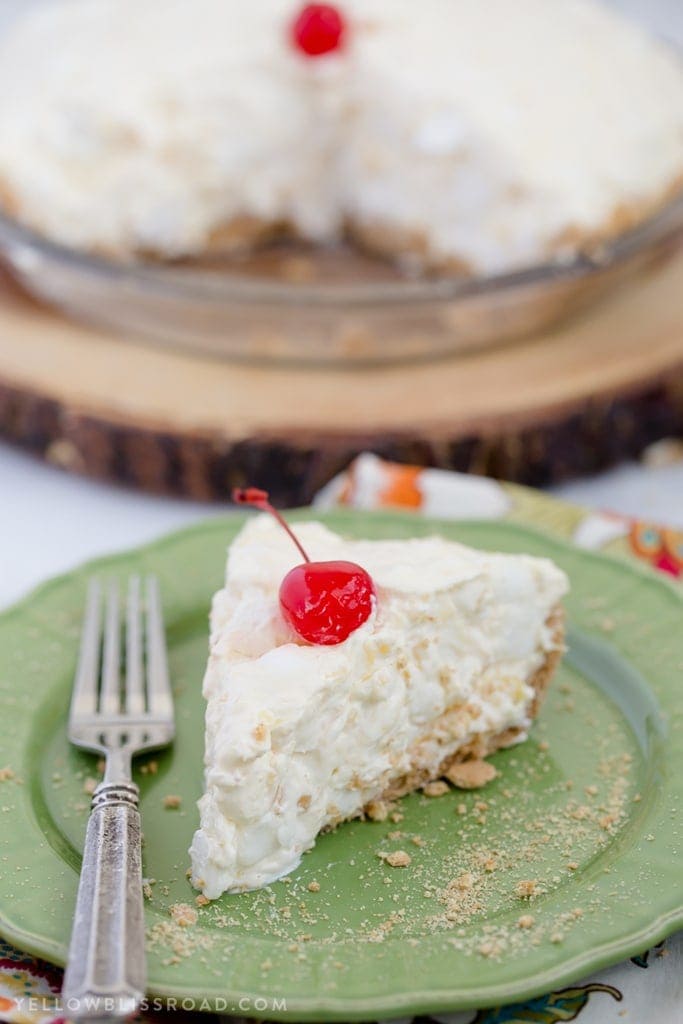 For all desserts go HERE and for the recipe index go HERE.