Hey there friends! It's Chandra popping in from HashtagBlessed with a fun wishlist for the kids to fill out and send to Santa right in the nick of time for Christmas!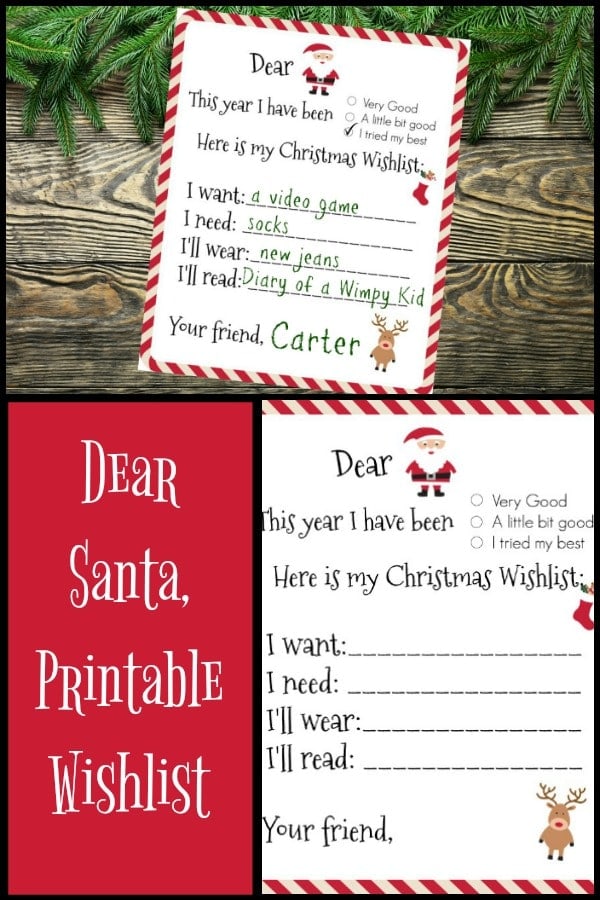 With Christmas quickly approaching it's that time of year when the lists start to come out by the dozens. Grocery lists for the guests that will arrive, lists of gifts to buy for the people you love and most importantly, kids wish lists that are to be mailed off to Santa!
If your kids are anything like mine and tune into Teletoon, then you probably already know that THEY. WANT. IT. ALL. There is not a Barbie or Superhero commercial that comes on where someone isn't saying "I want that for Christmas!" The Lego section cannot be passed at Wal Mart without deep analysis over which sets are worthy enough to be requested from Santa. How many baby dolls does a child really need?!!
This fun wish list will help kids think about exactly what it is they may want or need. They are able to reflect on their behaviour throughout the year and make the decision as to which option they want to check off for Santa. It's hard to believe, but Carter regularly asks for socks and underwear at Christmastime. It seems as though the sock monster hits up his room on a regular basis.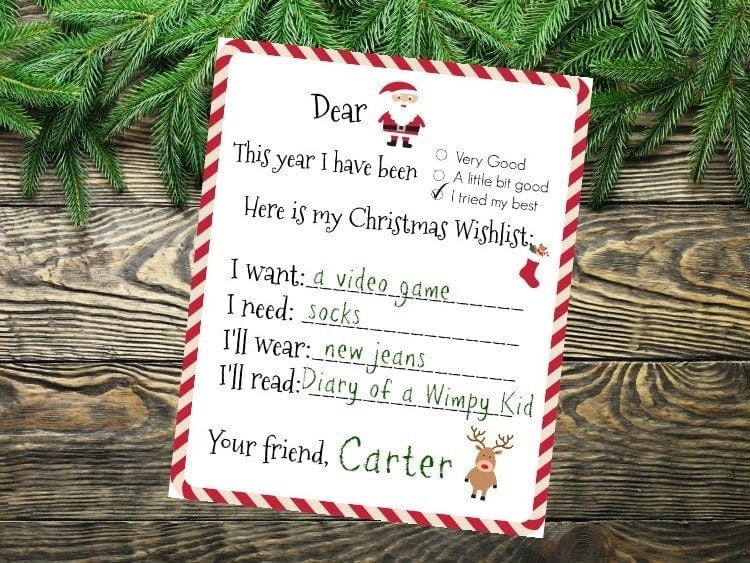 You could have your child fill out a couple of wish lists and then pass them out to grandparents. This way you can avoid duplicate gifts! Having my kids fill out this wish list will be the perfect motivation to actually start some Christmas shopping. Some years I'm on the ball and done my shopping in early December. Other years, it's December 24th and I'm still searching!
This printable is formatted as an 8×10. The size can be easily adjusted on your printer settings.
Click HERE to download your FREE Printable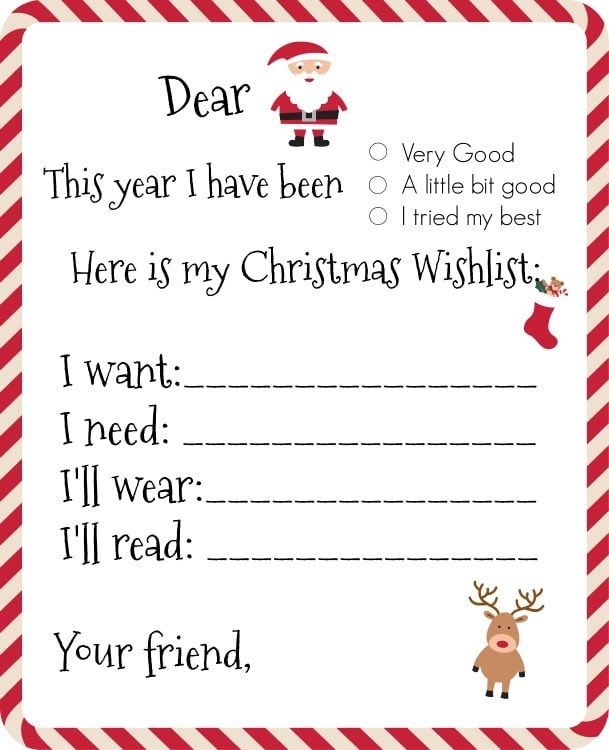 Are you a last minute shopper? Or have you finished up and ready to wrap?!
Looking for more Free Printables for Christmas? You'll love these:
Christmas Scripture Printables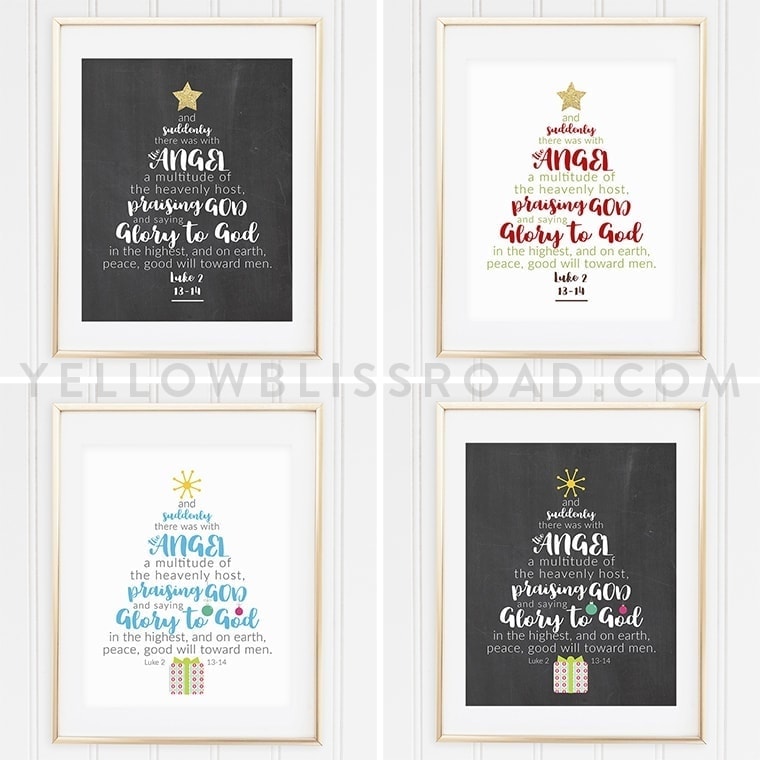 Printable Coal from Santa Tags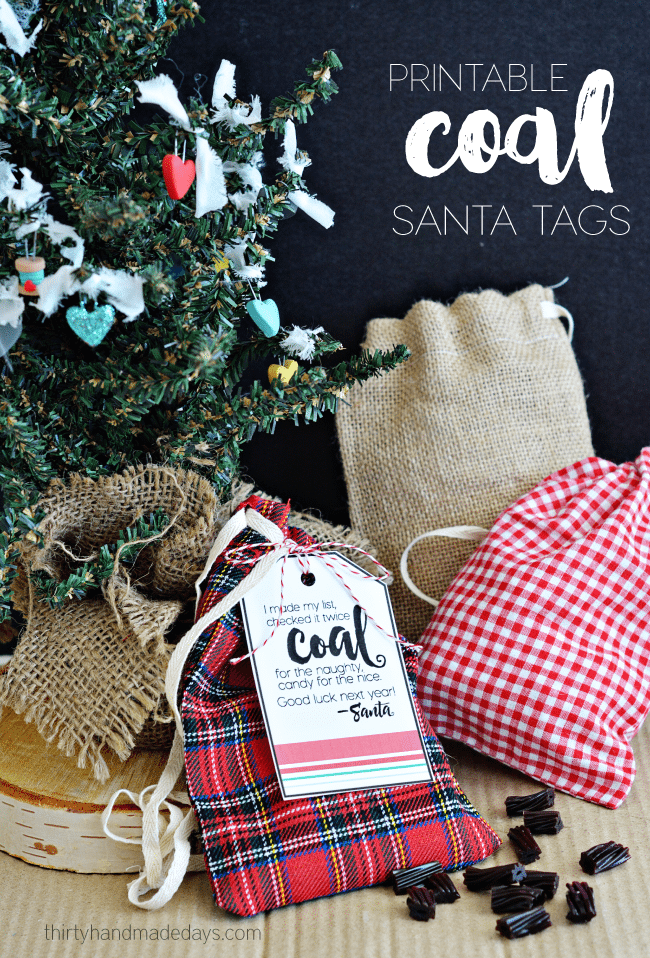 DIY Advent Calendar Printables