Hey all! Sam back from The Culinary Compass to share another one of my favorite recipes! One of my favorite parts  of summer is grilling food for dinner with friends and family and being able to sit around and chat while the food is cooking. With these Foil Packet Sausages with Peppers & Onions, all you have to do is assemble and let the grill do the rest!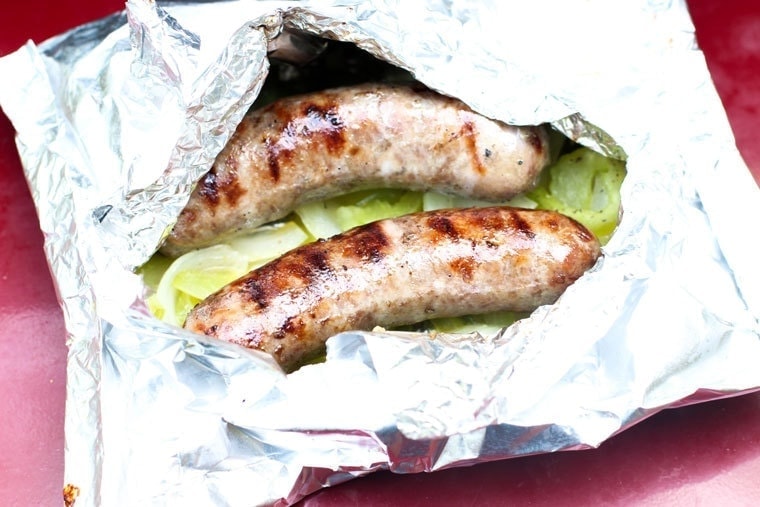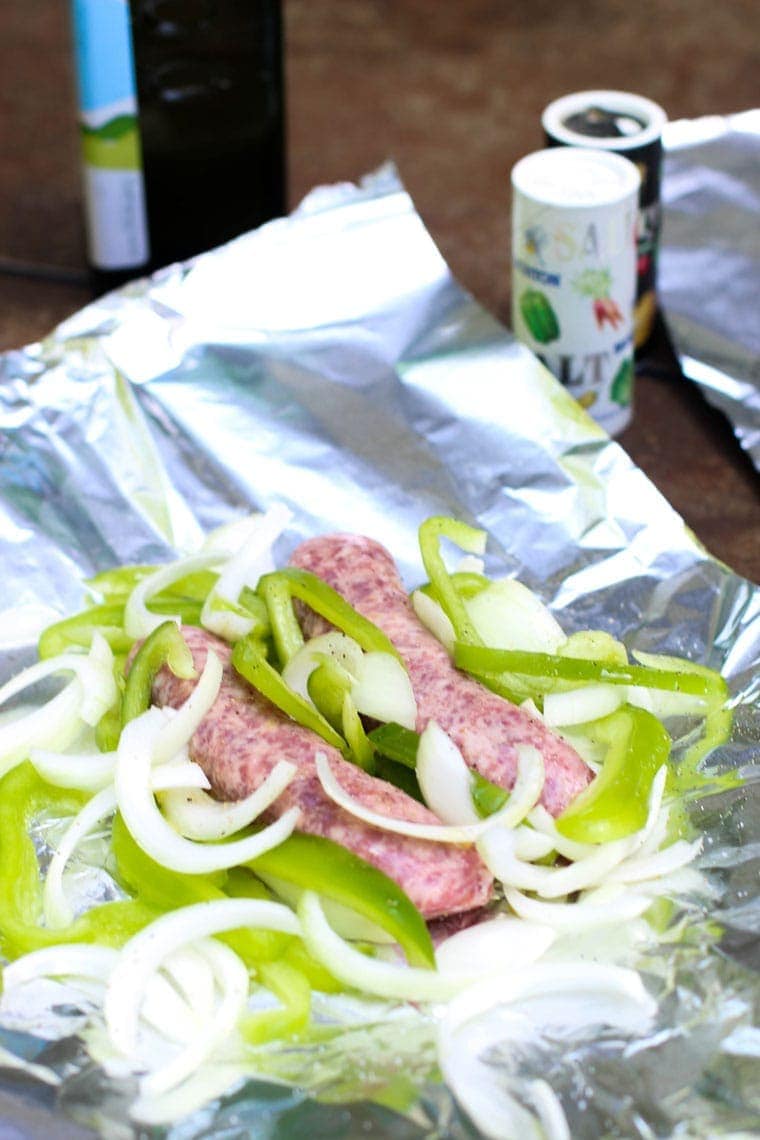 I'm a huge fan of bratwurst sausages with peppers and onions since it's such a quick meal. I've found that throwing them all together in a foil packet with a little liquid to steam them is the fastest way to cook everything. This also produces the least amount of dishes which is perfect for weeknights! *Note: You don't have to use Bratwurst, try Italian Sausages or any other favorite!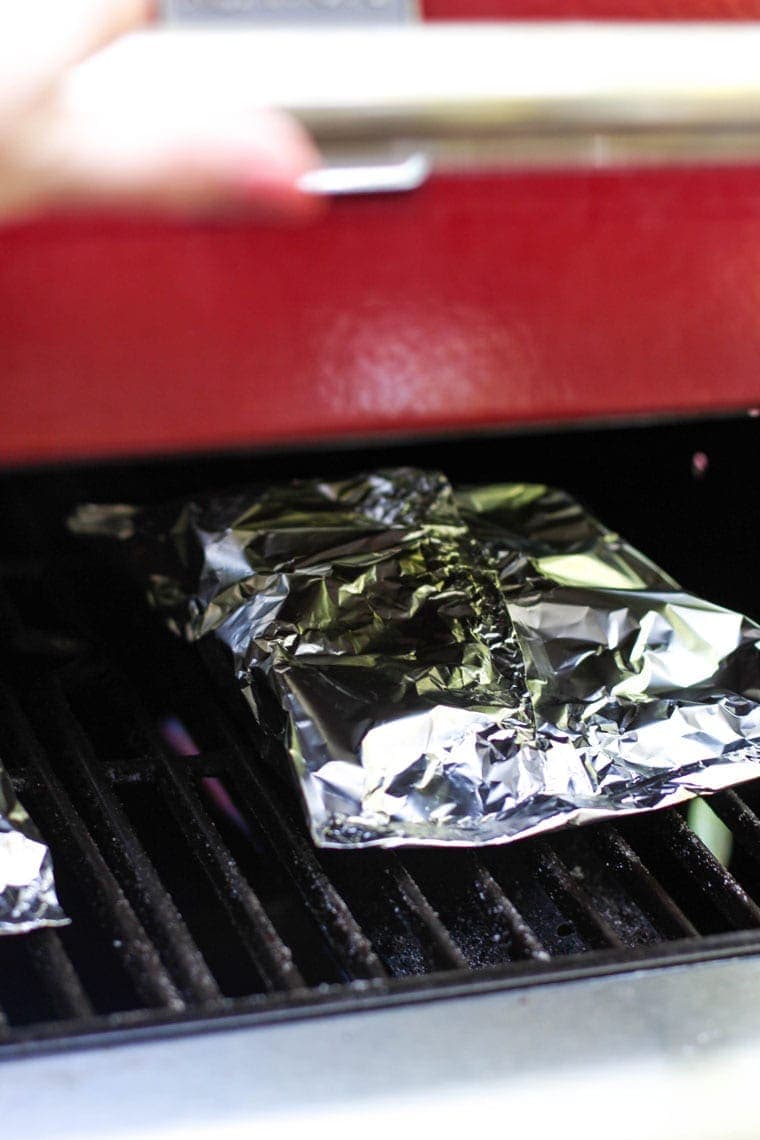 I have tried both a light beer and chicken broth as the liquid to steam with. Both produced great results and really give the sausages extra flavor of whatever you end up choosing. If you have a little extra broth leftover, try using that. If you love beer and want to infuse your sausages with some beer flavor, try that!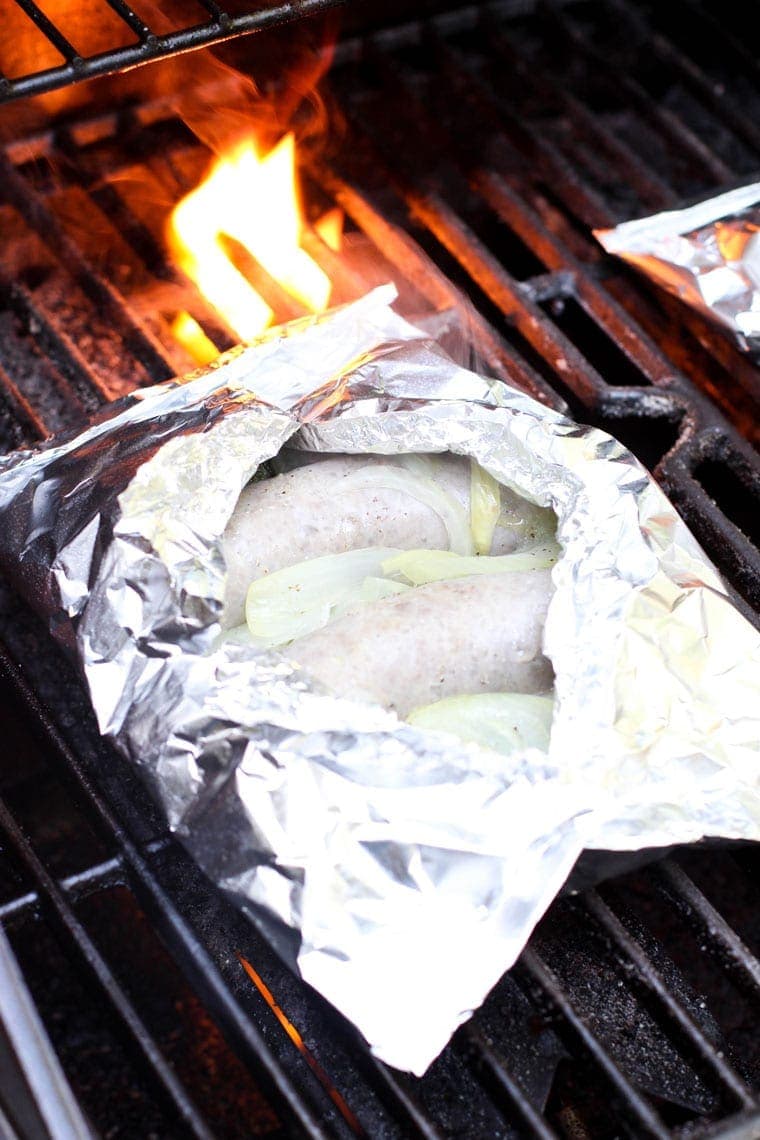 Since using the liquid and enclosing everything in the foil packet steams the sausages, the casings turn almost a pale white. It doesn't look super appetizing at first, but allowing a few minutes on either side of the sausage to sit on the grill to give grill marks makes it look much better. One thing I love about steaming is the fact that you get a great pop from the casings when you bite into them.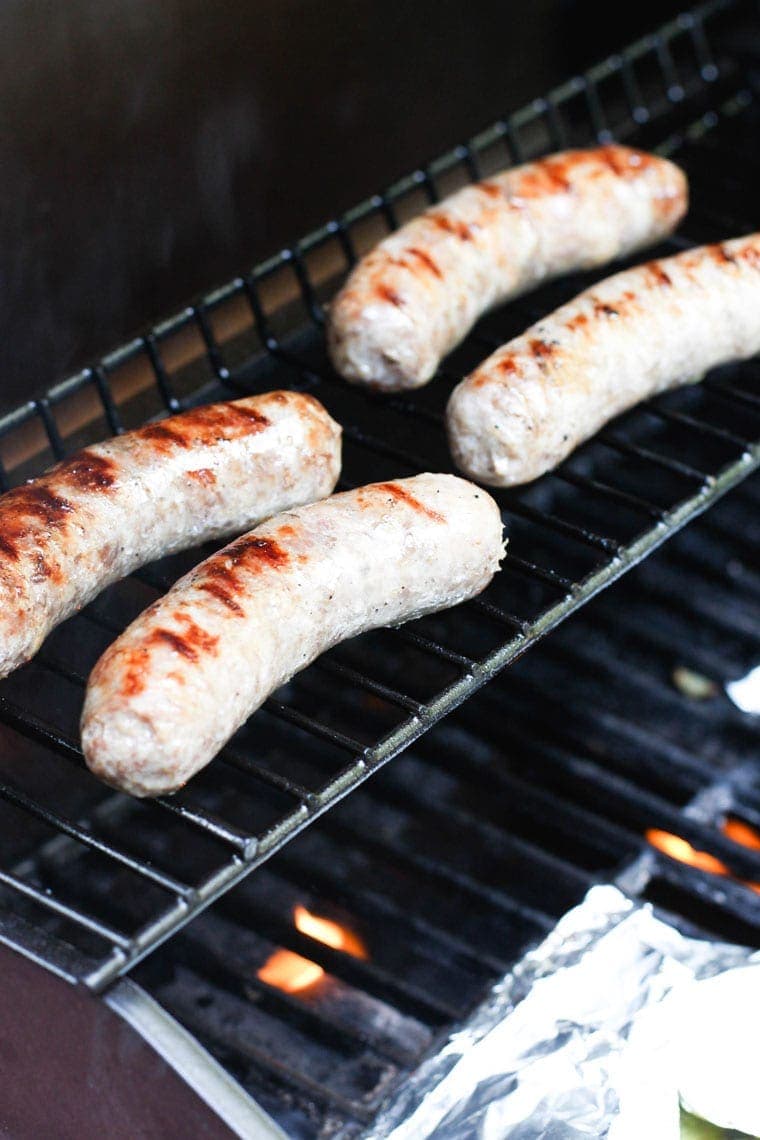 You can also toast the buns on the grill to give it that extra char and flavor. You can definitely add more veggies to a foil packet to serve as a side with all of the great farmers market produce out now! Try a few different colored peppers for an even more colorful and exciting dish!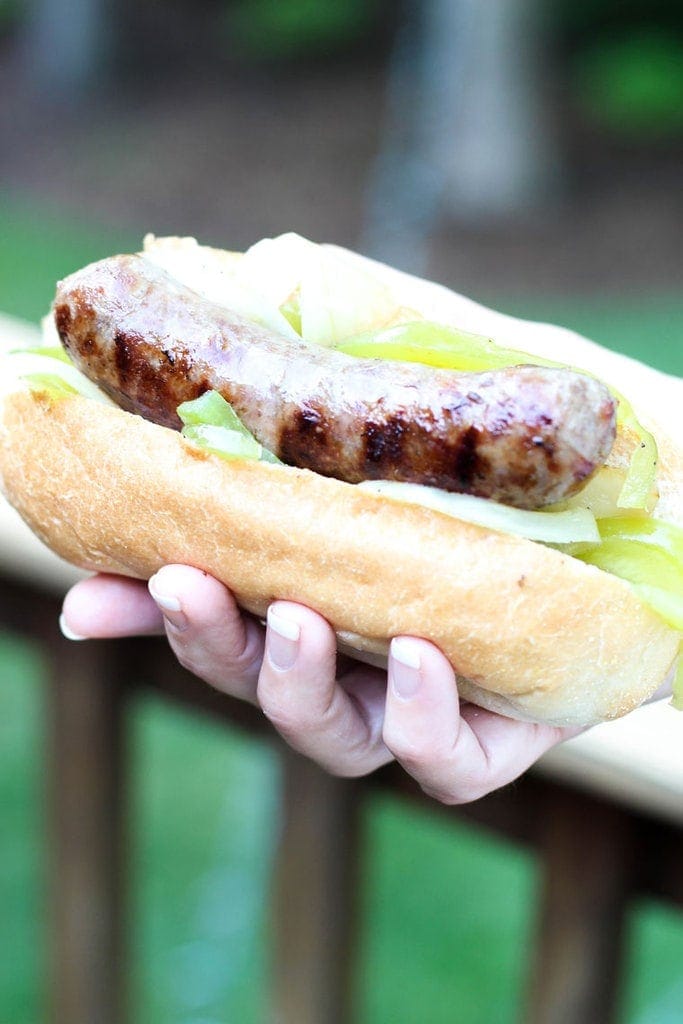 Looking for another great recipe to try on the grill? Try these Grilled Kielbasa and Veggie Kabobs!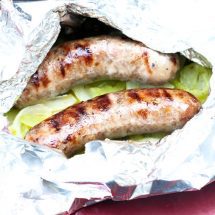 Foil Packet Sausages with Peppers & Onions
These easy Foil Packet Sausages with Peppers & Onions are a quick and delicious meal for any night of the week!
Print
Pin
Rate
Servings: 4 servings
Ingredients
2 tbsp olive oil
4 bratwurst sausages or any favorite uncooked sausage
1 green pepper sliced into long strips
1 yellow or sweet onion sliced into long strips
1/4 cup your favorite beer or broth that you have on hand
salt and pepper to taste
4 buns
mustard optional
Instructions
Warm grill to medium heat.

Take two pieces of aluminum foil about 12"x20" and spread 1 tbsp of olive oil in the middle on each.

Place two sausages and half of the pepper and onion on each sheet of aluminum foil.

Drizzle 2 tbsp of beer or broth on each set of sausages. Sprinkle salt and pepper on each set of sausages. Mix everything around to make sure it's fully coated.

Bring the two short sides of the aluminum foil to the middle and fold over twice to shut. Fold either end of the packets twice to ensure the liquid won't escape. Repeat for the other packet. Place on the grill and cook for 15-18 minutes until sausages are cooked through and peppers and onions are tender.

Open packets and leave open packets on the grill so the peppers and onions stay warm. Remove sausages and place directly on the grill. Cook on either side for 2-3 minutes to give sausages grill marks.

Serve warm over a bun with a sausage, peppers, onions, and mustard. Enjoy!
For more easy summer dinners, try these: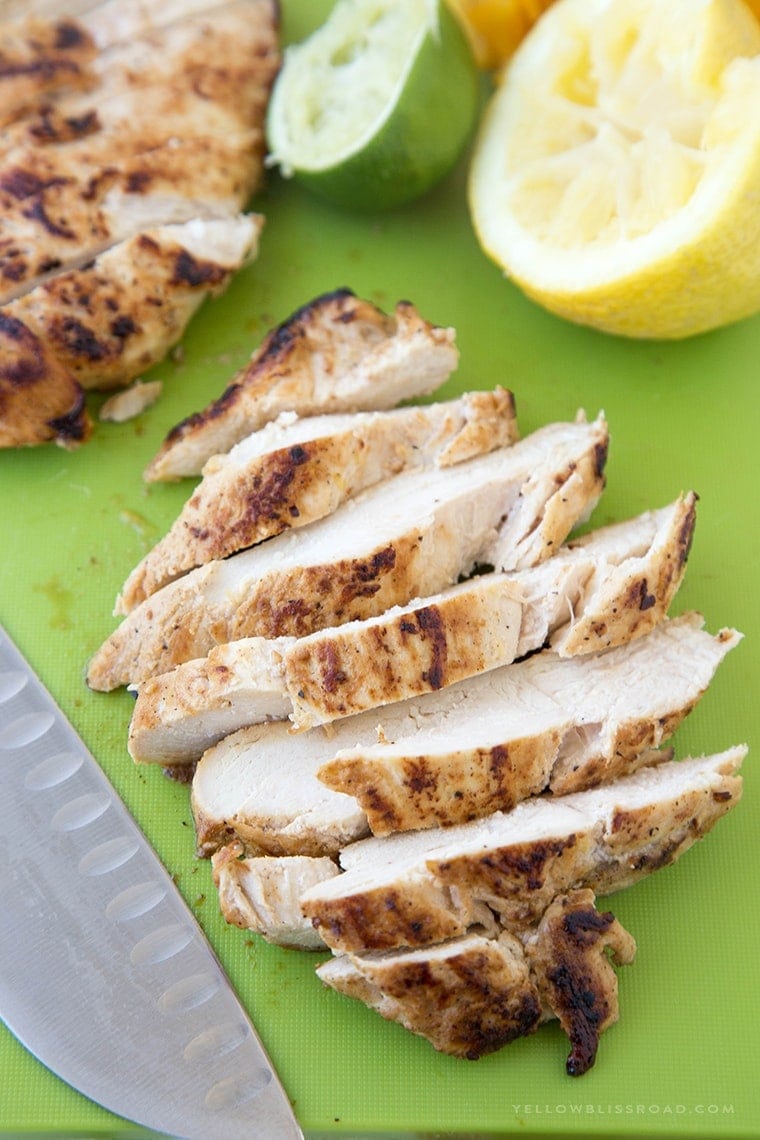 Grilled Balsamic Veggie Kebabs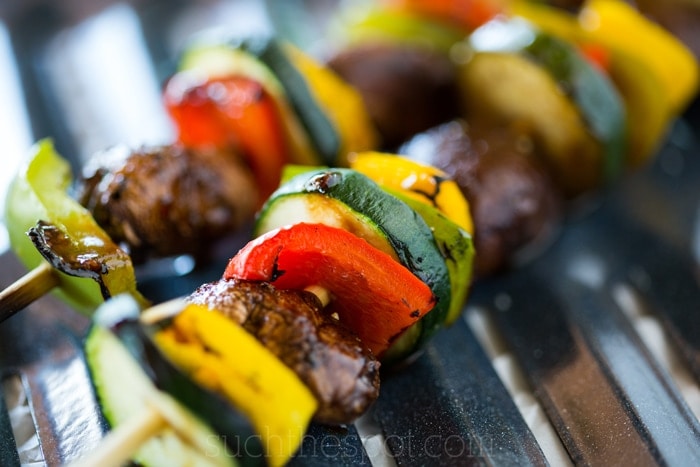 Easy Short-Cut German Potato Salad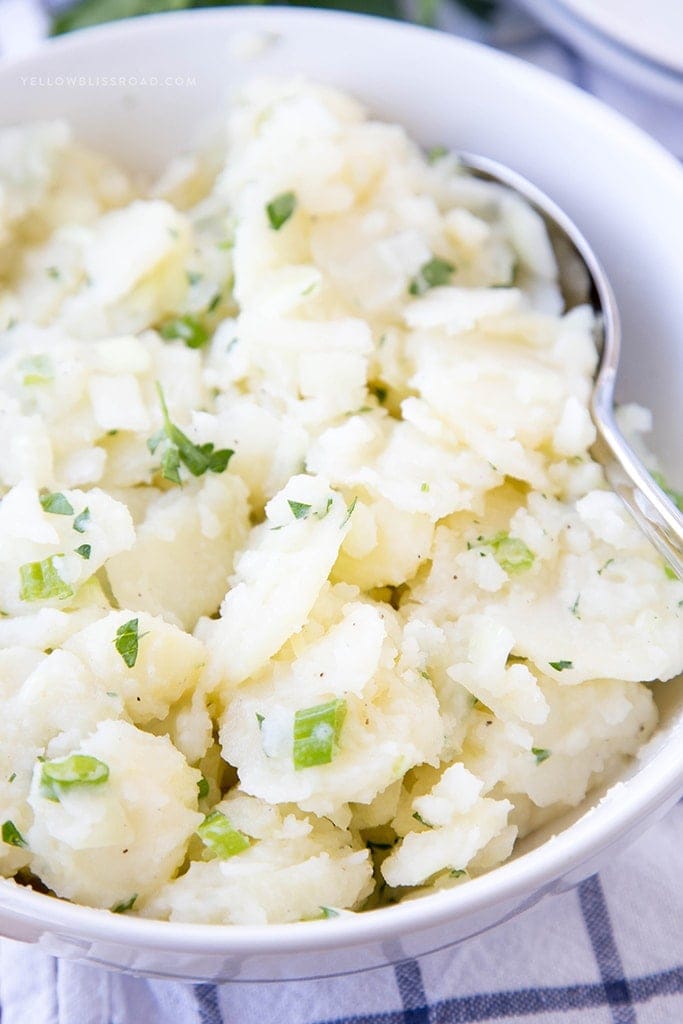 For all main courses go HERE and for the recipe index go HERE.
Sam is the blogger behind The Culinary Compass where she loves to try new dishes and ingredients from around the world. She hopes to bring experiences of new cultures to her readers without having to leave their home!