My Grilled Steak Marinade will knock your socks off – it's super simple and packed with flavor, giving you a tender, juicy piece of meat every time you're grilling steak!
Grilling steak is one of my all time favorite summer activities. That's right, I said activity! I love to grill anything really, from meat to veggies to dessert, but steaks… a nice grilled steak is just summertime perfection to me and this steak marinade I'm about to share with you takes it over the top.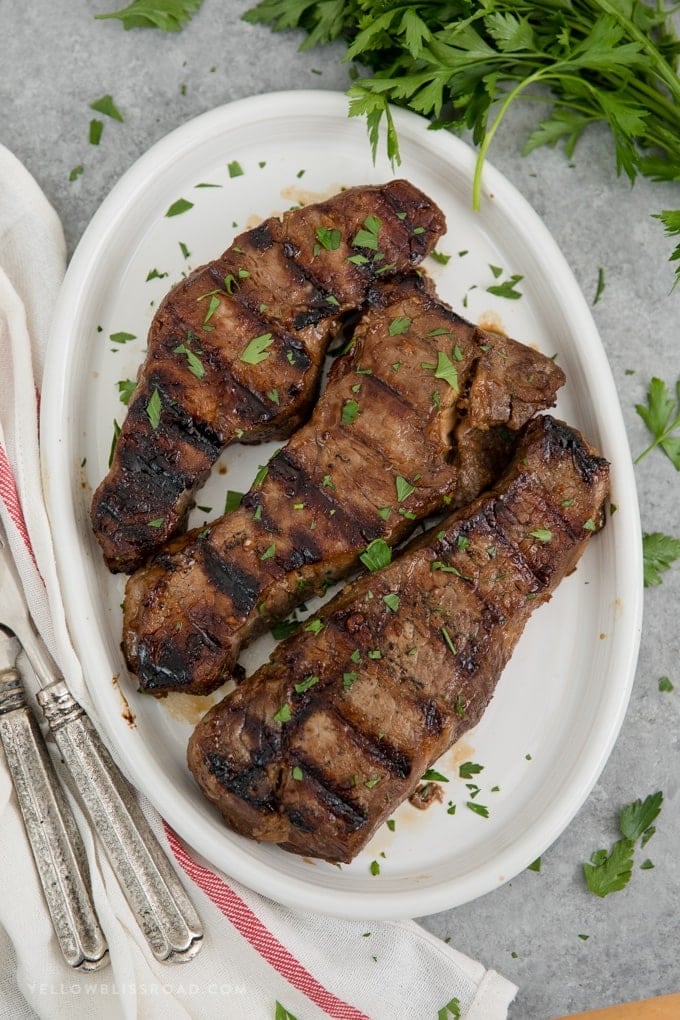 HOW TO MAKE A DELICIOUS STEAK MARINADE:
A good marinade is comprised of a few specific elements:
fat
acid
flavor
For this steak marinade let's start with some fat. Add about 1/2 cup of olive oil to a small bowl, then add some lemon juice (acid), then whisk that together.
Now it's time for my favorite part – the FLAVOR! For steak you want a nice, rich flavor, which will come from a combination of soy sauce, Worcestershire and garlic. I like to balance that all out with a little honey for sweetness and caramelization.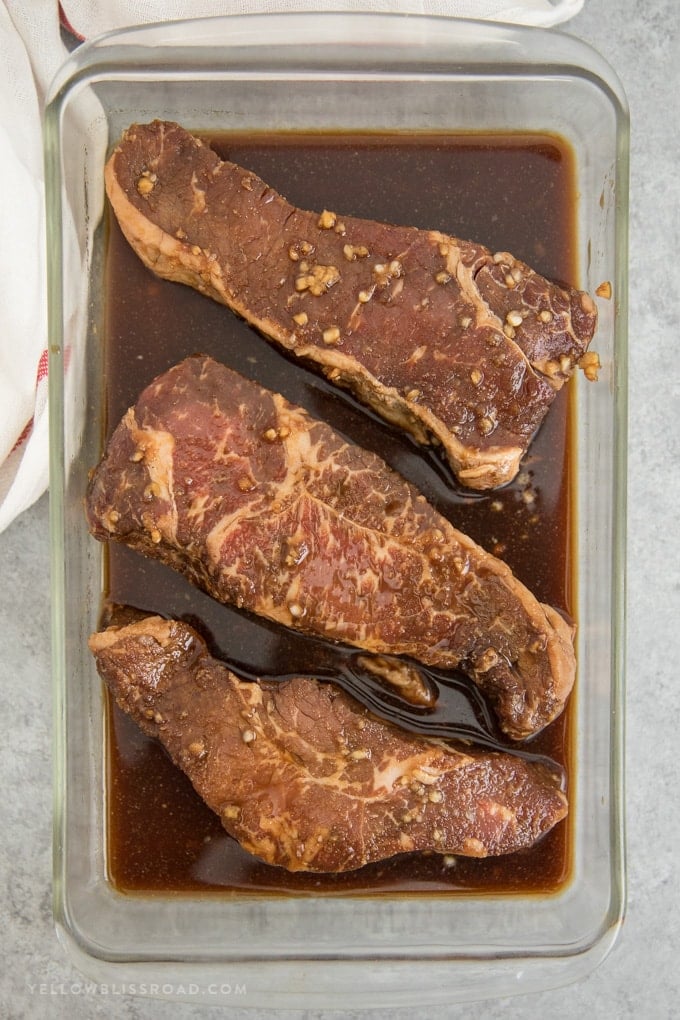 Steaks can be left in the marinade for up to 5 days, but you want to marinate them for at least 6 hours to allow all that rich goodness to penetrate the meat, tenderize and add flavor. I love how versatile this steak marinade is – it will work with pretty much any type of steak from strips to sirloins to filet mignon!
What do you marinate steaks in?
You can use a gallon size ziploc bag or a sealable container. Either way, you want to make sure that your steaks and marinade are stored airtight in the fridge so the flavors aren't compromised.
GRILLING STEAK 101
When you're ready to grill, remove the steaks from the fridge and let them come to room temperature. This will promote even cooking – throwing a cold steak on the grill will end up searing the steak before it's really cooked. Remove the steaks from the marinade and discard it. Never reuse marinade thats had meat in it.
Steak grill time will vary depending on the thickness of the steak…mine were an inch and a half New York Strip Steaks and I grilled them about 7 minutes on the first side, 5 minutes on the other. If you're unsure of how long to grill steak, follow this handy dandy chart. I've even made it into a printable version to take the guesswork out of grilling steak all summer long! These are all based on a medium-heat gas grill, at a temperature of about 350-400 degrees. Make sure you're grill is fully heated before putting your steaks on.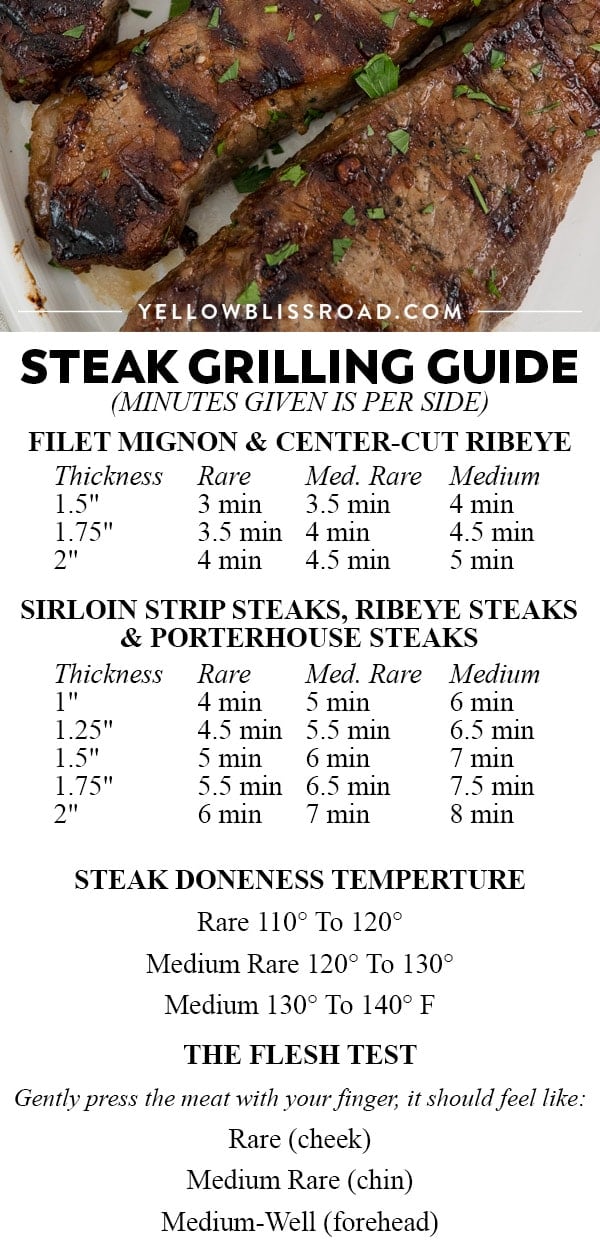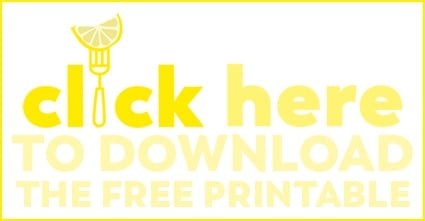 Now that you know the basics of grilling steak, you're ready to make your steak marinade and get to grilling! This marinade is enough for up to 4 medium sized steaks.
Want more recipes for the grill?
Here are some delicious recipes to serve with your Grilled Steak: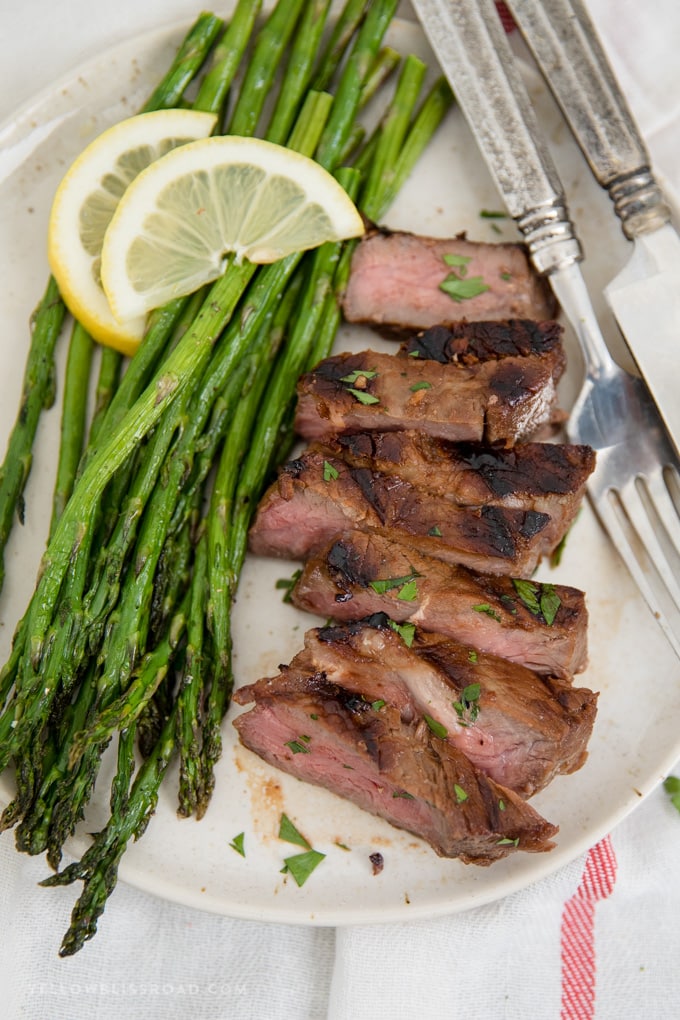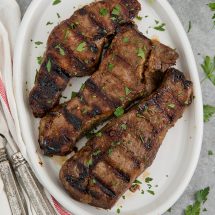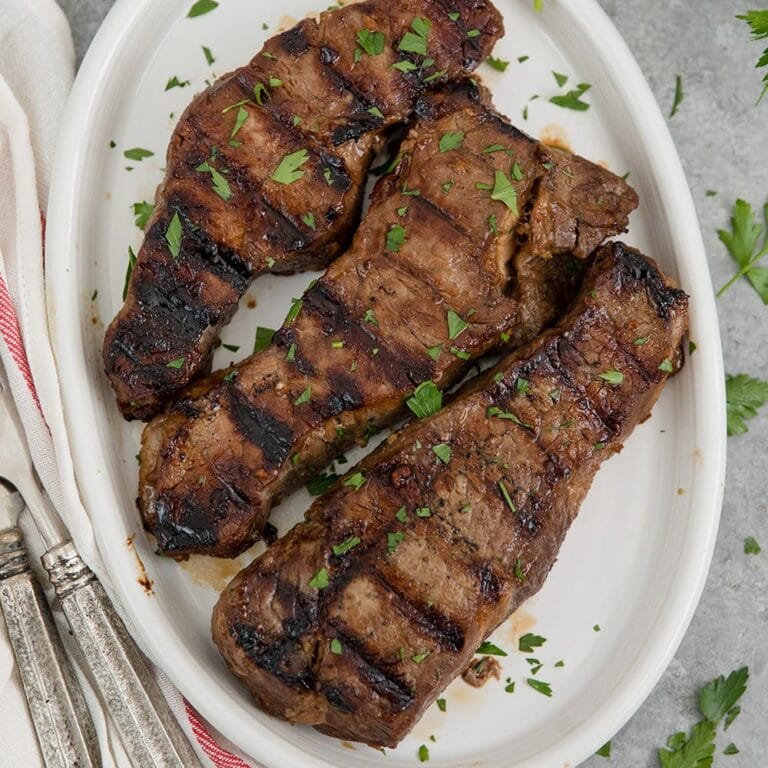 Grilled Steak Marinade
Delicious grilled steaks in a rich, savory marinade.
Print
Pin
Rate
Prep Time: 10 minutes
Cook Time: 10 minutes
Total Time: 6 hours 20 minutes
Ingredients
½ cup olive oil
½ cup soy sauce
2 tablespoons lemon juice
5-6 cloves garlic minced (2-3 tablespoons)
2 tablespoons Worcestershire sauce
1-2 tablespoons honey
1 teaspoon garlic powder
½ teaspoon onion powder
2-3 pounds of your favorite steaks
Instructions
Whisk together all of the ingredients for the marinade, except for the meat, in a small bowl.

Place the meat in a large zip-top bag and massage the marinade into the meat. Seal the bag, making sure to get out as much air as possible. (Alternatively you could place the meat in the marinade in an airtight container - just be sure to flip it a few times so the meat gets the marinade on both sides).

Store in the refrigerator for at least 6 hours or up to 5 days. Or keep in the freezer for up to 12 months.

Set meat on the counter for 20-30 minutes to come to room temperature before grilling.

Use the printable guide for in this post to determine the temperature and grill time for your steaks.