This Halloween Chalkboard printable is an easy way to add some charm to your Halloween decor. I love how it looks with my Fallish/Halloweenish Mantel!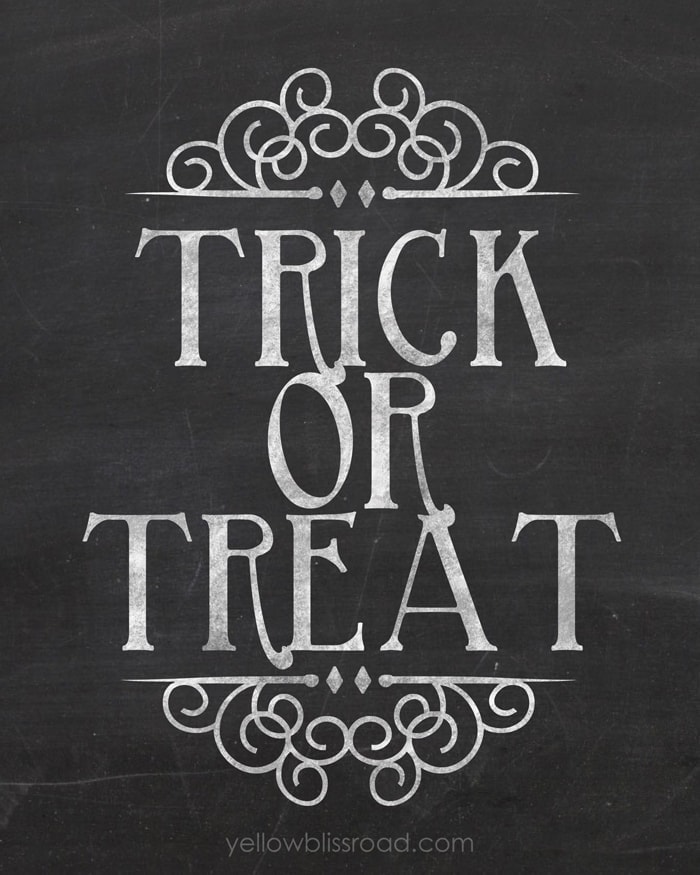 And yes, Fallish and Hallweenish are words. Because I really didn't know how else to describe my mantel this year! There are fallish things, like the pumpkins, and the popcorn in my favorite vintage aqua mason jars.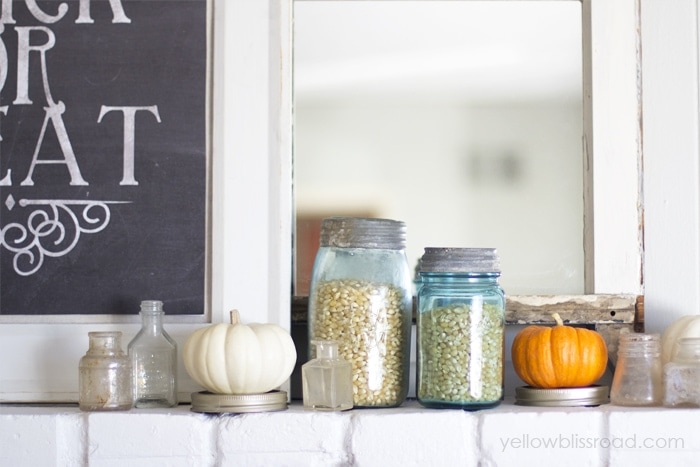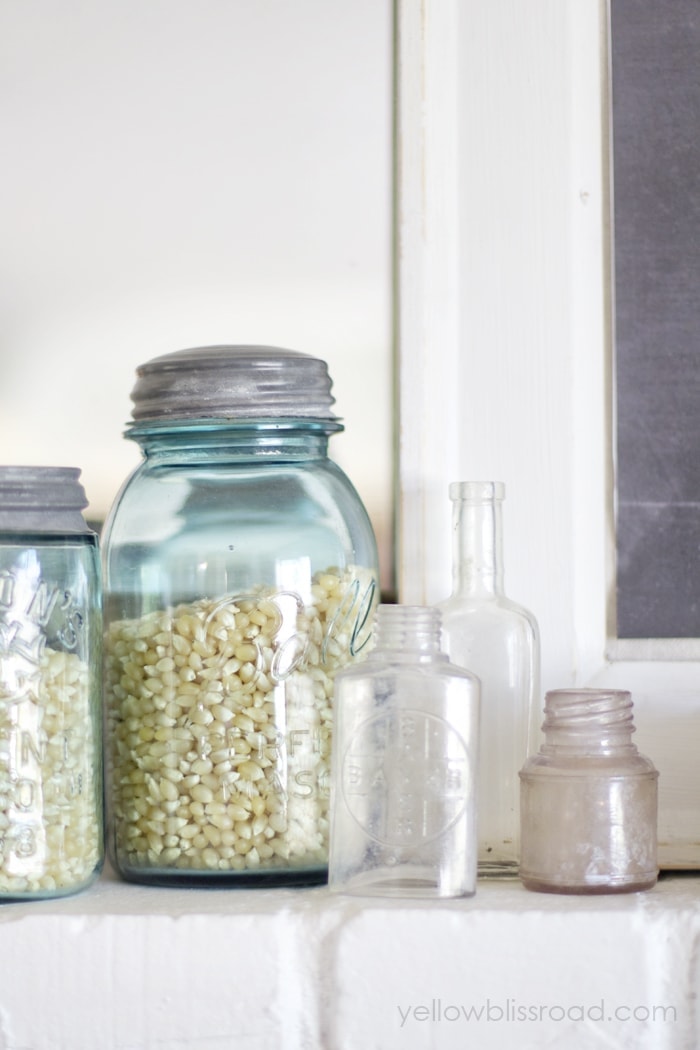 And there's a little bit of Halloweenish with this adorable burlap polka dot banner I found in the Target dollar bin. (Actually it was $3 for one banner, and I used about one and a third).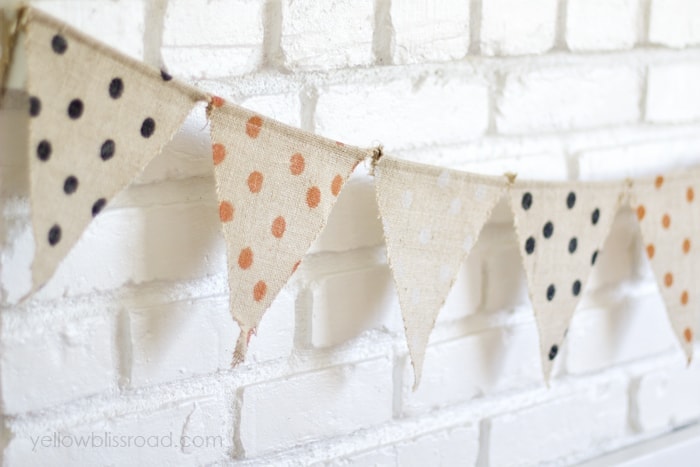 This Chalkboard Trick or Treat sign is perfectly Hallweenish too. It's a freebie that you can grab at the end of this post. I created it as an 8″x10″ sign, but then I uploaded the PDF file to Office Depot and had them print it as a 16″x20″ for $1.50. It's just regular weight paper and it looks great!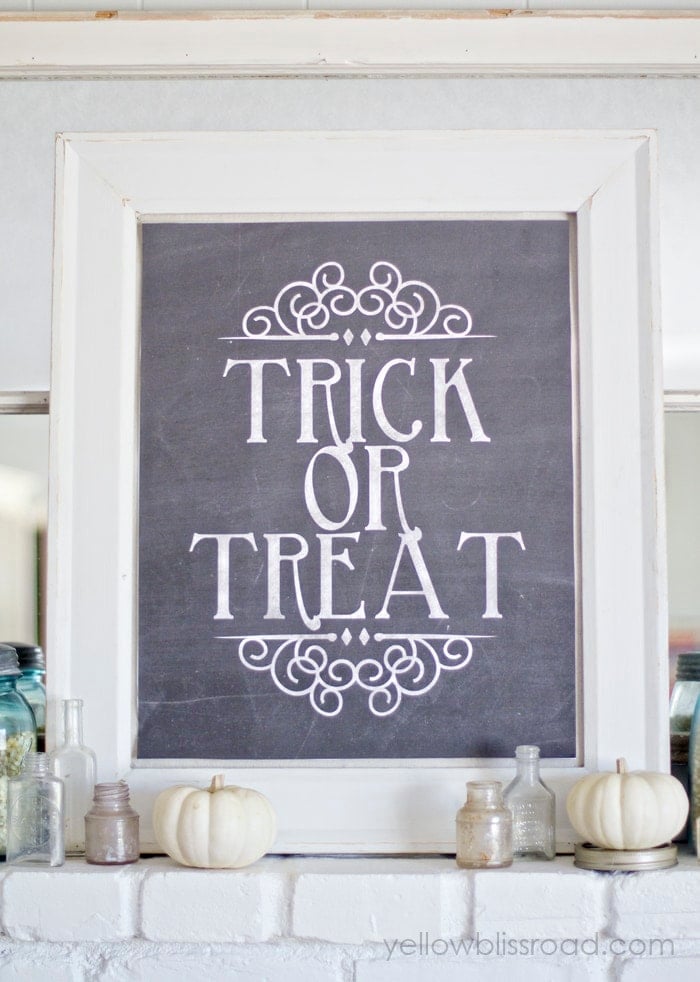 Finishing my mantel makes at least something in my home feel finished, since I'm still waiting on a few things to be completed in my kitchen and bathroom remodels. It also gives my a chance to show off my new wicker chairs from IKEA that I absolutely love even though they no longer fit in my kitchen. I think they look pretty great here in front of the fireplace.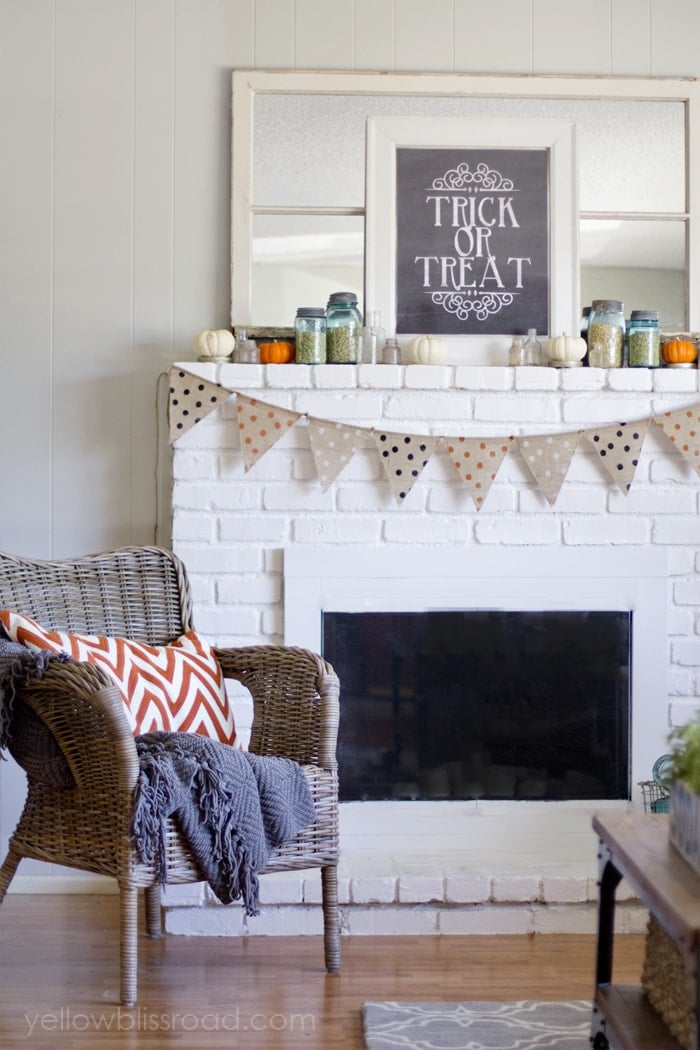 Overall I'm super happy with how it all turned out. It's simple and minimal, and fits my style perfectly.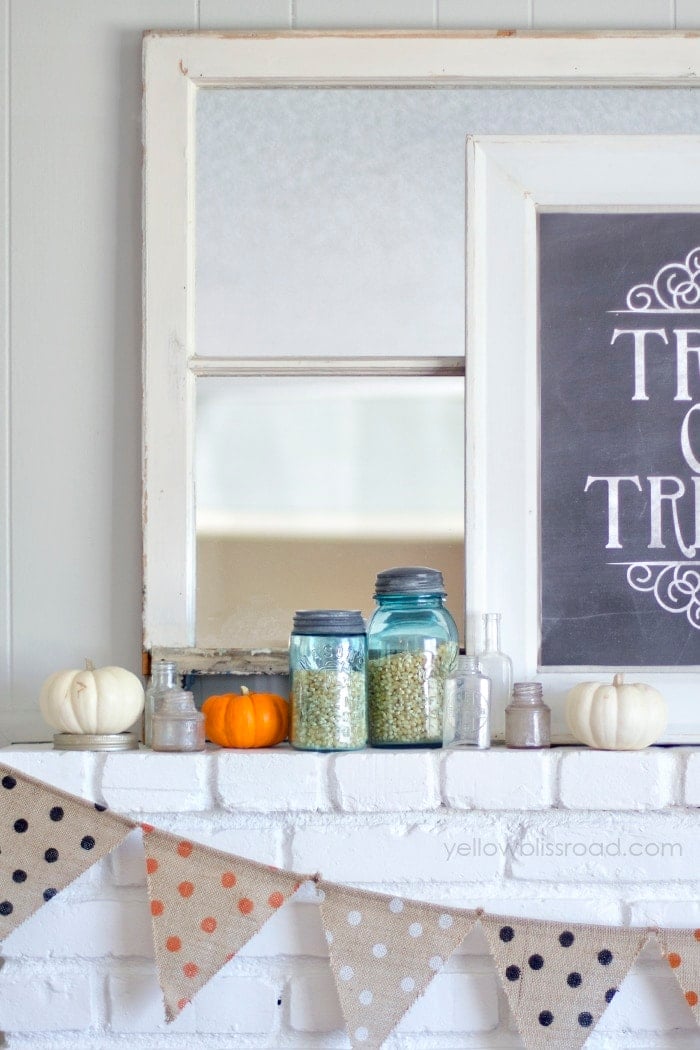 Since I pretty much never decorate for Halloween, this is quite a big step for me. It might lead to a Halloween tree if I'm not careful.
>>>> CLICK HERE TO DOWNLOAD YOUR FREE PRINTABLE. <<<<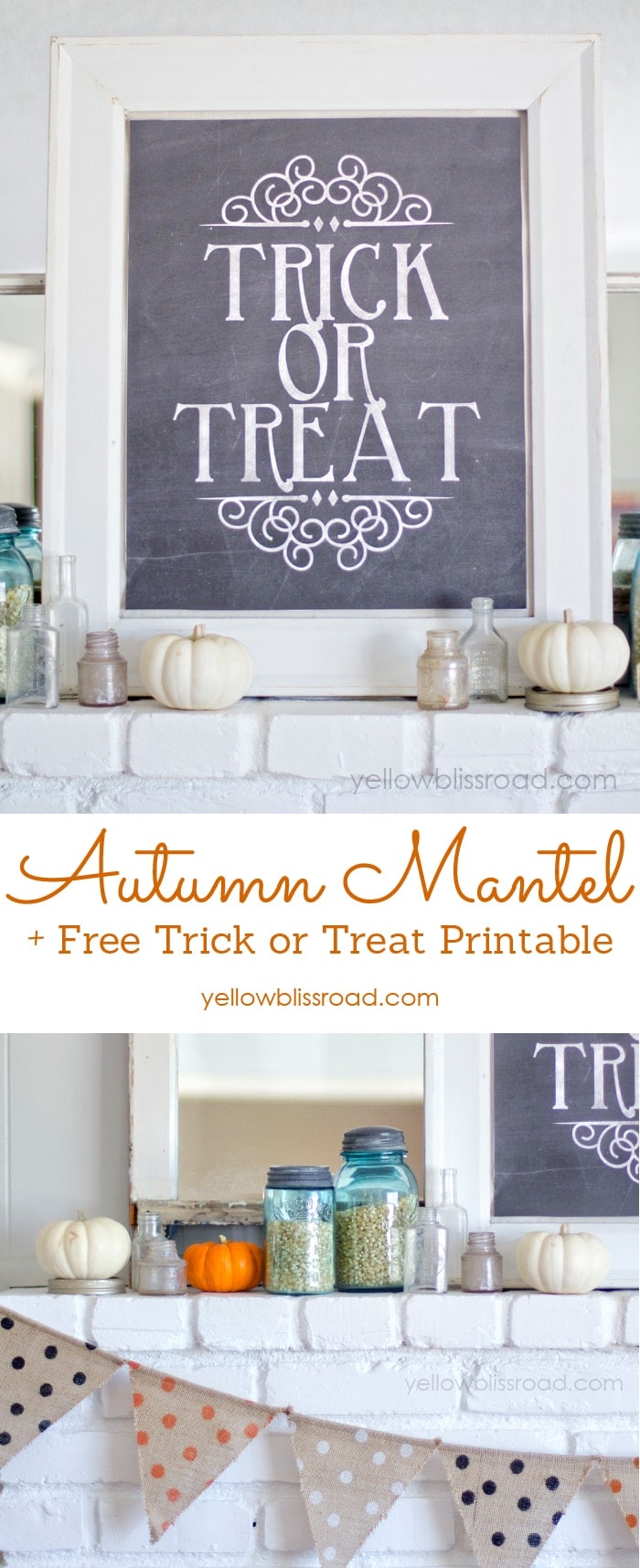 For more Halloween posts, be sure to check these out:

How to Throw a Kid Friendly Halloween Party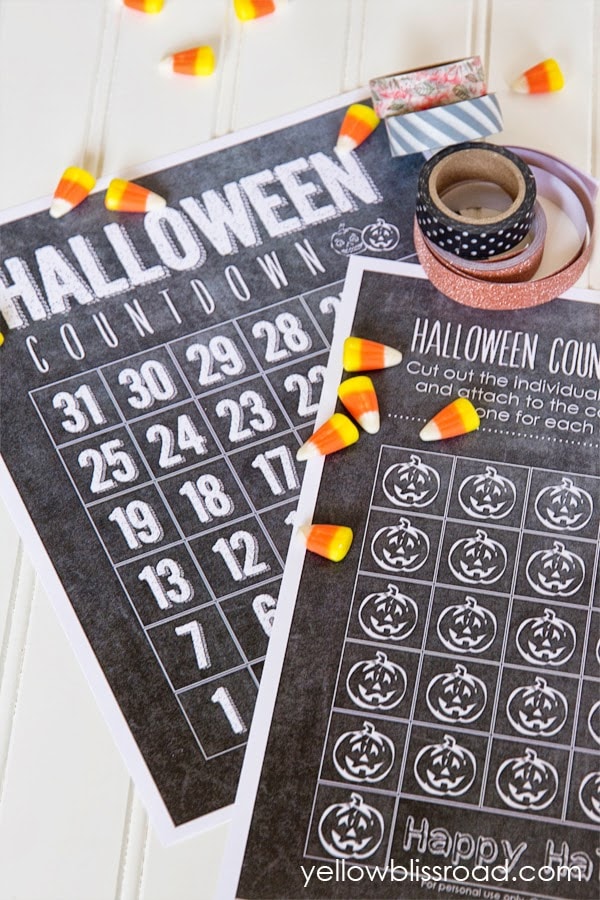 Free Printable Halloween Countdown
For all FALL related posts, go HERE.
For all FREE PRINTABLES, go HERE.