I am sooo excited to be sharing my kitchen design board with you today! I've also been busy designing some fun printables for my new light and bright kitchen and I'll be sharing those with you along the one. You'll find out how to get the first one at the end of this post.
kitchen remodel ideas
Like I mentioned in my bathroom remodel post, I have been planning and pinning and researching for quite some time and we finally started the demo last week. I have been waiting for this day for a long time, but it's still quite bittersweet. I know that my grandmother loved her kitchen and I have so many memories baking and cooking with her, and just hanging out with our family when I was younger. But it's time for an update. I mean, look at those cabinets!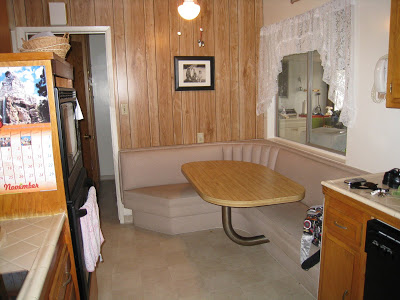 After moving into the house six years ago, I made a few changes to try and update a little by removing the built-in table and adding porcelain tile floors. Here's what it looks like today: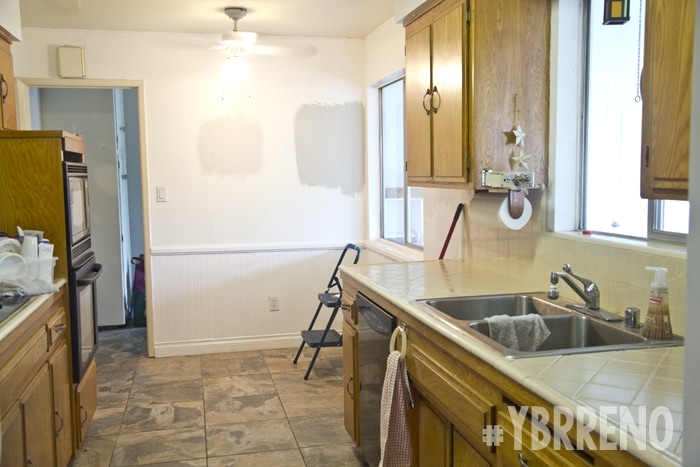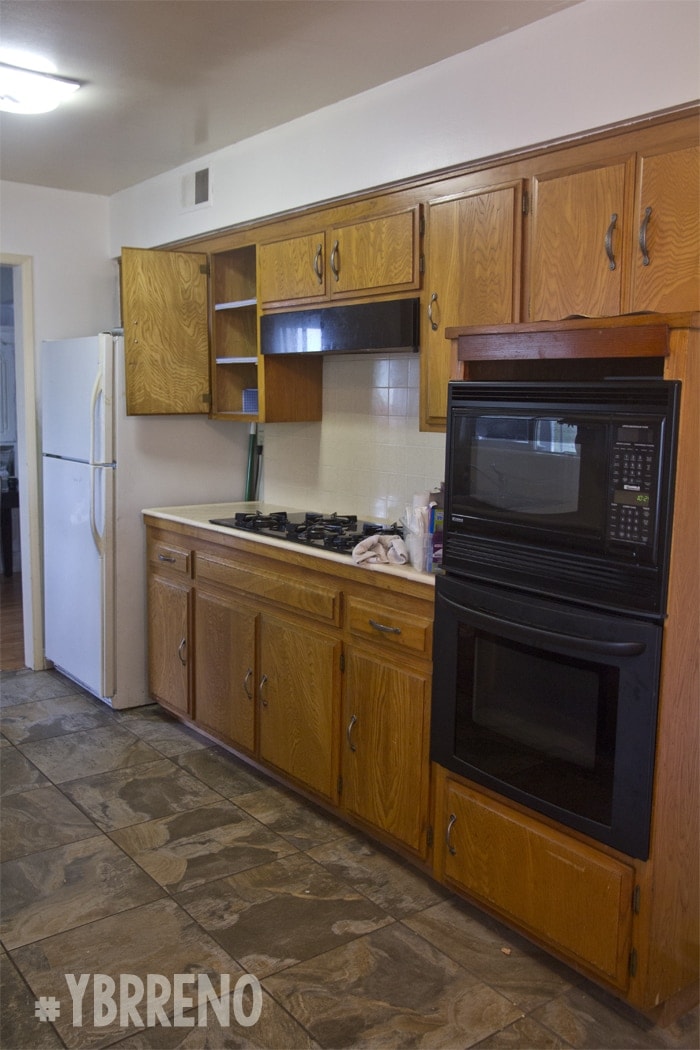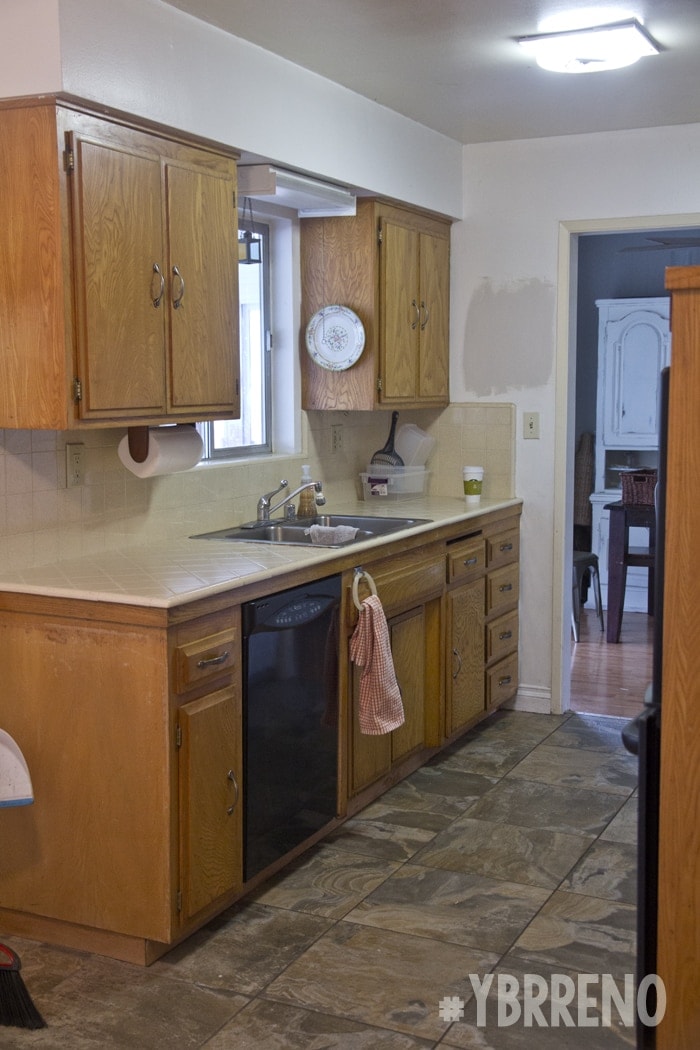 I decided these photos didn't need a watermark, ya know? But that hashtag is one you can find on Instagram and Twitter, and you can follow our progress and see sneak peeks there.
Typical 1960s cabinets, right? The first photo is what the house looked like when we moved in, and the second image is sort of what it looks like now.
I love white kitchens, and there is inspiration all over the place. Just check out my kitchen board on Pinterest and you'll see tons of stunning images. Here is the one I chose as my inspiration: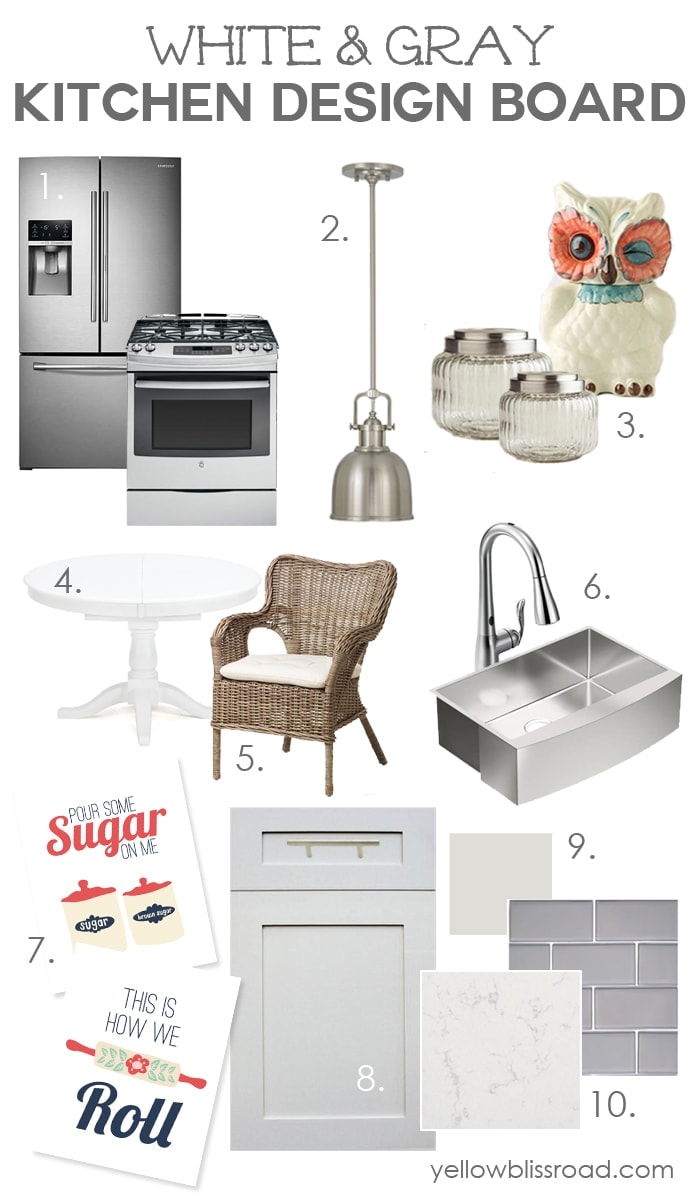 Kitchen design board
Stainless steel appliances
Pendant lighting
Adorable food storage (Owl cookie jar from Anthropologie; Glass jars from World Market)
White farmhouse style table
Rattan chairs from IKEA
Stainless Steel Apron Front Sink and Arbor Motion Sense Faucet from Moen
Printable Kitchen Art from Yellow Bliss Road (free printables coming soon!)
White Shaker Style Cabinetry with Stainless Steel Hardware from D. Lawless
Quartz counters and light gray subway tile backsplash
I know that my grandma would be so excited for me to be making these changes, even if she wouldn't have made them herself. I have a few elements of hers that I am keeping so she will always be a part of it, and it will be fun to see it all come together.
What do you think? Do you love it? Hate it? I'd love to hear your thoughts!
(Some of the products shown were sponsored by Moen.)
And I almost forgot, I promised a free printable today! You see those printables in the image above? Well they are part of a HUGE set of kitchen printables that I've been working on! The ones you see pictured above are available today on Tatertots and Jello, and are just a glimpse of what the whole set will include. Make sure to follow along so you can see when the rest of the series will be released.
Grab this one over at Tatertots and Jello!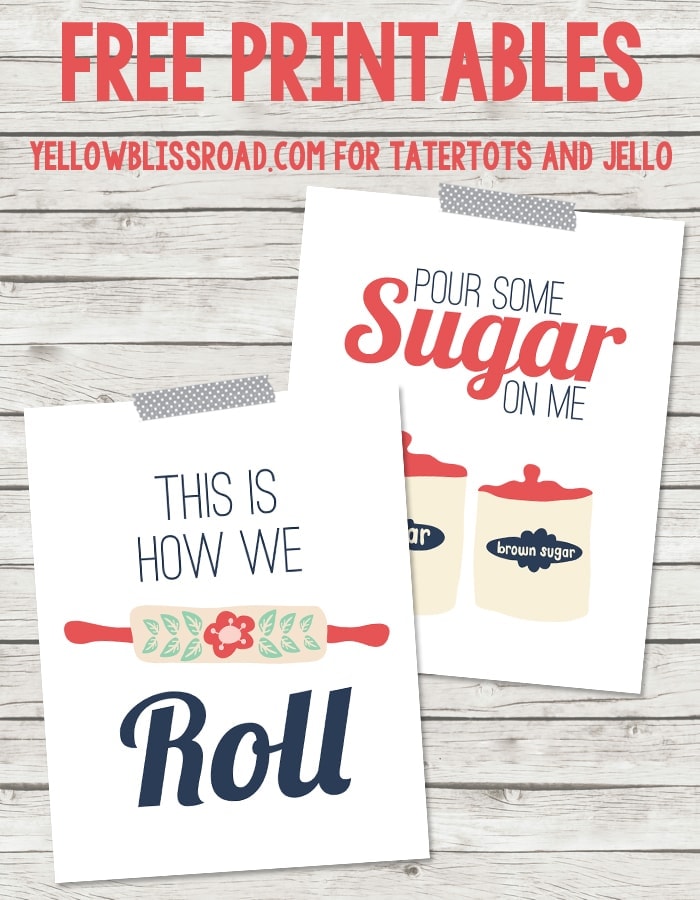 I hope you enjoyed this post! For more design, decor and crafts, be sure to check these out:
For tons more free printables, be sure to go HERE!