As Valentine's Day approaches, we all start thinking about giving small gifts to show people our love and affection towards them. But what if we did that all year long? I'm getting you started for Valentine's Day with some free printable treat tags, and in the coming weeks I'll be sharing more tags that you can use any day of the year.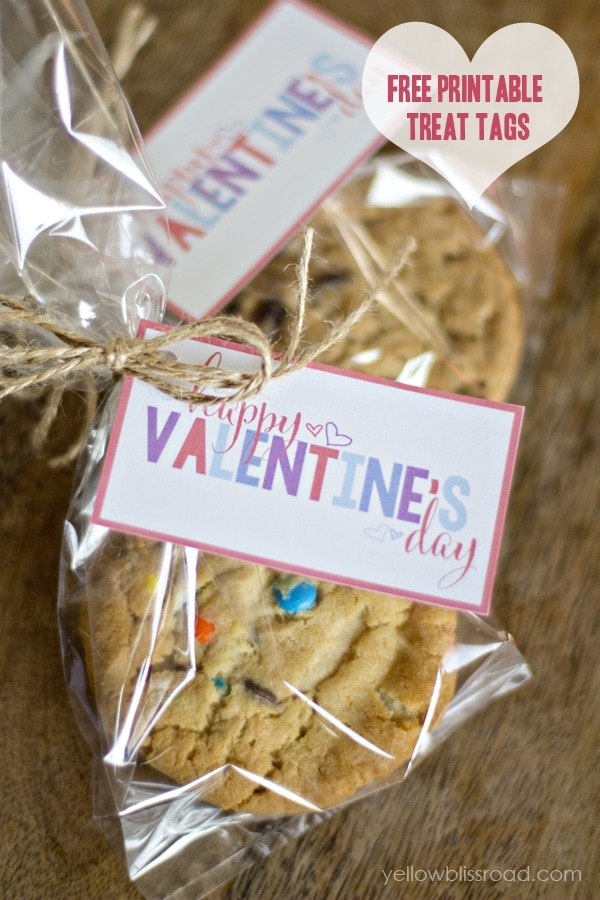 "Bakery Because; Give the Gift of Deliciousness" is a new campaign that has been launched by Rich Products to help remind us that it's easy to help make someone's day just a little brighter with a small, unexpected treat.
I'm always baking up new treats, like my Chocolate Covered Cheesecake Cookies or Red Velvet Cake Mix Bars, but there are only three of us in my home and two are children that I would prefer to not give a ton of sweets to. All those goodies would surely go bad if I didn't do something with them. So I package them up pretty simply in cellophane bags or on a cute paper plate and deliver them to my kids' school for the teachers to enjoy. They all get pretty excited when they see me walking in with a little care package. It's a simple way to remind them that someone appreciates what they do (and trust me, teachers need that reminder!).
But sometimes I just don't have the time or desire to bake, so during my regular grocery shopping I know that I can always stop by the bakery section and grab a package of cookies or brownies. It's a small, meaningful way to do something selfless for another person just for the purpose of making them smile.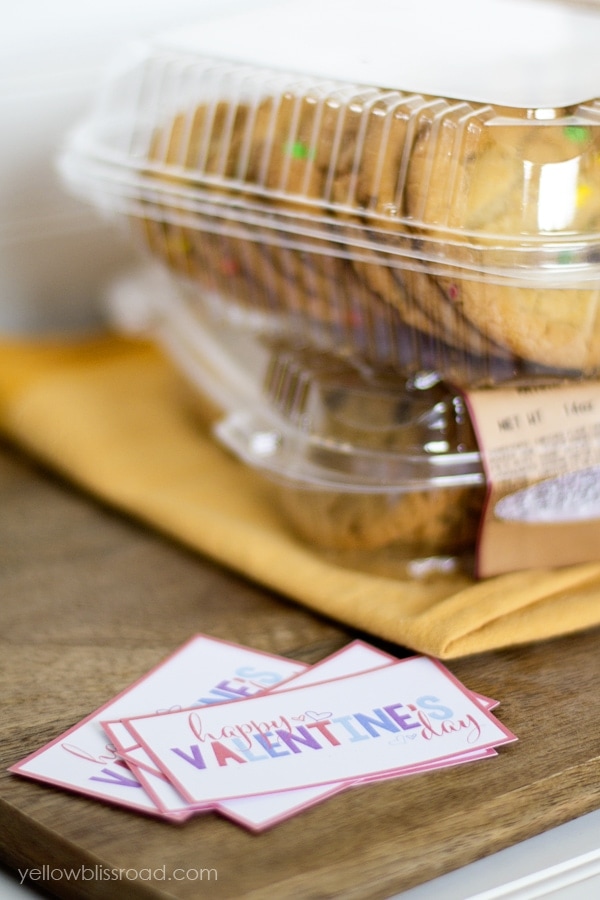 So today I encourage you to think about some ways you can show the people in your life you appreciate them. The next time you're grocery shopping, stop by the bakery section and pick up a package of cookies, cupcakes, cinnamon rolls, donuts or other small treat and think about who's day can be made a little brighter with just that simple gift.
I've got some free printable Treat Tags that you can use to help prettify your packages, and an opportunity to win one of three $25 gifts to use to purchase some small treats for the special people in your life! You can download the tags below, and enter the contest using the Rafflecopter at the bottom of this post.
+++ THE GIVEAWAY HAS ENDED. CONGRATS TO THE WINNERS +++