I know, I know. It's not even Halloween and I'm already talking about Christmas. But this is just too good not to share with you NOW!
I've been busy designing a whole bunch of printables that I will be sharing with you all in the coming weeks. I'm calling it the 12 Printables of Christmas Series. Each week leading up to Christmas there will be one or two new printables for you to download, for free, as my gift to you.
All you need to do is click on the link below that says "DOWNLOAD MY FREE PRINTABLE" and you will be taken to the download. So far there are twelve, but there may be even more than that, so stay tuned and be sure to follow along so you won't miss any of them. You can also check out the link in my sidebar to view previous Christmas printables.
Here's the first of my free printables for Christmas 2013. I seriously LOVE this one you guys! I saw a pin on Pinterest with a similar design on vinyl, but the pin didn't go anywhere so I couldn't link to my inspiration. If this looks familiar to you, please let me know so I can add a link.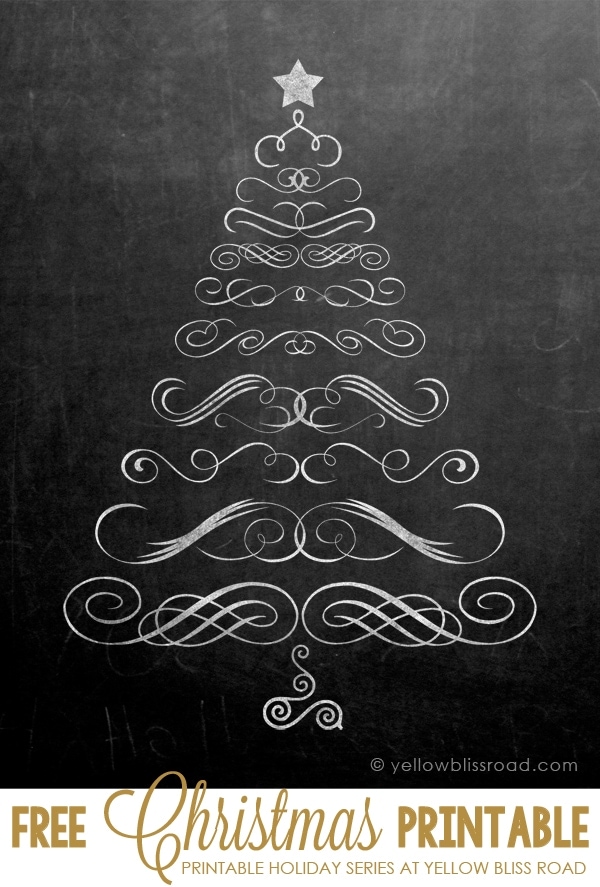 FOR PERSONAL USE ONLY. PLEASE DO NOT SELL OR REDISTRIBUTE IN ANY WAY, OR ATTEMPT TO RECREATE MY DESIGN.
I've got tons of free printables for you ~ Check them out using the link in the menu above.
For more Christmas printables: