Free Printable Halloween Party Invitations
Halloween is coming and I am excited! I love October and I love having fun with Halloween. One thing I love to do at this time of year is throw a fun party. If you're planning a party, I've got you covered with some fun Halloween Invitations that you can personalize yourself! This is Amber from Crazy Little Projects here to say hello and show off these fun invitations:
Here's what the digital versions look like:
I've got three fun varieties for you.
These ones are samples with all the text, but you can add your own text to make them work for you. So quick, so easy!
Halloween Party
Invitations:
Supplies Needed:
Photo editing program (I use PicMonkey)
Card stock
Printer (or send them somewhere to be
printed)
Instructions:
Here are the three templates for you. All you need to do is right click and save. Then open it in your photo editing program and add your own text.
If you don't know how to personalize your invitation, I can teach you here.
Here are your Halloween Invitation Templates:
I hope you enjoy these and have a great Halloween party to throw to go with them! Join me over at Crazy Little Projects for more fun Halloween ideas like these:
For more Halloween printable, check these out: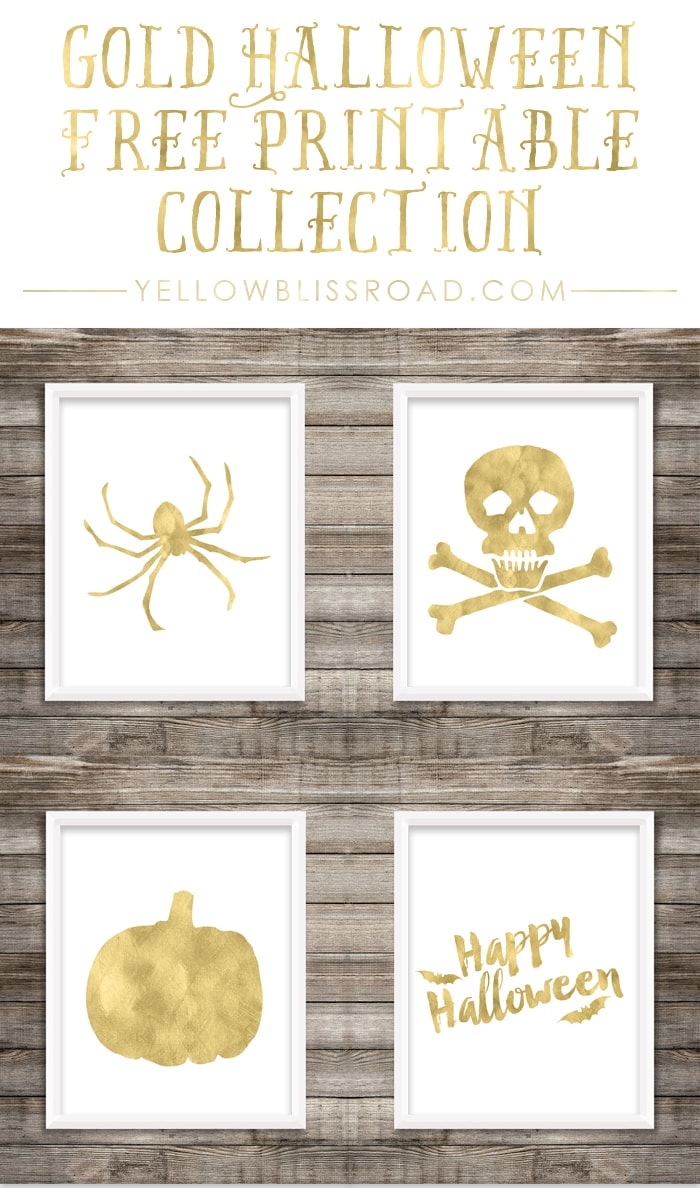 Gold Foil Halloween Printables