Beautiful, bright and colorful bunting banners and pinwheels – Free printables for Easter or to be used all throughout the Spring season.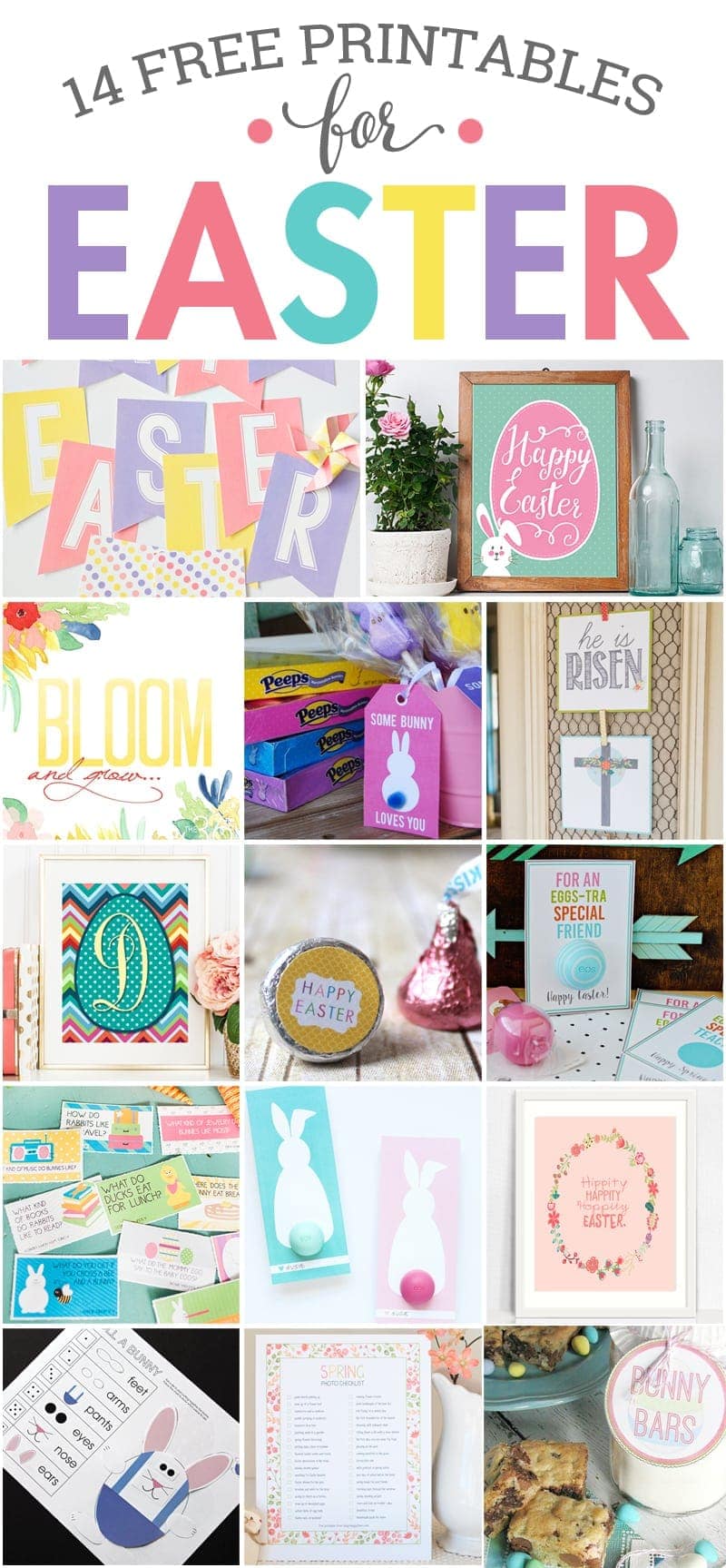 I am so excited today to be sharing with you these amazing printables from some crazy talented women. You've got 14 gorgeous printables for Spring and Easter all in one place!
When I sat down to design my printables for this challenge, there were so many bright colors for spring that it was difficult to choose just a few to use for this project. I finally settled on a combination of pink, yellow and purple. The colors are so beautiful and will make a lovely statement in your home the season.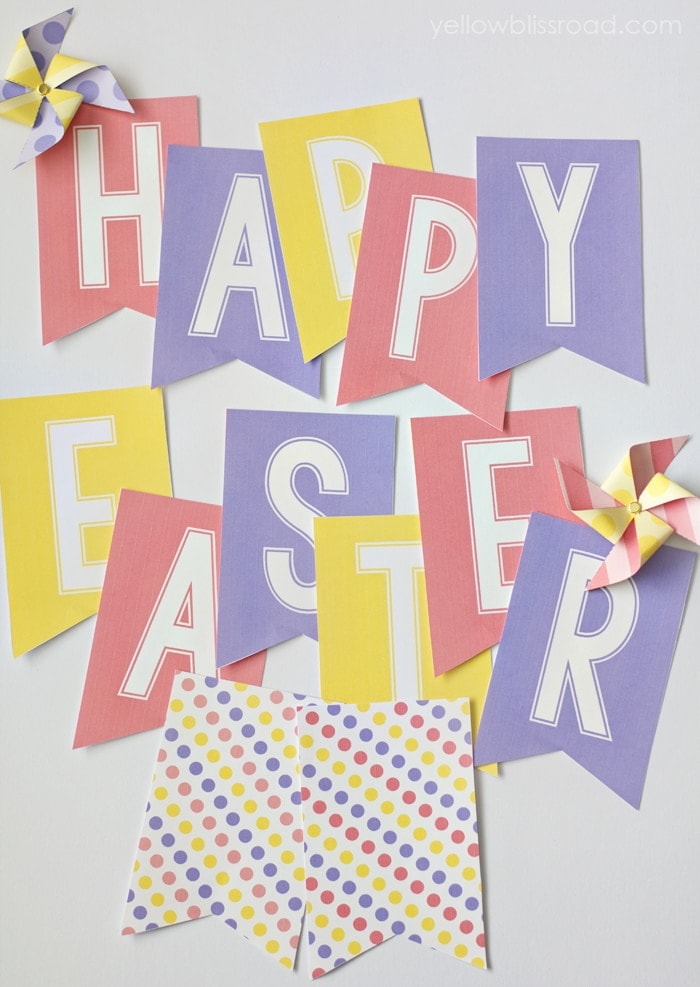 There are two banners, one "Happy Easter" and one more general "Happy Spring." The colors are the same on both so you could easily switch them out.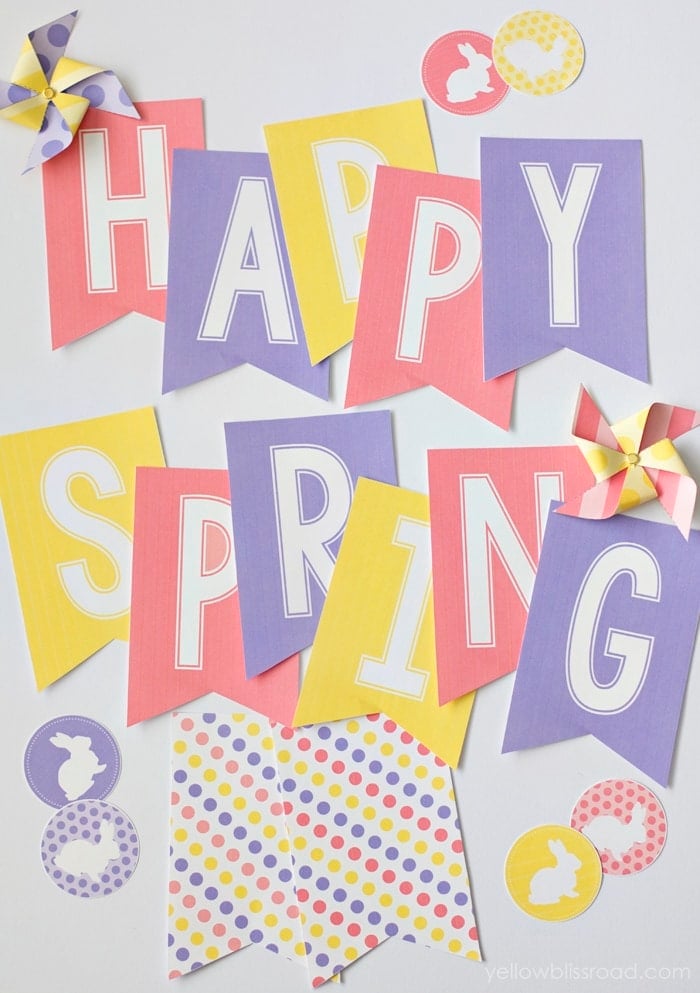 There are also some fun polka dot spacer pennants to add any place within the banner. As a bonus, there are printable pinwheels that you can add to the banner or attach to a straw and place in a vase! There are even more pieces to this set, like cupcake toppers, straw flags and water bottle labels, and some printable paper that you can use to create cards, gift tags, paper cones and so much more.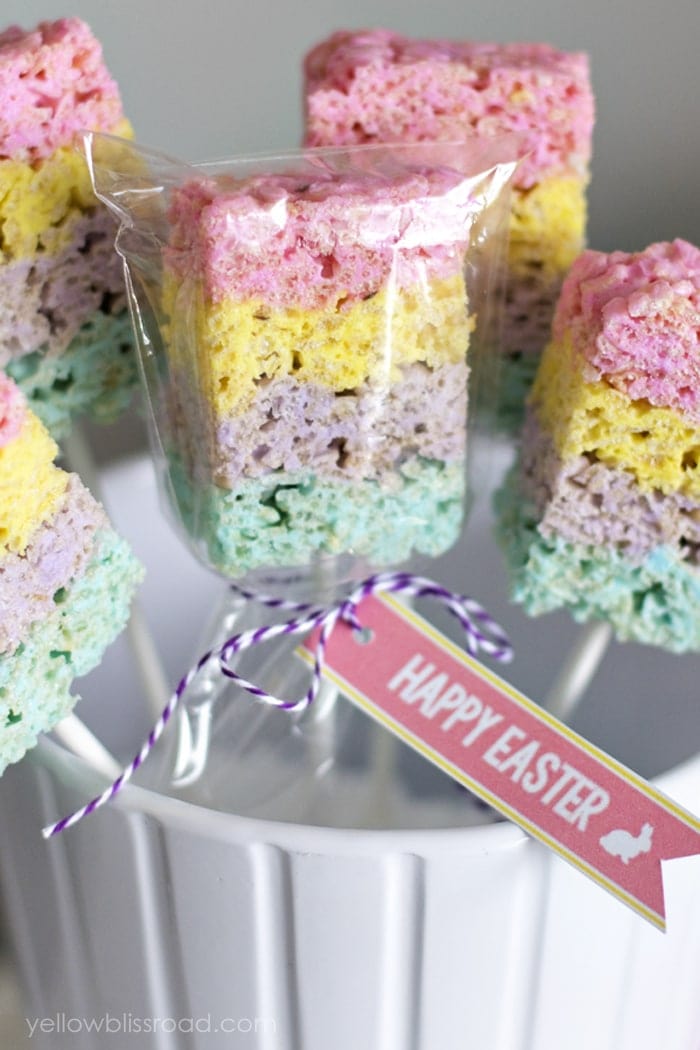 The straw flags can double as Treat Tags, and look adorable attached to my layered Peeps Rice Krispie Treats.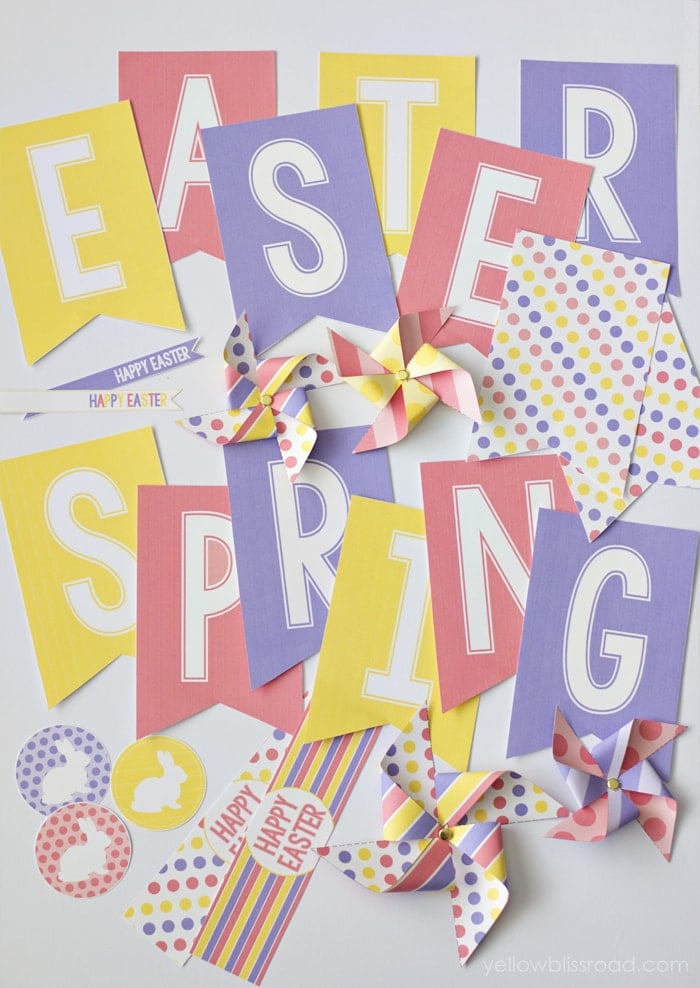 The pinwheels come in two sizes and are easy to put together.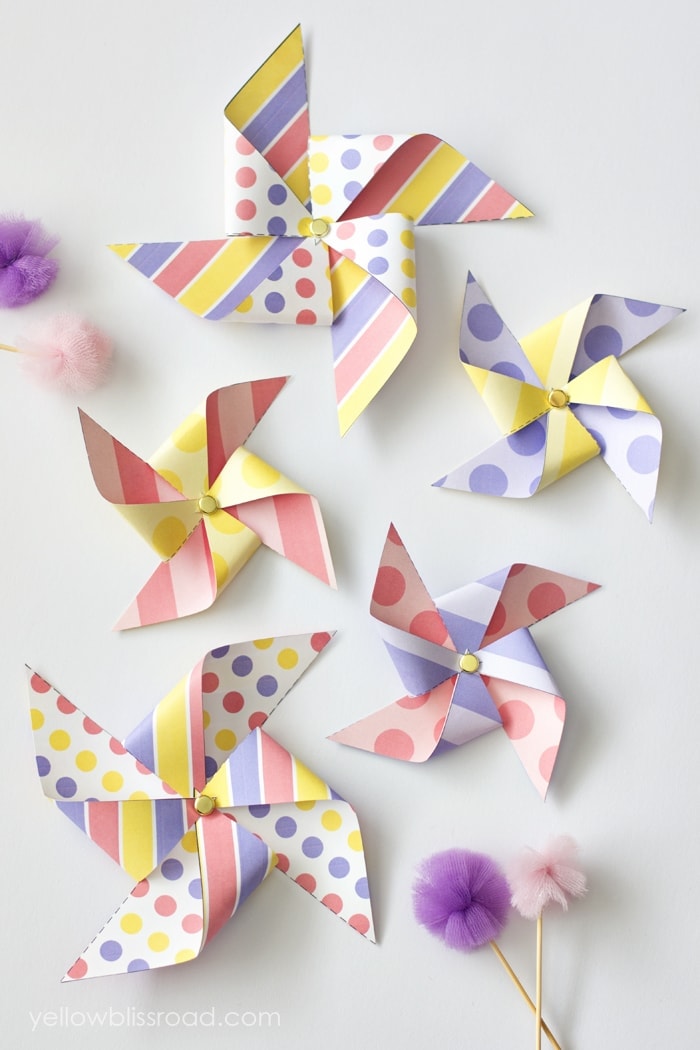 1. Print the pinwheels out double sided – you can do this easily if you have a duplexing printer, or if not, just print one page, turn it over, and print the next page on the back.
2. Cut out the square
3. Punch the holes with a 1/8″ punch (affiliate link) or a nail/brad for the mini pinwheels. Careful not to tear any part of the hole.
4. Cut the dashed lines towards the center and fold the corners with the holes punched, in.
5. Stick a brad through all of the holes and secure.
This is a blog hop – Be sure to stop by each of the other blogs to grab all of the free printables they're offering!
For more Easter fun, check out these posts: