Greek Salsa is a fun twist on everyone's favorite snack! It's light, fresh, and super addictive, but also totally easy to make!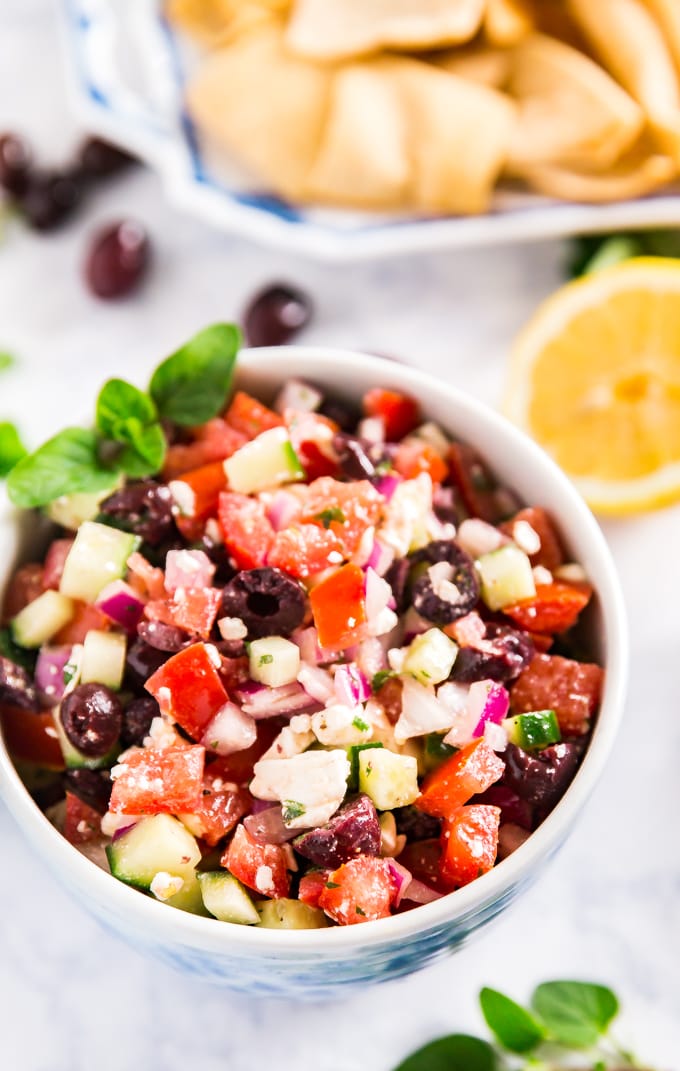 I love a good homemade salsa and I'll pretty much take it however I can get it! There's something about fresh vegetable (and sometimes fruit) and all those great flavors that make fresh salsa so much better than store-bought. And seriously easy to make.
Sometimes it's fun to mix things up a little. Stray a bit for the traditional Mexican flavors that you typically find in salsa. Don't get me wrong, I love it and if there's a bowl of it in front of me I will keep on eating it. But there's something about Greek flavors that lend themselves beautifully to a totally addictive, and easy salsa recipe.
Of course, I had to include tomatoes, I mean this is still a salsa! But then I added cool and refreshing cucumber, a little red onion for flavor, briny Kalamata olives, salty feta cheese, lemon juice for brightness and fresh oregano. So many amazing flavors in one place. I serve them with crispy, sea salt pita chips, to keep with our theme, but this would also be great with tortilla chips.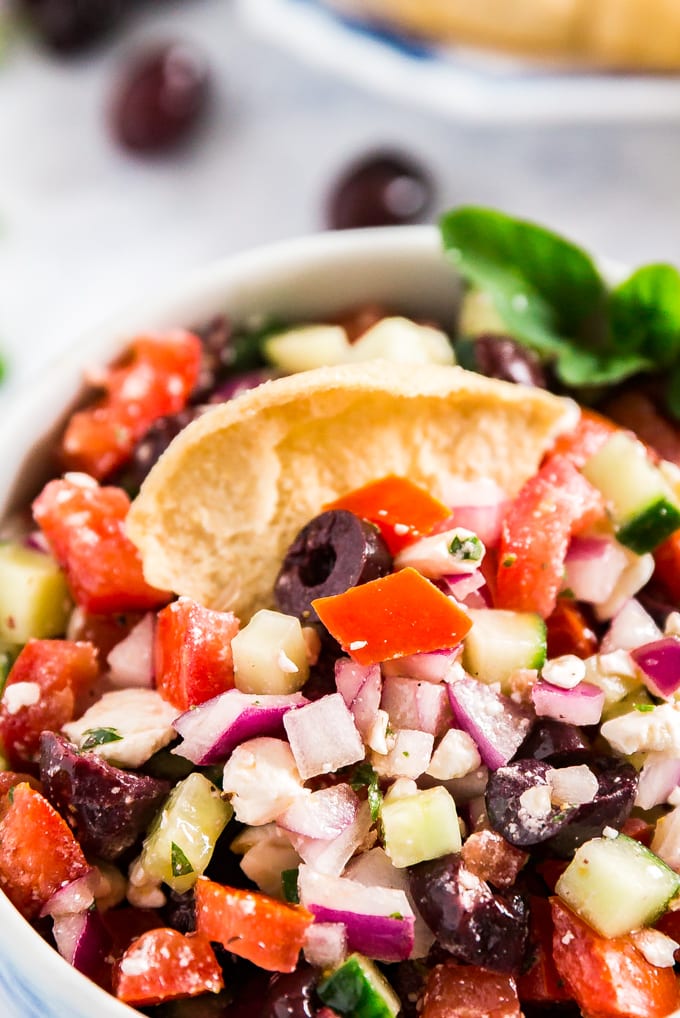 Tips to make this Greek Salsa Recipe
Can I use black olives in place of Kalamata olives? Sure! Just make sure to drain the can first and chop them well.
Why are you using Roma tomatoes? Because they tend to have fewer seeds, and you'll get more tomato-bang for your buck. You can totally use another variety of tomatoes, just chop them up well.
Do I need to peel the cucumber? No, unless you prefer yours peeled.
What if I want more or less of something? As with most savory recipes, I strongly encourage you to taste it and adjust accordingly. If you prefer more or less of something change it up! This is a super-flexible recipe.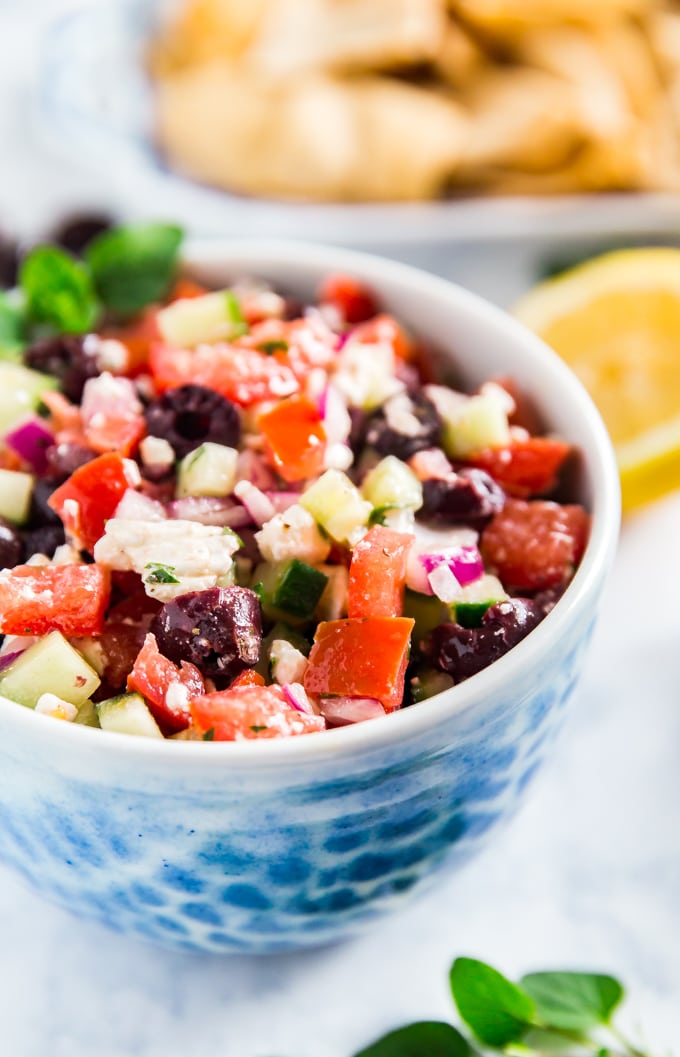 Try some of my other favorite salsa recipes!
You can beat these easy appetizers!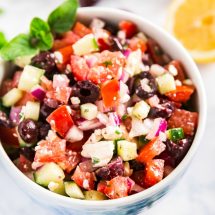 Greek Salsa
Greek Salsa is a fun twist on everyone's favorite snack! It's light, fresh, and super addictive, but also totally easy to make!
Print
Pin
Rate
Prep Time: 10 hours
Total Time: 10 hours
Servings: 6 servings
Ingredients
1 1/4 cups Roma tomatoes seeded and diced
1 cup seedless cucumber diced (about half the cucumber)
1/3 cup red onion chopped
3/4 cup Kalamata olives chopped
1/2 cup Feta cheese
1/2 teaspoon kosher salt
2 teaspoons fresh oregano chopped (or you can use 1 teaspoon of dried oregano)
2 Tablespoons olive oil
The juice of half a lemon
Instructions
Combine all ingredients in a large bowl.

Mix until well combined.

Taste for flavor and adjust seasonings accordingly.

Refrigerate until serving.
Notes
This will last a few days in an air-tight container in the refrigerator.