How to Quickly Thaw Ground Beef
Forgot to take that ground beef out of the freezer this morning and now it's 4:00 and your kids are begging for tacos? Never fear – I'm going to show you to freeze your ground beef so you can thaw it quickly – in under 20 minutes – with no microwaving!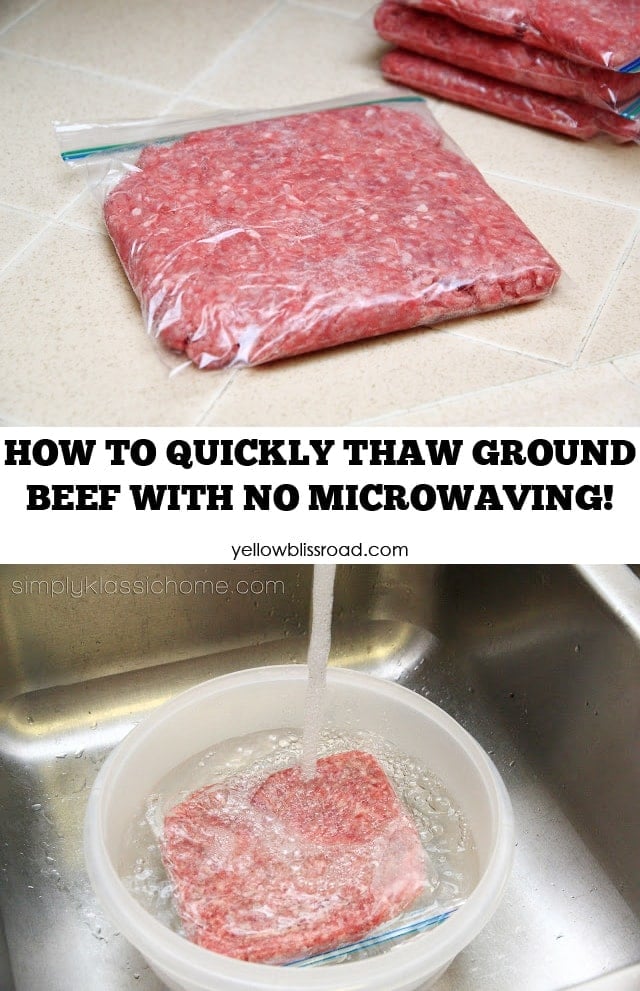 One of those meals was my dad's "famous" (in our house anyway) meatloaf. I'll share the recipe with you later in the week, but I wanted to first share a little tip with you that I learned not too long ago that has made my life a heck of a lot easier.
If you already knew this, do me a favor and humor me, k?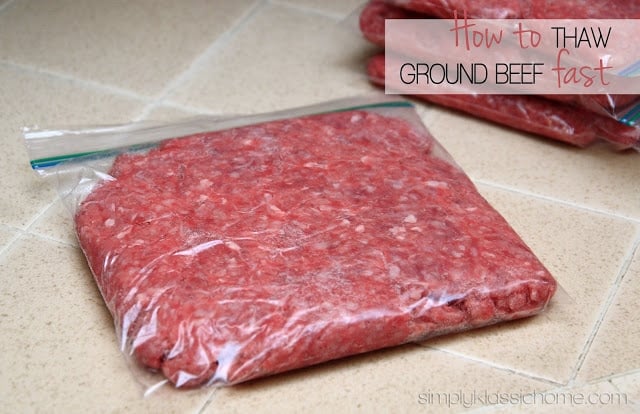 I like to buy the bulk size packages of ground beef, but because we are a small family, I can actually get four meals out of a package.
I used to just cut the package in four equal parts and wrap and freeze it in a big chunk. But it would take FOREVER to thaw, and forget it if you just decided on the way home that you were making tacos. There was just no time to thaw the meat, and I hate thawing meat on my kitchen counter.
Sooooo I remember this trick a friend taught me and today I packaged up my meat like so: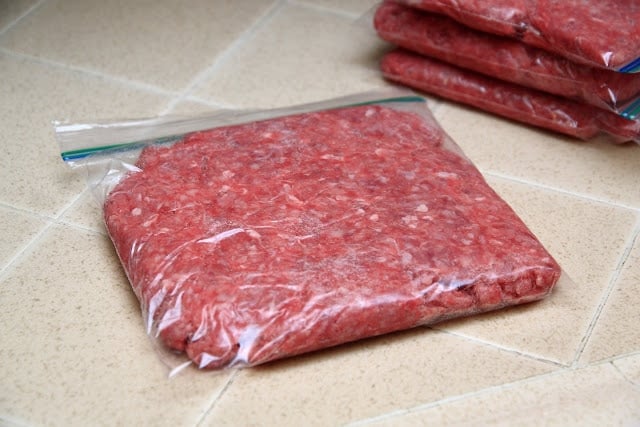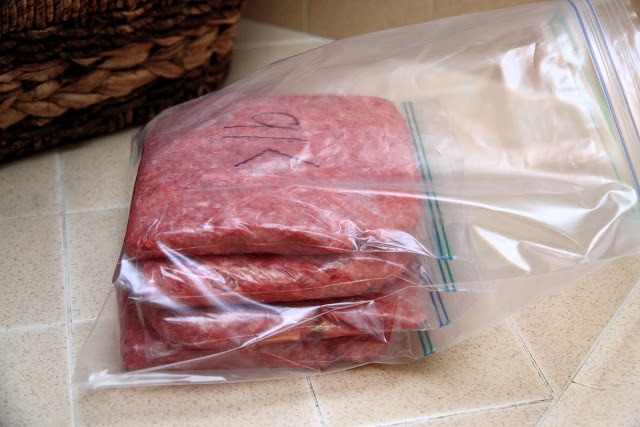 After cutting the four equal chunks, I placed each portion in a sandwich size ziploc bag, flattened the meat, squeezed out as much air as possible, and placed them all in a larger bag.
I labeled the individual bag with the portion size (in this case it's just less than a pound).
Flattening the meat makes for much less thawing time. In fact, just place the bag in a bowl of COLD water and it takes less than 30 minutes to thaw!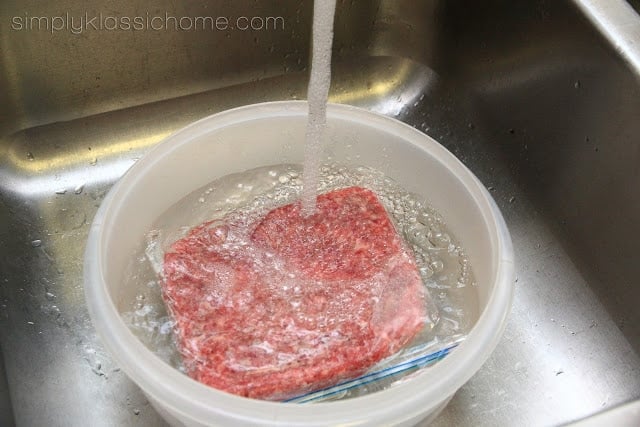 You now have your meat ready to make my dad's "famous" meatloaf…
or any other of a variety of options.
I'll share the meatloaf recipe with you later this week, as well as show you how I do this entire process, from frozen ground beef to hot, tasty meatloaf in under an hour.
What's your favorite tip from the kitchen?