Ground Turkey Recipes take up a ton of space in my cookbook. Lean ground turkey is a healthier alternative to ground beef, simple to cook yet still incredibly flavorful.
Ground turkey recipes are a budget-friendly way to add lean protein to just about any meal, like turkey burgers, turkey meatballs and turkey meatloaf.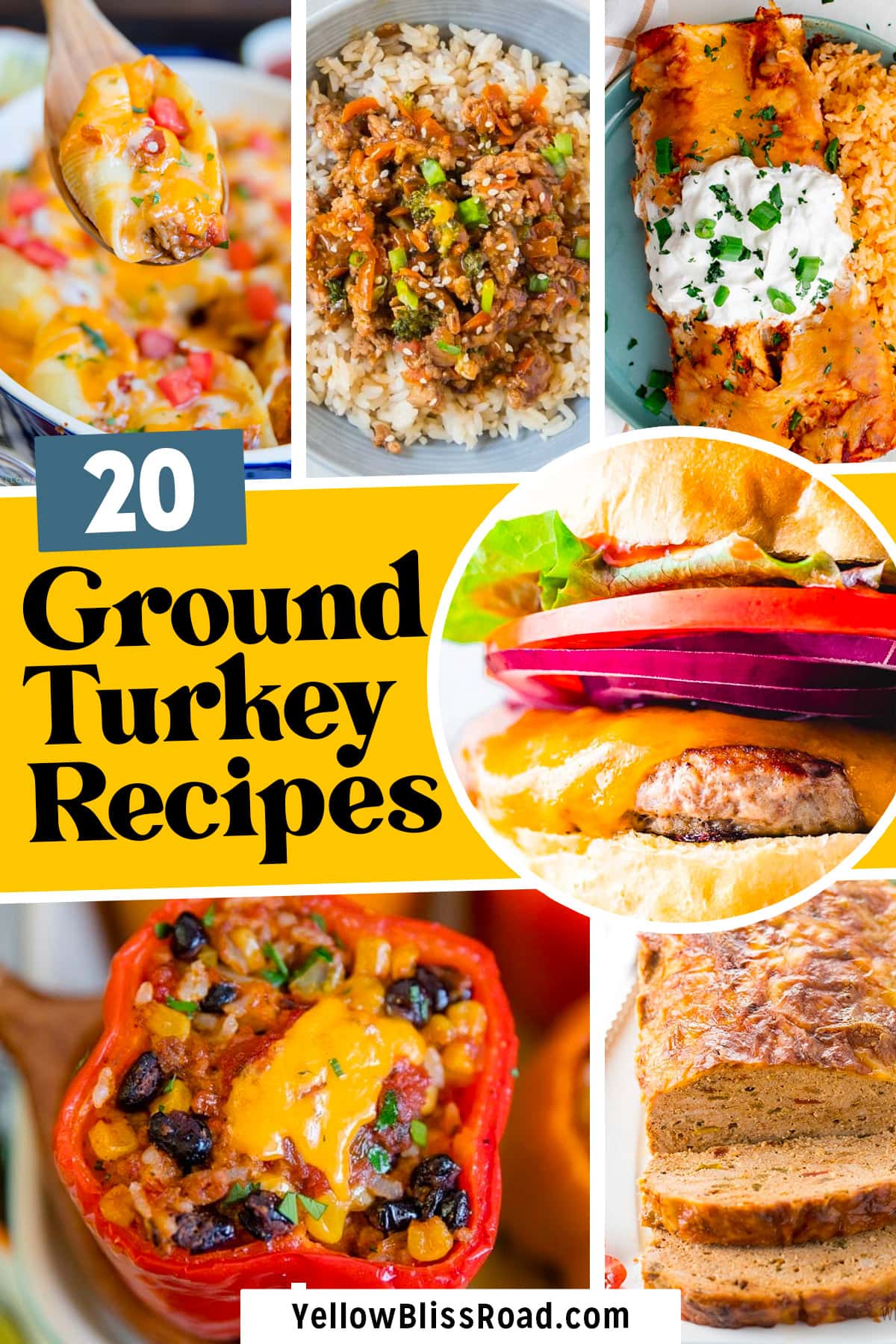 Pin this recipe for later!
Why I Love Ground Turkey Recipes
Who says turkey is just for Thanksgiving? If you aren't cooking with ground turkey, you should be! It's a great way to shave a few calories off your weeknight dinner routine.
Ground turkey easily replaces ground beef in just about any recipe and cooks up in the same amount of time with a lot less fat. Turkey has a great flavor and it's easily influenced by whatever flavors you want to throw at it.
We love using ground turkey instead of beef for easy weeknight meals, and use it often for turkey burgers, soups, and tacos.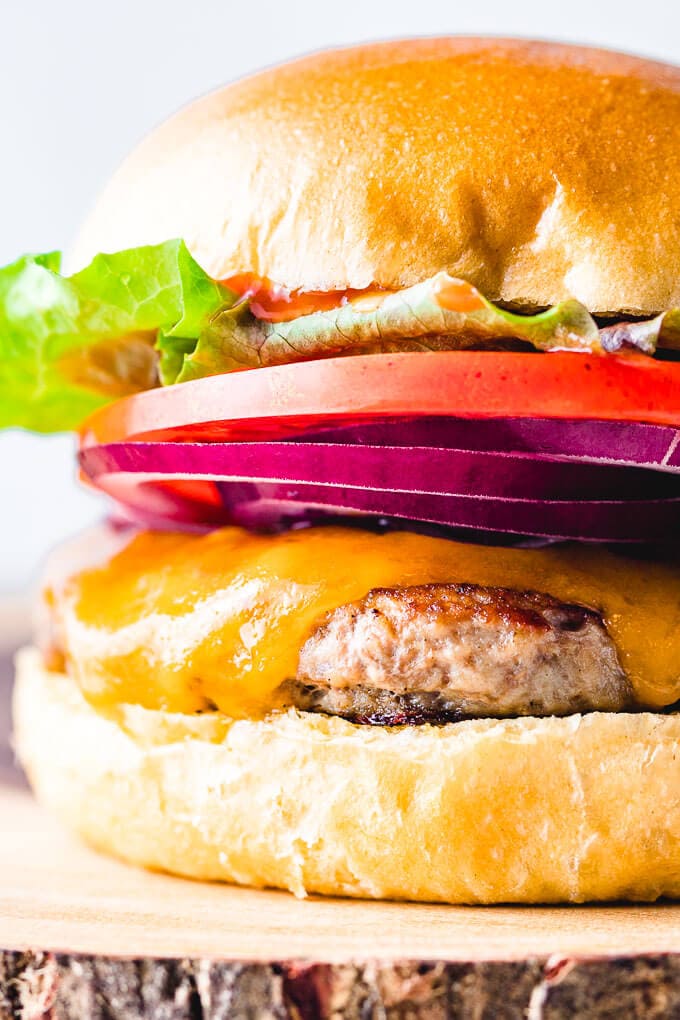 My Most Popular Ground Turkey Recipe
This recipe has been one of the Top 3 favorite recipes here on Yellow Bliss Road for nearly 8 years. And for good reason! It's easy, incredibly flavorful, full of vegetables and kid approved!
Teriyaki Turkey Rice Bowl
The delicious, sweet teriyaki sauce and the (kind of) hidden veggies in this Teriyaki Turkey Rice Bowl makes this a healthy ground turkey recipe that your whole family will love!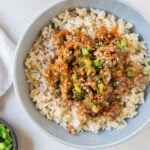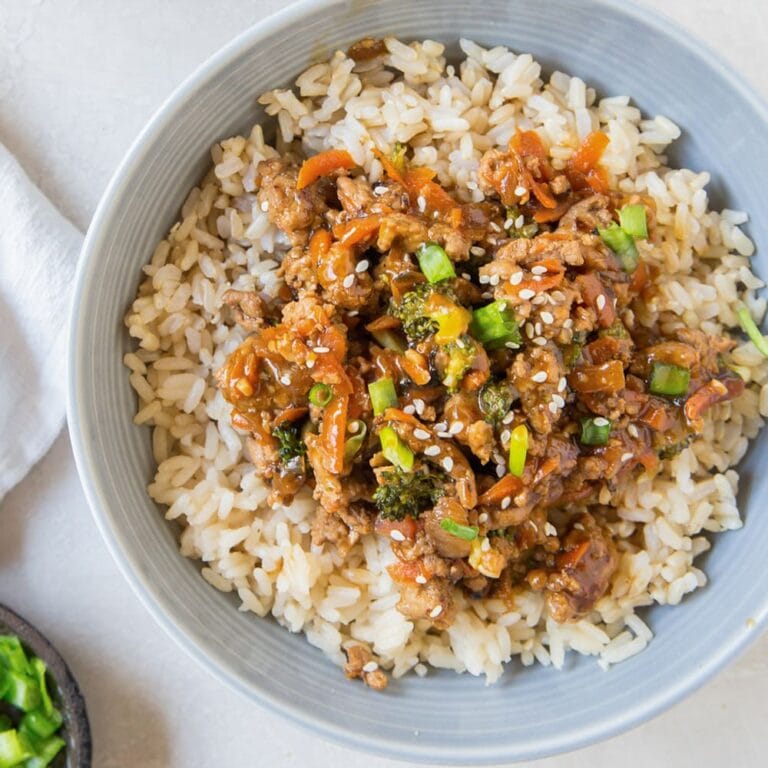 The Best Ground Turkey Recipes
Ready to cook up some delicious, budget-friendly and healthier meals? Here are some great ground turkey recipes to add to your weekly meal rotation! There are soup and chili recipes, Low Carb recipes, and my all-around favorite ground turkey dinner recipes.
FAQs
Is Ground Turkey Better for You than Ground Beef?
Ground turkey is a healthier alternative to beef. Although it does depend on the lean meat to fat ratio. You do want to make sure you are purchasing LEAN ground turkey (turkey breast). Although you can find very lean ground beef, turkey will still beat out it's competition for lower calories and fat.
What can I add to ground turkey for flavor?
Season properly – Ground turkey meat is notorious low in fat but also can be quite bland just on it's own. It's important to season the meat while cooking. I always saute my ground turkey in a skillet with fresh onion and garlic and season generously with salt and pepper. Sometimes I add veggies like carrots or spinach. Simmering in a little low-sodium chicken broth can also add flavor.
Tips and Tricks for Cooking
Great for freezing!

Make up a double batch of ground turkey when you're cooking it for your recipe and freeze it to use later.

Be careful not to over-handle the meat. As with ground beef, turkey can become tough when over-mixed. Handle the meat as little as possible when shaping into burgers, meatballs and meatloaf, and use a soft touch to prevent pushing too much air out of the mixture. That's what's going to yield the most tender and juicy bite.
Don't overcook the meat. Because of it's low fat content, ground turkey can quickly dry out and become tough. To avoid this, keep an instant read thermometer on hand to check the temperature. It should reach 165 degrees when fully cooked.
Serve cooked ground turkey on it's own over mashed potatoes or brown rice with a side salad and your choice of veggies.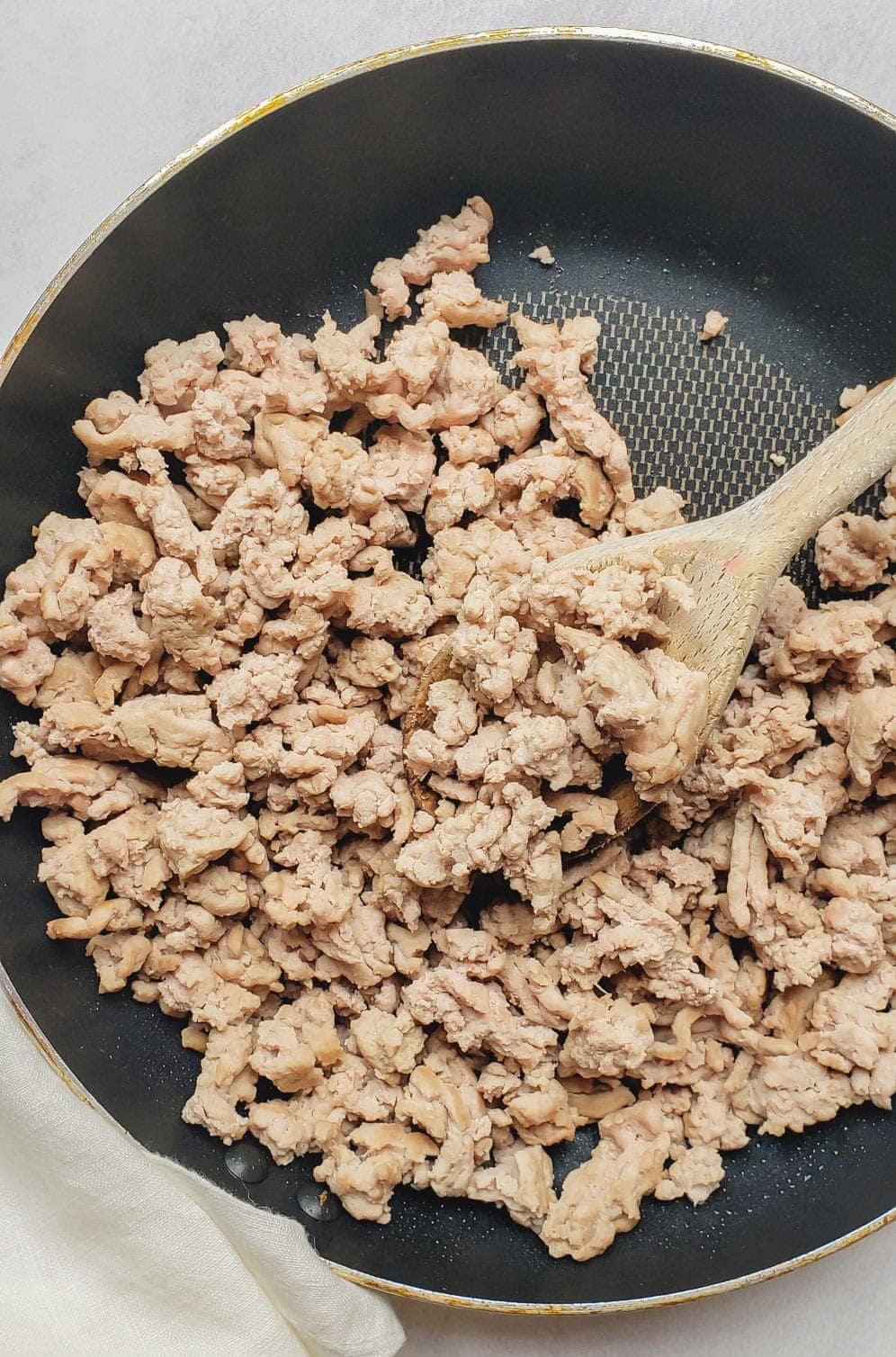 Storage
You have two options when freezing ground turkey – raw or cooked.
Freezing raw ground turkey:
You can place this into the freezer directly in the package from the grocery store or re-wrap it tighter to help prevent freezer burn.
The best way to thaw anything, especially raw meat, is to place it in the refrigerator overnight. Thawing on the counter is not recommended as the uneven temperature can cause bacteria to develop.
To thaw frozen ground turkey quickly, unwrap and place in a microwave safe dish and use the defrost setting on your microwave. Be sure to turn it in the dish a few times to ensure even defrosting. Of course you can also thaw overnight in the fridge.
Freezing cooked ground turkey:
Cook the turkey in a big batch with whatever seasonings you like. Allow it to cool completely (but for no longer than 2 hours), then place portions into freezer bags or airtight freezer containers and freeze for up to 4 months. Thaw in the fridge overnight, then add to soups, tacos, wraps and more.
Refrigerating cooked turkey:
Store cooked meat in the fridge in an airtight container and use it up within 4 days. Great for lunch prep or for adding to soups, tacos, etc. throughout the week.