"JOY" Christmas Printables
These Free Printables are easy to download and use anywhere in your home. It's a fun (and free!) way to enhance your holiday decor and spread some Christmas JOY!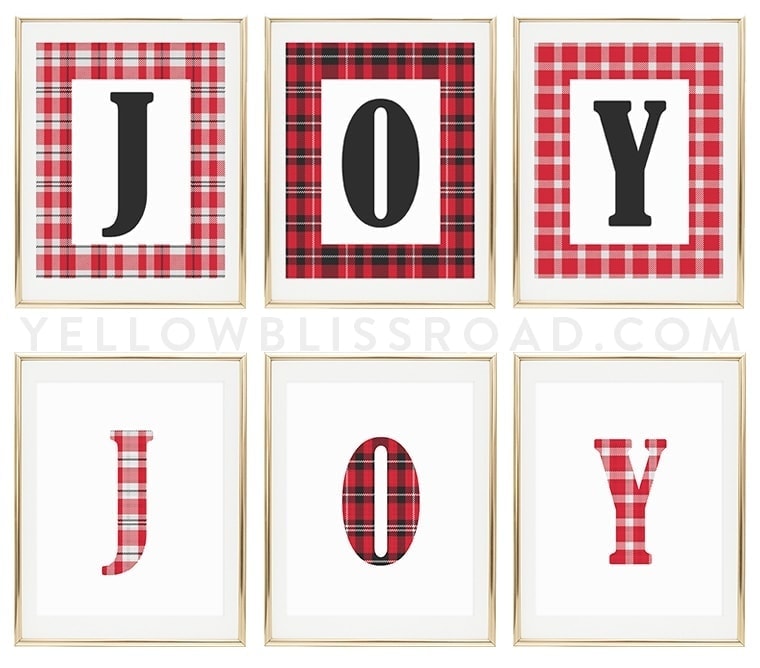 For as long as I can remember, the word"JOY" has defined Christmas to me. Joy in giving, joy in receiving, joy in being surrounded by friends and family, joy in our savior's birth. It's always been my word.
I've used it to decorate quite a bit, too. These are just a couple of times I used it just last year.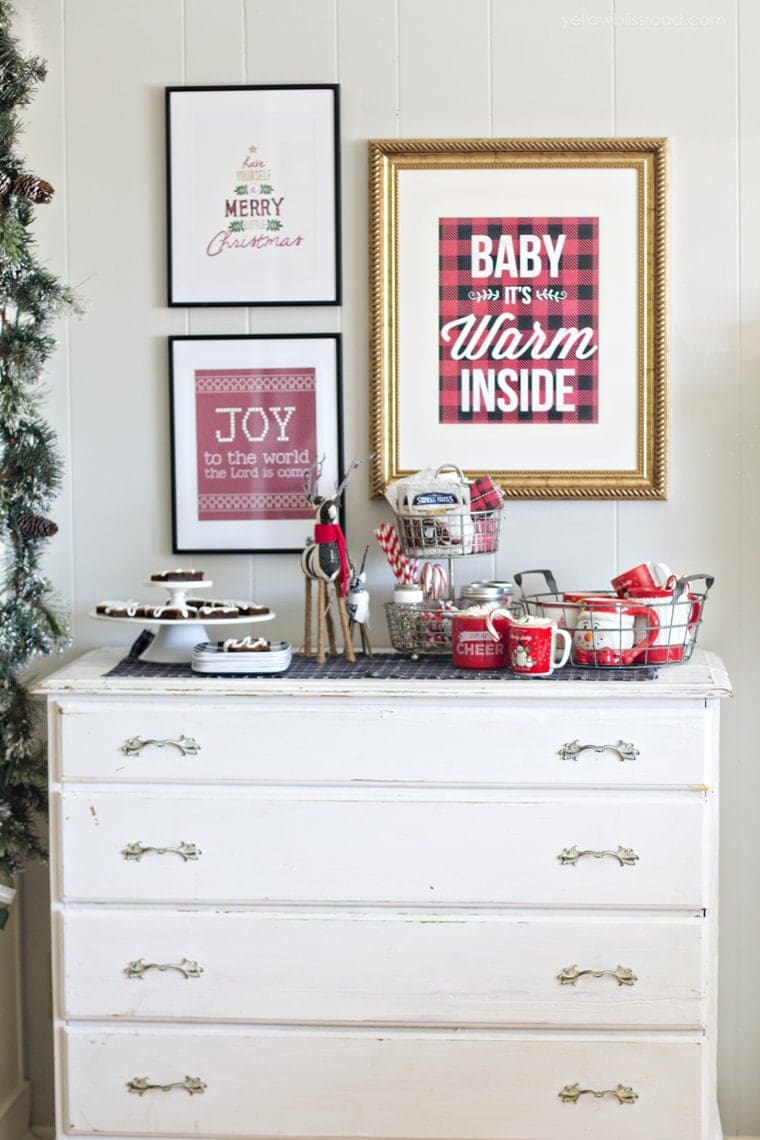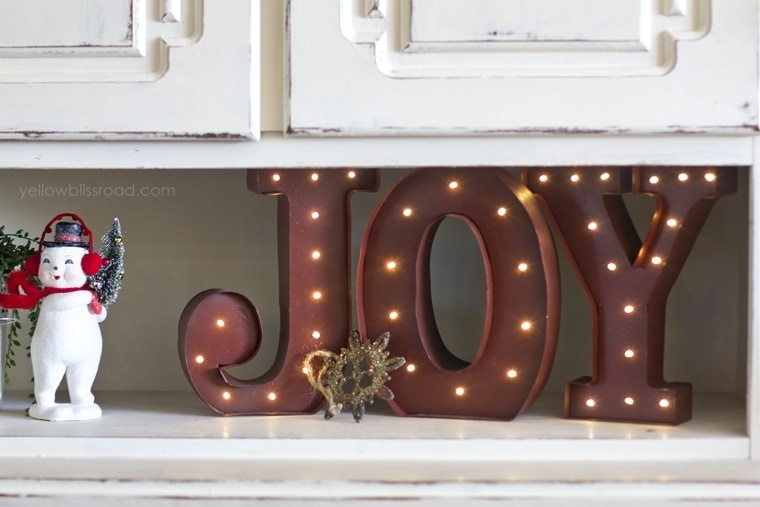 And the year before that you can see the first appearance of my pretty lighted sign from World Market.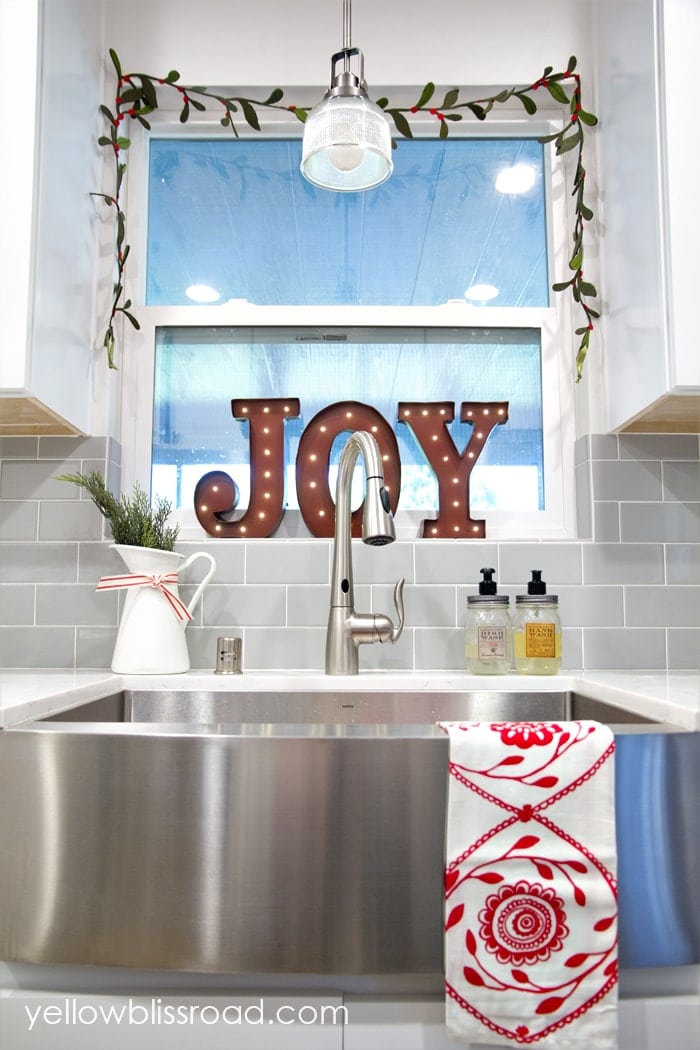 Joy is not just a word, it's a feeling. It's the feeling when your kids see what Santa's put under the tree for them is just what they wished for. It's the feeling of chills I get when we sing "Silent Night" by candlelight at church on Christmas Eve. It's the first sight of Christmas lights that the neighbors have put up well before Thanksgiving. And it's the feeling that overcomes us when we hear Andy Williams Christmas songs over the radio.
I'm hoping that these prints will help take you to that place and remind you that Christmas is full of Joy!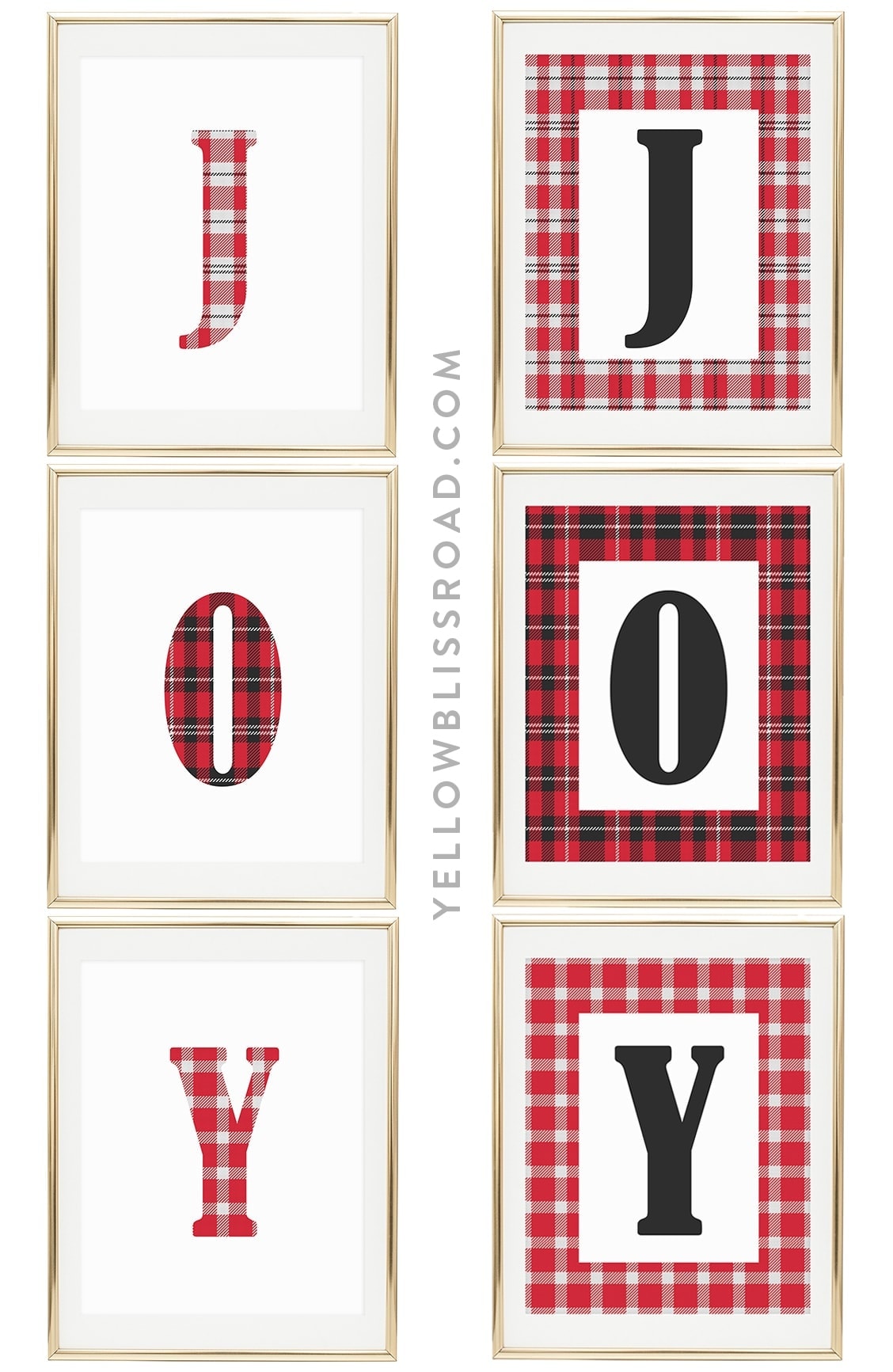 There are two sets to choose from; one with a white background and the letters in plaid, and the other with plaid background and black letters. They are each sized at 8×10 and are meant to be hung up together.
>>>>> DOWNLOAD THE PLAID BACKGROUND SET HERE <<<<<
>>>>> DOWNLOAD THE WHITE BACKGROUND SET HERE <<<<<
Please note that all of the printables on my site are for personal use only. Thank you!
For more free Christmas printables, try these: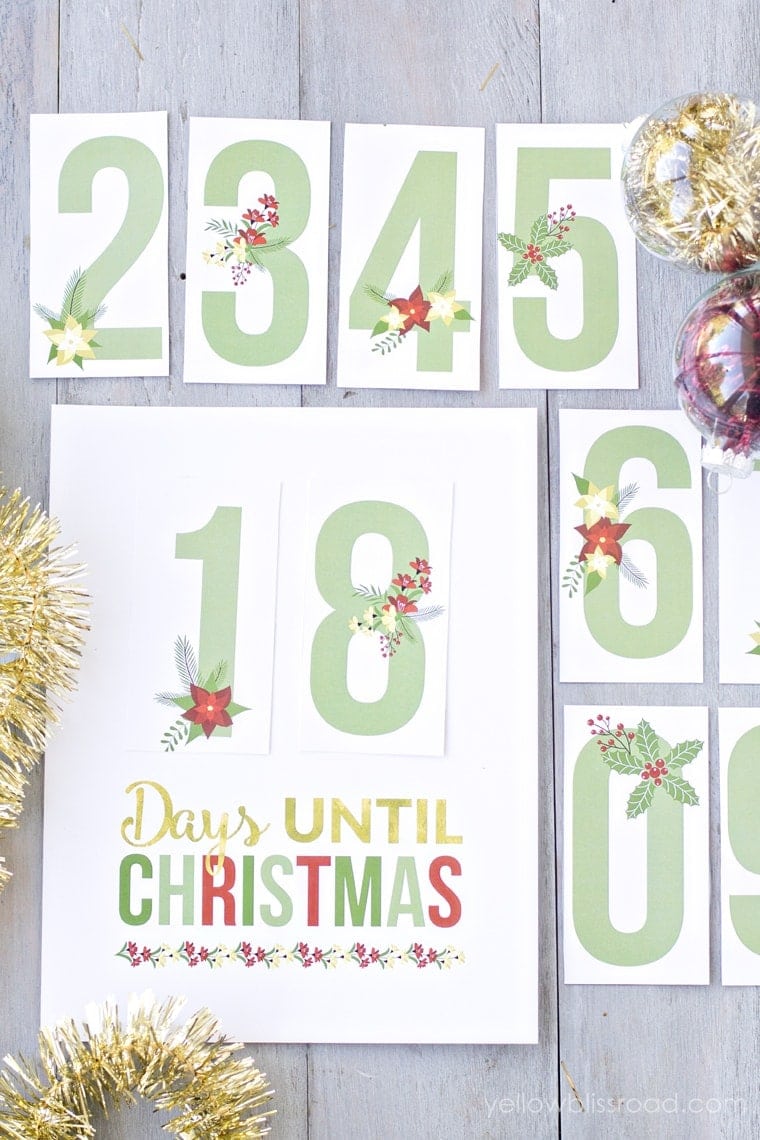 And here are a few more free Christmas Printables you might like: