Morning Glory Carrot Muffins
Hello! I'm Melissa and I cook, confess, and corral chickens and children at Bless this Mess, where you can find healthy recipes (with some simple desserts included), a peek at my hobby farm, and the joys of raising five little ones, eight years old and younger. I've got a whole lot of mess to bless!
Chances are if your kids aren't out of school for Christmas break yet they will be soon. One of my favorite things to do is bake with my kids while they are out of school. We made these delicious healthy moist carrot muffins (AKA Morning Glory Muffins) and they were a big hit. The best part? If you have them ready in the morning, the kids can serve themselves a simple breakfast and you can stay in bed a few extra minutes. Christmas break is also for us moms to have a break from getting kids ready at the crack of dawn isn't it!?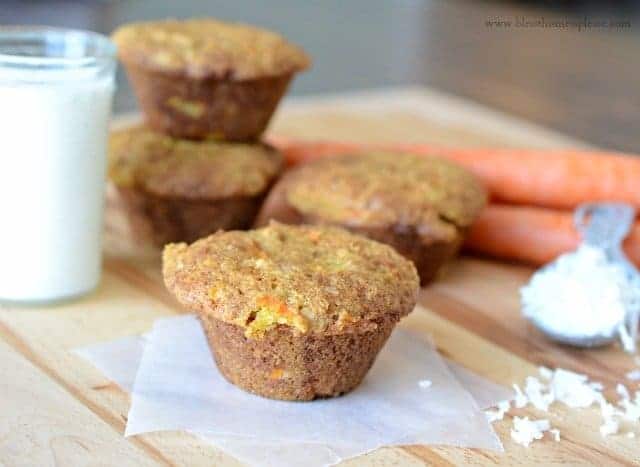 These muffins are a healthy, sweet, no-fuss treat that can be enjoyed anytime. The fun part is you can add just about anything. The original recipe had lots of nuts, raisins, wheat germ, apples, and other great things in it. I didn't have those on hand so I just skipped them. One great thing about this muffin is once you have the base you can swap in and out some of the "extras."
I told my kids these were bunny muffins (because of all the carrots) and they thought that was really funny. So whether you are making these for a quick and healthy breakfast on the go, for a great snack, or to celebrate no school, you can't go wrong with Morning Glory Muffins.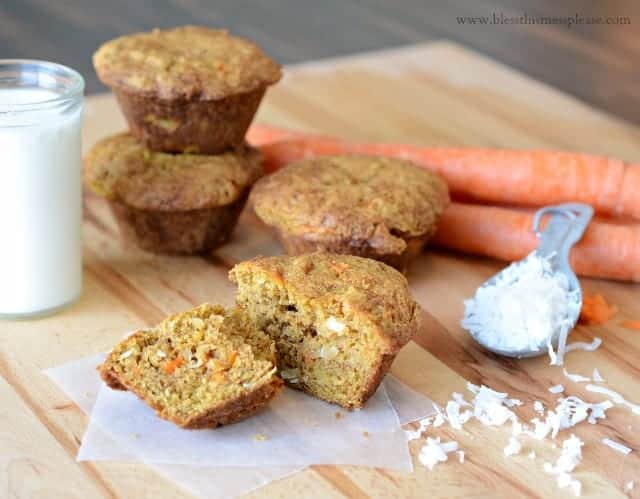 If you've made this recipe, please come back and leave us a star rating or a comment below. Or, tag us on social media @yellowblissroad or #yellowblissroad for a chance to be featured.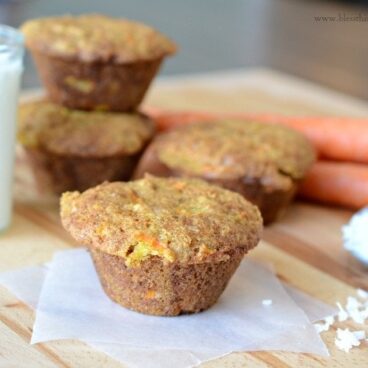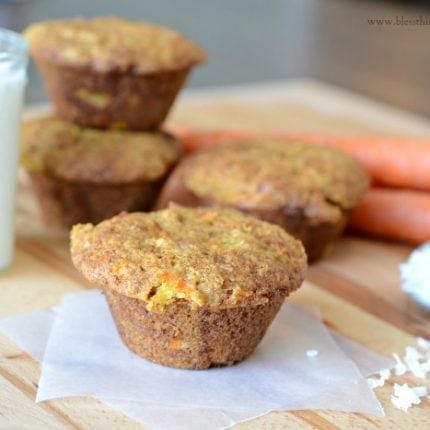 Morning Glory Carrot Muffins
Ingredients
2 1/4

cups

whole wheat flour

2

tsp.

baking soda

1

tsp.

ground cinnamon

1/2

tsp.

salt

1 1/4

cups

sugar

3

large eggs

8

tablespoons

butter

(one stick) melted and cooled

1

tsp.

vanilla extract

4

medium carrots

peeled and grated (about 2 cups)

1

8-­ounce can crushed pineapple well drained and pressed dry with paper towels

1/2

cup

shredded coconut
Instructions
Preheat the oven to 375 degrees and grease a 12-­cup muffin tin and set aside.

In a large mixing bowl whisk together the flour, soda, cinnamon, and salt.

In a medium bowl whisk together the sugar, eggs, melted butter, and vanilla extract.

Gently fold eggs, butter and vanilla into the flour mixture. Add the carrots, pineapple, and coconut and fold together until just combine. Do not over mix.

Add ⅓ cup of the batter to each muffin cup. Bake the muffins until golden brown and a toothpick

inserted into the middle comes out with just a few moist crumbs attached, 25 to 30 minutes.

Let the muffins cool in the pan for 5 minutes and then flip them out onto a wire rack and let them cook for at least 10 minutes before serving.
For more delicious muffins, try these: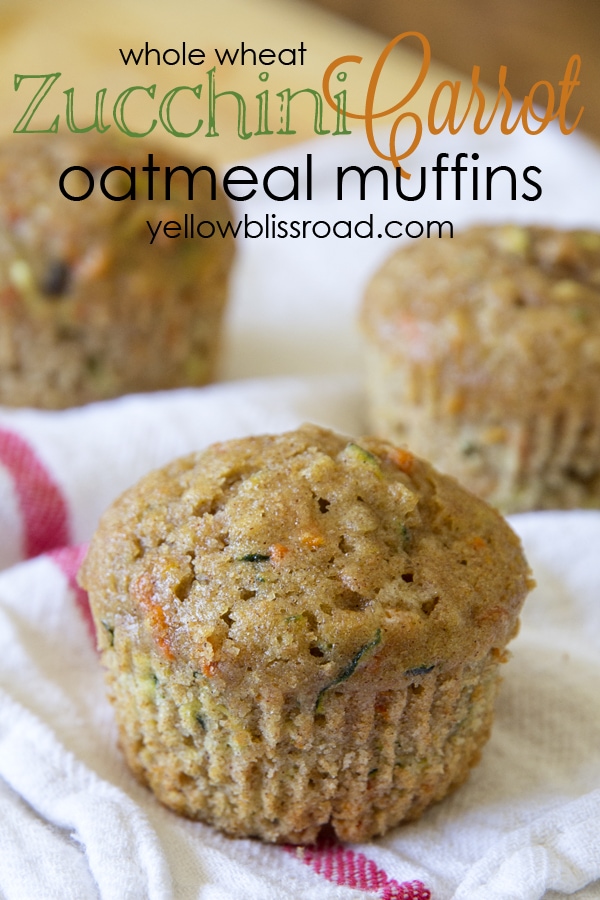 Zucchini Carrot Oatmeal Muffins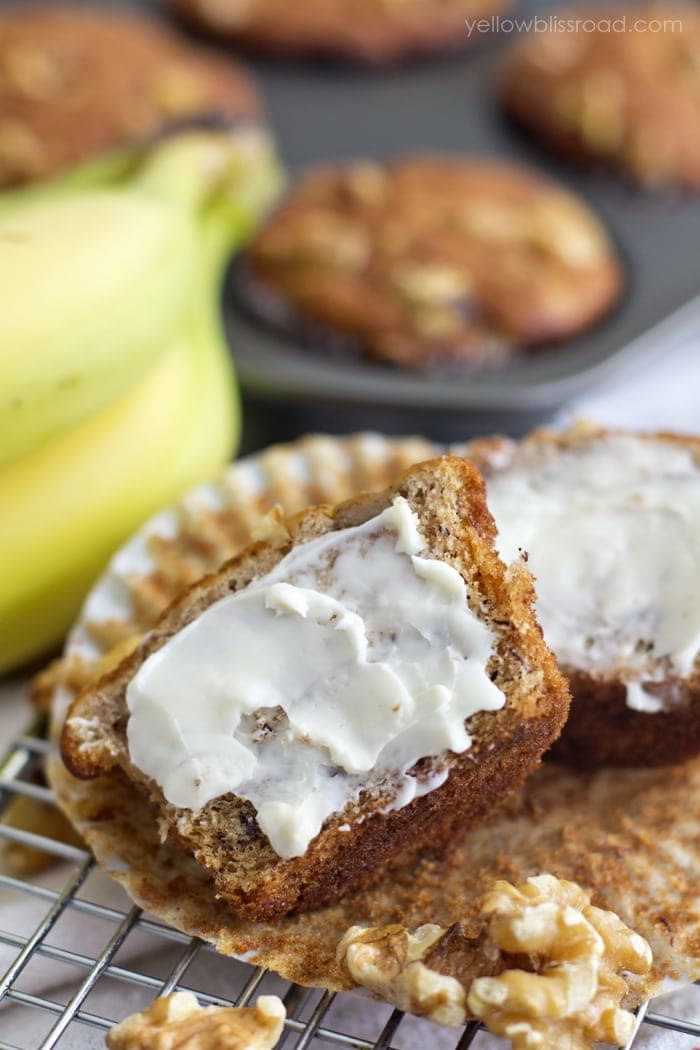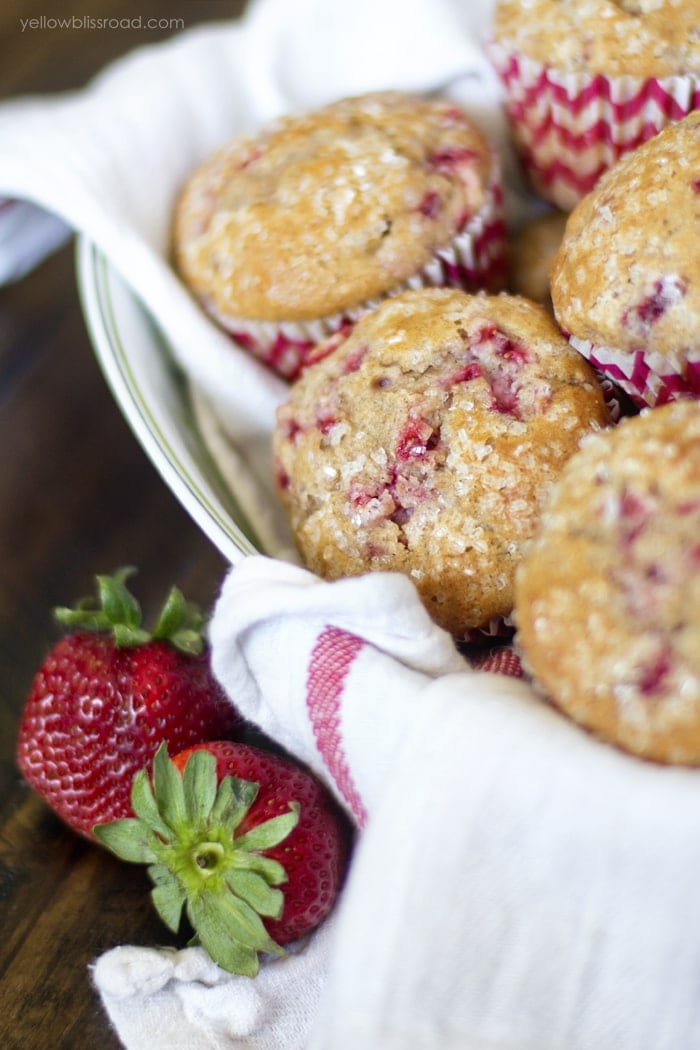 Whole Wheat Strawberry Muffins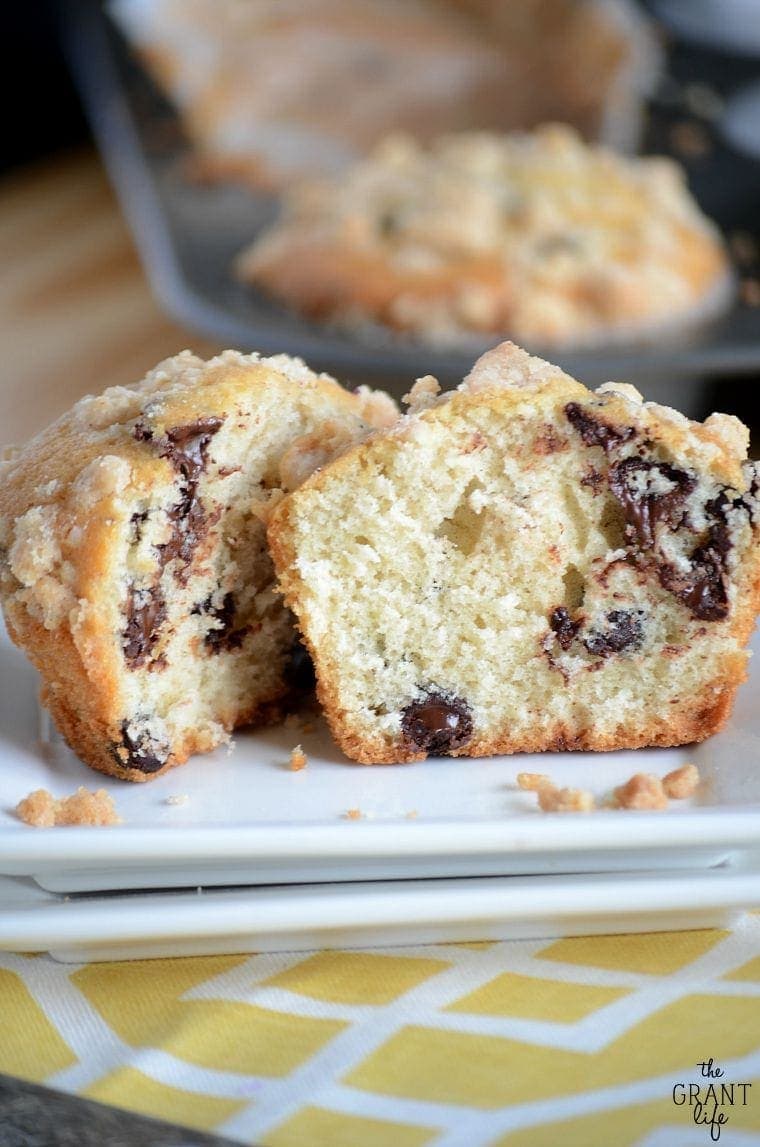 Bakery Style Chocolate Chip Muffins