Tender, juicy chicken is topped with Ranch dressing, buttery crackers, and savory Parmesan cheese. This is a baked chicken dish your entire family will be begging for! This is an update to a post from 2013. Find the original post here.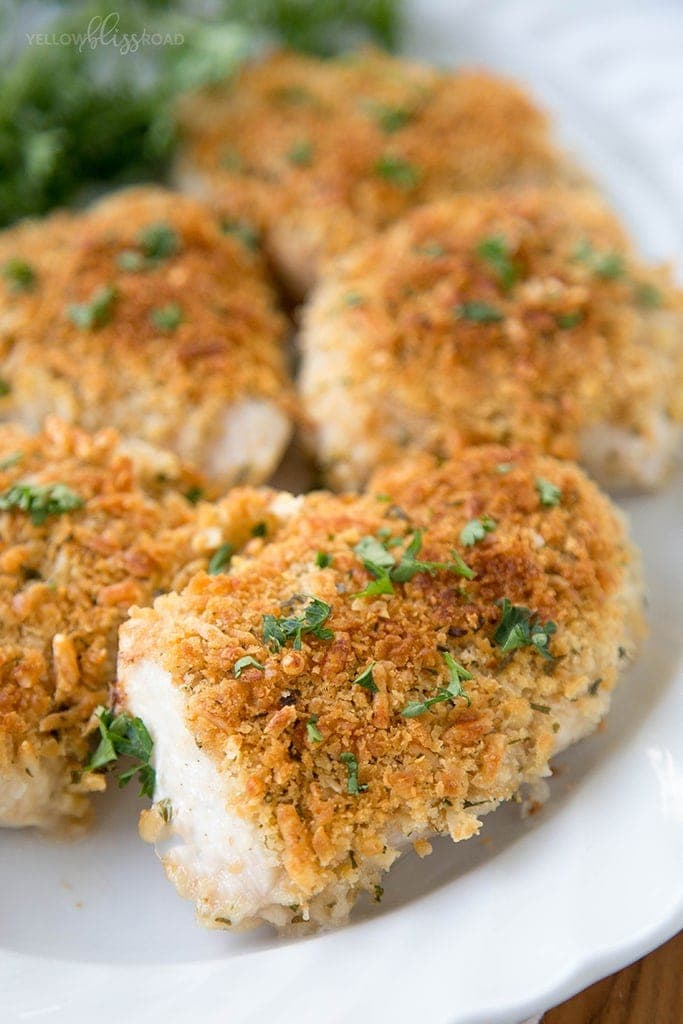 When I first made this Parmesan Ranch Baked Chicken recipe a couple of years ago, I wasn't planning on posting it because I didn't know how it would turn out. But after posting a quick pic I snapped with my phone on Instagram, lots of people wanted the recipe. So I went ahead and posted it with that crummy iPhone photo, figuring I'd make it again and get some better shots. That was two and a half years ago and that crummy photo has been pinned nearly 300,000 times!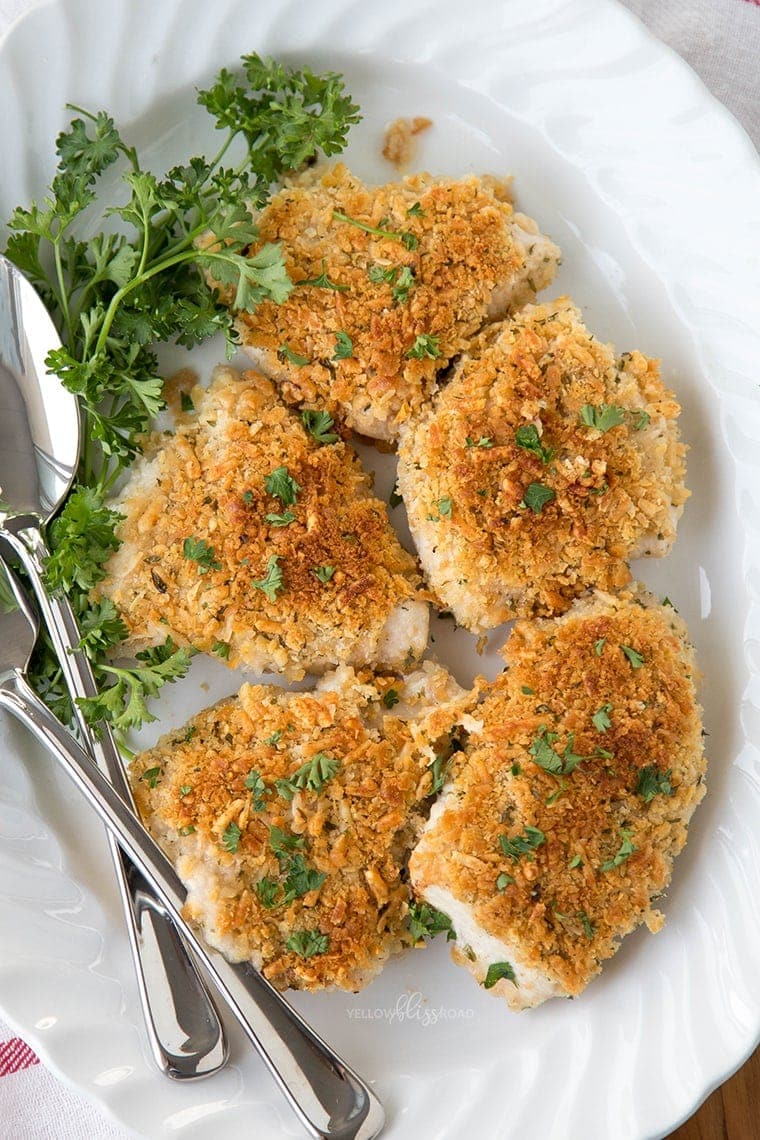 My daughter loved this the first time I made it, but my son wasn't as convinced. In fact, he hated it. This time around however, he must have a more evolved palate because he LOVED it. After he gobbled it down I reminded him that he hated it the first time I'd made it. His response? "I'm in second grade now so my tastebuds have changed." Touché.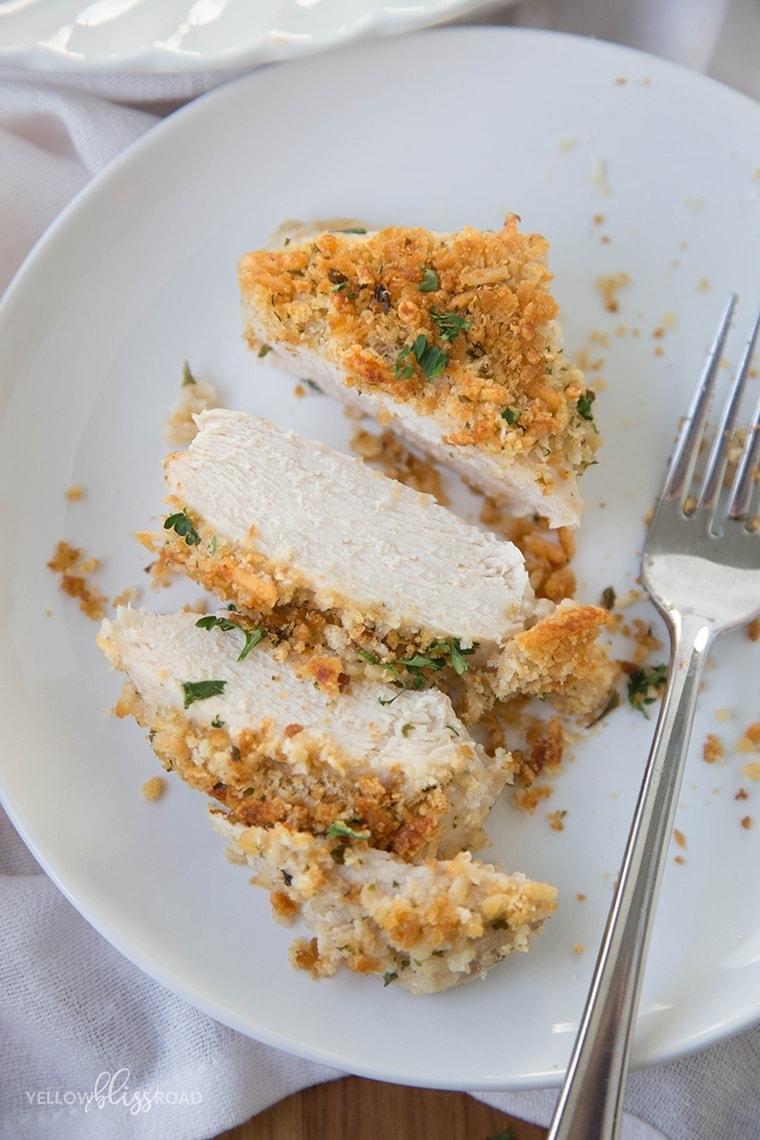 I decided to shoot some images while I was putting the chicken together to give you an idea of just how easy it is. Start by pounding the chicken out so the breasts are equal in thickness throughout. This helps tremendously in the cooking process and prevents drying. You can use a meat tenderizer with a flat side like I do, of just use a flat bottomed skillet. I cut my pieces in half since none of us would eat a whole chicken breast (these were pretty big). Then sprinkle with some garlic salt for flavor and brush some Ranch dressing directly on top.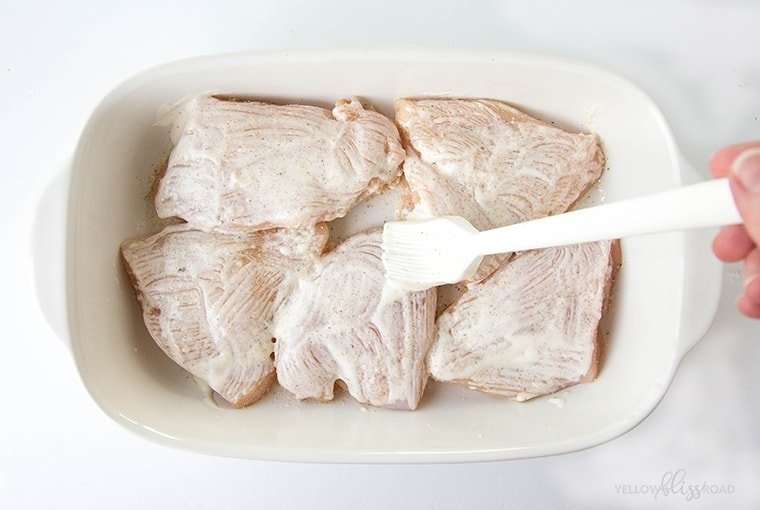 Next grate some Parmesan cheese and crush some Ritz crackers in a food processor ( I love my Kitchen Aid). You could also simply grate the cheese and crush the crackers by hand. Sprinkle that cheesy buttery goodness all over the chicken and press to help it adhere.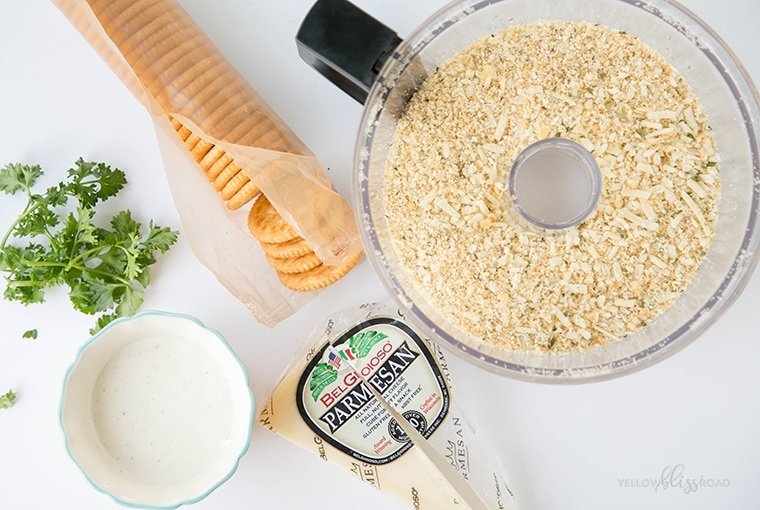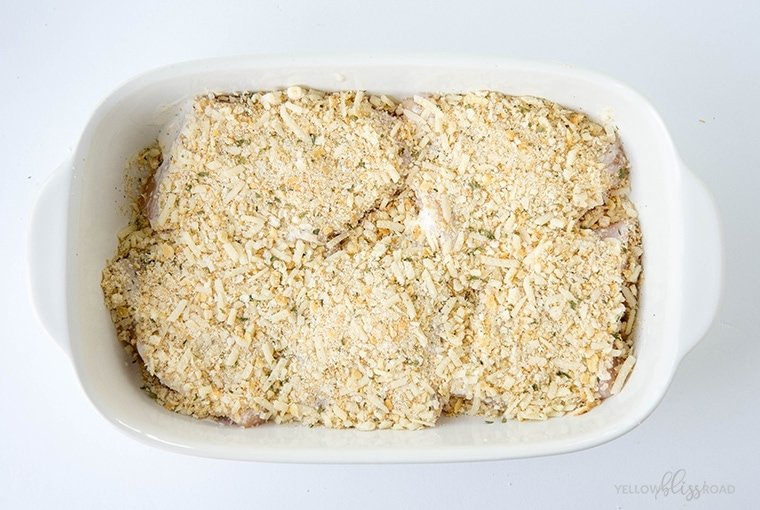 The final step is baking the chicken, It takes about 20 minutes in a 400 degree oven. If the top isn't browned enough for you, flip on the broiler after 20 minutes and leave it for 1-2 minutes to get it nice and golden.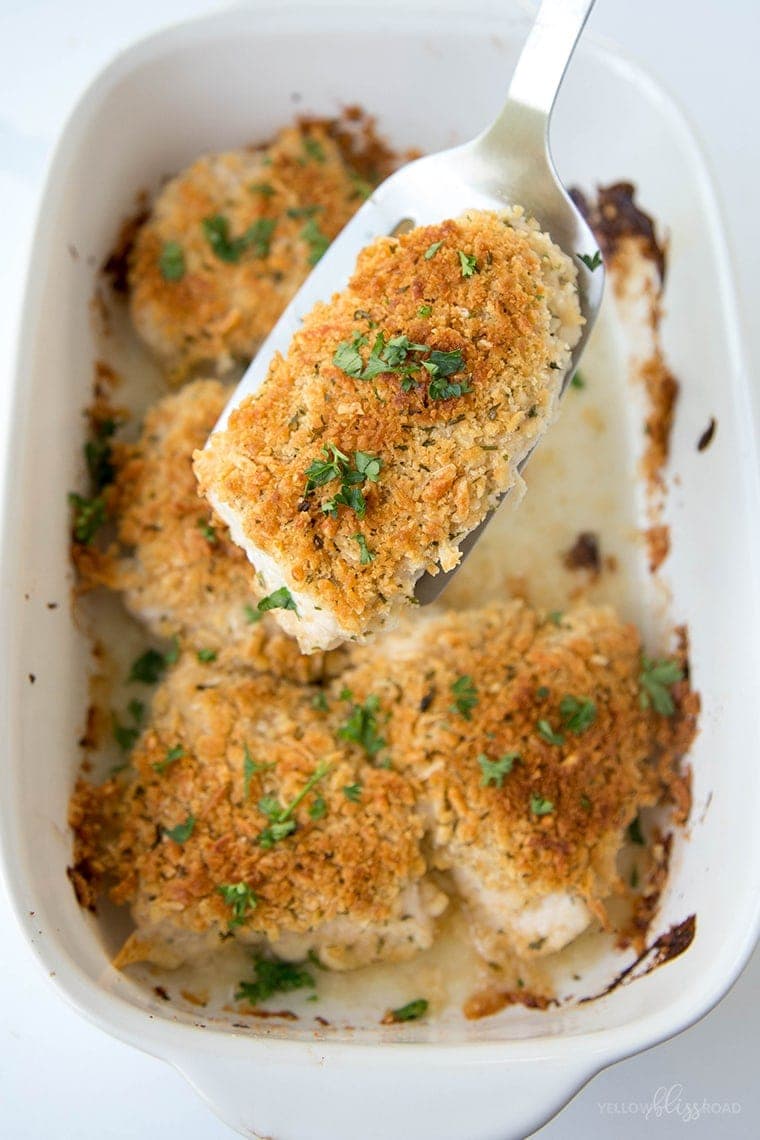 Doesn't that look delicious. I love what Chef Anne Berell says – "Brown food tastes good!" It's definitely true here. This chicken is tender and juicy, and the topping is slightly crunchy. I've seen a lot of recipes for Parmesan Ranch Chicken, but they all call for dry Ranch seasoning, which is super salty and really gives an overpowering Ranch flavor. Which is fine if that's what you're after, but I prefer a subtle Ranch flavor taking a backseat and letting the Parmesan be the star. Enjoy!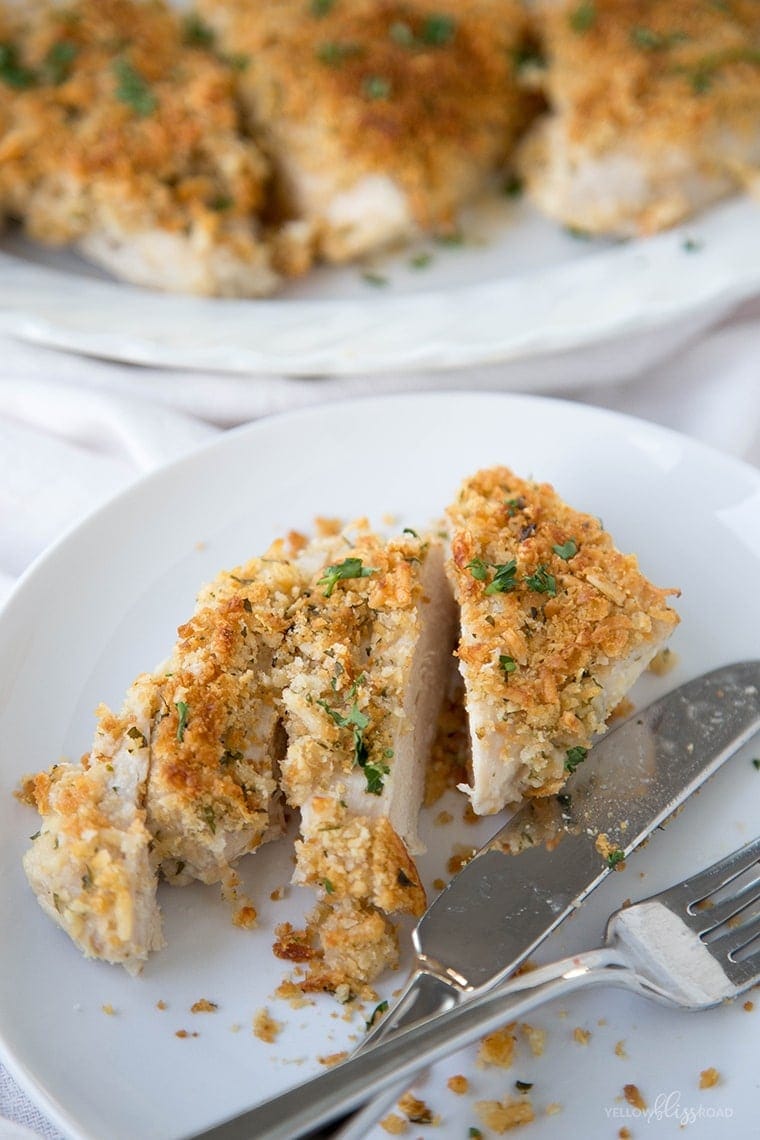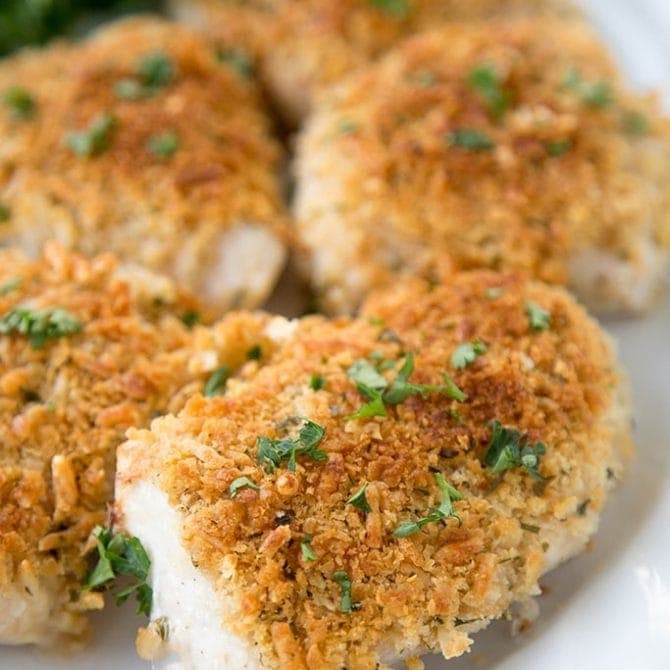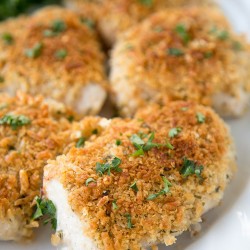 Baked Ranch Parmesan Crusted Chicken
Ingredients
4 boneless skinless chicken breasts (about 2 pounds)
1 cup crushed Ritz crackers about 24 crackers
4 ounces Parmesan Cheese shredded
1 tablespoons dried parsley flakes
2 tablespoons Ranch Dressing
2 teaspoons garlic salt
Instructions
In a seal-able plastic bag, gently pound chicken until it's uniform in thickness. Slice breasts in half, if desired.

In a food processor, pulse together crackers, shredded Parmesan and dried parsley. (alternatively, you could crush the crackers by hand and stir together with the cheese and parsley.

Spray a 9"x13" pan with cooking spray to prevent sticking. Place chicken in the pan and sprinkle with garlic salt.

Brush chicken evenly with Ranch dressing, then sprinkle cracker mixture on top. Press the cracker mixture into the chicken lightly with your hands.

Bake in a preheated 400 degree oven for about 20 minutes. Tops should be golden brown. If additional browning time is needed, place chicken under the broiler for a couple minutes.

Serve hot.
Nutrition
Calories: 357kcalCarbohydrates: 8gProtein: 41gFat: 16gSaturated Fat: 6gCholesterol: 109mgSodium: 1314mgPotassium: 606mgSugar: 1gVitamin A: 150IUVitamin C: 0.6mgCalcium: 254mgIron: 1.6mg
This post contains affiliate links.
For more easy Baked Chicken recipes, try these: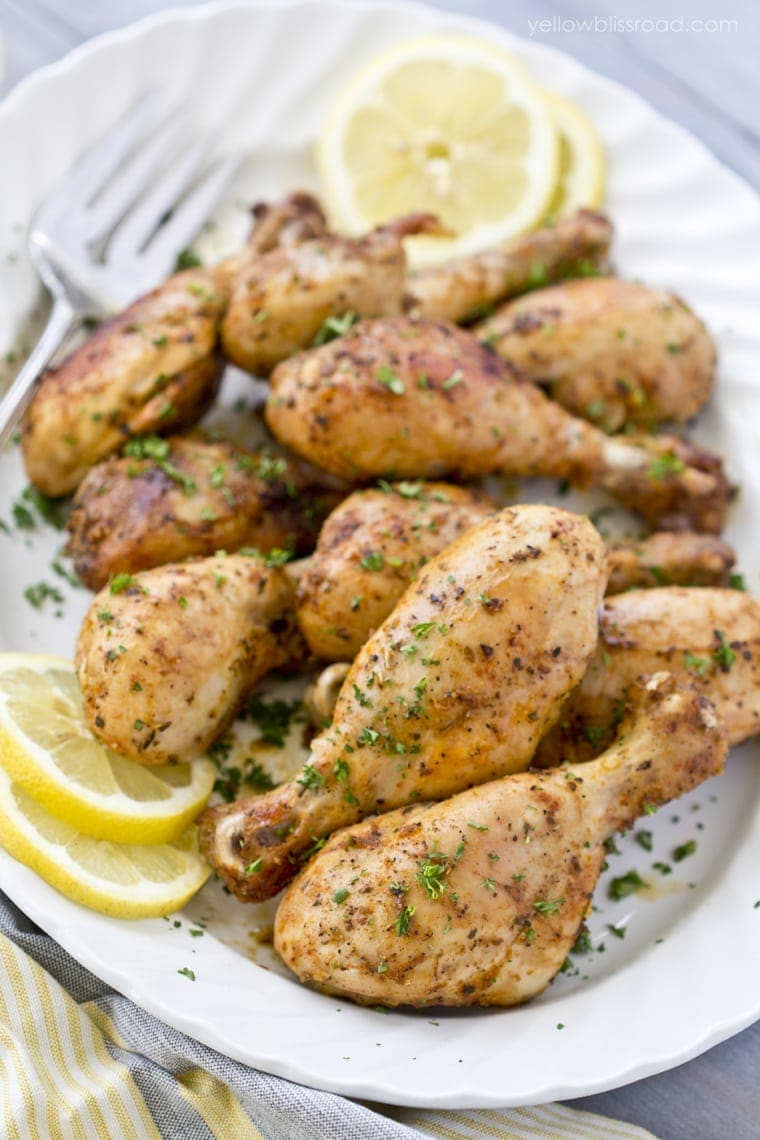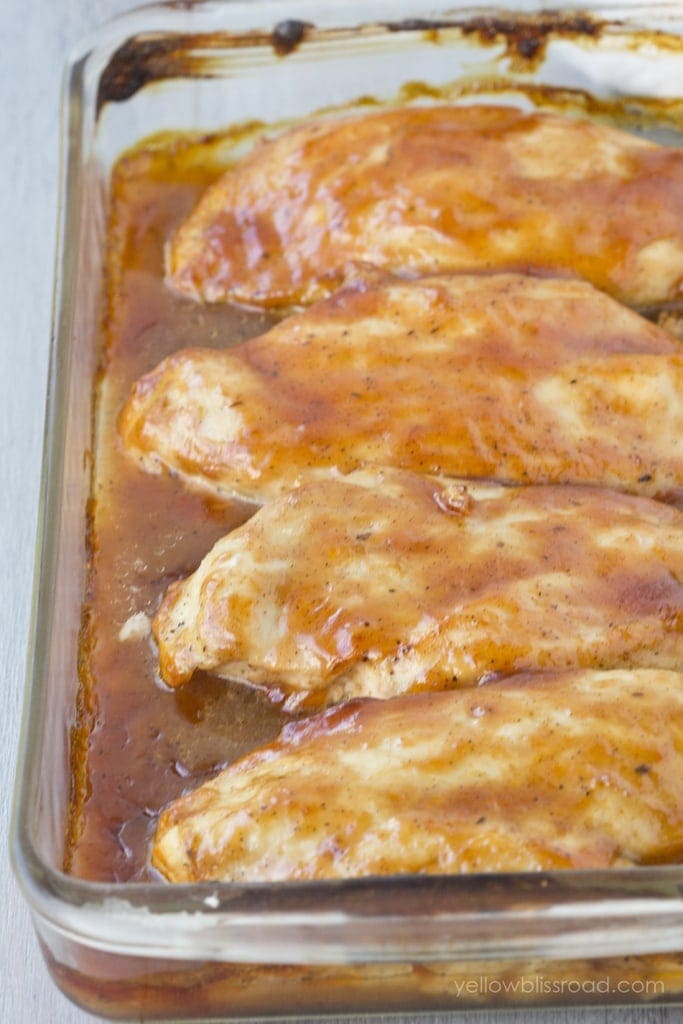 Crispy Baked Barbecue Chicken Wings