This Pumpkin Pie Milkshake is the perfect addition to your fall dessert menu. It's creamy, thick and delicious, and has all of the classic flavors of a traditional pumpkin pie!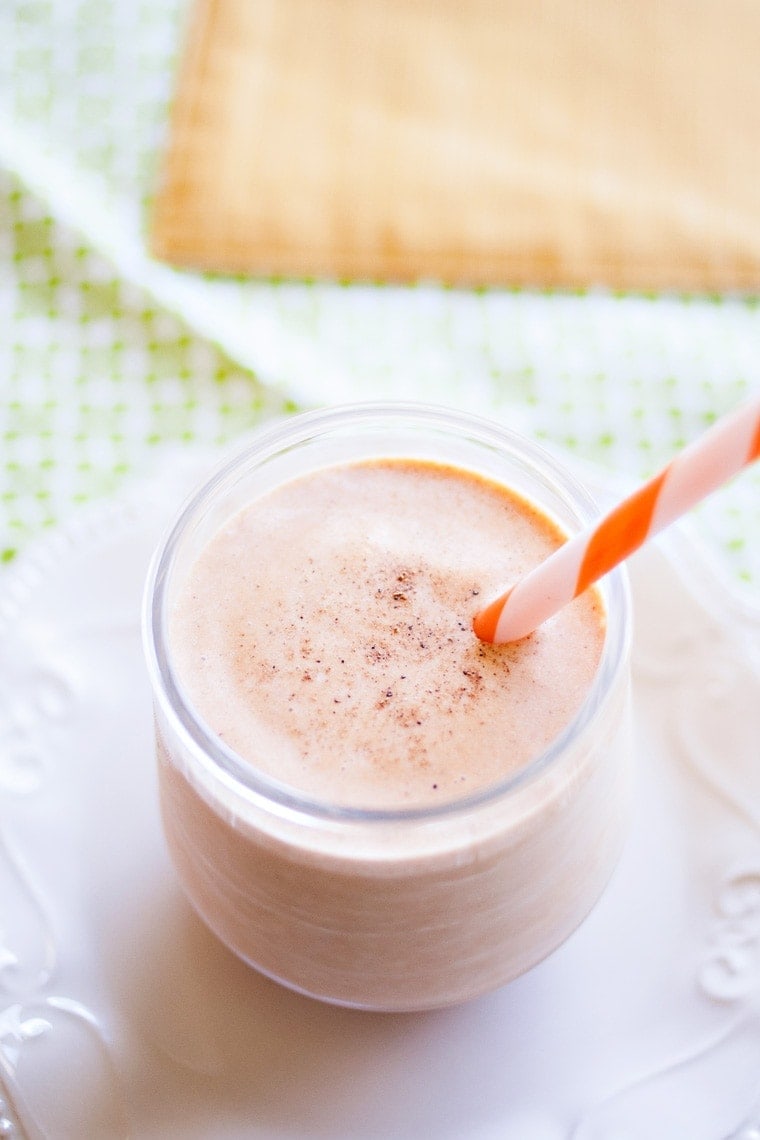 Ahh, pumpkin pie. The dessert that all of America eats during the fall. It wouldn't be Thanksgiving or Christmas if pumpkin pie weren't on the menu.
If you are like me, you can't get enough pumpkin recipes. It seems that almost everything can be made better with the addition of pumpkin, whether it's ravioli, cake, or cookies.
Now you can add this Pumpkin Pie Milkshake to your list of favorite pumpkin recipes. It tastes just like pumpkin pie, but it can be whipped up in literally minutes and does not involve crust. Or baking. Or waiting.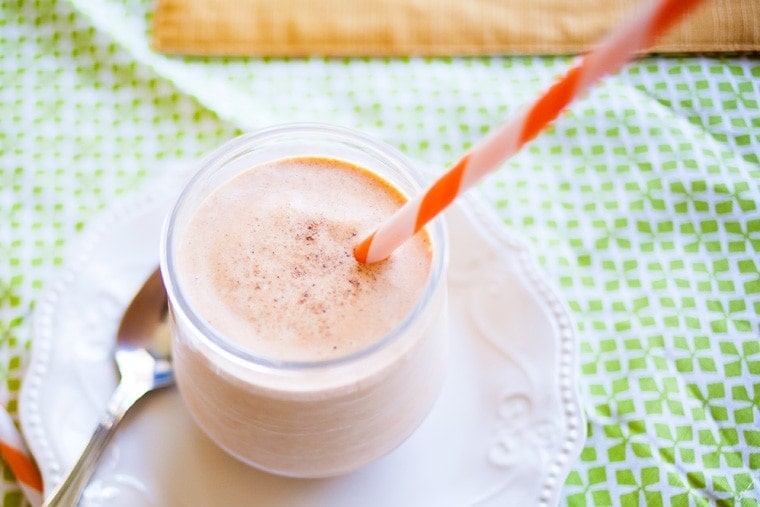 It just has a few simple ingredients: vanilla ice cream, pumpkin puree, milk, and traditional pumpkin pie spices.
Plus, you can tell yourself that it is healthy. Ice cream is good for you because it has dairy which builds strong bones and teeth. Pumpkin is good for you because it keeps your eyesight sharp, and also helps in weight loss because the fiber keeps you full for a long time. So really, the pumpkin cancels out any negative health effects (such as weight gain) that people may attribute to the ice cream. And spices have been known to have anti-inflammatory properties. This Pumpkin Pie Milkshake is healthy for SO many reasons! So you can also feel good about feeding it to your kids 🙂 You'll be the best mom (or dad) ever!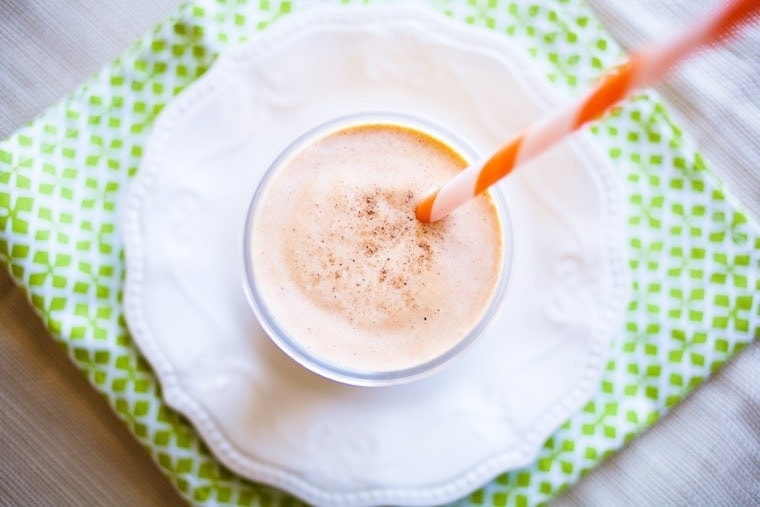 You can either use canned pumpkin or puree you have made yourself. (Click here for a full tutorial on how to make your own pumpkin puree). Homemade vanilla ice cream is best, but if you must, please buy a high-quality vanilla ice cream. Governmental standards allow for ice cream to be 50% air! Cheap ice creams will be pushing this limit. The last thing you want to be paying for is air.
So this fall (or any time of year), whip this up as a tasty treat. It's as good as pie, but without all the work.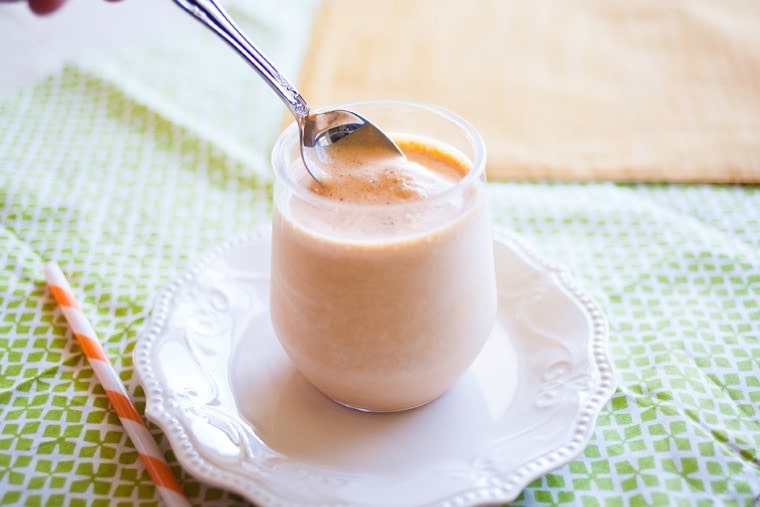 This recipe adapted from Pumpkin Pie Milkshake on Our Best Bites.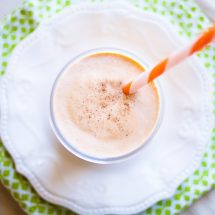 Ingredients
2/3 cup pumpkin puree
1/2 to 1 cup milk cream, almond milk, or soy milk
1 tsp. vanilla
1 tsp. cinnamon
1/8 tsp. ginger
1/8 tsp. cloves
1/8 tsp. nutmeg
3 Tbsp. brown sugar
4 cups vanilla ice cream
Instructions
Add all ingredients to a powerful blender and blend until desired consistency is reached. Add more milk as desired. You may want to blend this recipe in two halves if it won't all fit in your blender.

Pour into glasses and top with whipped cream, a sprinkle of nutmeg, or crushed graham crackers.
For more delicious fall desserts, try these: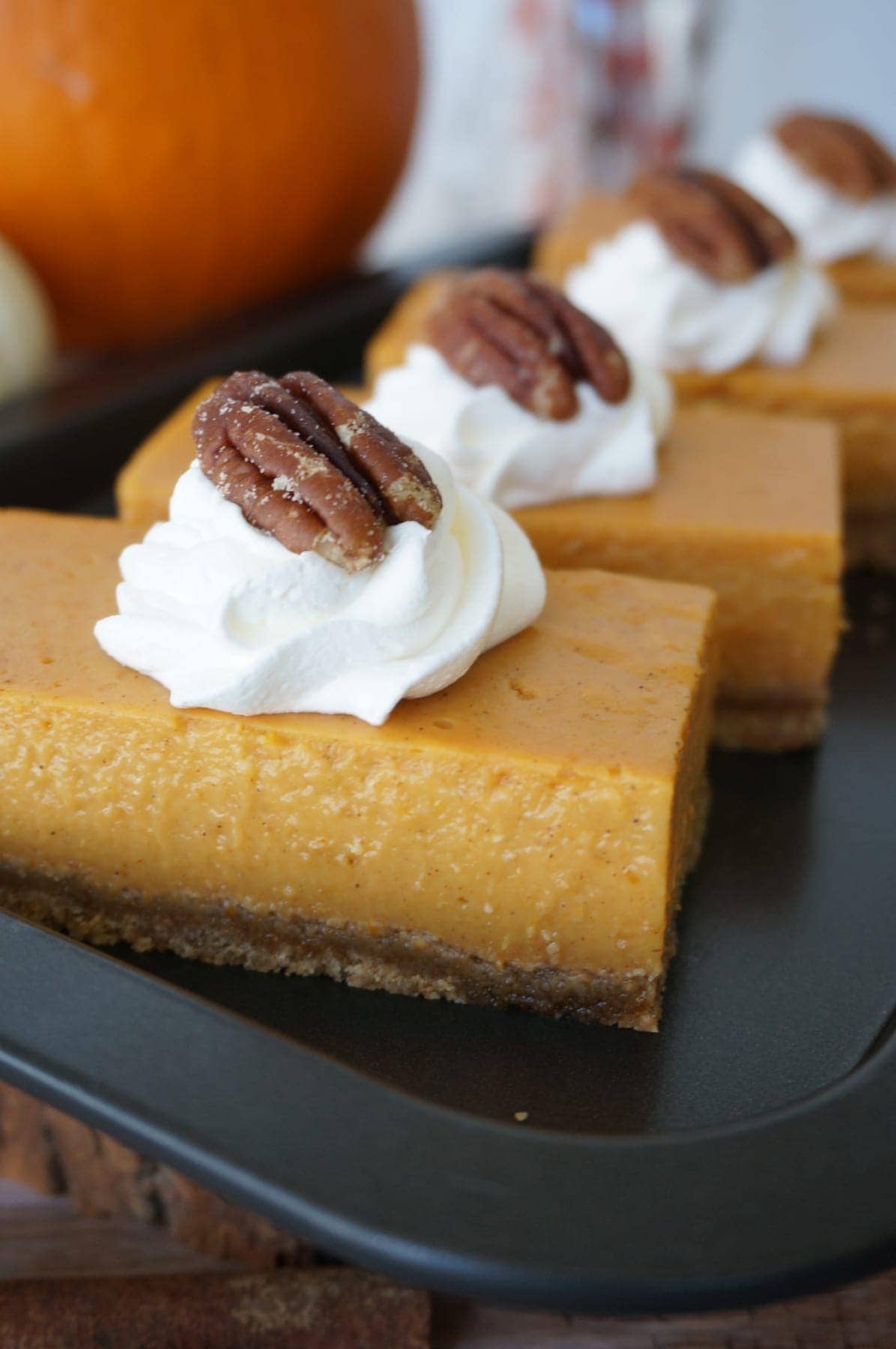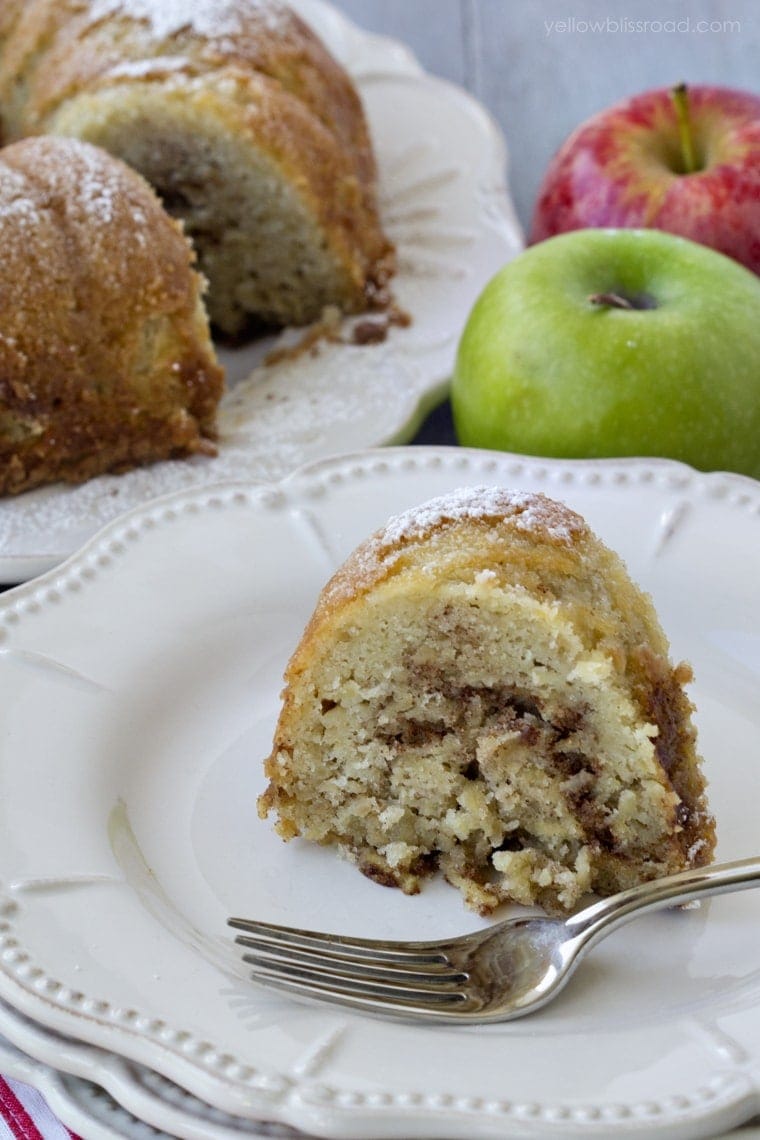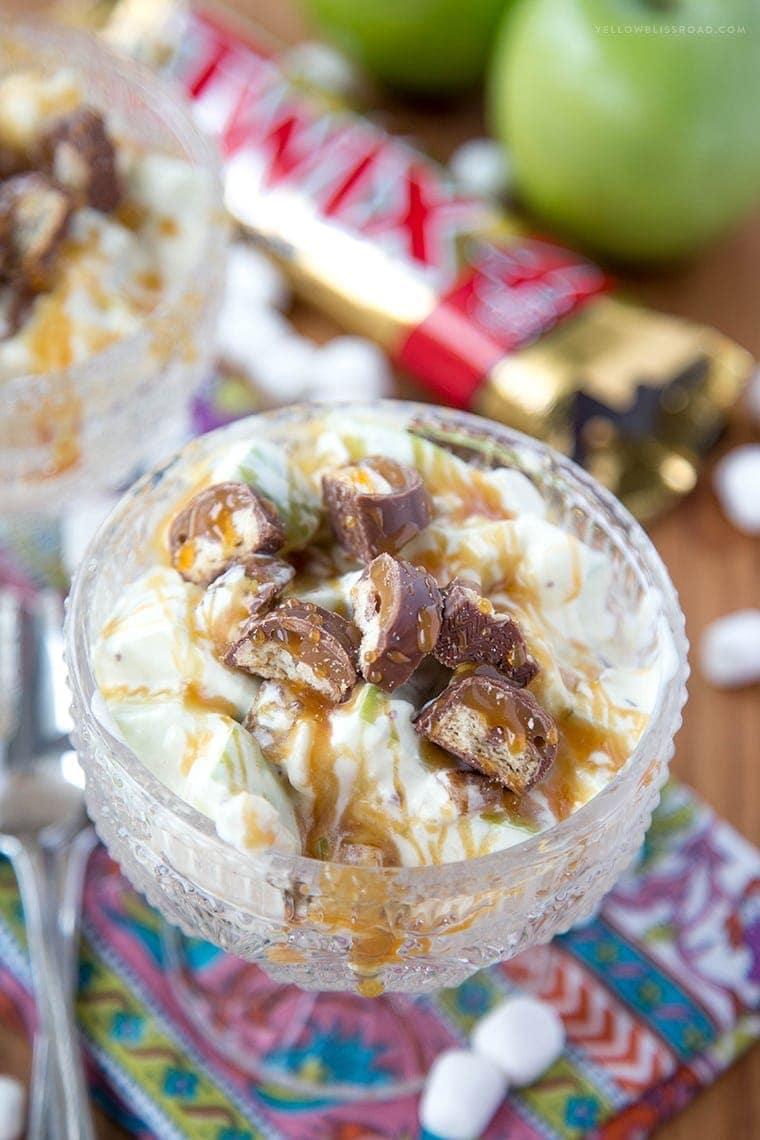 Pumpkin Oatmeal Chocolate Chip Bars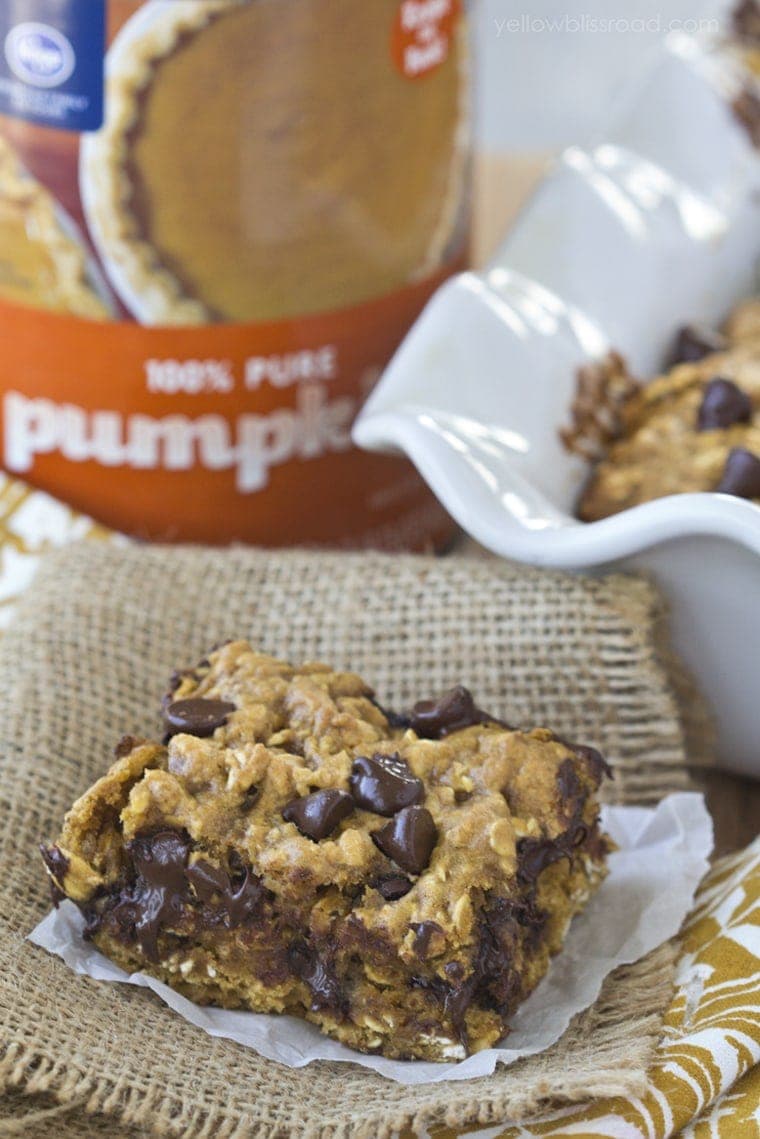 For all desserts go HERE and all recipes go HERE.
Melissa loves inventing new ice cream flavors and helping people declutter and organize their homes. You can see her organizing e-course HERE.