This Smoked Sausage and Zucchini Skillet and a quick and easy meal on it's own, or is fabulous served with rice or pasta.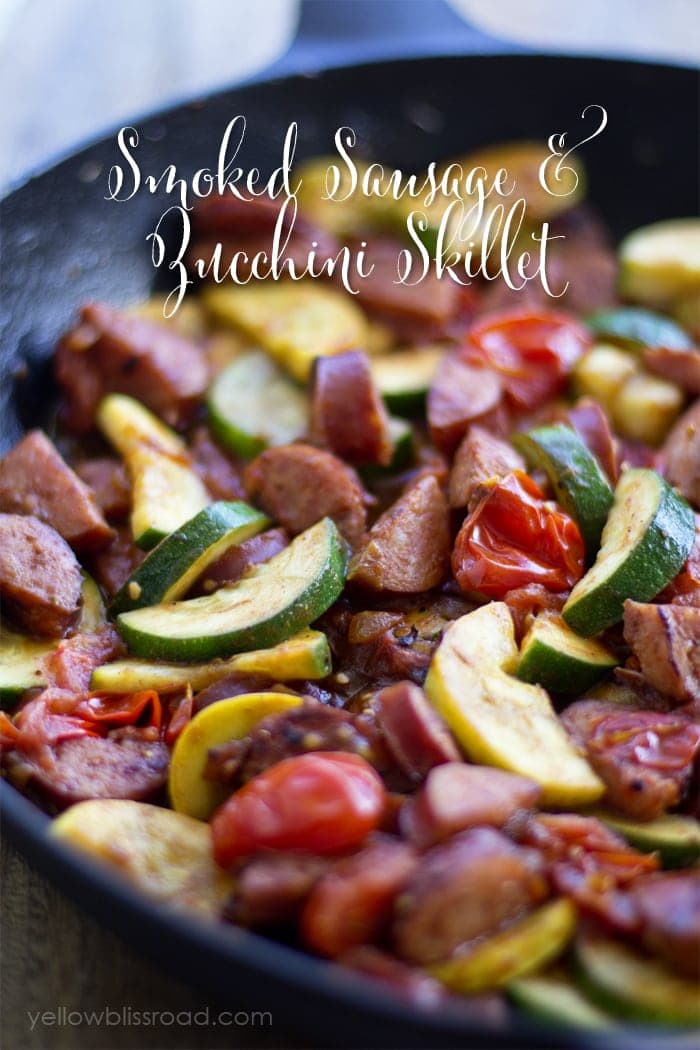 Have you ever had an idea for something you wanted to make for dinner, and it turned out way better than you anticipated? Yeah, this was one of those.
It was one of those nights where I had vegetables in the fridge that had to be used up and I wasn't quite sure what to do with them. I've been really into cooking meals in my new cast iron skillet (I seriously love this thing) and I knew that the smoked sausage would add some really great flavor.
Here are the tools you will need:
First slice up the sausage and some onion and toss them into a buttered skillet. Because butter makes everything better. (You could always use olive oil instead).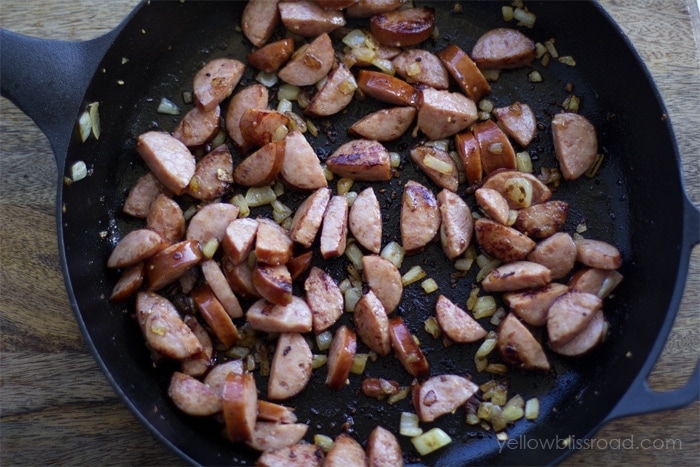 Doesn't that look amazing? I promise it smells amazing, too.
Add some minced garlic and stir it up, then add sliced zucchini, yellow squash, grape tomatoes, oregano and some red pepper flakes for a little heat.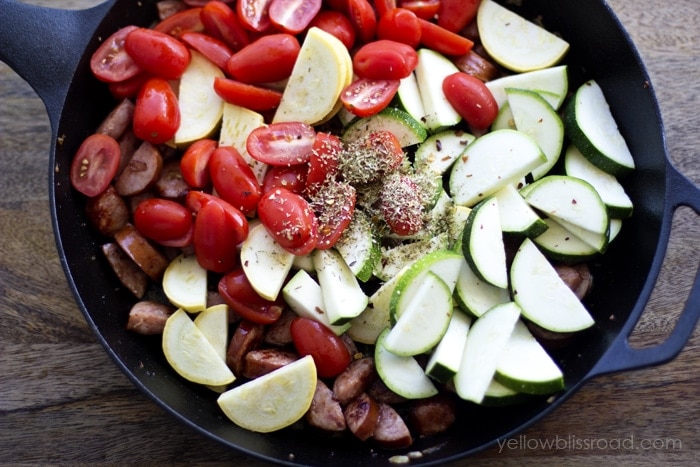 As the squash cooks, the tomatoes will begin to break down and create this amazing sauce, just enough to lightly coat the veggies and sausage. Once the squash was soft but still has some bite to it, remove the pan from the heat and let it rest for a few minutes before serving. This was the point where I tasted the zucchini and decided it needed just a little salt. You could certainly leave that out if you prefer.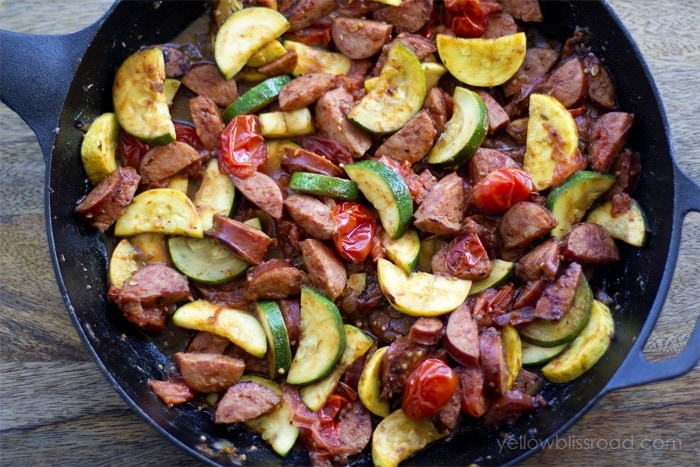 This could easily be a fabulous meal all on it's own, but we served it over some steamed rice. That sauce I talked about? It coated the rice and gave it such a great flavor. There's leftovers in the fridge, and I call dibs!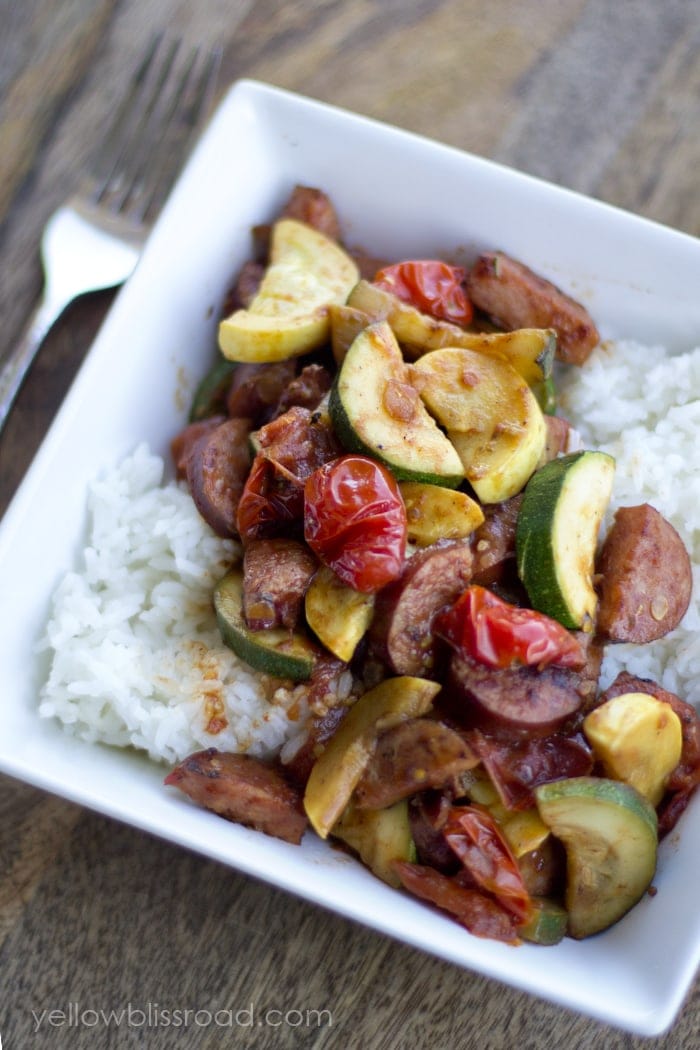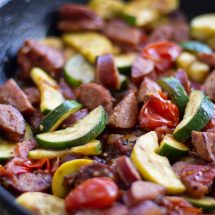 Ingredients
1 tablespoon  butter or olive oil
1/2 medium onion diced (about 1/2 cup)
1 tsp minced garlic
1 pound smoked sausage cut in half lengthwise and then into 1/4 inch pieces
1 zucchini  cut in half lengthwise and then into 1/4 inch pieces
1 yellow squash  cut in half lengthwise and then into 1/4 inch pieces
2 cups grape or cherry tomatoes sliced in half lengthwise
1 teaspoon Oregano
1/2 teaspoon red pepper flakes
1/2 teaspoon salt if desired
Instructions
Heat a 12 inch skillet over medium heat.

Melt butter in the pan, then add the diced onion; stir and cook until onions are soft.

Mix in the garlic and cook for 30 seconds before adding the sliced smoked sausage.

Cook until sausage is browned; about 7 minutes.

Stir in the veggies and seasonings and cook another 7 minutes or until zucchini is tender (soft, but still has a bit of crunch to it).

Serve on it's own or over a bed of steamed rice.
For more easy meal ideas, be sure to check these out: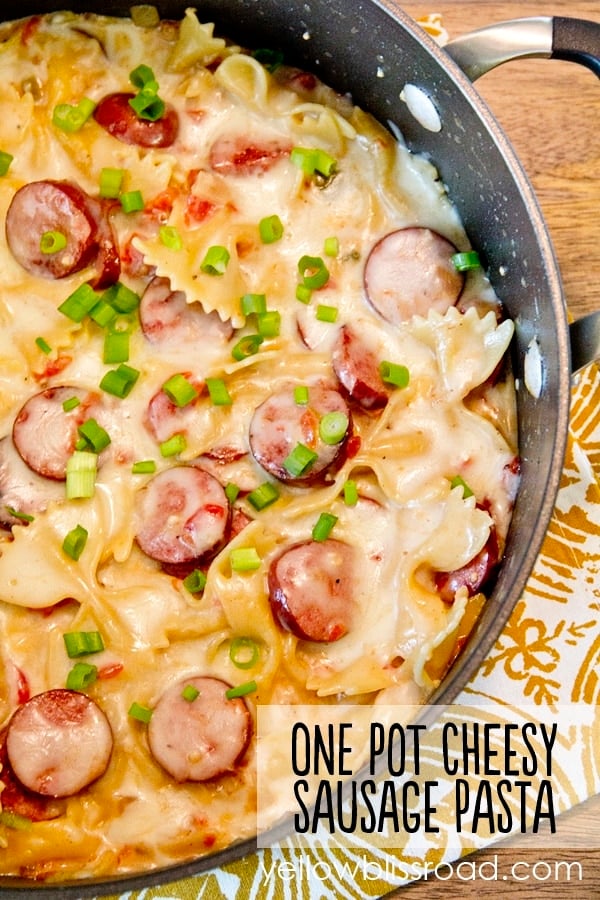 One Pan Cheesy Smoked Sausage Pasta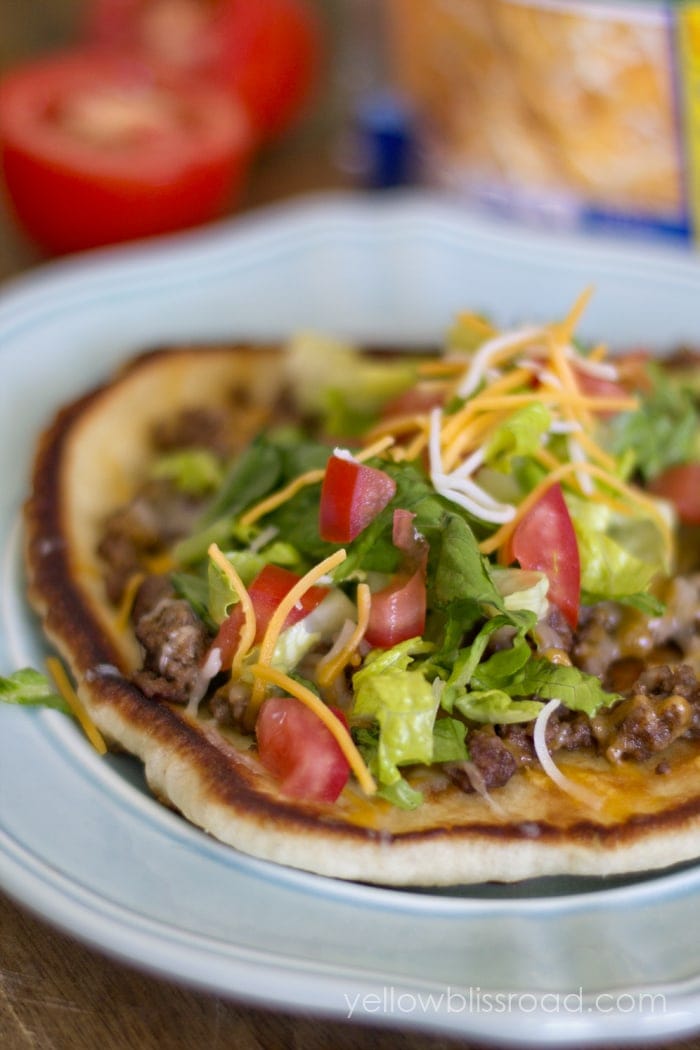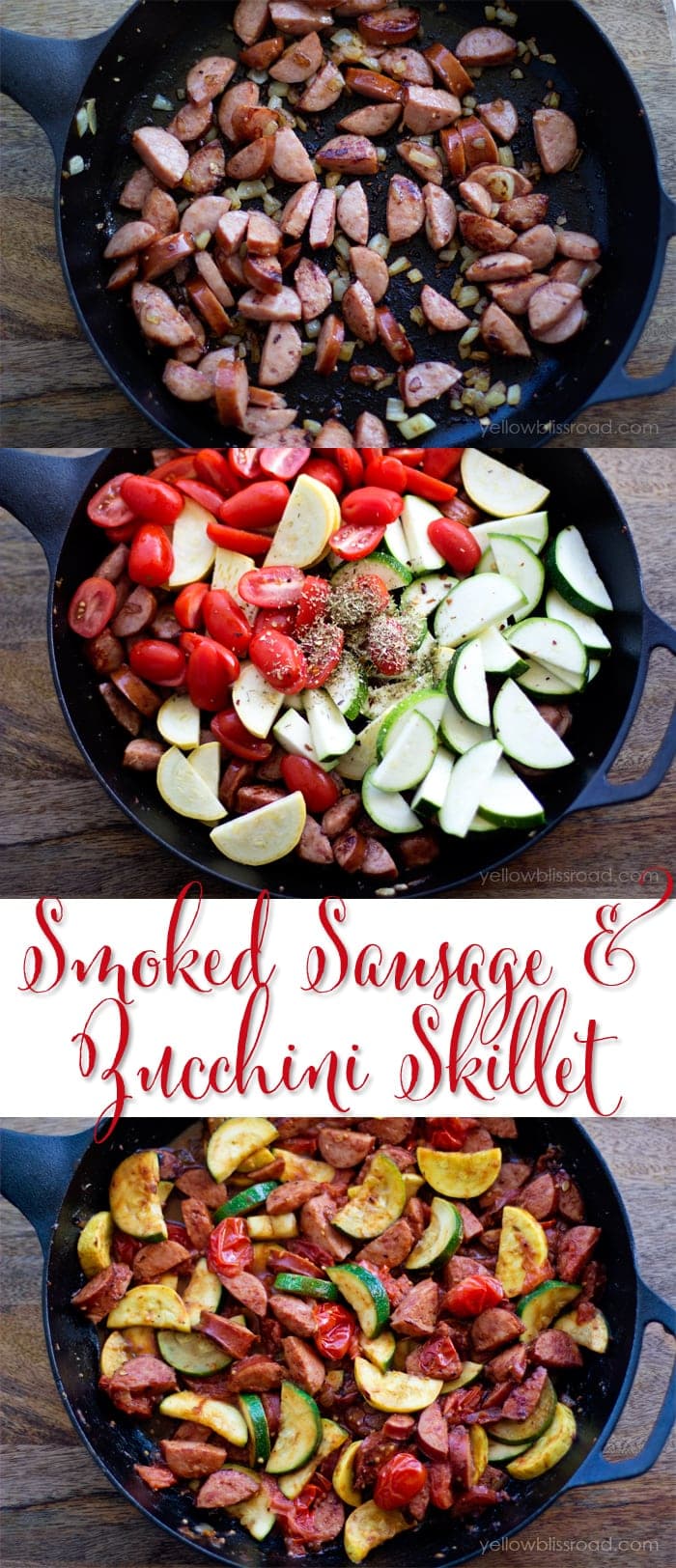 * this post contains affiliate links.
Hi! I'm Kristin, the creative mind behind Yellow Bliss Road where you will be inspired by tons of easy to follow recipes, lots of free printables, and a little sprinkling of life thrown in for good measure.